It's clear that Director Michael Bay has a distinct style and presence when it comes to creating his gallery of films. Ambulance is his latest effort which is a high-stakes crime thriller that holds nothing back and bears a surprising amount of heart, and thrilling action, and bold cinematography. 
Well, it just so happens The Illuminerdi had the opportunity to talk about all things Michael Bay and get a sneak peek into the mindset of the filmmaker with actor A. Martinez. The veteran actor broke down his experience while working on the spring blockbuster Ambulance, and describes the energy Bay brings to each set. 
Ambulance: The Secret behind Michael Bay's Explosive Energy and Creative Vision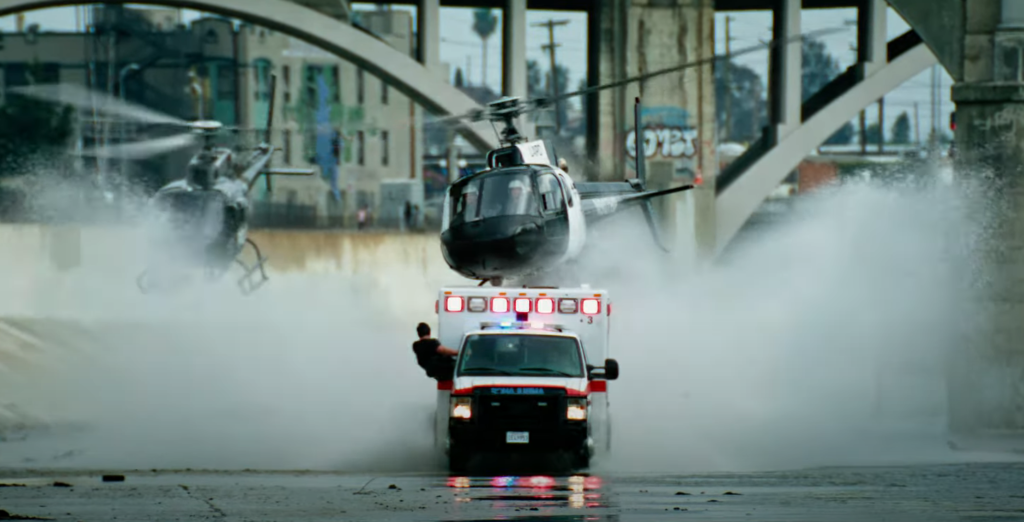 The Illuminerdi: Now talk to me about working with the legendary Michael Bay and the energy he brings to the film.

A Martinez: Well, he's got a camera on his shoulder. I heard this about him. One of the first things I heard about him is he's shooting all the time. He's got a DP, this guy, Roberto, who's great, but Michael's always got a camera. And except when he is letting some 20-year-old world drone racing champion, shoot his movie with a drone. But I mean, he's-

The Illuminerdi: Incredible shots, by the way.

A Martinez: Incredible shots, like the best roller coaster you've ever been on and then more. But I mean, he's got the camera and then he's looking at you and he's talking to you and you're actually talking directly to the dude who has the vision of what's going on and he'll lean out and say, "Okay, I'm going to bring the thing here. And when I hit you here, do something in counterpoint. Make something physical happen, make it pop." Just literally that sense of kinetic choreography that's part of his language. And he has it at his fingertips how to compose it, what to do with it, and stuff.

– A Martinez –
It seems from everything revealed that Ambulance was the film that everyone should have been working on. And it sounds like Bay contributed to the suspense, and signature action. One element worthy of praise for the film is the balance of practicality and filming on location to give a sense of authenticity to the audience, and showcase Bay's genius.
Practicality and Tangibility Are Key
But mainly just wanting things to pop, to go to what's true. Jake has spoken of this really eloquently, I think. His camera wants to find what is true and compelling and he will challenge the actors when things are not quite in focus to go somewhere and do something and have something happen.

And if you have, and he has the horses to do that. You say, "Okay, give me something guys." And if it comes back, then he's filming it. And if it's compelling, it's likely to be in his movie. And that's inspiring. You feel like you have a vested interest like you're part of the core process with him.

I mean, I've been warned that he moves fast, but I like to move fast. I'm okay with that. And I did my prep. I knew where I was coming from. I had some ideas in my mind, if push came to shove, I might spring this one. And push did come to shove, so I got to spring that one. But just loved it. And it's almost like a dream. I remember that the opportunity came to do it, and I thought, really, is this going to happen? And sure enough, it did. So wonderful.

A Martinez, Via Interview
It's safe to admit that Bay is committed to his process and always seeks to elevate the film experience as a whole for not only the audience but viewers as well. In a way, the ability to expand beyond the pre-conception of cinema and films as a whole is one that Bay longs to shatter, and it seems Ambulance was a great set, and experience to be part of.
RELATED: AMBULANCE REVIEW: MICHAEL BAY DELIVERS A HIGH OCTANE THRILL RIDE
Only one question remains what will Bay create next, and how will he continue to break the film ceiling set in place. Knowing Bay, it will be a spectacle to witness.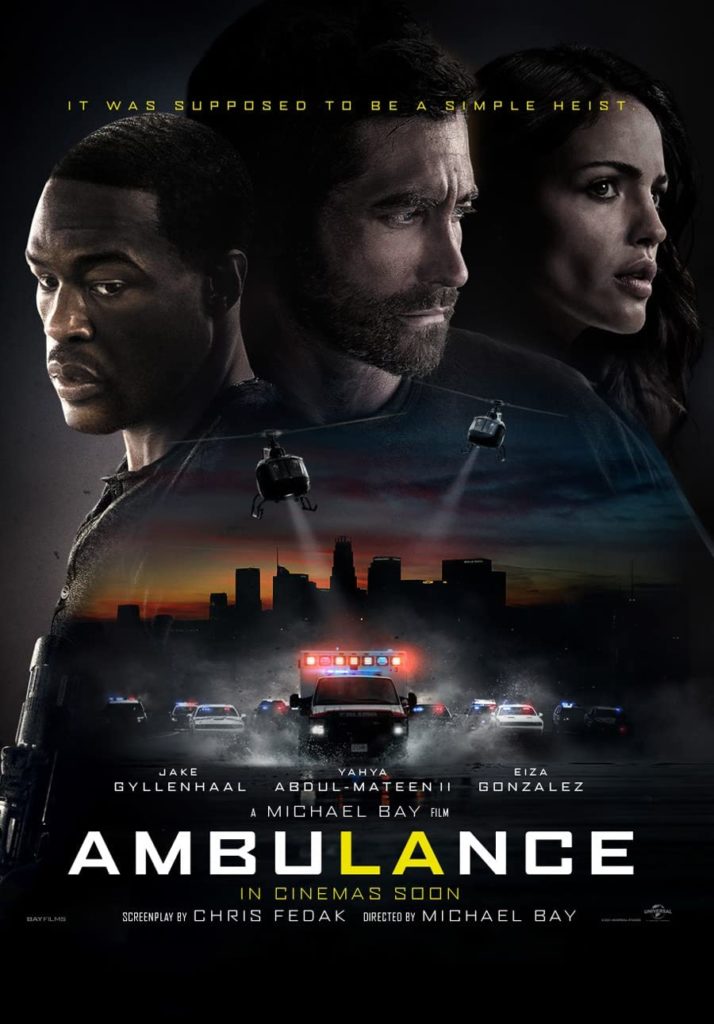 Ambulance is available on Peacock and other streaming services now. What's your favorite Michael Bay film? Did you enjoy Bay's Transformers films? What genre or story should Bay pursue or create next? As always drop a like, post a comment, and follow us on social media. 
KEEP READING: AMBULANCE ACTOR GARRET DILLAHUNT REVEALS MICHAEL BAY'S DIRECTORIAL PROCESS IN NEW ACTION THRILLER: EXCLUSIVE INTERVIEW