Of all the Batmen to hit the silver screen, Christian Bale's take on the character in The Dark Knight trilogy is arguably one of the most beloved. In the midst of a Screen Rant press junket for his MCU debut Thor: Love & Thunder out later next month, Bale revealed that he would consider donning the cape and cowl again under one condition.
Christian Bale Would Return to Batman Under One Condition
RELATED: Thor: Love And Thunder's Tessa Thompson Looks Back On Valkyrie's Arc From Infamous Ragnarok Entrance To Thor 4
No. No one's ever mentioned it to me. No one's brought it up. […] Occasionally people say to me, "Oh, I hear you were approached and offered all this." And I'm like, "That's news to me. No one's ever said that."

I had a pact with Chris Nolan. We said, "Hey, look. Let's make three films, if we're lucky enough to get to do that. And then let's walk away. Let's not linger too long." In my mind, it would be something if Chris Nolan ever said to himself, "You know what, I've got another story to tell." And if he wished to tell that story with me, I'd be in.

Christian Bale, Gorr in Thor: Love and Thunder
When Christopher Nolan took on Batman Begins in 2005, he was a young up-and-coming director with some smaller dramas to his name, hardly the first person you would think of to helm a big studio blockbuster. However, with Begins, Nolan not only showed Hollywood he was a force to be reckoned with in action cinema, but also that Batman could be taken more seriously on the big screen and lead to success. Star Christian Bale (previously known to most for his turn in American Psycho) made the dual role of Bruce Wayne and Batman his own, forever etching himself into superhero film history across Nolan's trilogy that ran from 2005-2012.
RELATED: Thor: Love And Thunder's Christian Bale Explains How He Infused Gorr The God Butcher With Surprising Sympathy
It cannot be overstated just how impactful Nolan's Dark Knight trilogy was on the cinematic landscape. All 3 films prioritized strong characterization, storytelling, and exploration of complex ideas while also providing plenty of bat-action. As well, they helped make superhero films more accessible to the mainstream audience by being structured as thrillers and crime dramas that just so happened to have Batman in them. So as you can imagine, the prospect of Bale potentially returning to play Batman is quite tantalizing.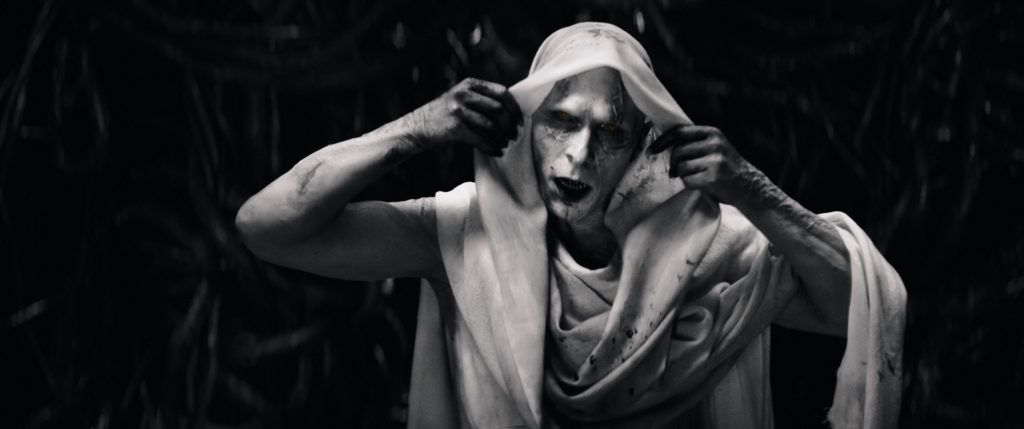 The actor made a name for himself not only with his impressive acting range but also with the lengths he went to in order to transform his body for each and every role. Now, following Ford Vs. Ferrari in 2017, Bale stated that he would no longer be undergoing serious body transformations for parts as the practice was starting to have adverse effects on him, but if Nolan returned, he could get back into Bat-shape for one last hurrah.
RELATED: Thor's Future After Thor: Love and Thunder
Unfortunately, the one major roadblock to a 3rd Dark Knight sequel lies with Christopher Nolan and Warner Brothers. The director had a major falling-out with the studio over the release of his sci-fi blockbuster Tenet back in 2020 and heavily criticized their streaming platform HBOMax before cutting ties with them.
WB was Nolan's primary studio for several years, so if both parties could bury the hatchet for another Dark Knight project (and if Nolan even has an idea for another potential entry), it could potentially happen. If not, we can always enjoy the Dark Knight trilogy and look forward to whatever Matt Reeves' current Robert Pattinson-starring iteration has in store for us down the line.
Would you be excited to see a 4th entry in the Dark Knight series if Christopher Nolan and Christian Bale returned? Did you see The Dark Knight trilogy as it was released in theaters? What's your favorite moment from the trilogy? Let us know in the comments below and on our Twitter. Same Bat-Time, Same Bat-Website.
Source: Screen Rant
KEEP READING: Marvel Studios Will Reveal Future Plans at SDCC 2022