In a recent interview with The Illuminerdi, Hit-Monkey star Fred Tatasciore discusses the possibility of voicing Monkey in the MCU or a second season of the adult animated Marvel TV series. 
Daniel Way and Dalibor Talajić created the Hit-Monkey character, who first appeared in Hit-Monkey #1. The character is a snow macaque whose tribe is violently slaughtered by an army of assassins. Before the massacre, Monkey meets a hitman who fled for his life towards the mountains after sustaining almost fatal injuries while doing wet-work. Monkey watched this mysterious man, learning his craft and following in his footsteps after he was killed with the rest of Monkey's tribe. 
RELATED:  JENSEN ACKLES' SOLDIER BOY IN THE BOYS MAY BE THE MOST EXCITING NEW ANTI-HERO OF 2022
The ghost of this assassin (named Bryce in the Hulu original TV series, Hit-Monkey) becomes mysteriously bonded to Monkey, serving as a sort of twisted conscience, while also helping Monkey on his quest for revenge. Along the way, Hit-Monkey develops a code and becomes known as the killer or killers, a legendary assassin who takes down the worst of the worst. Though he may not be the orthodox image of a lethal vigilante, in the Marvel universe Hit-Monkey is on a level where Punisher, Deadpool and other brutal antiheroes reside. 
WILL IT BE CANCELED LIKE MODOK?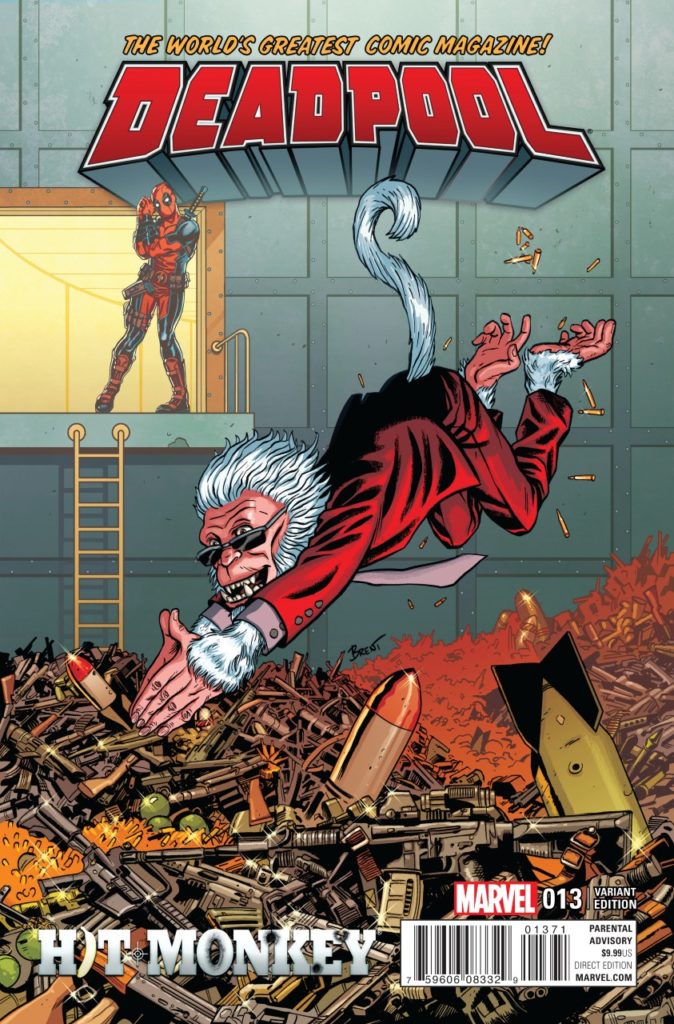 The character was relatively unknown prior to the release of Hit-Monkey, an adult animated TV series set in the same universe as MODOK. The TV series was directed by Josh Gordon and Will Speck, and starred Fred Tatasciore as the title character. Though the series has yet to be officially canceled, a Variety report announcing the cancellation of MODOK stated that things were not looking good for a potential Hit-Monkey. 
Hit-Monkey may be the only TV series from the Jeph Loeb era of Marvel Television to survive the Marvel Television and Marvel Studios merger, as everything else has been canceled, its renewal does seem unlikely. That being said, when asked if he would return to voice Hit-Monkey for a second season, or in the MCU at Momocon 2022, Fred Tatasciore expressed hope and more than a little desire. 
FRED TATASCIORE ON IF HE WOULD VOICE HIT-MONKEY IN SEASON 2 OR THE MCU
"When?!?! I would totally die. God, are you kidding? I would love that! Yes yes yes, y-e-s, yes.I mean, [monkey noises], that's my real answer." – Fred Tatasciore, voice of Hit-Monkey
Though there are no official plans for a second season of Hit-Monkey, or for the character to appear in the MCU, there is so much potential for hilarious, heartfelt, explosive storytelling in both of those franchises. Furthermore, Fred Tatasciore is a powerhouse of an actor, with a long history of playing Marvel characters. Outside of Hit-Monkey, Tatasciore has voiced Hulk, Beast, Thing, and many more Marvel legends. What better way to honor that legacy than with a role in the MCU?
RELATED: DUNE PART TWO: HEART-POUNDING SEQUEL RELEASE DATE UNFORTUNATELY DELAYED FURTHER INTO 2023
Regardless of where the character shows up next, whether that's in Hit-Monkey Season 2, in the MCU, or another avenue entirely, it would be a waste to keep Hit-Monkey restrained to the world of comic books. And since Disney holds the keys to Monkey's IP, if they aren't using him, our favorite Monkey assassin is effectively collecting dust on a shelf. Imagine how exciting it would be to watch Hit-Monkey go on a live-action adventure with Deadpool? Or the zany antics that would surely ensue if he ever met Rocket Raccoon and Groot? What about the continued adventures of Monkey and Bryce, and the looming threat of Lady Bullseye?
Though the fans don't make these decisions, Hit-Monkey fanatics are passionate for more content, and so is Fred Tatasciore. When asked about his process in developing the Hit-Monkey character, the actor's intense love for the role was palpable.
HIT-MONKEY: HOW FRED TATASCIORE DEVELOPED MONKEY'S VOICE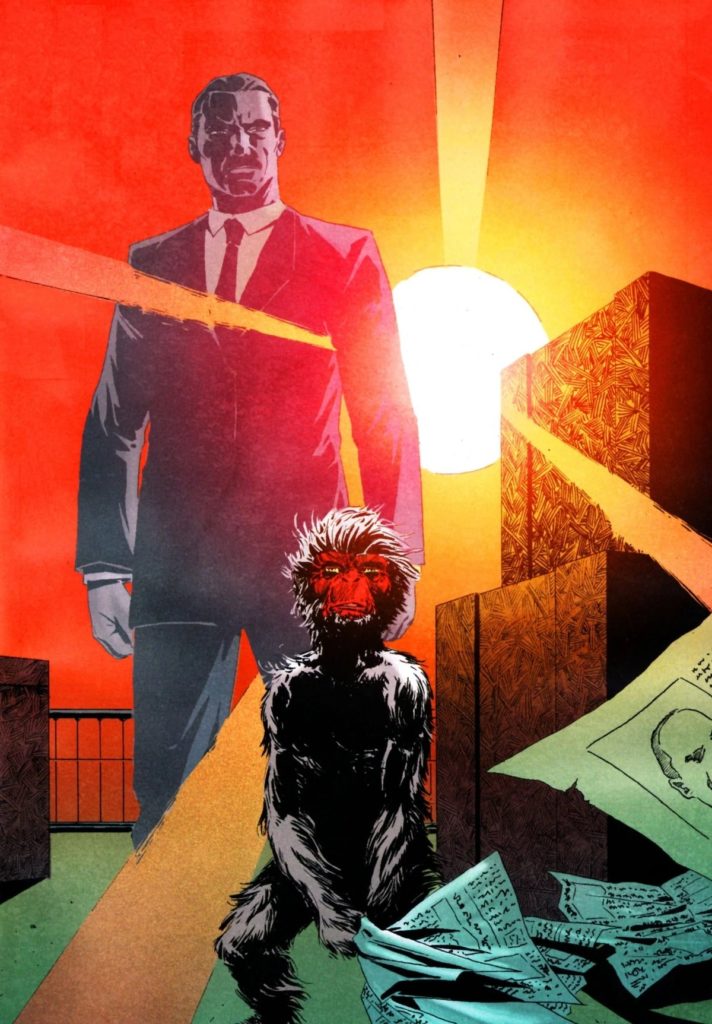 "Hit-Monkey was such a great experience for me for a couple of reasons. One, they were really trying to do a specific…the audition was sort of rigorous, because they had us do a certain kind of monkey that existed there, but they also had to see if we could convey information with the most realistic monkey sounds.

So it was less of the cartoony [Fred Tatasciore doing monkey sounds], I had to do more [Tatasciore doing more realistic monkey sounds], and I had to listen to a lot of monkey sounds to sort of get that particular thing going. We had callbacks, you know, it was really an interesting process!

Then doing it, we just went and did every sort of thing we could do to fill…I could see the storyboard and really, I would be following the animatic. We would try to fill it as much as we could, give it as much emotion. 

And as you may know, or not know, Hit-Monkey, well it's a very sad story for him. And so I was playing it as seriously as I could, because that's what they wanted, right? I didn't get to play with Jason Sudeikis. I didn't know how funny this was going to be. I really didn't. I mean, I knew the scene, I knew the story, but I didn't really get all the ad-libs, I didn't get all the stuff.

I knew the premise obviously, but I didn't know just how funny, and how far it would go. Because, I'm playing the seriousness of it all, so I didn't appreciate it until I saw it. It was like, "Oh my gosh, that is so hilarious!", so that was a big part of the process. 

For me it was trying to get some emotions that a monkey could have realistically. Yes, there's humor and stuff, but I tried to play it as somber and realistically as possible…which was an interesting thing, without being too cartoony." – Fred Tatasciore, voice of Hit-Monkey
Fred Tatasciore has already brought this character to life for thousands of Marvel fans, and he knocked it out of the park. If the character does return to the big or small screen in the future, it would be a waste to cast a new actor. Tatasciore is legendary within the world of voice-acting, and he knows the ins and outs of what makes Monkey tick like no one else. Why recast, when you have everything you need for more amazing Hit-Monkey content already on board and inhouse?
They say to never meet your heroes, but in the case of Fred Tatasciore, the saying couldn't be more wrong. The actor was one of the warmest souls I've ever met, and his love for entertainment was downright inspiring. The Illuminerdi would like to thank Fred Tatasciore for his incredible role in Hit-Monkey season one, and to thank Momocon for providing us with the opportunity to interview this living Marvel legend.
Would you like to see Hit-Monkey appear in the MCU or return for a second season? Let us know your thoughts in the comments below or on our social media!
KEEP READING: THOR LOVE AND THUNDER'S TAIKA WAITITI TALKS ABOUT BALANCING COMEDY AND DRAMA IN THE NEW MARVEL MOVIE