Season Three of The Boys has been the craziest of the series, finally allowing characters like Billy Butcher and Hughie Campbell to stand toe-to-toe with Supes like Soldier Boy and Homelander, or at least not be instantly turned to paste. Today we are discussing the top five characters we think are most likely to die in the season finale, and pretty much nobody is safe.
Watch The Illuminerdi break it all down here:
Who Will Die In The S3 Finale of The Boys?
VIDEO: Asher Freidberg
---
Who Is Safe?
***SPOILERS AHEAD for Season Three of The Boys***
First we'll talk about characters we think are less likely to eat it, but again, anyone is fair game in a series like The Boys. This season has led us to believe the majority of The Boys will survive. Mother's Milk, Frenchie and Kimiko all seem to be safe, as their stories don't look to end in this season.
RELATED: WHO IS SOLDIER BOY IN THE BOYS EXPLOSIVE SEASON 3?
The Deep looks to survive another day to have sex with an octopus and A-Train will also likely survive as he already had a fake-out death scene during the episode, "Herogasm". Homelander, being the marquee villain of The Boys probably won't meet his end this early in the series, as he has a lot of messed up deeds to commit before his sadistic character gets what he deserves.
Honorable Mention – Starlight
RELATED: WILL JOHN KRASINSKI RETURN AS REED RICHARDS AFTER DOCTOR STRANGE 2?
Before we begin listing the top five characters we think might meet their end in the Season Three Finale of The Boys, we'd like to bring up an honorable mention. If we could have a number six on our list, it would be Starlight. The hero's war on Homelander could lead to her untimely demise. However, with the character's status as "America's Sweetheart", it would make it hard for Homelander to kill her without repercussions to his image.
5. Queen Maeve
RELATED: WHAT'S NEXT FOR WONG AFTER DOCTOR STRANGE 2?
Number Five is Queen Maeve. Maeve has been training to inevitably fight and likely fall in battle against Homelander. She is currently being held hostage by her ex-boyfriend, who is psychotically keeping her alive to harvest her eggs. This season has been building up to her showdown with Homelander, and with the hero already being removed from the public perception, it would be easy for him to kill her without consequence.
4. Hughie Campbell
RELATED: WILL ANSON MOUNT RETURN AS BLACK BOLT AFTER DOCTOR STRANGE 2?
Number Four is Hughie Campbell. While it would be surprising to see one of the main protagonists of the series die in the third season, his fate has been foreshadowed throughout recent episodes. Annie recently found out that the Temp V that Hughie and Butcher are taking is killing them. With Butcher learning this information and not sharing it with Hughie, the latter could unknowingly use too much and die. After learning about why Butcher took Hughie under his wing, causing his death would be even more traumatic for him.
3. Billy Butcher
RELATED: MADAME WEB: MARVEL STUDIOS' KEVIN FEIGE TO PRODUCE SONY'S UNEXPECTED SPIDER-MAN SPIN-OFF
Number Three is Billy Butcher. Being another lead character, it would be a shock to see his character killed off. However, it's been even more heavily hinted at than Hughie's fate. Butcher has severed ties with the majority of The Boys, as well as Ryan in his quest to kill Homelander. With him having taken even more Temp V than Hughie, he could suffer the ultimate consequence for using the deadly cocktail.
2. Black Noir
Number Two is Black Noir. After two seasons of not knowing much about Black Noir, we finally got to learn his backstory during Season Three. His character was a member of Payback, a team that was the predecessor to The Seven. After he and his team suffered excessively from Soldier Boy's abuse, they decided to take him out.
RELATED: THOR 4: WHERE IS GAMORA IN THOR: LOVE AND THUNDER?
We learned that Soldier Boy caused the permanent damage done to his face and brain during the assault, and is incredibly afraid now that the Leader of Payback has returned. As the final living member of the team that betrayed Soldier Boy, he is in grave danger of meeting his end. We certainly know from the animated flashback sequence he is more than capable of it.
1. Soldier Boy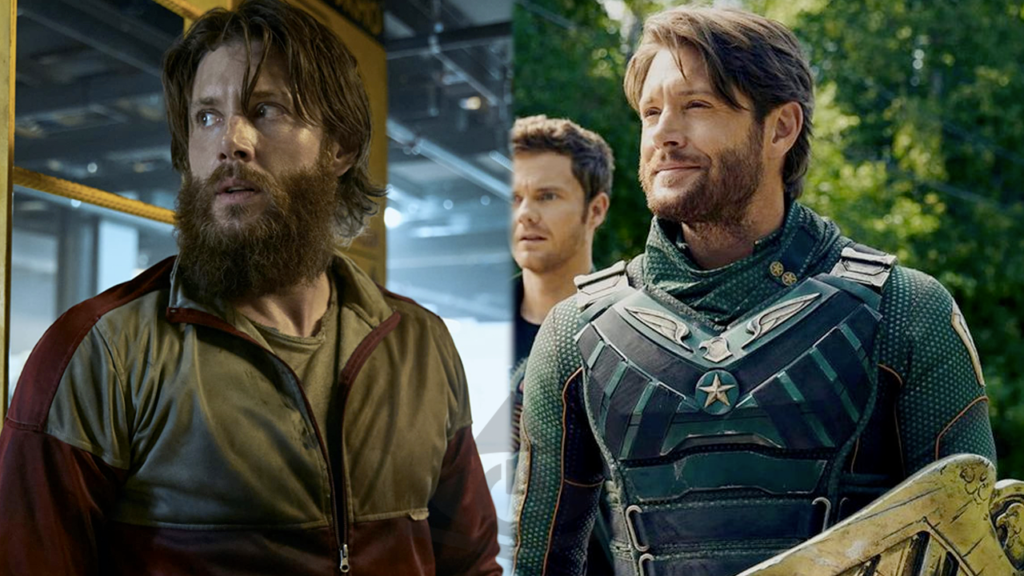 RELATED: ARROWVERSE: SHOCKING SUPERMAN & LOIS SEASON 2 FINALE CONFIRMS SHOW EXISTS ON DIFFERENT EARTH
Finally, Number One is Soldier Boy. As the focus of Season Three, his character's story could end in the Season Finale. We've learned horrible things about Soldier Boy, and after learning he is Homelander's father, we know he likely won't be on the side of The Boys any longer. In a final showdown, we could see The Boys manage to take down Soldier Boy. Ideally, Mother's Milk will play a role in his demise after everything he did to his family. Like Stormfront, he could be the villain of the season and his time on the series could come to an end.
The Boys Season Three Finale hits Amazon Prime Video July 8th. What are your thoughts on this list? Who do you think is most likely to die in The Boys Season Finale? Let us know in the comments and on our Twitter!
CONTINUE READING: WHO IS THE HOOD? – IMPORTANT FUTURE MCU CHARACTERS YOU NEED TO KNOW!