Warning: the following article contains spoilers for Ms. Marvel
---
Ms. Marvel is well underway, and the series' connection to the larger MCU have been clearer than anything spotted in Moon Knight. While the Oscar Isaac-led show was more self-contained and had sparse references to the larger MCU, Ms. Marvel celebrates the cinematic universe head-on by name-dropping several characters (including Iman Vellani's Kamala Khan being a Carol Danvers superfan) and hosting AvengersCon with fan cosplays of popular Avenger characters filling every ounce of the frame.
However, there are also bigger connections to the MCU with the addition of the Department of Damage Control, which were introduced in Spider-Man: Homecoming and made its grand return last year in Spider-Man: No Way Home. Arian Moayed's Agent Cleary was introduced in that movie, and he teams up with Agent Deever (Alysia Reiner) to apprehend our titular character.
Ms. Marvel Connects With She-Hulk At The Damage Control SuperMax Prison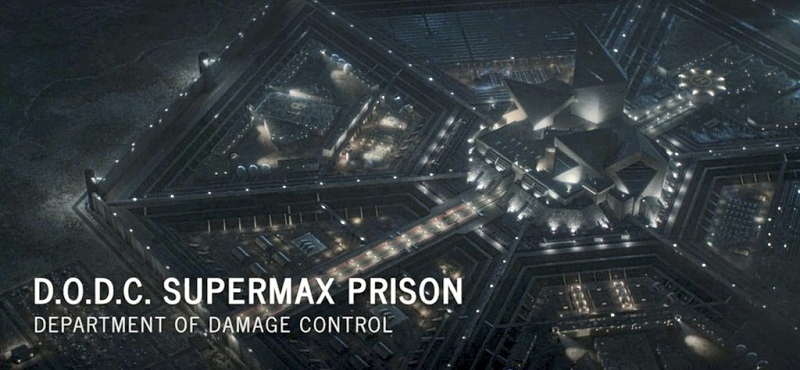 In episode three, the Clandestine is arrested by Damage Control (who use a type of weapon also found in the She-Hulk trailer), and sent to a supermax prison. In episode four, we get to see what the supermax prison looks like (and they eventually break free and track down Kamala to Karachi, Pakistan), and it is the same prison shown in the trailer for She-Hulk: Attorney at Law. And from the looks of the trailer, it seems to be the place where Emil Blonsky/Abomination (Tim Roth) is being held up when Jennifer Walters (Tatiana Maslany) pays him a visit.
Though it may be a bout of misdirection for Marvel's part (as they always love to have extremely vague trailers), it's certainly interesting to see an immediate connection made between Ms. Marvel and She-Hulk, even if it is the smallest possible one.
RELATED: WHO IS THE MYSTERIOUS TITANIA IN SHE-HULK: ATTORNEY AT LAW?
And as S.H.I.E.L.D. pretty much no longer exists after their fall in Captain America: The Winter Soldier, organizations like S.W.O.R.D. and the D.O.D.C. seem to have been running the ship during "The Blip." Little has been explored on both organizations, but it's clear that Marvel is keen on expanding the Department of Damage Control's presence in the MCU and potentially giving Arian Moayed a recurring role as Agent Cleary. He's one of the most exciting new additions to the MCU so far, and more projects involving Damage Control, in my opinion, is terrific news.
Marvel initially greenlit a spinoff series about Damage Control for ABC, and its introduction in Homecoming would've led to the TV series, but it was eventually canceled once Marvel Studios merged with Marvel Television and Kevin Feige now oversees every aspect of the studio.
RELATED: BEAVIS AND BUTT-HEAD DO THE UNIVERSE REVIEW: AN ICONIC RETURN
The first four episodes of Ms. Marvel are now streaming on Disney+. Created by Bisha K. Ali, with episodes directed by Adil El Arbi, Bilall Fallah, Meera Menon, and Sharmeen Obaid-Chinoy, the series stars Iman Vellani, Matt Lintz, Yasmeen Fletcher, Zenobia Shroff, Mohan Kapur, Saagar Shaikh, Laurel Marsden, Azhar Usman, Rish Shah, Arian Moayed, Alysia Reiner, Laith Nakli, Nimra Bucha, Travina Springer, Adaku Ononogbo, Samina Ahmad, Fawad Khan, Mehwish Hayat, Farhan Akhtar, and Aramis Knight. Episodes five and six will respectively release on July 6th and 13th.
Ms. Marvel airs on Disney+ every Wednesday. What do you think? Will the Department of Damage Control have a bigger presence in the MCU after Ms. Marvel and She-Hulk? Could the spinoff series be revived for Disney+? Let us know in the comments below and be sure to follow us on Twitter!
KEEP READING: SAMUEL L. JACKSON EXPLAINS WHY HE PREFERS SUPERHERO ROLES TO OSCAR BAIT OPPORTUNITIES
Source: ComicBookMovie