As seen in the first trailer for She-Hulk: Attorney At Law, we got our first look at Titania, played by Jameela Jamil (The Good Place, Legendary, The Misery Index). This popular Marvel Comics character is making her Marvel Cinematic Universe debut, and we're here to break down who the character is and what the series could have in store for her.
Who Is Titania?
VIDEO: Asher Freidberg
Titania's Origin
In the comics, Titania is Mary MacPherran. MacPherran grew up smaller than average and was often ridiculed for it, given the nickname Skeeter. During the events of 1984's Secret Wars comic book event, MacPherran would claim to be Spider-Woman, but when the real hero would appear, everyone who had been told this lie would turn on her. She would run into the forests of Battleworld, an amalgamation of various Earths, where she would be encountered by none other than Doctor Doom.
RELATED: WILL JESSICA JONES MAKE A SURPRISE APPEARANCE IN SHE-HULK: ATTORNEY AT LAW?
Doom would offer to give her superpowers in exchange for her allegiance to his growing army of supervillains, and she agreed. She was then gifted with super-strength that rivaled that of The Thing's, but after rigorous training would be able to hold her ground in battle against her rival, She-Hulk. Her character would go on to be both a villain and an anti-hero over the years, and would be on many famous teams, including The Masters of Evil, The Frightful Four and The Illuminati.
Titania in the MCU
Her story in the Marvel Cinematic Universe will likely be quite different. For one, the events of Secret Wars have not taken place in this universe yet, and Doctor Doom has yet to have been introduced. We could see her origin story changed in the MCU. As of now, her character is said to be a social media influencer.
RELATED: THOR 4: MIGHTY THOR EXPLAINED IN LOVE AND THUNDER!
Perhaps in this character's quest for fame, she found someone capable of turning her into a superhero. In a world filled with beings with highly advanced abilities, it makes sense that someone would want all the fame that comes with it. She could have even had someone experiment on her with gamma radiation, much like Bruce Banner. While characters like Bruce Banner and Jennifer Walters didn't ask for this kind of power or attention, Titania did, making her a very interesting foil to She-Hulk.
Titania & She-Hulk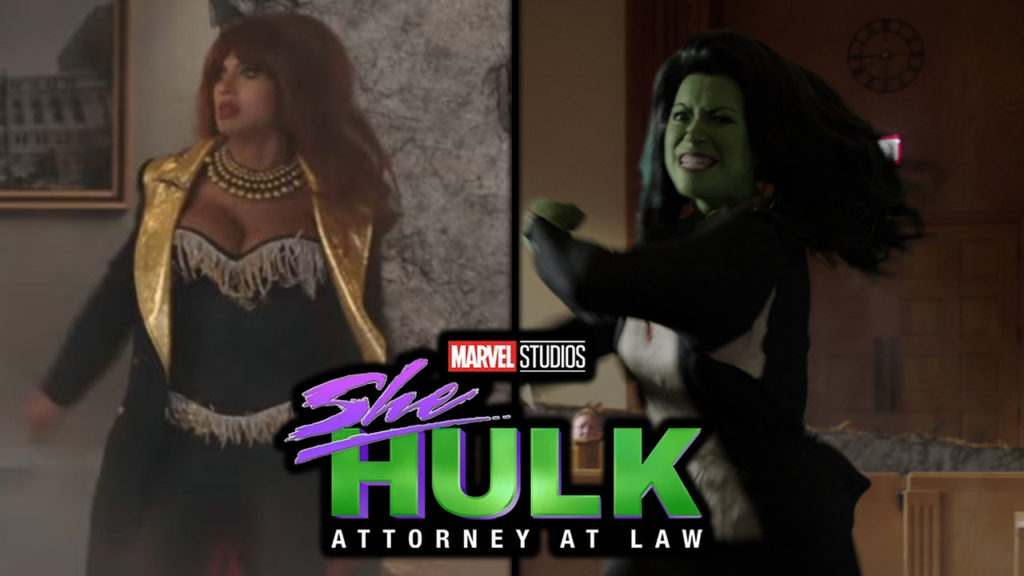 In the trailer for She-Hulk: Attorney At Law, we got our first look at Titania, and she appears to be fairly strong, able to bust through a courtroom wall and seemingly take on She-Hulk. Her character is wearing an outfit that draws similarities to the costume professional wrestlers wear, which could have been her inspiration. We'll likely see her don a more comic-accurate suit as the series goes on. 
RELATED: SHE-HULK Star Jameela Jamil Reveals Her Comic Accurate Titania Hairstyle IN NEW Mark Ruffalo BTS Photo
It'll be exciting to see two titans battle it out in the upcoming She-Hulk: Attorney At Law series, especially since we haven't had a true Hulk battle since 2008's The Incredible Hulk. Here's hoping their fight is even more action-packed than what we saw between Hulk and The Abomination.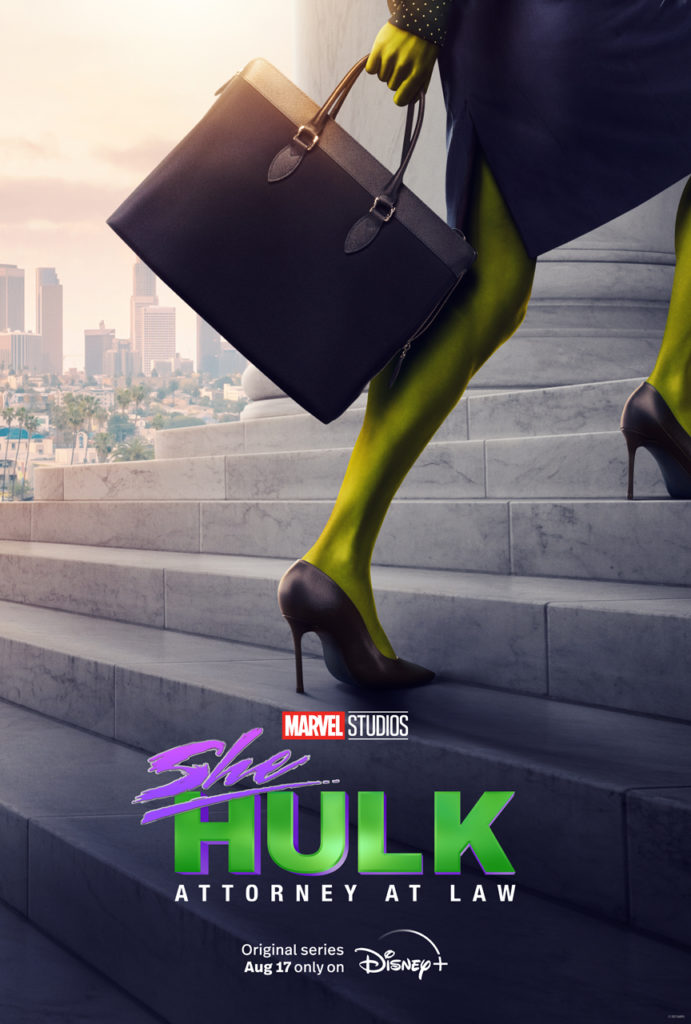 She-Hulk: Attorney At Law's first episode premieres August 17th, 2022 on Disney+. Are you excited to see Titania debut in the Marvel Cinematic Universe? What do you think will be the character's origin? Let us know in the comments and in our Twitter!
CONTINUE READING: THOR 4: WHO IS THE TERRIFYING GORR THE GOD BUTCHER IN LOVE AND THUNDER?