Prime Video's Mr. and Mrs. Smith series adaptation gets exciting new cast members.
Doug Liman's 2005 action-comedy Mr. and Mrs. Smith is an almost classic 2000 film and is known for bringing Brad Pitt and Angelina Jolie together. It was a solid box office hit as it almost reached $500 Million globally but wasn't as beloved by critics. Now Prime Video returns to the source material with co-creator and star Donald Glover who just got exciting company.
The Mr. and Mrs. Smith series was previously set to star Emmy Winner Donald Glover (Atlanta) and Emmy Winner Phoebe Waller-Bridge, but she dropped out of the project a year ago due to creative differences. Maya Erskine then took over the role. She is best known for the multiple Emmy nominated comedy series PEN15, which she co-created and starred in.
MR. AND MRS. SMITH GET COMPANY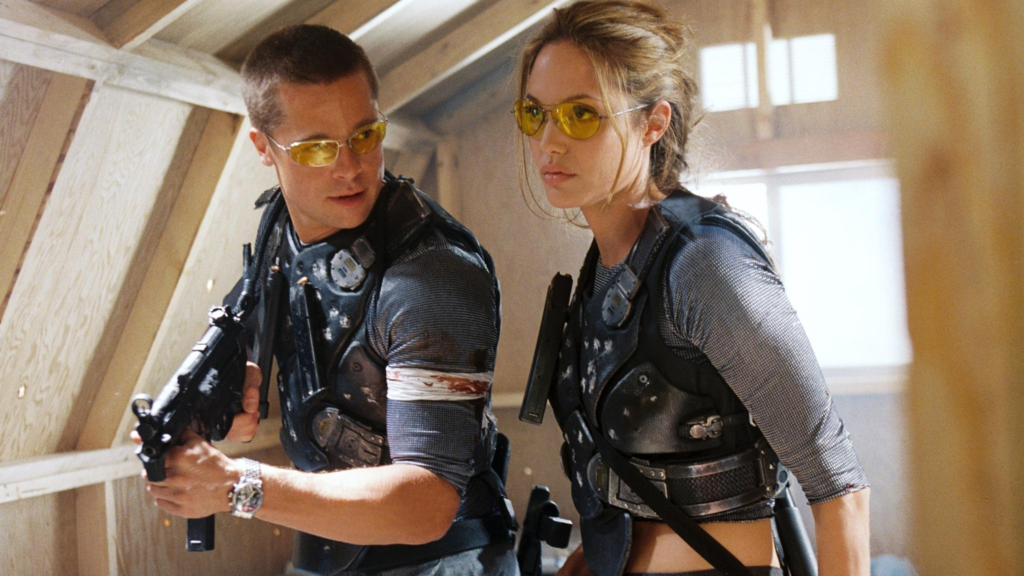 RELATED: Mother's Milk A The Boys Inspired Cocktail to Celebrate Herogasm | Thirsty Thursday 6/23
Variety has now exclusively revealed that the Mr. and Mrs. Smith cast got even bigger as Michaela Coel, Paul Dano and John Turturro have joined the project. It now also features a The Batman reunion, even though Dano and Turturro haven't had any scenes together. While we don't know who they are playing, Variety stated that the 3 actors are set to join the series in guest roles.
Michaela Coel is best known for her work in the limited series I May Destroy You. She created, directed, wrote, and starred in the acclaimed series, for which she garnered 4 Emmy Nominations. She won the Emmy for Best Writing in a Limited Series. She can next be seen in the highly anticipated Marvel Studios films Black Panther: Wakanda Forever. Her role is still under wraps, but fans online have theorized that she could be playing a Dora Milaje or a Midnight Angel known as Aneka, Ayo's (Florence Kasumba) girlfriend. She is also known for two Black Mirror episodes, Chewing Gum, which she wrote, and Black Earth Rising.
RELATED: MICHAELA COEL STARRING IN BLACK PANTHER 2: A MIDNIGHT ANGEL?
Paul Dano recently played Edward Nashton/The Riddler in Matt Reeve's acclaimed The Batman, opposite Robert Pattinson. But the actor is also known for his celebrated performances in Paul Thomas Anderson's There Will Be Blood, Denis Villeneuve's Prisoners or Little Miss Sunshine. His directorial debut Wildlife also garnered critical acclaim. He was nominated for best supporting actor in a limited series for his role in Escape at Dannemora, in which he starred alongside Patricia Arquette and Benicio Del Toro. He can next be seen in Steven Spielberg's The Fabelmans and in Spaceman alongside Adam Sandler.
John Turturro also played a villain in Reeve's The Batman and garnered a lot of acclaim for his role as Carmine Falcone. He is probably best known for his work in The Big Lebowski or other Coen Brothers films, such as Miller's Crossing and O Brother, Where Art Thou?. He was nominated for two Emmys and won one for his performance in Monk. Experts predict that he will garner a third nomination for his supporting turn in Apple TV+'s acclaimed series Severance.
RELATED: The Boys Season 3 Review – The Boys Reach New Levels of Genius, Gore, and… Girth
Mr. and Mrs. Smith is co-created by Francesca Sloane, who will also serve as the showrunner. She is best known for her work as a producer and writer for Atlanta, alongside Donald Glover, and also a worker as a writer/producer on the hit show Fargo.
The cast is very exciting. I was on board as soon as I heard that Donald Glover was attached not only to star but also to co-create the show. I am a fan of his work on Atlanta, so I'm excited to see a new show by him. And with these great additions to the cast, I am sure this show will be something to look out for.
Mr. and Mrs. Smith will be released on Amazon Prime Video but has no current release date yet.
What do you guys think? Are you excited about Prime Videos' Mr. and Mrs. Smith series? How did you like the original film? Let's discuss everything in the comments down below and on our Social Media.
Source: Variety
KEEP READING: The Boys: Who Will Die In The Gripping Season 3 Finale?