Critical Role's story has grown to span across three campaigns, an animated series, and now two Exandira Unlimited mini campaigns. The most recent Exandria Unlimited: Calamity explored one of the biggest events in Exandria's history. Critical Role has managed to not only explore other characters, eras, but new Game Masters who bring a different perspective to the beloved Critical Role style.
During the SDCC Critical Role panel the cast was asked if there were other parts in Exandria's history that they were interested in exploring. Matt Mercer was quick to answer listing a number of exciting and surprising possibilities for future EXU stories.
MATT MERCER TEASES OTHER AVENUES CRITICAL ROLE COULD EXPLORE WITH EXANDRIA UNLIMITED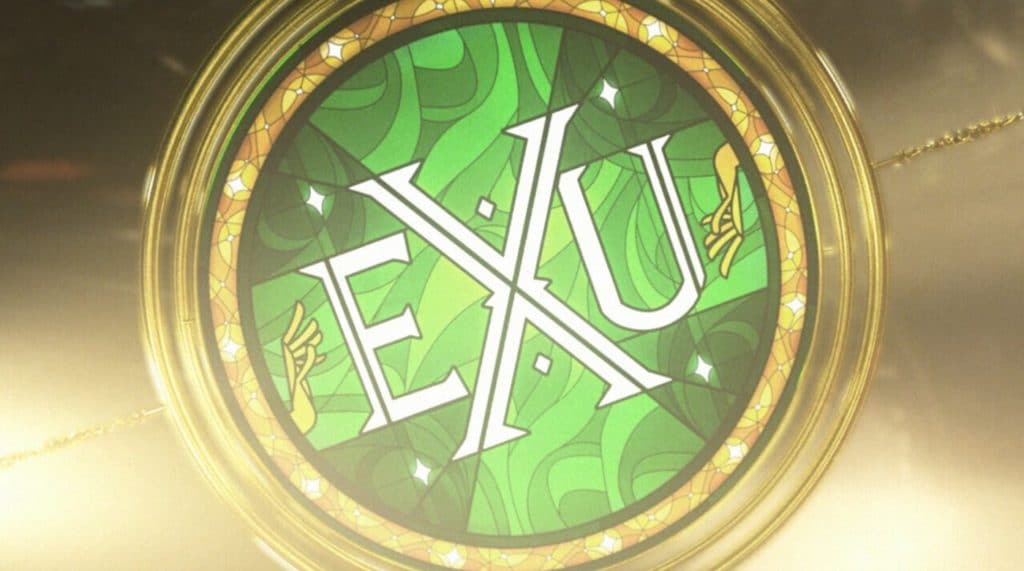 "Going into past elements, the Calamity itself took a protracted period of time and what we saw with that mini series was just the inception point in one city. There's a whole different other areas within Calamity and different societal aspects. There's the Vasselheim side of things and the more faithful elements of society. Then there's people who are stuck in the middle of both sides, between the human pursuit of arcanum and immortality, and the existing faith and control of Exandria since the Founding.

We have the Founding before that, and we have — there's a few. But then also after Campaign 3, we can do time jumps and see what an industrial revolution era of Exandria could be or something like that. There's whole different possibilities! Who knows where it could go? And there's whole parts of the world that we've never explored, and things that might be even off the map that have been lost to time."
Calamity showed not only one of the most catastrophic events in Exandria history it also revealed that the era in which Critical Role's primary campaigns take place is actually post apocalyptic. The technology and arcanum that was available in pre-Calamity was surprising to many fans, but it also opened up a ton of possibilities to explore. It is exciting to learn that Matt wants to further explore the Calamity across the world of Exandria.
RELATED: CRITICAL ROLE COMPOSER MATTHEW CARL EARL REVEALS WHAT MUSIC HE STILL WANTS TO CREATE FOR THE FANTASY FRANCHISE: EXCLUSIVE INTERVIEW
The possibility of exploring the future of Exandria, specifically an industrial revolution, could bring a whole new element into the high fantasy world of Critical Role. Travis Willingham revealed that the story of Exandria and Critical Role is ever evolving and changing with each decision made during campaigns and mini campaigns having an impact on each new project.
"One of the really cool things about what we're able to do is that, every time we have a new campaign, or a new character, a new mini series, there are ripples. And it affects all of the other productions that we have in development. So, there are real-time changes happening to everything that we do. So, when something like Exandria Unlimited happens or Calamity happens all of us get together, we huddles up, we get excited, and stuff changes. It evolves, it grows.

So, everything that we're doing whether it's on the live play side or with the animated series some things get a little change here and there. And so it's a real-time evolution that's happening with all of you. And that's what makes this, for us, so incredibly special."
RELATED: CRITICAL ROLE COMPOSER MATTHEW CARL EARL REVEALS WHICH TRACK IS THE DEFINITIVE SONG OF FANTASY FRANCHISE: EXCLUSIVE INTERVIEW
Calamity gave new insight into the past which will surely have ripple effects into the current campaign and potentially other shows. The first EXU mini campaign introduced characters that moved into Campaign 3 developing relationships and hinting at important lore. How exactly Calamity and EXU will change the ever evolving story is still to be seen, but it will surely be thrilling. Perhaps relics from Calamity will come into play in Campaign 3 that completely change how the world understands the Calamity, revealing the truth of those catastrophic events. Liam O'Brien wrapped up the panel with a beautiful sentiment about how they are excited to keep telling stories in the world of Exandria.
"Yeah, we're really gifted to be able to world build like we're doing. And we have many stories that we want to tell that take place in the past, the present, and the future of what you've already seen."
Critical Role has been developing this world for over seven years with countless hours of live play storytelling. Critical Role has grown to include not only the main campaign, but EXU mini campaigns, one shots, novels, comics, original music, and an animated series. The potential to continue exploring new stories throughout the ages of Exandria is beyond exciting. While it is amazing how much story Critical Role has already told the speed with which Matt Mercer was able to pitch ideas for potential EXU stories is astounding. Hopefully Critters will get to see some of these ideas come to fruition soon.
You can watch the full San Diego Comic Con Critical Role Q&A panel above. New episodes of Critical Role Campaign 3 premiere Thursdays 7pm Pacific on their Twitch and YouTube channels. What did you think of Exandria Unlimited and Calamity? Are you excited for more EXU stories? What would you like to see Critical Role explore next in EXU? Leave your thoughts on our social media and check back with The Illuminerdi for more Critical Role.
KEEP READING: CRITICAL ROLE COMPOSER MATTHEW CARL EARL REVEALS MATT MERCER EASTER EGG ON THE WELCOME TO TAL'DOREI ALBUM: EXCLUSIVE INTERVIEW