She-Hulk Attorney At Law is the next chapter in the MCU that not only looks to be a little lighter in tone, but a heartfelt legal comedy that feels like a perfect blend of satire, lore, and narrative progression. It's a simple tactic to bridge the gap between street crime and the human touch of the established multiverse.
The trailers and footage feel a little off-balanced from other films and projects in development, but the abundance of surprises will be a redeeming factor. Especially with Daredevil being revealed to appear in his Yellow and Red comic accurate suit. This thinking about what else Marvel Studios could be keeping up their sleeves till upon completion of the nine-episode season. Many reacted positively to Charlie Cox returning to the Marvel sandbox as Daredevil, solidifying the world is only growing in quality and story. 
RELATED: HASBRO'S NEW REVEAL FOR MARVEL LEGENDS DISNEY PLUS COLLECTION FT. ZOMBIE IRON MAN, HOWARD THE DUCK, AND MORE FAN FAVORITES
The Illuminerdi had the opportunity to attend the She-Hulk Virtual Press Conference, where Executive Producers behind the series, Kat Coiro and Jessica Gao revealed the key components behind why Tatiana Maslany is the perfect embodiment of Jennifer Walters. As the character makes her anticipated MCU debut.
Paging Jennifer Walters: Lawyer By Day; Hero by Night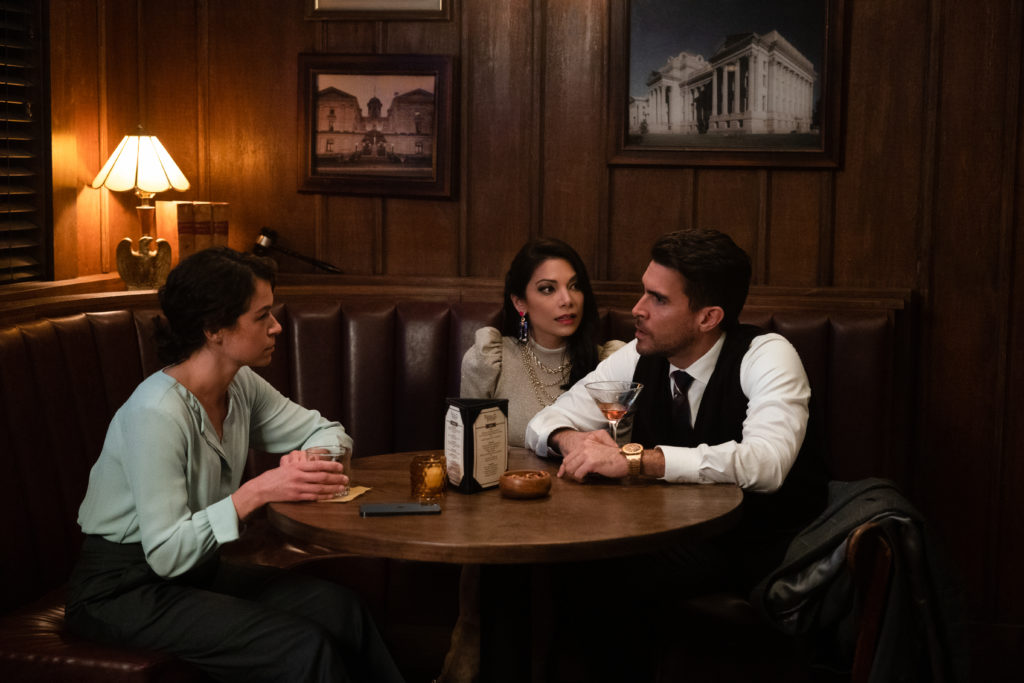 Kat Coiro: There's nobody else there was nobody else there was really no other discussion. And you know, from her previous work, we knew that she had a range and could embody so many elements of the human experience. And what's so interesting and different about Jennifer is that as Tatiana said she maintains her sense of self. And yet her sense of self is influenced by the way she presents when she changes, it's a different way of walking through the world. And so it required a nuance of performance that really only Tatiana could give.

Kat Coiro, Executive Producer of Marvel Studios She-Hulk via She-Hulk virtual press conference
RELATED: INTENSE MADAME WEB SET PHOTOS CAPTURE PIVOTAL MOMENT IN HER ORIGIN STORY
Coiro's comments are interesting to decipher, but it does feel that the MCU portrayal of She-Hulk is coming off and meant to be a bridge to a simpler perspective and a tad closer to the street-level view of the Marvel landscape. One positive note is the balance that Maslany channels when finding the balance of duality between her human and Hulk forms. It does feel the series will play with the question of finding your identity and staying true while using the courtroom satire as commentary on the journey Jen is currently traveling.
Tatiana Maslany Has "Range And Great Personal Instincts"
"Oh, I was just gonna say nothing, she brings nothing to the table. No, she, I mean, we, you know, we talked a lot about like, you know how important it is for this character to be human first. And truly, like, from day one, the moment she stepped into this role.

Immediately, it was like right before your eyes, you're like, 'Oh, this is a person before like a second ago, this was just words on a page.' And now I'm seeing a real person who I believe has lived this entire life has all these relationships and has all these feelings, you know, and then on top of that because I only knew her as a dramatic actress. And on top of that, she's super funny who everybody else apparently knew. 

But you know. And so I was just, I mean, I was just so thrilled. And the other wonderful thing about Tatianna is that she has such good instincts for characters and for the story because they really go hand in hand. And there have been so many times where she's kind of like, pinpointed something, you know, that didn't quite feel right, just like instinctively, but also intellectually, and it was always right. Like, it always forced us to work together to like, get it to a better place that was more real than that was smarter and better, and like for that I'm eternally grateful. But don't tell her I would never say that to her."

Jessica Gao Executive Producer – She-Hulk
RELATED: SPIDER-MAN: ACROSS THE SPIDER-VERSE MERCH PREVIEWS MILES' NEW BLACK COSTUME
Gao mentions that the struggle of remaining human but dealing with the lasting changes of being part Hulk is not only displayed by Maslany's portrayal, but the instincts she possesses to elevate the script and screenplay to make the series feel realistic and familiar and work as a whole.
Maslany Being Cast As She-Hulk Came Down To Her Brilliant Chemistry With Mark Ruffalo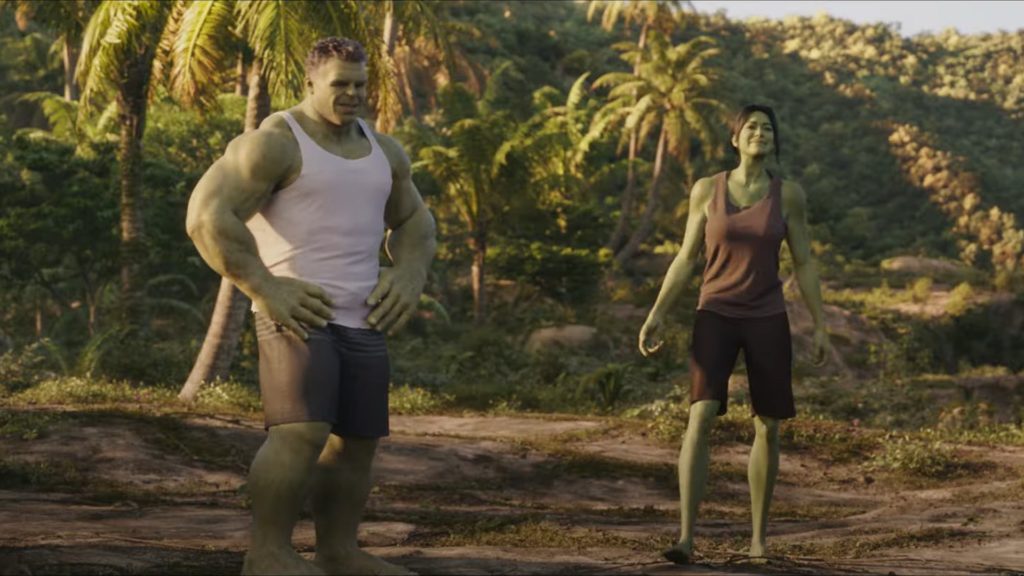 Finding the balance of chemistry is always a simple challenge required by the principle of acting. In this case, it seems that Maslany had perfect chemistry with co-star Mark Ruffalo and everyone else in the cast. Of course, it's safe and proper to admit that Marvel Studios has always been praised for casting. It seems the She-Hulk series will allow Maslany to channel and showcase her ability as an actress and breathe new life into the lore of the Hulk.
Kat Coiro: I keep finding myself saying that Tatiana has amazing chemistry with Mark. Tatiana has an amazing eye, and then you realize, oh, she has amazing chemistry with everybody. And it's really because she listens and she engages. And as Jessica said, she approaches things on a macro intellectual level, but he's still able to approach them on a micro emotional level, which is very rare in an actress.

Kat Coiro, Executive Producer of Marvel Studios She-Hulk via She-Hulk virtual press conference
RELATED: TAKE A LOOK AT KINGPIN ACTOR VINCENT D'ONOFRIO ON SET OF ECHO IN COMIC ACCURATE SUIT
As of now, no significant plot details have been revealed, besides Daredevil having a major role in the series. However, it does seem that She-Hulk should be pretty enjoyable and may come off as a legal comedy that toes the line between satire and drama while wearing the MCU allure on its sleeve.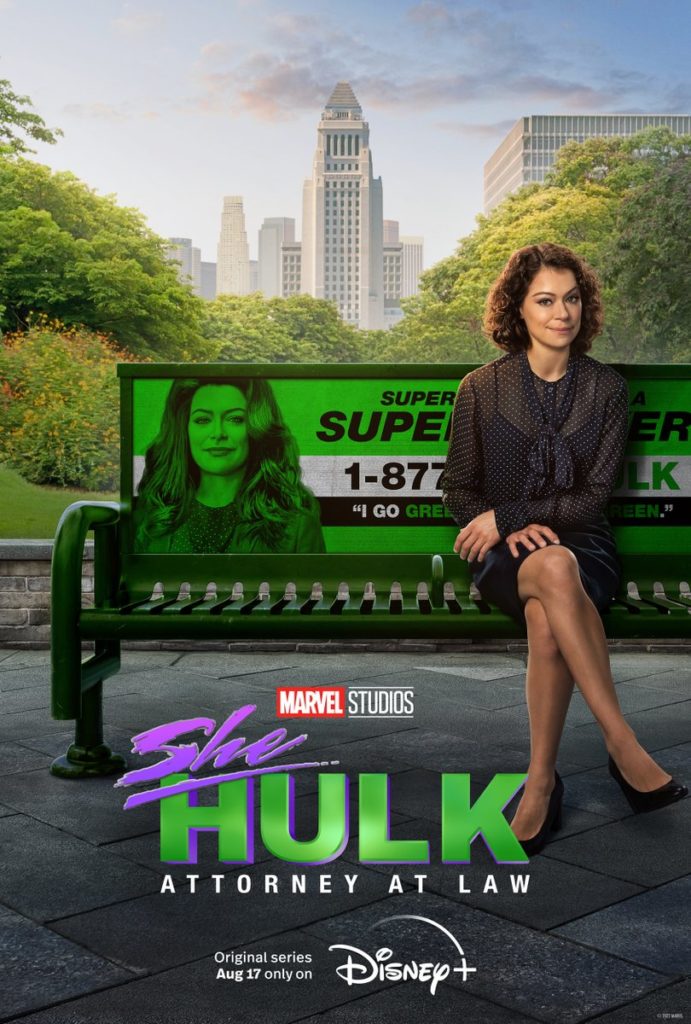 Marvel's She-Hulk Attorney at Law is slated for a one-episode premiere on August 18 on Disney+. What are you most excited to see in She-Hulk? Let us know your thoughts over on Twitter.
KEEP READING: SHE-HULK ATTORNEY AT LAW STAR TATIANA MASLANY REVEALS MARK RUFFALO'S REAL LIFE HULK TRANSFORMATION