She-Hulk Attorney At Law is only a week away and the series will not only introduce a new hero into the MCU with the titular She-Hulk it will also explore a new genre and style with a legal comedy where the main character regularly breaks the fourth wall. Now, this is not a new style within the world of film and television, Fleabag successfully used this style of storytelling and Deadpool is synonymous with meta at this point, but She-Hulk is the first in the MCU to full explore this storytelling tool. And given how well established the world of the MCU is after over a decade it will surely lead to some interesting and hilarious commentary.
The Illuminerdi had the opportunity to attend the She-Hulk Attorney At Law virtual press conference which included series stars Tatiana Maslany, Jen Walters aka She-Hulk, and Ginger Gonzaga, Nikki, as well as Executive Producer and Head Writer Jessice Gao, and Executive Producer and Director of episodes 1-4 and 8-9 Kat Coiro. During the press conference Kat Coiro and Jessica Gao talked about how She-Hulk broke the fourth wall before Deadpool in the comics as well as how Jen Walters breaks the fourth wall in the MCU series.
EXECUTIVE PRODUCERS TALK ABOUT BREAKING THE FOURTH WALL IN SHE-HULK ATTORNEY AT LAW
Kat Coiro explained, "Well, I like to say that she was doing it long before Deadpool or Fleabag."

Jessica Gao continued, "I mean it's true, if you know anything about She-Hulk the character you would know that. I mean we really talked, it went through a lot of evolutionary steps. A long journey of, like, how much should she talk to camera? Is she talking directly to the audience? Is there another meta element, is she talking to somebody else that's more behind the scenes?

At one point there was an iteration in the scripts where instead of really talking directly to camera there were kind of text boxes that were editor's notes like the in comics and she was actually interacting with the editor's notes that would be on screen. I mean we did eventually scrap that idea, but I mean we went through a lot of different versions of how she would do it."

Kat Coiro added, "And ultimately it was about finding the balance to where breaking the fourth wall does connect to the audience and draws us in, but not so much so that we're not connecting to her story and the world that we've built."
While Deadpool may be the most famous character in Marvel comics to break the fourth wall, interacting with audiences, he isn't the first. She-Hulk was actually using the meta style of storytelling and commentary years before the Merc With A Mouth and it looks she's beaten him once again this time in the MCU. Hopefully in time fans will get to see She-Hulk and Deadpool cross paths which would inevitably lead to some truly insane interactions and commentary between the two characters.
RELATED: SHE-HULK ATTORNEY AT LAW COMPOSER AMIE DOHERTY TEASES FAMILIAR MUSICAL THEMES TO RETURN IN NEW MARVEL SERIES
She-Hulk Attorney At Law is exploring a style of storytelling that Marvel hasn't fully dived into before. While WandaVision did use the sitcom style in a unique and interesting way it was more of a storytelling and mystery tool. She-Hulk Attorney At Law on the other hand fully dives into this genre and tone with the meta, fourth wall breaks adding to the comedy. It is interesting to learn how they figured out the right way to introduce this initially leaning into the comic book influence.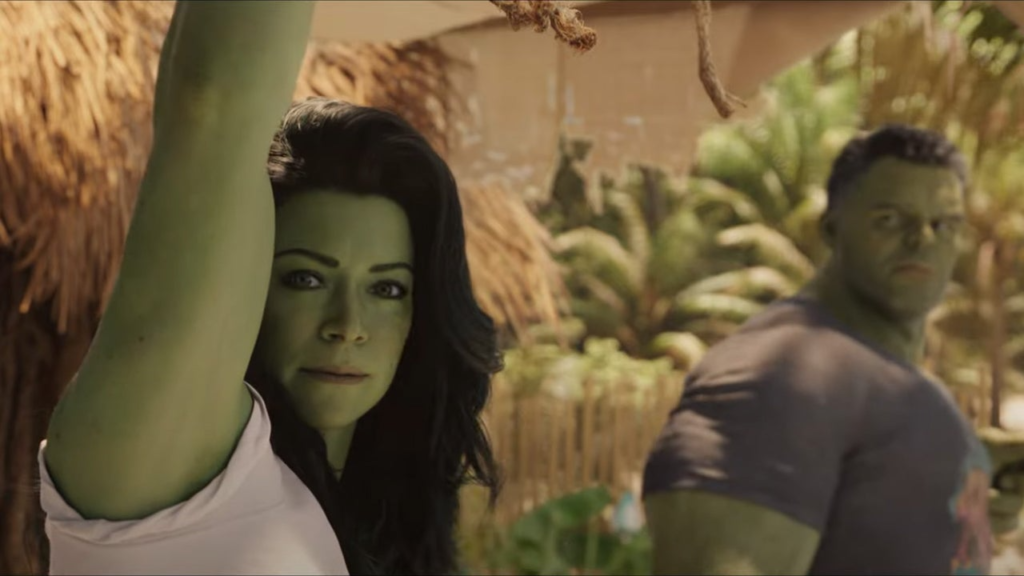 It is exciting to discover the process of incorporating this aspect of the character into the series especially when balancing it with the already established world of the MCU. During the press conference Tatiana Maslany had an interesting take on how she sees her character's ability to break the fourth wall as an extension of her superpowers, almost super hyperawareness.
"I also would love to add, I think that there's something about She-Hulk's awareness where she's able to go from being Jen to She-Hulk with a seamlessness, her consciousness stays the same and she's aware of the audience. That feels like, it's her superpower engaged within the meta element, it's like an extension of her superpower is she's like, "I know I'm talking to camera. I know you guys are watching this." And there's something about that super hyperawareness that is who she is."
RELATED: DAREDEVIL'S AWESOME YELLOW AND RED COSTUME REVEALED IN NEW SHE-HULK PROMO
This is an interesting perspective regarding this aspect of She-Hulk with Jen breaking the fourth wall being an extension of her as a superhuman. By breaking the fourth wall She-Hulk Attorney At Law gives the audience not only new insight into Jen, but it establishes a deeper connection to her as well. By not only understanding what Jen is thinking, but being in on the jokes of the craziness of the MCU, which many have been invested in for over a decade, She-Hulk Attorney At Law creates a deeper more engaging experience.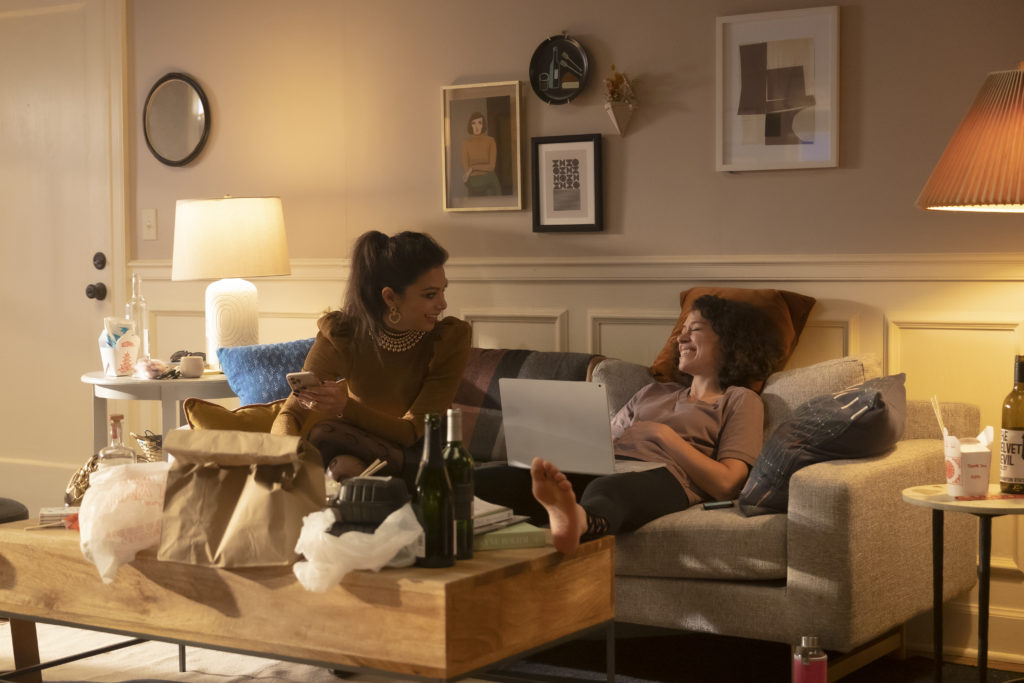 During the press conference Ginger Gonzaga, who plays She-Hulk/Jen Walters best friend Nikki, explained how when Jen breaks the fourth wall it gives the audience a deeper connection with the character. She equates it to her own character's relationship with Jen as her best friend.
Ginger Gonzaga explained, "And I feel like the audience gets a Nikki experience with that because she's referring almost to a friend. Nikki always gets to be on the inside, I knew she was a Hulk, and so I would get those asides as Nikki. But the audience gets to experience that also when she's, like, rolling her eyes to camera like, 'You guys get this is dumb, right?'"

Jessica Gao added, "Yeah, you've gotten pulled as the audience into her inner circle and she is trusting you with all of her internalized thoughts and feelings."
RELATED: SHE-HULK: HERE IS WHY TATIANA MASLANY IS PERFECT FOR THE MARVEL ROLE ACCORDING TO CREATORS
Ginger's point about Jen breaking the fourth wall to interact with the audience in a similar way to how she interacts with best friend Nikki shines a whole new light on how this storytelling style can be perceived. She-Hulk Attorney At Law using this technique to bring the audience into Jen's inner circle is genius and has the potential to instantly connect the audience to this character. She-Hulk Attorney At Law has the opportunity to establish not only a new genre within the MCU, but this beloved meta style of character commentary that will surely continue with other characters, like Deadpool, and projects.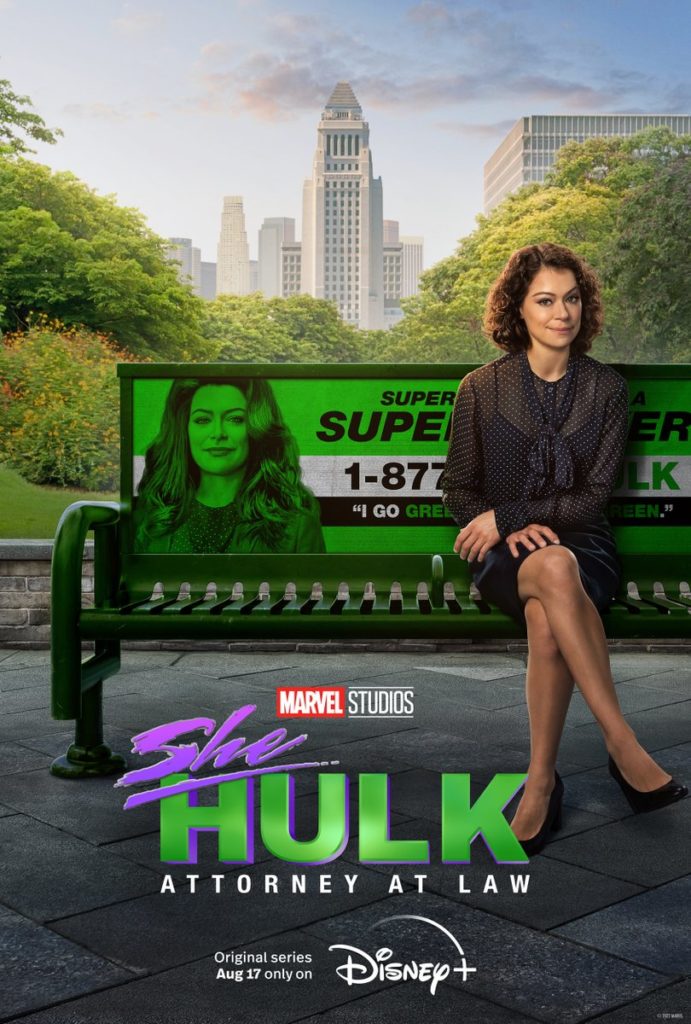 She-Hulk Attorney At Law premieres on Disney Plus August 18 with subsequent episodes every Thursday. Are you looking forward to watching She-Hulk Attorney At Law? Are you excited to see how they use Jen Walters aka She-Hulk breaking the fourth wall to tell the story? Did you know She-Hulk broke the fourth wall before Deadpool in the comics? Leave your thoughts in the comments below or on our social media and check back with The Illuminerdi fore more MCU and She-Hulk Attorney At Law.
KEEP READING: SHE-HULK ATTORNEY AT LAW STAR TATIANA MASLANY REVEALS MARK RUFFALO'S REAL LIFE HULK TRANSFORMATION