The MCU continues to grow and expand by exploring new genres and styles of storytelling while also introducing a ton of new heroes and villains who are sure to be iconic. Marvel's newest hero, Jen Walters aka She-Hulk, is just a week away from making her MCU debut. Many fans are curious about She-Hulk Attorney At Law, not only because of the cameos that have already been teased, including Mark Ruffalo's Hulk, Bennedict Wong's Wong, Tim Roth's Abomination, and Charlie Cox's Daredevil, but because the new series will be exploring a new genre for Marvel as a half hour legal comedy.
The Illuminerdi had the opportunity to attend the She-Hulk Attorney At Law virtual press conference which included series stars Tatiana Maslany, who plays Jen Walters aka She-Hulk, Ginger Gonzaga, who plays Jen's best friend Nikki, Executive Producer and Head Writer Jessica Gao, as well as Executive Producer and Director of episodes 1-4 and 8-9 Kat Coiro. During the press conference Tatiana Maslany revealed more about Jen Walter's relationship with Bruce, describing the two cousins as having an almost sibling dynamic.
TATIANA MASLANY SHEDS NEW LIGHT ON THE RELATIONSHIP BETWEEN HULK AND SHE-HULK
"It was the way the script, because it zeroes in on real human dynamics it is easy then, when Mark comes to set. And Mark and I are doing these kind of sibling scenes, where we're ripping each other, but also love each other very much, was a very easy dynamic to bring to camera. Because it just was right. It just made sense. I feel like a lot of the characters in this show have that ring of truth that's very easy to bring."
She-Hulk Attorney At Law is an opportunity to explore more of Bruce Banner's Hulk as well as introducing Jen Walters aka She-Hulk. Much of Bruce's life outside of being Hulk and an Avenger is still a mystery. Now, fans will have the opportunity to see a different kind of relationship between Bruce and Jen. Bruce Banner and Jen Walters are cousin and in the series Bruce's blood gets into Jen's system turning her into She-Hulk.
RELATED: GET A SENSATIONAL LOOK AT SHE-HULK IN BRAND NEW BEHIND-THE-SCENES VIDEO
After her transformation Bruce, in Hulk form, teaches Jen how to be a Hulk. It feels like Mark Ruffalo passed on some of his real-world knowledge to Tatiana, without overshadowing her own style and how she is bringing something different to the character of Jen Walters aka She-Hulk.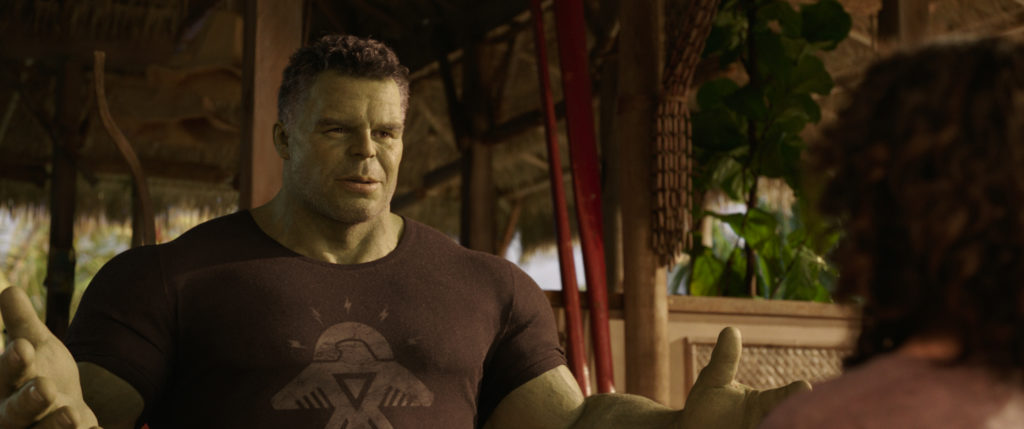 During the press conference, Tatiana Maslany shared a memory from set of how Ruffalo embodying the character of Hulk for ten years has had an immense impact of his ability to play him not only emotionally, but physically too.

Tatiana Maslany revealed, "I mean Mark was just so open to whatever my process was with coming to She-Hulk. He never was prescriptive. But one thing I did witness him do, he was laying down on the ground as Bruce and he gets up as Hulk. Like truly from a laying down position he's suddenly standing-

Kat Coiro cut in,"A Kip. It's called a Kip I think. It's a thing where you lay down and you stand up without moving your arm. It doesn't look like it's humanly possible."

Tatiana Maslany continued, "Yeah, it looked completely inhuman and I was like, "Oh that is, like, what ten years of playing this character and physically embodying him and being so inside of him, you get to do cool stuff like that." "

Kat Coiro revealed, "And he said that he can't even do it, if he were to be asked to recreate it as Mark he would have trouble doing it."
It is amazing that Mark Ruffalo is able to embody this character to the point that he is physically able to do a stunt like that, but when outside this character he doesn't believe he would be able to pull it off as himself. The dynamic between Bruce and Jen is sure to be a ton of fun revealing a new side of Bruce with audiences finally able to see him interact with his family, someone who knew him long before his transformation.
It will also be interesting to see how Tatiana Maslany is able to establish Jen Walters aka She-Hulk as a different type of Hulk. Hulk's journey in the MCU culminated in him being able to integrate both Bruce Banner and Hulk into a single body while She-Hulk famously doesn't struggle with this dichotomy in the same way.
RELATED: DAREDEVIL'S AWESOME YELLOW AND RED COSTUME REVEALED IN NEW SHE-HULK PROMO
She-Hulk Attorney At Law is primed to be an exciting new series as it explores new aspects of being a hero, new areas of the MCU with Jen's work as a lawyer, new storytelling styles with the half hour legal comedy format and famous fourth wall breaking, and a new type of Hulk character. The Hulk has always been a fascinating character and this series will not only be a way to further explore him, but a whole new kind of Hulk as well.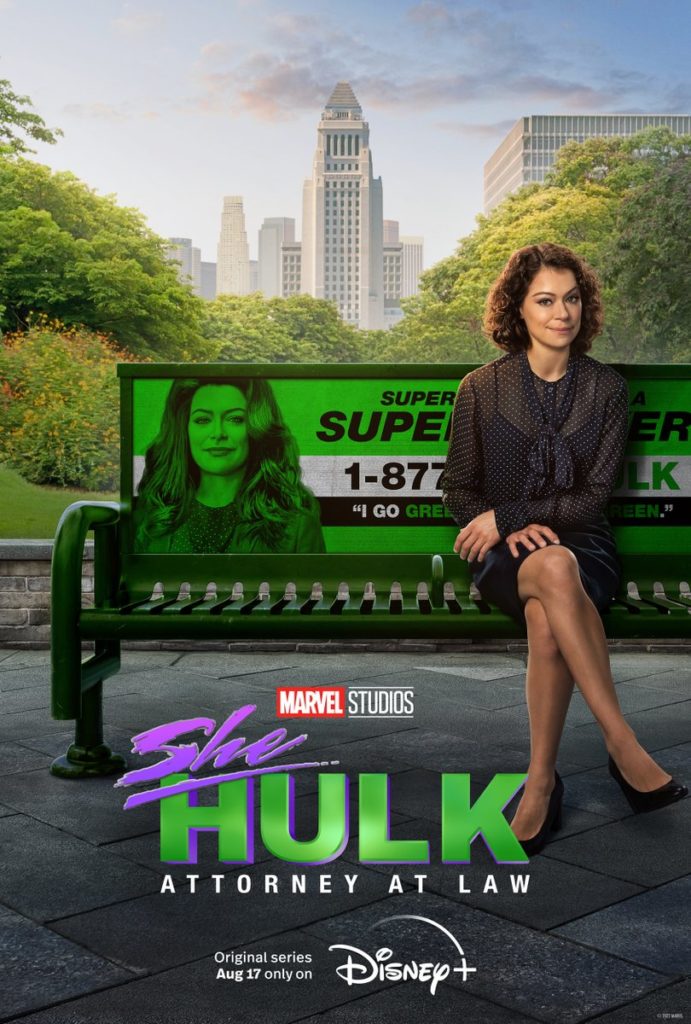 She-Hulk Attorney At Law premieres on Disney Plus August 18 with subsequent episodes every Thursday. Are you looking forward to watching She-Hulk Attorney At Law? Are you excited to see Mark Ruffalo play Hulk again? What do you think about the almost sibling dynamic that Tatiana Maslany describes between Hulk and She-Hulk? Leave your thoughts in the comments below or on our social media and check back with The Illuminerdi for more MCU and She-Hulk Attorney At Law.
KEEP READING: SHE-HULK ATTORNEY AT LAW COMPOSER AMIE DOHERTY TEASES FAMILIAR MUSICAL THEMES TO RETURN IN NEW MARVEL SERIES