The upcoming Marvel Universe-themed tactical role-playing game, Midnight Suns, is on the horizon, and 2K Games dropped the latest gameplay trailer for the title this week. The new gameplay trailer showcases the best there is at what he does, the iconic mutant and X-Man known as Wolverine.
Steven Blum returns to once again voice the legendary Marvel superhero in the new title. You can check out 2K Games' latest gameplay video for Midnight Suns featuring Wolverine below.
NEW MIDNIGHT SUNS TRAILER SHOWS WOLVERINE CUTTING LOOSE
The new Midnight Suns trailer offers an up close and personal look at Wolverine's updated design, skills, abilities, and attacks in the game, plus some trademark voice samples of Steve Blum as the good 'ole Canucklehead. The footage also shows Wolverine's claw melee-based attacks and tangling with his archenemy, Sabretooth, aka Creed. It appears in the game's storyline, Sabretooth has been empowered by the demonic Lilith, and Wolverine is among the heroes fighting back against Lilith and her Hydra army.
First appearing in the pages of Marvel's The Incredible Hulk #180 way back in 1974, Wolverine, aka Logan, has become a mainstay superhero in the Marvel Universe over the past several decades. Logan is the product of a clandestine organization that bonded his skeleton with a rare, indestructible metal called adamantium in an attempt to turn him into a living weapon.
RELATED: MARVEL'S MIDNIGHT SUNS DEBUTS FIRST GAMEPLAY AND DETAILS
Wolverine escaped his tormentors and eventually became a superhero, first for the Canadian military's Department H and later for the X-Men. Besides his adamantium skeleton and claws, Logan also has enhanced senses, making him an exceptional tracker, along with a mutant healing factor, allowing him to recover from deadly wounds. His berserker rage makes him highly volatile, but it can also come in handy in some deadly scrapes.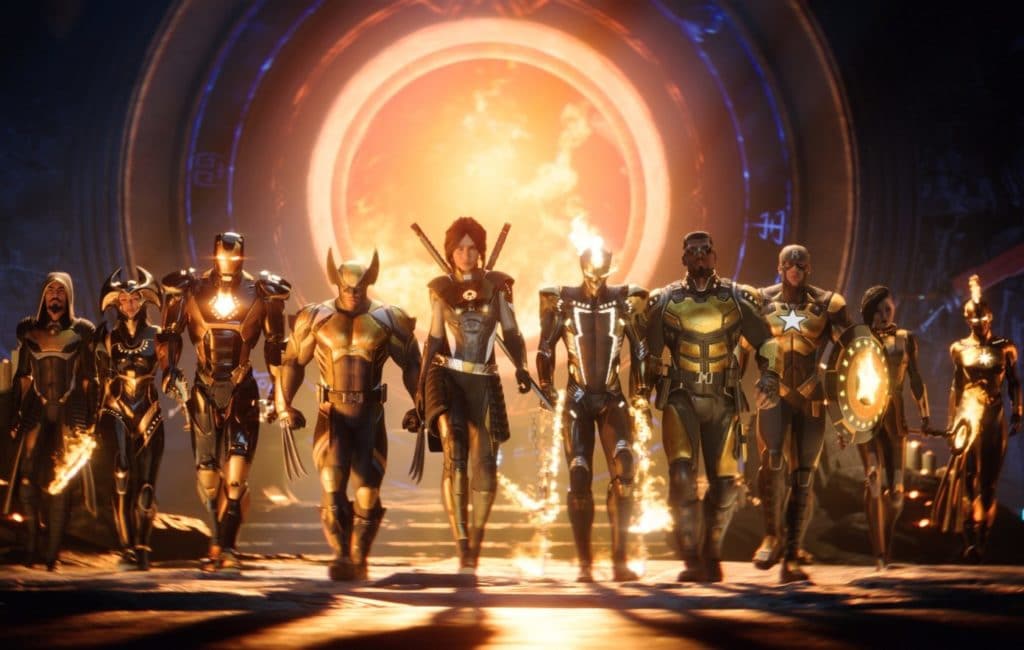 Aside from Wolverine, Midnight Suns boasts an impressive roster of different heroes for players to utilize. Other confirmed heroes for the game include Captain America, Iron Man, Spider-Man, Captain Marvel, Scarlet Witch, Blade, Magik, Ghost Rider, Doctor Strange, and a new hero called The Hunter. Together, this unlikely band of superheroes must band together to face the Mother of Demons known as Lilith. As she uses the powers of Hellfire, the Avengers have enlisted the help of other heroes with other dark, supernaturally-rooted powers, such as Ghost Rider, Magik, Blade, and Nico Minoru.
The Hunter is an ancient warrior, the only one who has ever defeated Lilith, the Avengers resurrected to help with their fight. The Hunter will also act as a new customizable protagonist in the game.
RELATED: MARVEL MIDNIGHT SUNS | ALL EDITIONS AND EPIC PRE-ORDER BONUSES OF 2K'S UPCOMING MARVEL FUELED TACTICAL RPG
Midnight Suns is being developed as a multi-platform release for PlayStation 5, Xbox Series X/S, and Windows PC. It's also being developed for Nintendo Switch, PlayStation 4, and Xbox One. It does not yet have an official release date, but the game is expected to arrive early next year. Players can also pre-order the game in multiple editions on the official website. Some of the different editions come with various extra premium in-game character skins.
As for Wolverine, while he's only part of a larger roster in this game, he's also got his own solo game in the works from Insomniac for the PlayStation 5. Hopefully, more details are coming along for that title as well very soon. What do you think of the new gameplay trailer? Are you excited for Midnight Suns? Do you plan on giving it a look? Let us know what you think about the upcoming game and trailer on our official Twitter.
KEEP READING: VIDEO: ARE THE MIDNIGHT SONS COMING TO THE MCU?
SOURCE: 2K Games, YouTube