The highly anticipated Knives Out sequel has gotten an official release date, as well as a first look still.
2019 was a fantastic year for film. Avengers: Endgame became the highest-grossing movie of all time, Quentin Tarantino released his 9th feature film Once Upon a Time in Hollywood, and for the first time, a foreign film won the Best Picture Oscar. But the year also gave us another success story. Rian Johnson's follow-up film to Star Wars: The Last Jedi, Knives Out hit theatres in the fall and became an instant box office hit.
Around $311 Million at the global box office with a $40 Million budget. An old-school murder mystery a la Agatha Christie with an all-star ensemble wasn't expected to be this big of a hit. The film became one of 2019's best and also garnered Johnson an Oscar Nomination for Best Original Screenplay.
Two years later Netflix broke the Internet as it was announced that the streamer has secured the rights for two Knives Out sequels for a whooping $450 Million. Soon after the director assembled another top-tier ensemble and started production in Greece. A few weeks ago, the second film in the franchise got an official title: Glass Onion: A Knives Out Mystery.
RELATED: NETFLIX NEARS DEAL TO BUY KNIVES OUT 2 & 3 FOR $400 MILLION
With that, it was also set for awards qualifying theatrical run before arriving on Netflix and was announced to world premiere at the Toronto International Film Festival and will also play at the BFI London Film Festival.
When Will The Knives Out Sequel Bring Another Mystery?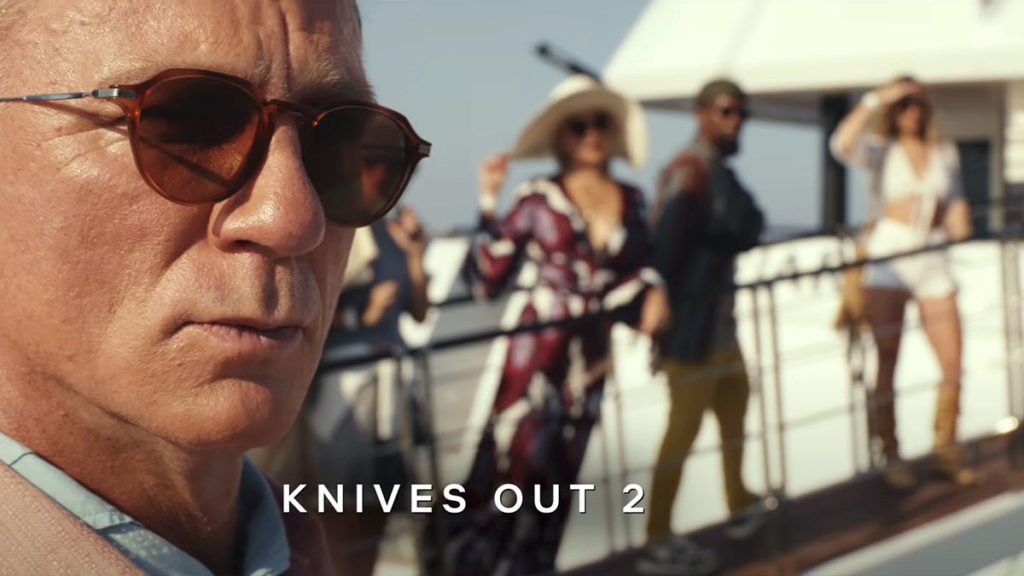 Now only a few weeks before its world premiere, Netflix has released the first official still of the highly anticipated film as well as the release date and a first synopsis:
The picture shows the entire ensemble cast sitting at a large table seemingly listening to a speech from Daniel Craig's Benoit Blanc. We also get a good look at some stunning production design with the huge chandelier lighting the room.
The second picture gives us a behind the scenes look at Rian Johnson directing Janelle Monáe on set.
Glass Onion: A Knives Out Mystery is set to hit Netflix on December 23. The film's theatrical release date will be announced at a later date. It takes the slot that Adam McKay's environmental satire Don't Look Up had lad year. The Oscar-nominated film was a huge success for the streamer, staying in Netflix's Top Ten for weeks. It makes sense that they give this slot to another film with a huge ensemble cast and the potential to be THE film of the holiday season.
The streamer also released the first intriguing synopsis of the anticipated film:
"When a tech billionaire Miles Bron (Edward Norton) invites some of his nearest and dearest for a getaway on his private Greek island, it soon becomes clear that all is not perfect in paradise. And when someone turns up dead, well, who better than Blanc to peel back the layers of intrigue?"
RELATED: GLASS ONION: A KNIVES OUT MYSTERY – KNIVES OUT 2 GETS OFFICIAL TITLE
I'm very much looking forward to Glass Onion: A Knives Out Mystery. I am a huge fan of the first film and the way how Johnson created this story and the character of Benoit Blanc, who is brilliantly portrayed by Daniel Craig. While the first film's cast was more exciting, I'm looking forward to seeing what this new ensemble brings to the table. Soon we will have some first reactions to get excited about.
The film is written and directed by Rian Johnson and stars: Edward Norton, Janelle Monáe, Leslie Odom Jr., Kathryn Hahn, Jessica Henwick, Madelyn Cline, Kate Hudson, Dave Bautista, and Ethan Hawke.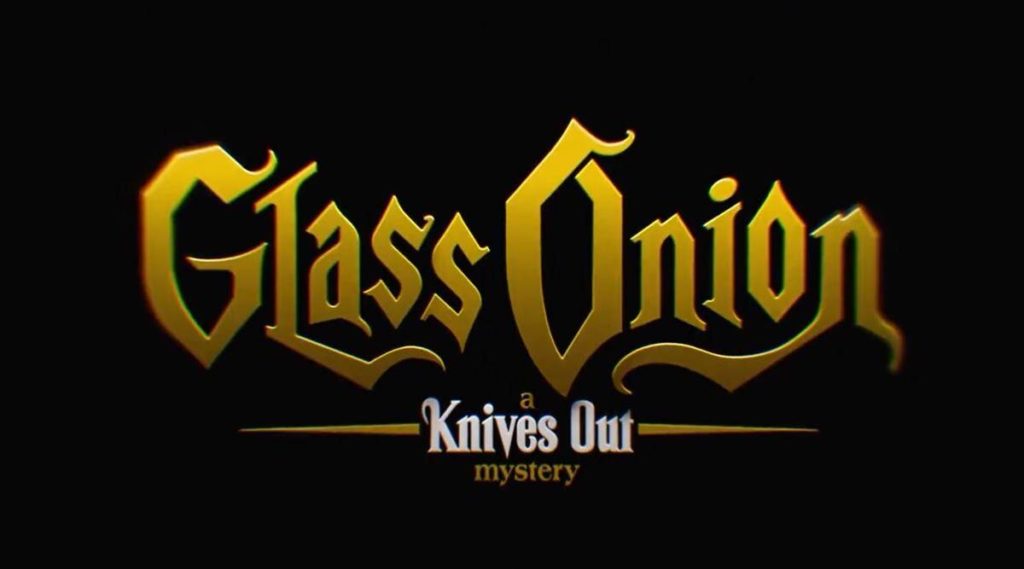 What do you guys think? Are you excited about the sequel? Did you like the first film? Let's discuss everything in the comments down below and on our Twitter.
KEEP READING: BATMAN CAPED CRUSADER: EXCITING BRUCE TIMM AND MATT REEVES LED ANIMATED SERIES DROPPED BY HBO MAX