It looks like Batman Caped Crusader is next on the chopping block over at Warner Bros. Discovery (WBD).
The massive media corporation has been the topic of quite the controversy ever since the merging of both Warner Bros. and Discovery and the subsequent transfer of leadership to Discovery CEO David Zaslav in April 2022.
RELATED: WARNER BROS' WILD CORPORATE SHAKEUP CONTINUES AS HBO MAX AND DISCOVER+ WILL MERGE INTO NEW STREAMING SERVICE IN 2023
Zaslav looked to transform the company and cut any projects he deemed "unessential" or "non-profitable." The controversial cuts started with Batgirl, a superhero movie initially slated for HBO Max before changing direction to a theatrical release. The film's production was nearly complete, but Zaslav decided to cut it and an upcoming Scooby-Doo animated movie for tax write-offs. The cuts continued into HBO Max's animation department, with numerous shows getting axed.
It seems that Warner Bros. Discovery is now looking to part ways with the highly anticipated Batman Caped Crusader as well.
Batman Caped Crusader Being Shopped to Other Outlets
Variety has reported that the upcoming Batman series is part of a group of animated projects that the studio will no longer produce for HBO Max.
RELATED: BATGIRL DIRECTORS DISCOVER WB BLOCKED THEM FROM CONTROVERSIAL FILM'S FOOTAGE INCLUDING MICHAEL KEATON'S BATMAN
When news broke, fear spread that WBD had scrapped the show entirely, similar to the Batgirl situation, but that doesn't seem to be the case. Batman Caped Crusader is reportedly well into production, which will not stop. Instead, the studio is looking to sell the show to another outlet interested in the project. The Hollywood Reporter's Borys Kit confirmed this report.
Though there seems to be hope for Batman Caped Crusader, fans of the Dark Knight should still be cautious as this doesn't confirm that the show will live to see the light of day. While one would hope that other streaming services like Netflix, which recently saw massive success with DC's The Sandman, would be interested in obtaining the project, we don't know if that will happen.
RELATED: TAKE A LOOK AT KINGPIN ACTOR VINCENT D'ONOFRIO ON SET OF ECHO IN COMIC ACCURATE SUIT
WBD has shown that it isn't afraid to get rid of projects regardless of their production status, so if the series doesn't get picked up by someone else, they could scrap it for good.
What Do We Know About Batman Caped Crusader?
Warner Bros. announced the show in May 2021, with Bruce Timm, Matt Reeves, and J.J. Abrams all onboard as executive producers, Timm serving as showrunner.
Timm, creator of the critically acclaimed Batman: The Animated Series, and Reeves, director of The Batman, both cemented themselves as incredible Batman creatives with their previous work, so fans were more than excited for the project. Abrams is also no newcomer to the DC world, having worked on multiple projects previously and serving as executive producer on the upcoming Justice League Dark series for HBO Max.
RELATED: MARK RUFFALO PROMISES HULK AND MARVEL WILL "GO OUT WITH A BANG" IN AVENGERS: SECRET WARS
The Hollywood Reporter revealed in January 2022 that legendary comic book writer Ed Brubaker joined the Caped Crusader's creative team. Brubaker signed on as the head writer for the series, and THR's Borys Kit reported that he's serving as Timm's right-hand man. Kit also revealed that the show would have a 10-episode first season.
Timm referred to Batman Caped Crusader as the spiritual successor to his Batman: TAS, and Warner Bros. must have liked what they saw because the project was ordered to series quickly after its announcement.
RELATED: SHE-HULK DIRECTOR EXPLAINS BALANCING IMPROVISATIONAL COMEDY WITH THE MCU'S HUGE CINEMATIC STYLE
Timm had this to say about their goal for Batman Caped Crusader:
"[The goal is to] once again reinvent Batman and his iconic rogue's gallery with sophisticated storytelling, nuanced characters, and intense action sequences all set in a visually striking world."
Batman Caped Crusader looks like an exciting and unique take on the Dark Knight's story, and anything involving legendary creator Bruce Timm is more than enough to excite DC fans. Here's hoping another streaming service picks it up soon.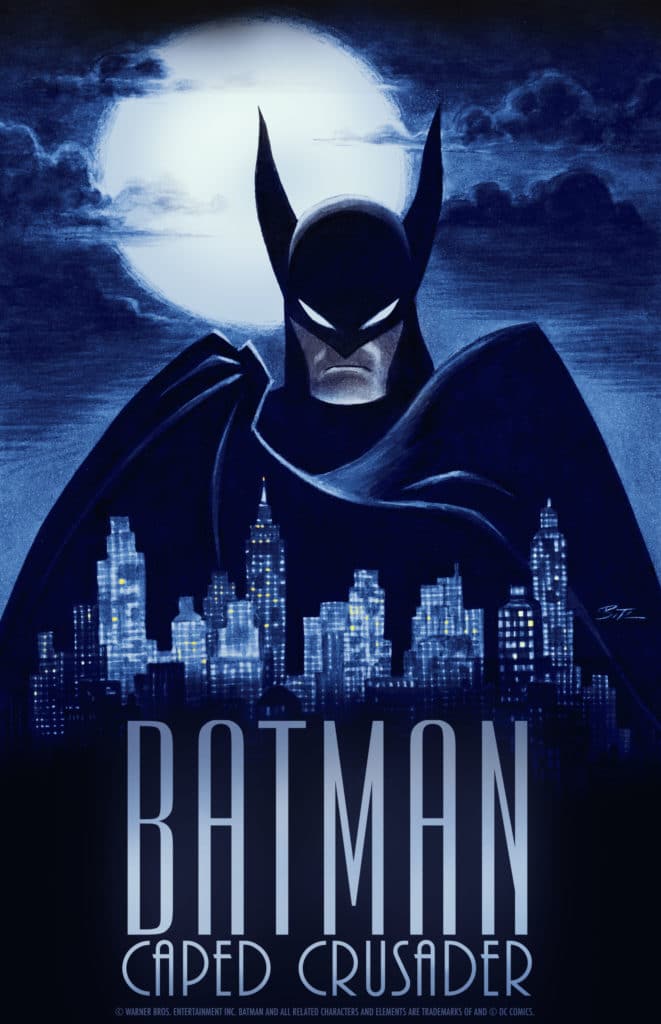 Are you excited for Batman Caped Crusader? Do you hope it finds a new home? How do you feel about Warner Bros. Discovery's decisions with animated projects? Let us know in the comments, and follow us on Twitter!
KEEP READING: GREEN LANTERN'S JAMIE GRAY HYDER WANTS TO PLAY HAWKGIRL IN THE DCEU NEXT: EXCLUSIVE INTERVIEW
Source: Variety