Star Wars newest series, Andor, is weeks away and fans are excited to see what the new series will add to the expansive Star Wars narrative. Andor follows titular character Cassian Andor who fans first met in Rogue One as a Rebellion spy who has done horrible things to further the noble cause. Andor will explore the character's origins and reveal how he became not only a hardened Rebellion spy, but someone willing to sacrifice themself for the fate of the galaxy.
The Illuminerdi had the opportunity to attend the Andor virtual press conference which included Executive Producer and Writer Tony Gilroy, star and Executive Producer Diego Luna, Genevieve O'Reilly, Kyle Soller, Denise Gough, and Adria Arjona. Tony Gilroy was one of the minds behind Rogue One serving as one of the writers on the film. What makes this so exciting is that Gilroy is familiar with the characters, especially Cassian Andor, and how they meet their end in Rogue One. During the press conference, Gilroy revealed what inspired the new Star Wars series.
TONY GILROY REVEALS WHAT INSPIRED THE NEW ANDOR SERIES
"I think the main idea is we have a character in Rogue One. And we know where he ends up. And we know how accomplished and complicated he is. And the idea that we can do a story that takes him literally from his childhood origins and walk him through a five-year history of an odyssey that takes him to that place, during a revolution, during a moment in history in a place where huge events are happening and real people are being crushed by it, the fact that we could follow somebody as an example of a revolution all the way through to the end, that was the walk-in for me. That was the buy-in, the opportunity to do that."
RELATED: OBI-WAN KENOBI STAR EWAN MCGREGOR ENTHUSIASTIC ABOUT A SEASON 2
Andor gives Gilroy a chance to flesh out the backstory that was hinted at in the film while also introducing new characters, elements of Star Wars, and explore an era that still holds a ton of mysteries. Andor will be one of Star Wars most ambitious Disney Plus series yet taking place over the course of 24 episodes and many years leading to the events of Rogue One. Although Cassian Andor is at the heart of the story many other characters will cross his path, including Mon Mothma and Saw Gerrera as well as countless new characters. Tony Gilroy talked about telling this expansive story in a tumultuous time within Star Wars' timeline.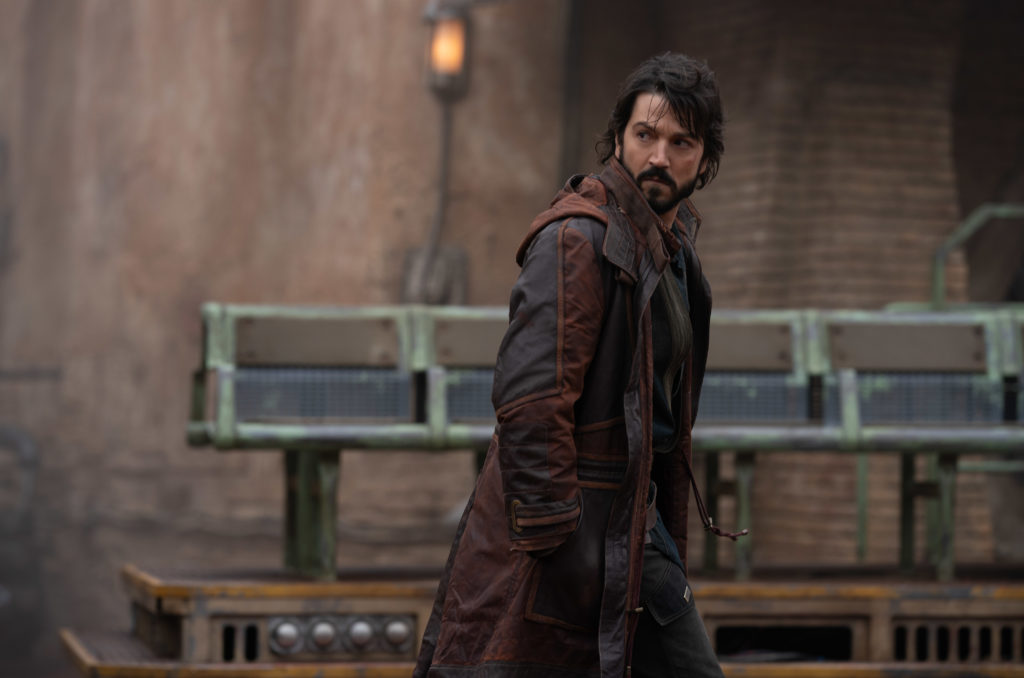 "Look, there are a lot of characters in our show. Many of them are here today. But there are others. Everyone is going to be circulating and spinning and intersecting around the Cassian Andor story as we move towards Rogue One. But it's a potent moment in history. And a lot of people are facing a lot of really difficult times and difficult decisions along the way. And that's what the show is about, the opportunity to do that on a large scale, on a big canvas, that's why I'm here."
RELATED: ANDOR: DISNEY ANNOUNCES NEW RELEASE SCHEDULE FOR 12-EPISODE DISNEY+ SERIES
Star Wars has many different types of stories to offer fans, including the animated series, darker films like Rogue One, and series like The Mandalorian which explored completely new characters and stories. Andor it seems will bring a new element into this puzzle with an expansive, yet intimate character driven narrative. During the press conference Tony Gilroy not only praised Star Wars fans, but he also revealed how he hopes new fans can find Star Wars through Andor and grow to love this impressive franchise.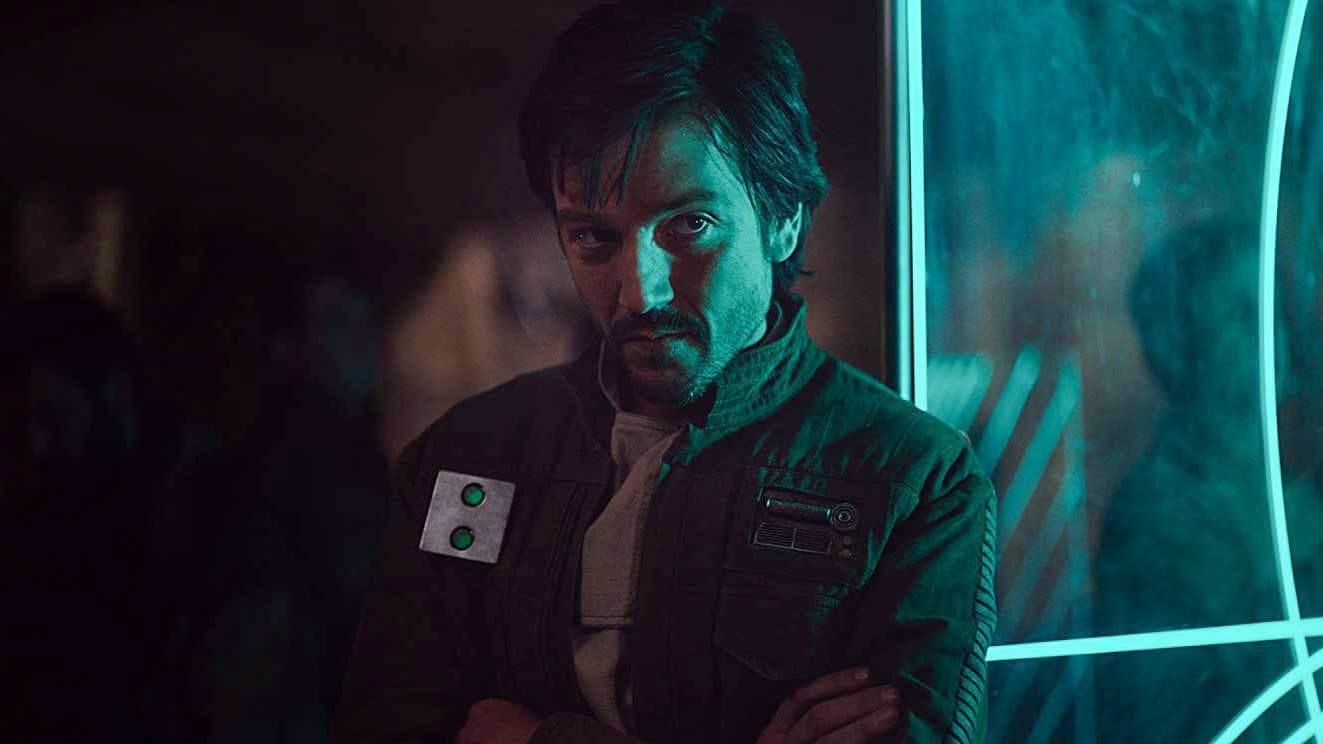 "The show exists because there's an enormous, arterial, important, passionate Star Wars community. And I know it's not a monolithic community. There's many different version and factions within it, but there's this huge dedicated Star Wars community that shows up. And that's our whole card. That's what gave us the money and the momentum and the ability to make a show that's this insanely big, I mean, this abundant and this difficult to make. That audience is our primary concern, and we want to bring something to them that is a completely different lane than what they've had before, but we're doing it in a completely uncynical fashion. There's nothing cynical about our show.

The word we use more every day…is real. We want to make this real. This place is real to us. And we will bring a lot of things to that community that we hope they're really interested in, and we hope they really appreciate it, and we hope they really appreciate the passion that we've tried to make it real. At the same time, it's no secret. Their partner, their boss, their girlfriend, their boyfriend, their mother, their father.

A lot of people that are Star Wars adjacent or Star Wars averse. And [LAUGH] you should be able to watch our show. Our show is designed that this could be your entry point to Star Wars. You could watch our 24 episodes, that could be your way in. We're doing a show that does not require any prior knowledge whatsoever to get involved. And our hope is, I mean that's the gamble.

Can we satisfy and electrify and excite the dedicated fans? And can we, at the same time, bring something that's so intense emotionally and seems so true and is the smallest domestic dramas and the smallest interpersonal relationships that are dropped down in the midst of the epic tectonic revolutionary historical moments where people have to make huge decisions? Can we attract another audience that's interested in that as well? Can we marry those two things together? That's the gamble. That's what we're trying to do and that's why we're here."
RELATED: THE TRAGIC DOWN SIDE OF BEING AN AVENGER EXAMINED IN SHE-HULK ATTORNEY AT LAW
Finding the balance between enticing new audiences while honoring long-time fans is an impressive tight rope to walk, but Tony seems to believe Andor is up to the task. Rogue One became a surprising fan favorite with a darker tone and ending than most Star Wars projects usually offer. Similarly, it focused on new characters allowing new fans to find an entry point into the expansive world of Star Wars.
Perhaps Andor will follow Rogue One's example exploring new stories, characters, and corners of the galaxy. It will be exciting to see how Cassian Andor became the jaded spy that fans first met in Rogue One in the new series while also discovering how the Rebellion grew into the force that took down the Empire. Andor seems primed to be a thrilling ride for Star Wars fans and could prove to be the perfect way to bring new fans into this epic universe.
The first three episodes of Andor premiere on Disney Plus September 21 with subsequent episodes debuting each Wednesday. You can watch Rogue One on Disney Plus now. Are you a Rogue One fan? Are you excited to watch Andor? Are you looking forward to exploring this era in Star Wars? Leave your thoughts in the comments below or on our social media and check back with The Illuminerdi for more Star Wars and Andor.
KEEP READING: STAR WARS ANDOR TIMELINE TO JUMP FORWARD ONE YEAR EVERY 3 EPISODES