Disney Lorcana, Disney's answer to Magic the Gathering, release its first cards at D23 Expo 2022 and steal the show.
D23 Expo is always a sight to behold. Major news is announced, incredible swag is given away, and of course there are exclusives you can only get there. While all Disney exclusives tend to be hot commodities, as Disney fans are on another level when it comes to collecting, but there are some things that exceed all expectations. At this year's D23 Expo, Ravensburger's Disney Lorcana was the surprise that many didn't see coming. This new collaboration with Disney and Ravensburger is slated to launch globally in Fall 2023, but fans who got to their booth early had the chance to get the first seven cards revealed.
Ravensburger's Disney Lorcana D23 Expo 2022 Exclusive
"Disney Lorcana is the result of the powerful alchemy of Disney magic, Ravensburger game excellence, and several years of dedicated work and investment. This potent combination has poised Disney Lorcana to be a game-changer in the billion-dollar-plus trading card game market."

Filip Francke, Ravensburger North America CEO and Global Head of Games
RELATED: Disney Dreamlight Valley Review: A Magical Experience
Disney Lorcana is aiming to capture the magic of Disney characters and storytelling. It is designed to be easy to learn for trading card game newcomers while still offering strategic depth for experienced players to help create opportunity for more people to enjoy the excitement and fun of trading card games. Disney fans will enjoy the beautiful illustrations, overarching storyline, and playing with their favorite characters in new and novel ways, while veteran TCG players will also appreciate the thoughtful and unique gameplay mechanics that Ravensburger is known to deliver.
The game is set in the rich and fantastical world of Lorcana, a combination of the words Lore and Arcana.  Players will take on the mantle of Illumineer, a powerful sorcerer, and band together Disney characters from Lorcana's "The Great Illuminary," a treasury of all Disney songs and stories ever made. Let's begin with a closer look of the mouse the started it all. This card was given to attendees who took the booth tour, and also came with a pin while supplies lasted.
Disney Lorcana | Mickey Mouse -Brave Little Tailor
The first six cards revealed of Disney Lorcana were on display and available for purchase in a 6 card set for $49.99. It featured the characters Elsa, Captain Hook, Stitch, Robin Hood, Maleficent, and Cruella de Vil. This brand-new trading card game features beloved Disney characters in both original and reimagined art styles. The game lives in an all-new world with unique and magical gameplay. The Robin Hood and Stitch cars are extremely popular from the discussion we had. But each card is absolutely gorgeous. The passion and excitement is shared by the powers behind the game as well.
"The breadth and scope of Disney characters represented in this game will be unprecedented, and it will contain more original Disney artwork than any other single product ever created. Our dedicated Disney product design team has enjoyed collaborating with Ravensburger and our Walt Disney Animation Studios partners to create a unique Disney experience for fans of all ages to take home."

John Balen, Vice President of Product Design at Disney
RELATED: Avengers Campus: Disney Announces King Thanos Multiversal Ride In Development At D23
Below are closer looks at the six cards of the D23 Expo 2022 Exclusive Set.
A Closer look at Disney Lorcana D23 Expo 2022 Exclusive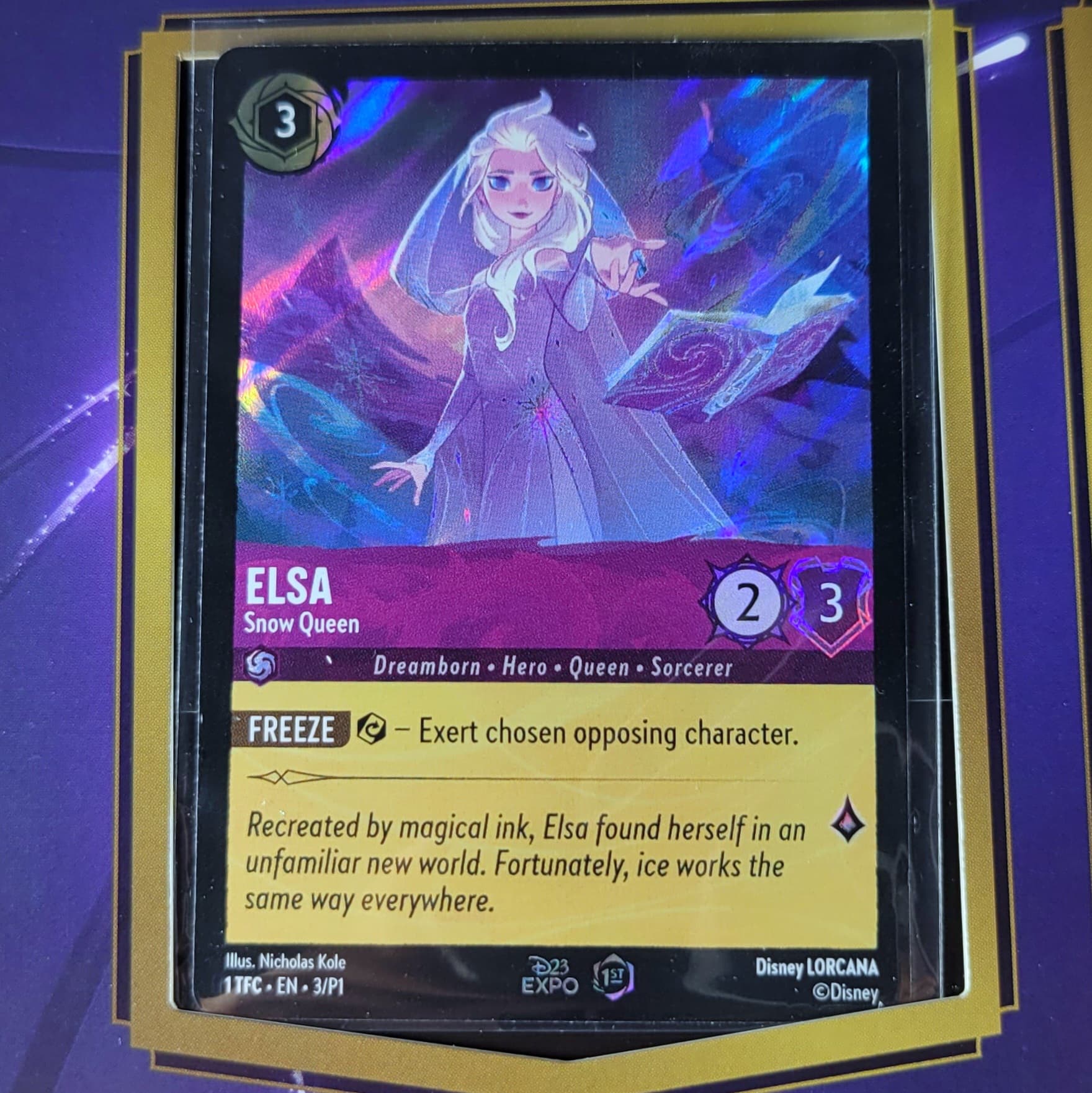 "The Disney Lorcana team is an incredible and passionate group with over a century of combined experience creating trading card games. Great care has gone into delivering an unforgettable world and gameplay experience that will be equally fun for Disney superfans, trading card game beginners, and the most enthusiastic and advanced players."

Ryan Miller, Disney Lorcana Co-Designer and Brand Manager at Ravensburger
Disney Lorcana will release globally in Fall 2023 and will be supported by four new card set releases each year as well as a robust organized play program. Disney looks to ensure their 100th anniversary will be magical on all fronts, including trading card games. And we could not be more excited.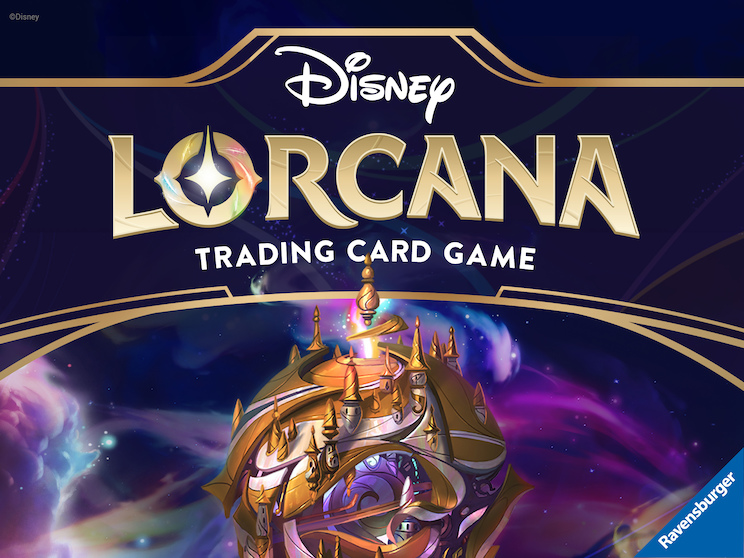 What do you think about Disney Lorcana? Were you able to get a set? Will you be playing when the game releases next Fall? Let us know what you think and share your pics of the cards with us on Twitter.
Source: Ravensburger
KEEP READING: D23 2022 Expo: Pixar Reveals More Fantastic Details About 2023 Film and The Studio's First Ever TV Series