Fans who have been craving new AAA video games based on the Marvel Universe are in luck. On Monday (Oct. 31), gaming publisher Electronic Arts Inc. (EA) announced a collaboration with Marvel Entertainment. The new long-term pact will see EA develop and release three new action-adventure Marvel games that will be released later on for consoles and PC.
Also, the first title of the new collaboration has already been revealed. Last month, it was announced that a new Iron Man video game would be coming first from Motive Studios.
RELATED: MARVEL'S MIDNIGHT SUNS: WATCH WOLVERINE, SPIDER-MAN, GHOST RIDER AND MORE BATTLE THE SUPERNATURAL IN NEW D23 TRAILER
ELECTRONIC ARTS IS DEVELOPING THREE NEW MARVEL GAMES STARTING WITH IRON MAN
According to Electronic Arts, the new Iron Game from Motive Studios will be a single-player, third-person, action-adventure game. That game is currently in the works at Motive Studios. This will be the first title of Marvel and EA's three-game deal.
Speaking on the announcement, EA COO Laura Miele commented, "We have been long-time fans of Marvel and their impressive leadership, so this is a remarkable moment for our developers as well as our players and fans." She continued, "We look forward to welcoming Marvel into the EA family of creators and know this collaboration will produce exceptional experiences for our players. We can't wait to see players' reactions when they suit up as Iron Man and do the extraordinary things this Super Hero is known for."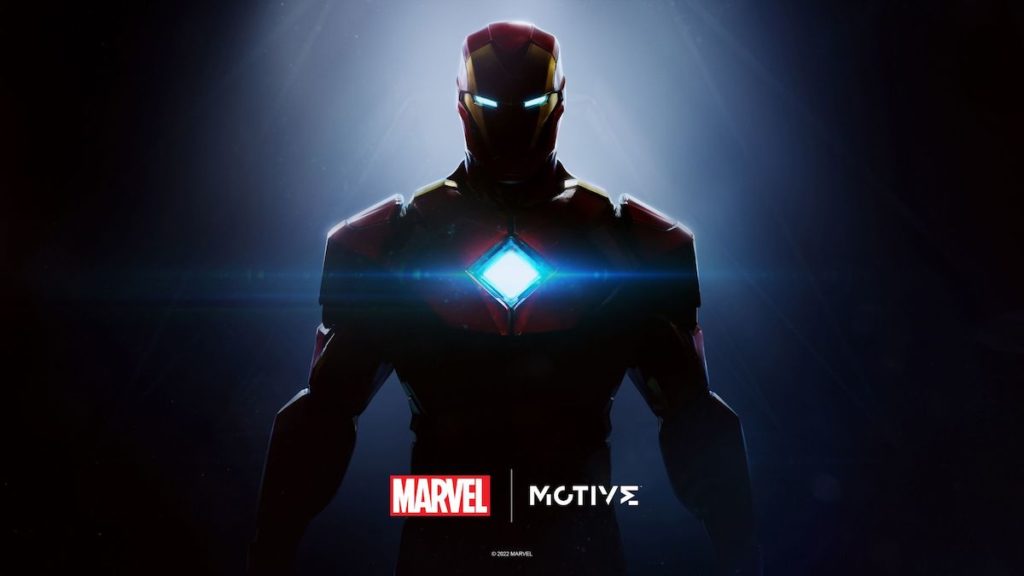 Meanwhile, Marvel Games Executive Vice President Jay Ong added, "At Marvel, we strive to find best-in-class teams who can take our characters on heroic journeys in ways they haven't before, and collaborating with Electronic Arts will help us achieve that." Ong went on, "We pride ourselves on being enthusiastic, creative collaborators with developers so they have the freedom to create something deeply unique and truly remarkable. The team at Motive is getting started on that with their Iron Man video game and we can't wait for players to learn more in the far future."
Per EA, the Iron Game game is set to feature an original narrative that will tap into the character's rich history, and it will channel the complexity, charisma, and creative genius of Tony Stark. The hope is that players will experience what it is like to truly play as Iron Man.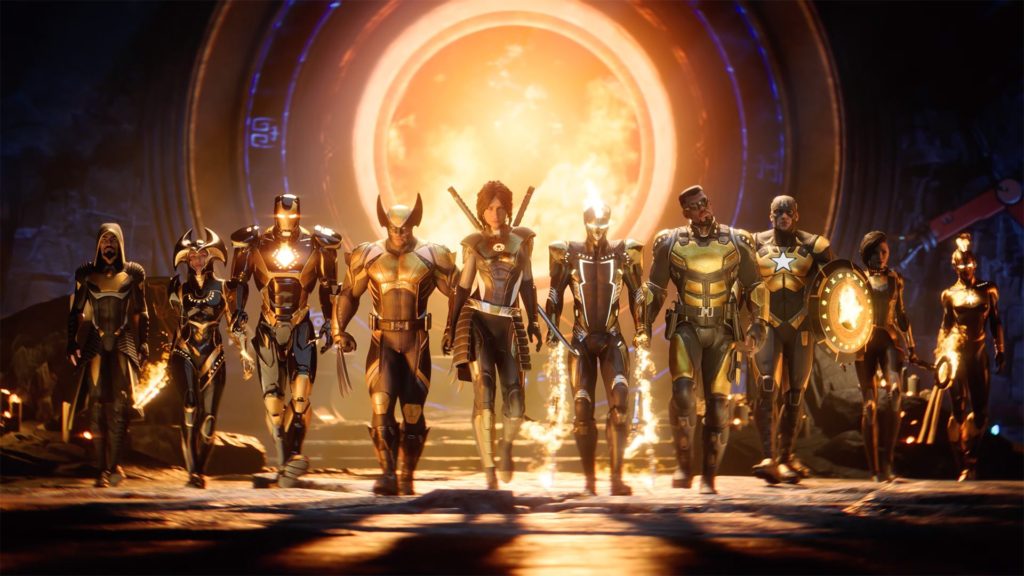 Development on the Iron Man title is being led by Olivier Proulx, who previously worked on Marvel's Guardians of the Galaxy video game title released last year by Square Enix and developed by Eidos Montreal. The video game also won the award for Best Narrative at The Game Awards 2021. While Guardians of the Galaxy did not meet Square Enix's sales expectations, it was a solid game that was overall well-received by critics and fans.
Other industry veterans working on the upcoming Iron Man title include Ian Frazier, Maëlenn Lumineau, and JF Poirier at Motive Studios.
MORE MARVEL ACTION GAMES IN THE WORKS
It definitely looks like Marvel is stepping up its game output in the coming years. While the 2020 Marvel's Avengers game was largely seen as a disappointment, there have still been some success stories in the past few years, such as the Insomniac Spider-Man game, Team Ninja's Marvel: Ultimate Alliance 3, and the recent Guardians of the Galaxy title.
Insomniac is also developing a sequel to its hit Spider-Man game along with a solo Wolverine video game title. Meanwhile, Skydance New Media is developing a new AAA action game set in the Marvel Universe and set during World War II. The game will feature Captain America, Black Panther (T'Challa's grandfather Azzuri), Gabriel Jones of the Howling Commandos, and Nanali of the Wakandan Spy Network. The game is also being helmed by visionary game creator Amy Hennig of Uncharted and Legacy of Kain fame.
The three games are currently in the works and do not yet have official release dates. The Skydance New Media title being helmed by Amy Hennig doesn't even have an official title as of yet.
Overall, it's good to see Marvel stepping up its game output. Hopefully, the titles that are in the works are amazing and fun to play and better realizations of the Marvel Universe than the disappointing Avengers title. The Spider-Man and Guardians of the Galaxy titles definitely prove that the potential is there.
It's also nice to see the Iron Man game title will be a single-player, story-driven action-adventure game. It's somewhat ironic EA is investing in this type of title for a major IP considering EA Executive Vice President and Chief Financial Officer Blake Jorgensen once spoke at the Credit Suisse 21st Annual Technology conference about why a canceled Star Wars action game that Amy Hennig was working on was canceled.
According to Jorgensen, the title was canceled because it was looking like a "much more linear game." Jorgensen added on linear game titles are ones "that people don't like as much today as they did five years ago or ten years ago." It appears sensibilities about linear, story-driven, single-player games have changed once again, even at EA. The product was eventually shelved, even though EA tried to pivot it at the time to make it closer to a "live-service" title.
To add to the irony of the situation, Amy Hennig and Skydance New Media are now collaborating with Lucasfilm Games on a new AAA Star Wars Game title that will be a cinematic-style action-adventure game. It's that type of game a high-ranking EA executive said wasn't one that people liked as much as they did some years ago.
RELATED: MARVEL'S WOLVERINE: SONY SHOCKS FANS WITH EXCITING PS5 GAME TRAILER
The next major marvel game release is Marvel: Midnight Suns, which arrives as a multi-platform release on December 2. Marvel's Spider-Man 2 and Wolverine from Insomniac Games are currently in the works. Those games will be released later on for PlayStation 5. Skydance New Media's WWII Marvel Universe game with Captain America and Black Panther is still waiting on its official title and release date. EA and Motive's Iron Man game will be released at a later date on consoles and PC.
What do you think of the news? Are you excited about Motive Studios working on a new Iron Man video game? Do you have any thoughts on what the two other EA Marvel games should be? Let us know what you think about the new Marvel game titles on The Illuminerdi Twitter account.
SOURCE: Electronic Arts
KEEP READING: THOR: LOVE AND THUNDER REVIEW – THE WORLD WILL WANT MORE EVEN AFTER 4