There's a lot happening in the Marvel Cinematic Universe right now that if you're not paying close attention, you could get lost. Like Dr. Strange in the Multiverse of Madness kind of lost.
So, for those of you who really want to know where Black Panther: Wakanda Forever is going to fit into the general picture that Marvel is trying to paint, then keep on reading for more details. 
Black Panther: Wakanda Forever Producer Touches On the Movie's Timeline
MCU's timeline can be a little confusing, and even though "the blip" kind of helped fans keep track of it for a few rounds, by the time The Eternals and many others came along, it was back to puzzling what happened and when. 
The MCU is not a straight timeline, and by this I mean that you can't tell what time something's happening based on the movie that comes before or after. 
RELATED: NEW BLACK PANTHER: WAKANDA FOREVER CLIP VIDEO SHOWS OFF MORE EPIC ACTION
For example, The Guardians of the Galaxy Christmas Special – dropping on Nov. 25 on Disney+ – will keep us up on what the Guardians have been up to in between the last time we saw them in Thor: Love and Thunder and the next time we'll see them in Guardians of the Galaxy Vol. 3. But there are a number of movies in the MCU standing between them.
Sometimes, two separate movies happen in the same timeline and most times they don't.
However, we've got to admit that Phase 4 – as a result of Disney+ jumping onboard – has been Marvel Studios' busiest slate of movies (and TV shows) to date, making it tricky to know where the upcoming Black Panther sits.
RELATED: NAMOR THE SUB-MARINER: VILLAIN, HERO, OR ANTI-HERO?
Don't sweat it, the show's producer Nate Moore cleared up our confusions – and it totally makes sense when you factor in the fact that we've been seeing a giant marble Celestial sticking out of the Indian Ocean.
Speaking to the guys at CinemaBlend, Moore said:
This movie clearly happens after No Way Home and Eternals. I think it probably happens potentially concurrent with [Thor: Love and Thunder]. New Asgard does exist in our universe, for instance, or in our film. And almost concurrent with Ant-Man and the Wasp: Quantumania which is coming out in February.
Will There Be Any Cross-Overs In Black Panther: Wakanda Forever?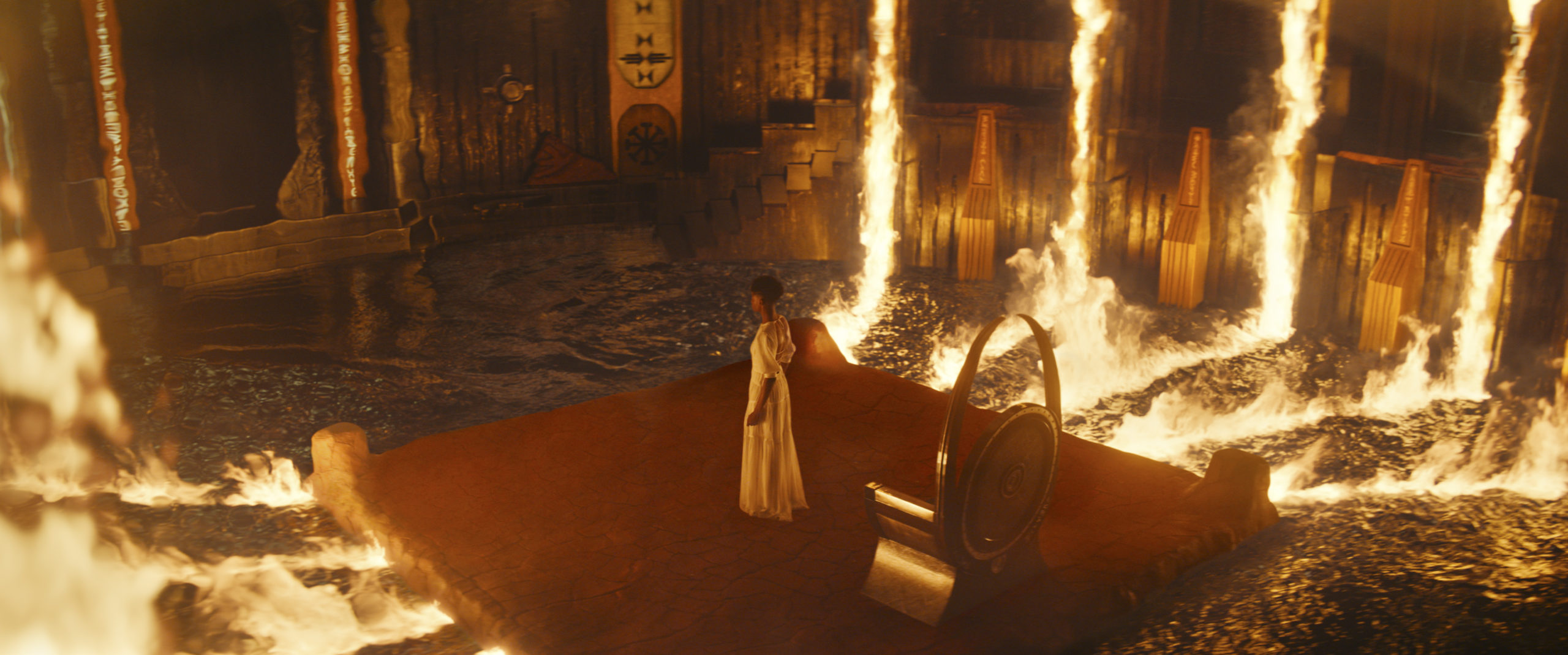 Judging from what Nate Moore said about Black Panther: Wakanda Forever's timeline, it's kind of easy to guess that it will be taking place near the end of Marvel's Phase 4, as that's where Spiderman: No Way Home and Eternals are slotted.
Black Panther will be relatively standalone, with no major superhero crossovers. Nevertheless, there is the chance that the writers have used a fraction of the movie's runtime to try to link some of the events we've previously seen with the characters in the movie. 
RELATED: WAKANDA FOREVER DIRECTOR SHARES HOW THE GREAT CHADWICK BOSEMAN CONTINUES TO GIFT THEM
Marvel insiders are convinced that it will play a significant role in setting up the future of the Marvel Cinematic Universe. Thanks to Riri William's role in the movie, Ironheart's future will be one of those that will be set through it.
The big letdown is that there's a strong reason to believe that the experiences that Shuri, M'baku and others go through during this Black Panther round won't necessarily affect their individual MCU futures. 
Black Panther: Wakanda Forever will premiere in theaters starting November 11. Fancy guessing which characters from other franchises that will pop up in this one? Let us know in the comments or on Twitter, and check back with the Illuminerdi for more Marvel content like this, we're always watching.
KEEP READING: DANIEL KALUUYA JOINS THE AMAZING CAST OF SPIDER-MAN: ACROSS THE SPIDER-VERSE AS SPIDER-PUNK
Source: CinemaBlend via CBM