Sony Pictures Animation has cast Daniel Kaluuya as another Spidey in the highly anticipated sequel, Spider-Man: Across the Spider-Verse.
It is hard to imagine a "Most Anticipated Films of 2023" list without Spider-Man: Across the Spider-Verse on it. If you would have said that to someone back in January 2018, they probably wouldn't have believed you. While the teaser trailer looked gorgeous, no one thought that Spider-Man: Into the Spider-Verse would end up being one of the best-animated films of all time, let alone of the best films of the 2010s. Besides all that acclaim it went on to become a success at the box office and win an Oscar.
It comes as no surprise that Sony Pictures Animation quickly greenlit a sequel. But to a lot of fans' surprise, Sony announced late last year that they are actively working on not one, but two sequels simultaneously. They also released short two clips cut together as a first look at the highly anticipated film. While it was first announced as Spider-Man: Across the Spider-Verse: Part 1 and 2, Sony luckily changed their mind and revealed the new title of the third installment at this year's CinemaCon: Spider-Man: Beyond the Spider-Verse.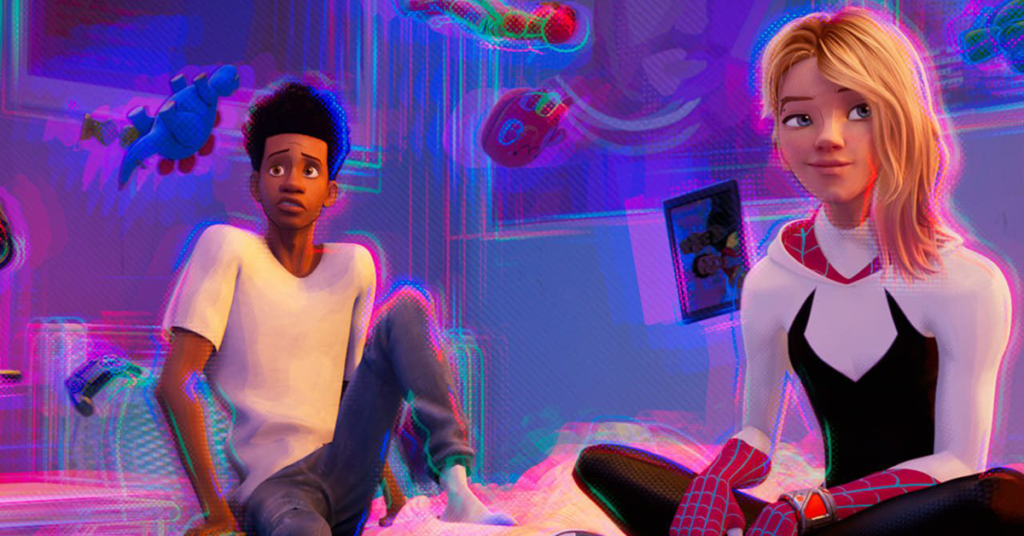 And then back in June, during the Annecy Animation Film Festival, we got some more info on the project as Sony revealed some of the film's cast and gave us our first look at the villain. Attendees also got to see some clips of the film.
RELATED: SPIDER-MAN: ACROSS THE SPIDER-VERSE TOY LEAK REVEAL 2 NEW AMAZING SPIDER-PEOPLE
Originally the film was supposed to play in theaters last month, but due to the pandemic, the release date has been shifted to next year. But with these release shifts, there always comes the danger of toys, that accidentally hit the shelves a bit too soon. Due to these leaks, we got confirmation, that the beloved character will appear in the sequel and now Sony Pictures Animation has found the actor to play Spider-Punk.
DANIEL KALUUYA IS SPIDER-PUNK IN SPIDER-MAN: ACROSS THE SPIDER-VERSE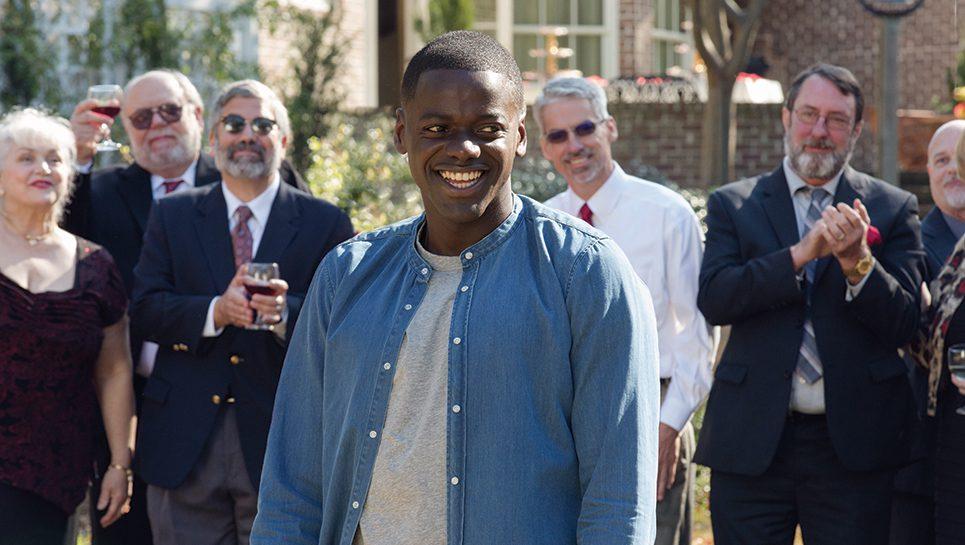 The Hollywood Reporter exclusively revealed that Academy Award Winner Daniel Kaluuya is going to voice the character. This marks the actor's first feature film voice-acting role. The outlet also added that Greta Lee will return for the sequel as Lyla. She appeared in the post-credit scene of Into the Spider-Verse alongside Oscar Isaac's Miguel O'Hara.
Daniel Kaluuya join the likes of Shameik Moore, Hailee Steinfeld, Jake Johnson, Oscar Isaac, Issa Rae, Brian Tyree Henry, Lauren Vélez, Shea Whigham, Jorma Taccone, Rachel Dratch, and Jason Schwartzman
RELATED: SPIDER-MAN: ACROSS THE SPIDER-VERSE UNVEILS NEW DETAILS INCLUDING A SPECTACULAR 1ST LOOK AT THE VILLAIN
Daniel Kaluuya started his Hollywood career with small supporting performances in Johnny English Reborn and Kick-Ass 2, but his breakout role was his Oscar-nominated turn in Jordan Peele's brilliant directorial debut Get Out. Since then, he starred in Steve McQueen's (12 Years a Slave) Widows, the Marvel Cinematic Universe film Black Panther and won an Oscar for his role as Fred Hampton in Judas and the Black Messiah. He was last seen in his second collaboration with Peele, the acclaimed box office success Nope.
In the comics, Hobart "Hobie" Brown lives as a homeless teenager in New York of Earth-138 and is known for using his electric guitar and web abilities to fight crime. This would mark the character's first movie appearance after being created back in 2015.
RELATED: NEW SPIDER-MAN: ACROSS THE SPIDER-VERSE TOY LEAK GIVES DETAILED LOOK AT 3 NEW SPIDEYS INCLUDING BEN REILLY, SPIDER-PUNK AND MORE
This is fantastic casting. Daniel Kaluuya is one of the best actors working right now and it's very exciting to see him join this universe and franchise. While it remains to be seen how big his part will be, it's exciting nonetheless. This film is bringing together a great ensemble.
Spider-Man: Across the Spider-Verse swings into theaters on June 2, 2023. What do you guys think? Do you like the casting of Daniel Kaluuya? Let's discuss everything in the comments down below and on our social media.
KEEP READING: NAMOR IS AS STRONG AS THE HULK UNDER THIS 1 CONDITION ACCORDING TO WAKANDA FOREVER DIRECTOR
Source: The Hollywood Reporter