Namor is the antagonist of Black Panther: Wakanda Forever. But will he ultimately become a villain, hero, or antihero in the MCU? 
Namor The Sub-Mariner is a classic Marvel character created by Bill Everett in 1939. He is an Atlantean-Human hybrid. He is also a mutant with ankle wings that allow him to fly. He also has other superpowers, including super strength and invulnerability. His powers increase and decrease depending on his proximity to water. 
Namor has been described as Marvel's First Mutant. While the nickname is catchy, and sure to stick as he enters the MCU as the oldest mutant on Earth-616, it's not totally accurate. He is one of Marvel's oldest characters, from a time before the company was even called Marvel Comics. His strength, wings and durability are unique among Atlanteans and Homo Sapiens, meaning that he is a mutant. 
RELATED: BLACK PANTHER: WAKANDA FOREVER REVIEW – A POWERFUL EMOTIONAL EPIC THAT REIGNITES CLASSIC MARVEL FIRE WITH A NEW FLAME
But the concept of Mutants as we understand them now didn't arrive until decades after Namor's creation. Stan Lee created Mutants with 1963's X-Men #1, and Namor was retconned to be a part of that group. Even in terms of Marvel Comics Continuity, Namor is not truly Marvel's first mutant. X-Men characters like Apocalypse, Selene and Wolverine are physically older than Namor. 
Is Namor Hero or a Villain in the MCU?
MARVEL'S FIRST MUTANT 
Namor's relationship with mutantkind has been a series of ups and downs. In fact, that's the way that most of his relationships tend to go. He has fought for the X-Men and served as a member at times, but his arrogance, instability, and immense pride have caused problems with Charles Xavier's heroes more than once. His primary alliance lies not with the X-Men or even mutantkind, but instead with Atlantis. 
He has attacked the surface world repeatedly in the name of Atlantis. The Sub-mariner is a more complex aquatic comic book character than his DC counterpart, Aquaman. While both characters fight to protect their kingdoms, Namor is far more brutal. He is the king of Atlantis in the Marvel comics universe, but not in the MCU. 
RELATED: NAMOR IS AS STRONG AS THE HULK UNDER THIS 1 CONDITION ACCORDING TO WAKANDA FOREVER DIRECTOR
Namor has the command and support of a powerful underwater nation, and many superpowers. But does the Sub-Mariner fight as a hero, villain, or antihero?
He has also been a member of the X-Men, Avengers, Defenders, and other superteams, lending credence to his status as a superhero. He even has a close relationship with Steve Rogers, having fought together in World War II against the Axis powers.
THE SUB-MARINER WORKED WITH THANOS ON THE CABAL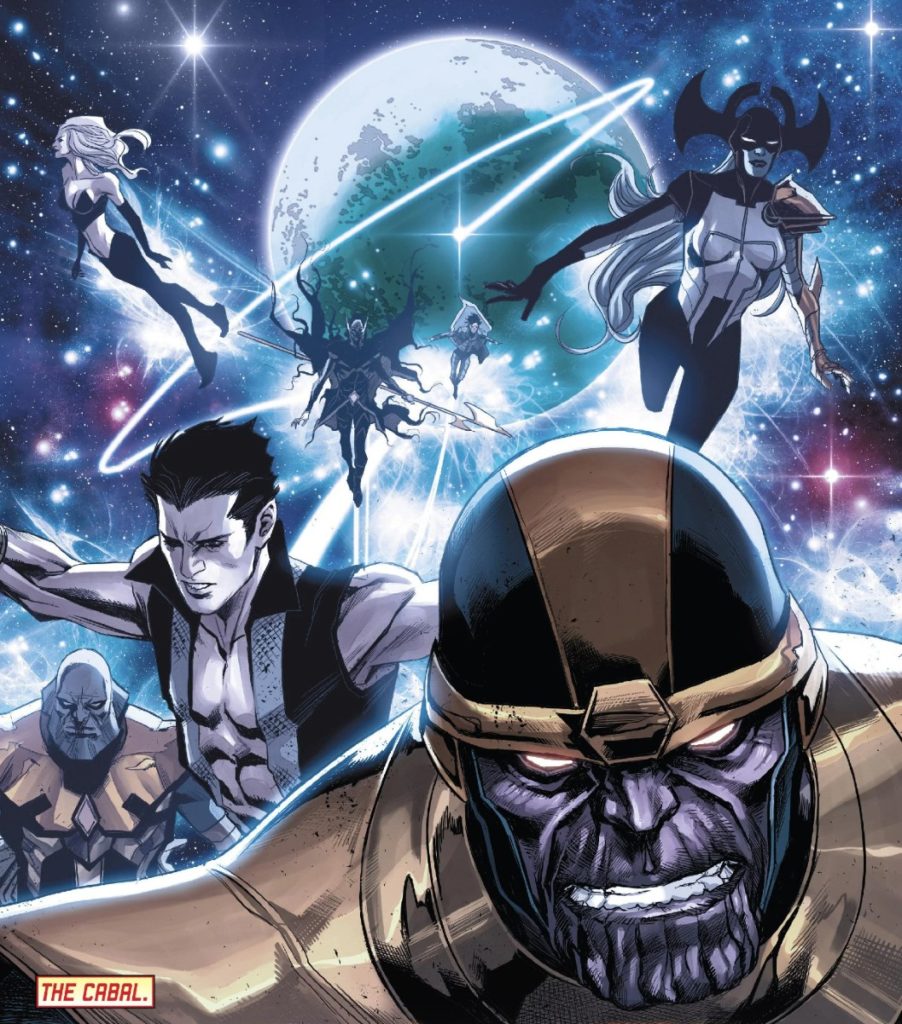 Despite that, In the name of his nation's prosperity, Namor has killed dozens. To make matters worse, he once helped form a superteam with Thanos, Maximus The Mad and other villains in order to protect their native earth. The Multiverse was collapsing due to incursions, and The Cabal's purpose was to destroy these worlds before they destroyed our reality. Namor, Doom and Thanos slaughtered countless people in this mad quest for multiversal survival.
Namor's need to protect his home is what drives him, more than anything else. Atlantis has been destroyed time and again. The underwater king is fighting to protect an environment and a people that the world ignores and abuses. In the case of the Cabal, he aligned himself with villains and killed many, but he was trying to protect his home planet.
RELATED: DANIEL KALUUYA JOINS THE AMAZING CAST OF SPIDER-MAN: ACROSS THE SPIDER-VERSE AS SPIDER-PUNK
Sometimes the devastation would come from within his underwater kingdom, but it was more often the fault of the surface dwellers. This has fostered resentment and hatred within the Marvel Comics' character, dark emotions that have been unleashed violently in the past. Namor is a killer, yes, but does that make him a villain? He is also a soldier commanding an army in a perpetual war for survival, at least in the comic books. 
TENOCH HUERTA PLAYS THE KING OF TALOKAN IN THE MCU
Namor makes his first MCU appearance in Black Panther: Wakanda Forever. Tenoch Huerta will play the character in his live-action debut. In the Marvel Cinematic Universe, Namor is the ruler of Talokan. Talokan is an underwater civilization that takes inspiration from South American mythology and Atlantis. Talokan has roots in Aztec belief, and it was described as a place of paradise in several ancient texts. 
RELATED: NEW BLACK PANTHER: WAKANDA FOREVER CLIP VIDEO SHOWS OFF MORE EPIC ACTION
In Black Panther: Wakanda Forever, Namor leads Talokan in a battle against Wakanda. Are his motivations just and righteous, or brash and arrogant? How far will he take the fight against Black Panther's people? Is Namor more like T'Challa or Killmonger as a ruler and a leader? 
Find out only in Black Panther: Wakanda Forever, exclusively in theaters on November 11, 2022. Do you think that Namor is a villain, hero, or antihero in the MCU? Let us know your thoughts in the comments below or on our social media! Thanks for watching!
KEEP READING: DOCTOR DOOM IS NOT IN WAKANDA FOREVER, BUT A NEW RUMOR CLAIMS HE WILL ARRIVE IN FANTASTIC 4