Disney is developing a live-action series based on the 1975 movie Escape To Witch Mountain, tentatively titled, Witch Mountain. 
In the ongoing streaming wars, every major studio is looking to find the next big thing and most of the time those projects are based on pre-existing IP. Just looking ahead Netflix has the live-action Avatar: The Last Airbender series coming, Amazon Prime Video is developing a big-budget series adaptation of the 2005 movie Mr. And Mrs. Smith, and HBO Max has major shows in the works like House of the Dragon, The Penguin, Dune: The Sisterhood and The Last of Us. 
RELATED: THE SANTA CLAUSE: TIM ALLEN WILL WEAR THE MAGICAL RED SUIT ONCE AGAIN IN THE DISNEY+ LIMITED SERIES
Disney+ wants to keep up with that and has a lot of IP to choose from. In the next few months, the streamer adds The Santa Clauses series based on the popular Christmas movie trilogy and a National Treasure series based on the beloved duology starring Nicolas Cage. A few days ago it was also revealed that the streamer is looking for writers to develop an Indiana Jones series.
IT'S TIME TO GET BACK TO WITCH MOUNTAIN
Now we at The Illuminerdi can exclusively reveal that Disney is developing another show based on existing IP and is looking at an exciting cast to join the project.
Disney+ is officially developing a Witch Mountain series based on the 1975 family film Escape To Witch Mountain. The film got one sequel in 1978 and a reboot starring Dwayne Johnson in 2009. The property is now getting the Disney+ treatment as a one-hour drama show. 
RELATED: OWEN WILSON'S MARVELOUS MOBIUS IS RUMORED TO APPEAR IN HIGHLY ANTICIPATED DEADPOOL 3
The Witch Mountain series will follow two teenagers who develop super powers but discover they are part of a town-wide conspiracy. 
Disney is currently in talks with Jurassic World's Bryce Dallas Howard for the role of Audrey a loving single parent of the series' protagonist. Her role was described to us as a warm mama bear type. 
Howard is best known for her role as Claire Dearing in the Jurassic World trilogy, but has also proven herself as a very talented director with her work on the beloved Star Wars shows The Mandalorian and The Book of Boba Fett.
RELATED: THE MANDALORIAN SEASON 3 IS BRINGING BACK A RELIABLE VETERAN STAR WARS DIRECTOR
Disney is also looking at Connie Britton who would be playing Dr. Louise Schoolcraft, an intelligent and dynamic woman who we'll first meet when we first make contact with an alien artifact after a crash landing on an island. She wants to secure the advantages of this technology for humankind regardless of the collateral.
Britton is coming hot off her fifth Emmy nomination for the highly acclaimed HBO series The White Lotus. She is also known for her work on American Horror Story and Nashville.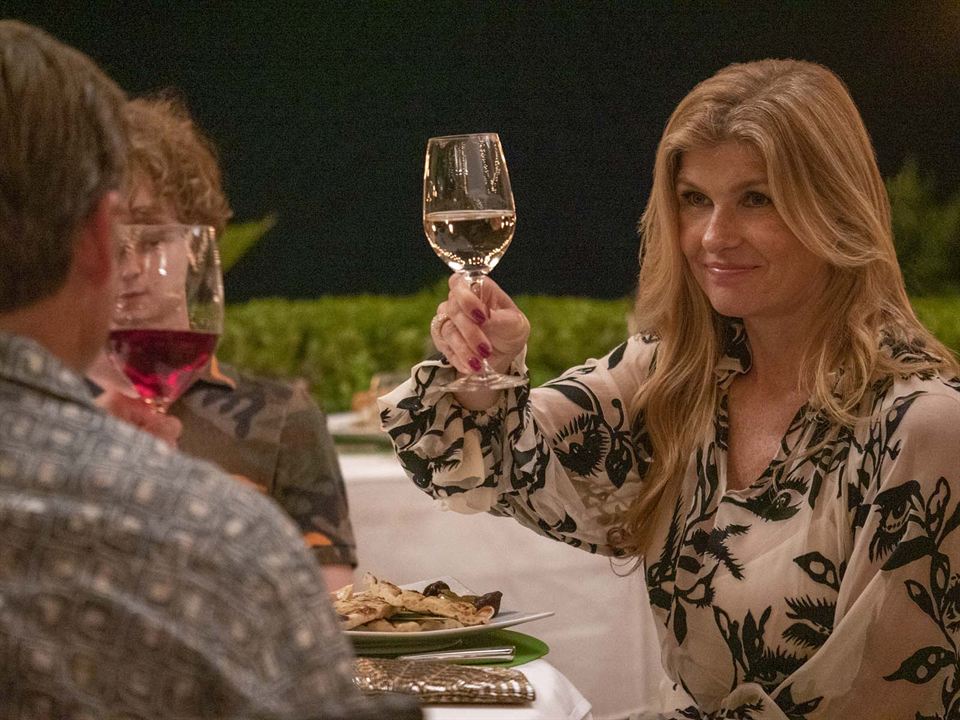 Witch Mountain is still actively casting the leading role of Tia. Disney is looking for actresses of any ethnicity aged 18 or older to play 16 years old. Tia is an honest, sporty, and well-dressed girl who is regarded as perfect, however sees herself as far from that. Tia is afraid that her late father's schizophrenia has been passed on to her. While her mother Audrey assures her everything is okay, she finds another person to care for: rebel Ben Stewart, who might also be hiding his demons and superpowers. Together they'll have to find out what is going on at Witch Mountain. 
For the role of Ben, the studio is looking for an actor of any ethnicity aged 18 or older to play a 16-year-old. Ben is sharp and has a street edge. He comes from a troubled family and earns money by writing papers for other classmates. However the teenager has made a shocking discovery about himself: he can force others nearby to move at his will. And something strange is drawing him to this girl named Tia Collins… 
RELATED: AGATHA: COVEN OF CHAOS: AUBREY PLAZA CAST IN MYSTERY ROLE AND NEW SHOOTING DETAILS: EXCLUSIVE
We can also reveal that the series is being penned by two writers who have already worked together before. Terry Matalas and Travis Fickett both worked on Star Trek: Picard and the 12 Monkeys TV show. At least one episode will be directed by Augustine Frizzell. She directed the pilot of the hit HBO show Euphoria and the Netflix film The Last Letter from Your Lover.

Witch Mountain is slated to start production by the end of this year in Toronto. What do you all think? Are you excited about this upcoming show? Have you seen the film? Do you think Bryce Dallas Howard and Connie Britton would be good additions to Witch Mountain if they can close their deals? Let's discuss everything over on our social media. 
KEEP READING: AGATHA: COVEN OF CHAOS: DIRECTORS AND EPISODE COUNT REVEALED: EXCLUSIVE