During their virtual press conference, the Disenchanted crew (Amy Adams, Patrick Dempsey, Idina Menzel, Maya Rudolph, Gabriella Baldacchino, Yvette Nicole Brown, Jayma Mays, Oscar Nunez, Adam Shankman, Alan Menken, Barry Josephson) provided interesting accounts behind the production of the film.
In 2007, Disney released Enchanted, a homage and parody of the company's princess films. It focused on Giselle, an archetypal Disney Princess who finds herself in New York. The film made use of traditional animation, computer animation, and live action, all of which referenced Disney's past works in some form. Enchanted was a huge success, earning $340.5 million at the box office against a budget of $85 million, numerous award nominations (winning three Saturn Awards), and critical acclaim.
Disenchanted: A New Chapter After Happily Ever After
Ten years after her marriage to Robert Phillips and living happily ever after, Giselle becomes dissatisfied with city life in New York. She and her family move to a new home in the suburb of Monroeville, where it is overseen by Malvina Monroe. When Giselle is gifted a magical wishing wand from her homeworld of Andalasia, she wishes for a fairy tale life. However, she gets more than what she bargained for and must undo the wish before midnight to save everyone.
RELATED: WATCH THE DIARY OF A WIMPY KID: RODRICK RULES OFFICIAL TRAILER COMING TO DISNEY+
Disney had been interested in making a sequel for Enchanted since 2010. Although initially scheduled for a 2011 release, it was not greenlit until sometime in 2020. Adam Shankman, who was the third director assigned to work on Enchanted before Kevin Lima, discussed story ideas with the President of Disney, Sean Bailey; Giselle's new role as a stepmother provided the impetus for developing the sequel's story and bringing the production to reality. It was the ideal continuation of Giselle's story while still retaining her core character, employing creative uses of various tropes found in many of Disney's fairy tale adaptations.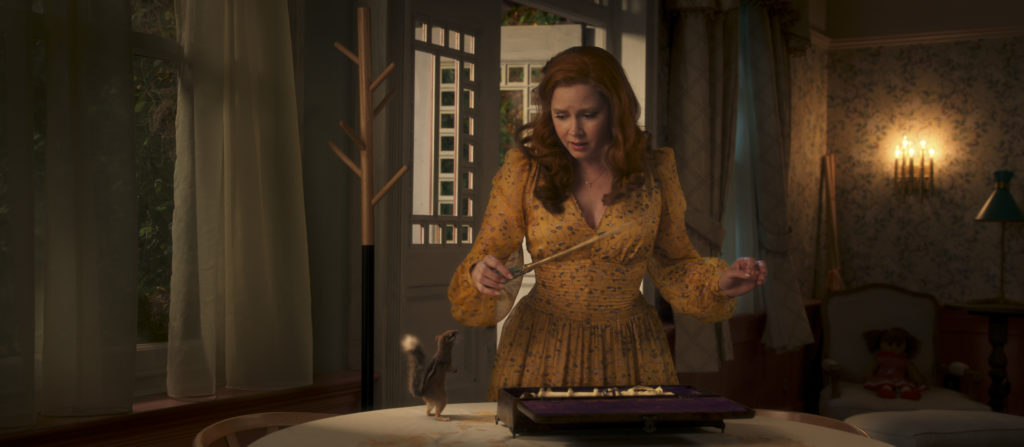 Alan Menken and Stephen Schwartz, who wrote songs for Enchanted, returned to write new songs for Disenchanted. Both composers took the story and characters into careful consideration when creating music for both films. For instance, Giselle's leitmotif gradually develops with her as she becomes more accustomed to New York; with the new story, she longs for a return to fairy tale life after learning that life goes on long after "happily ever after". Menken and Schwartz also made sure to give Idina Menzel musical numbers after her songs were cut from the first film; at least one of her songs is a homage to "Defying Gravity" from Wicked, which Menzel and Schwartz both worked on.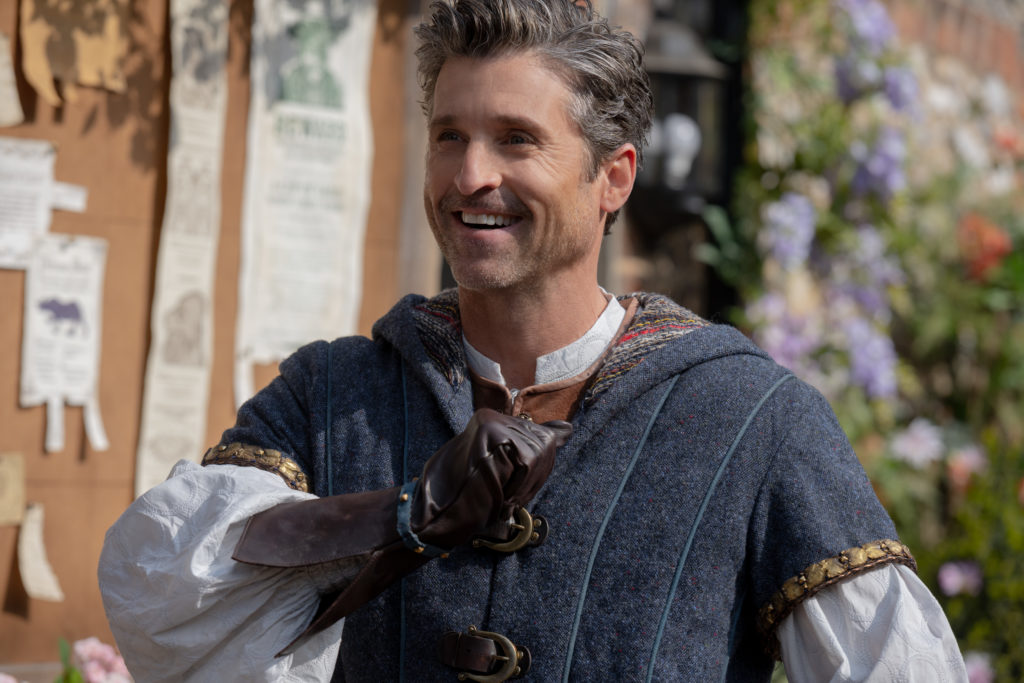 Of the returning cast, Amy Adams, Patrick Dempsey, Idina Menzel, and James Marsden reprise their roles (Giselle, Robert, Nancy, and Edward respectively). New cast members include Maya Rudolph, Yvette Nicole Brown, Jayma Mays, Oscar Nunez, Gabriella Baldacchino, and Griffin Newman. Baldacchino replaces Rachel Covey as Morgan, and Newman replaces both Jeff Bennett and Kevin Lima as Pip. Everyone in the cast was eager to join or return to the world of Enchanted, and they had the time of their lives putting the sequel together.
RELATED: MARGOT ROBBIE'S PIRATES OF THE CARIBBEAN REBOOT SUNK AT DISNEY
The returning actors evaluated their characters' development in the first film when determining how they will fare this time. At the end of Enchanted, Giselle stayed in New York to live with Robert while Nancy moved to Andalasia to be with Edward. After a decade passed, they would have experienced significant changes (Giselle's grounded optimism, Nancy's acclimation to Andalasia, Robert's balance of work and family, etc.).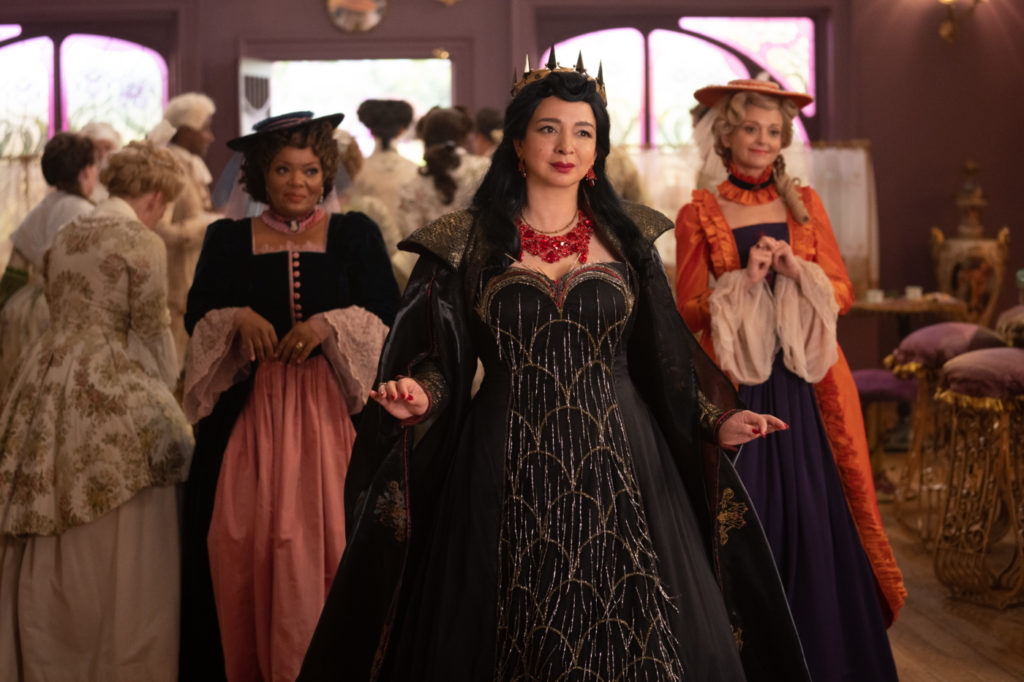 As for the newcomers, Baldacchino, Mays, and Brown were ecstatic to join the production, having greatly enjoyed the first film. For Brown, she expressed elation at playing a role in the sequel after seeing her friend Marilyn Sue play the bus driver. The entire crew also helped lift Brown's spirit when her mother died during production.
RELATED: HOCUS POCUS 2 REVIEW:  SILLY SEQUEL LACKS THE HORROR OF ITS PREDECESSOR, BUT SHOULD ENTERTAIN FANS
While fellow newcomer Rudolph had singing parts in other productions, Disenchanted was a different experience. For her, having the opportunity to be involved in a musical number by Menken and Schwartz was a lifelong wish fulfillment. The same goes for Baldacchino, who grew up enjoying musical theater and had the thrill of learning about production from Josephson. Although Nunez had smaller roles compared to the others, he was thrilled to share scenes with Adams and Rudolph, though he held back to avoid upstaging the main stars. The new actors altogether see Disenchanted as a dream come true.
Disenchanted will be released on November 18, 2022, exclusively on Disney+. Are you looking forward to seeing Disenchanted? Do you have a favorite musical? Let us know over on social media!
KEEP READING: DISENCHANTED CREW TEASES POSSIBLE ENCHANTING SPIN-OFF