The Penguin is a TV series spinoff of The Batman created for HBO Max. The Illuminerdi has learned exclusive information about Penguin's story which we can now share. 
Oswald Cobblepot is a criminal mastermind and a notorious villain in Gotham City. Colin Farrell plays Oz, otherwise known as The Penguin in The Batman. He is set to star in The Penguin, an 8-episode series that serves as the first spinoff in this new interconnected, live-action universe. His primary objective in regards to his criminal mastermind is taking over the business available now that Don Carmine Falcone is dead.
Don Falcone was murdered by The Riddler during the events of The Batman, and he was the king of Gotham's underworld. Penguin will surely seek to seize this unique opportunity, but he faces some challenging troubles along the way. 
THE PENGUIN: AN UNEXPECTEDLY TRAGIC STORY ABOUT DEMENTIA
The Illuminerdi has learned from our sources that HBO Max is looking to cast Oswald Cobblepot's mother. Francis Cobblepot, mother of the Penguin, will play an important role in the upcoming HBO Max series. Francis has an intense bond with her son, and she loves him dearly. She tries to control her son, but she begins to lose control over her own life due to a tragic condition. 
Francis Cobblepot is in the early stages of Dementia with Lewy Bodies. The Lewy Body Dementia Association explains the condition and accepts donations to research and fight for those with the condition. 
 "Lewy body dementia (LBD) is a brain disease characterized by a spectrum of symptoms involving disturbances of movement, cognition, behavior, sleep and autonomic function…The most common features of DLB are progressive cognitive impairment leading eventually to full-blown dementia, parkinsonian motor symptoms (tremor, slowed mobility, stiffness of muscles, stooped posture, shuffling gait), visual hallucinations, and fluctuations in levels of alertness and cognitive acuity. Other symptoms include acting out dreams (REM sleep behavior disorder) and disturbances of autonomic function (low blood pressure, constipation and urinary frequency). Severe sensitivity or over-reaction to antipsychotic drugs (aka neuroleptics) are also common."
Oswald Cobblepot is a villain and a criminal, but he is also a son with a sick mother. This is The Penguin's TV show, and as he is the titular character, it makes sense that the creative team would want to create a sympathetic lead. Oswald's relationship with his ailing mother is sure to be one of the most emotionally riveting and potentially distressing elements of The Penguin.
THE PENGUIN: WILL WE COME TO ROOT FOR OSWALD COBBLEPOT?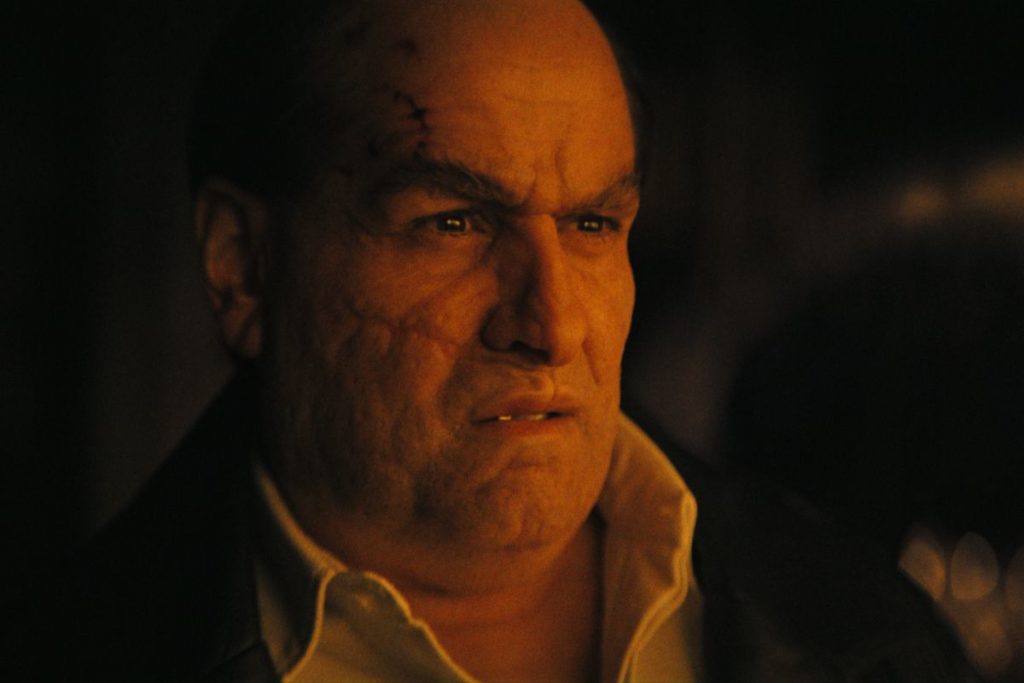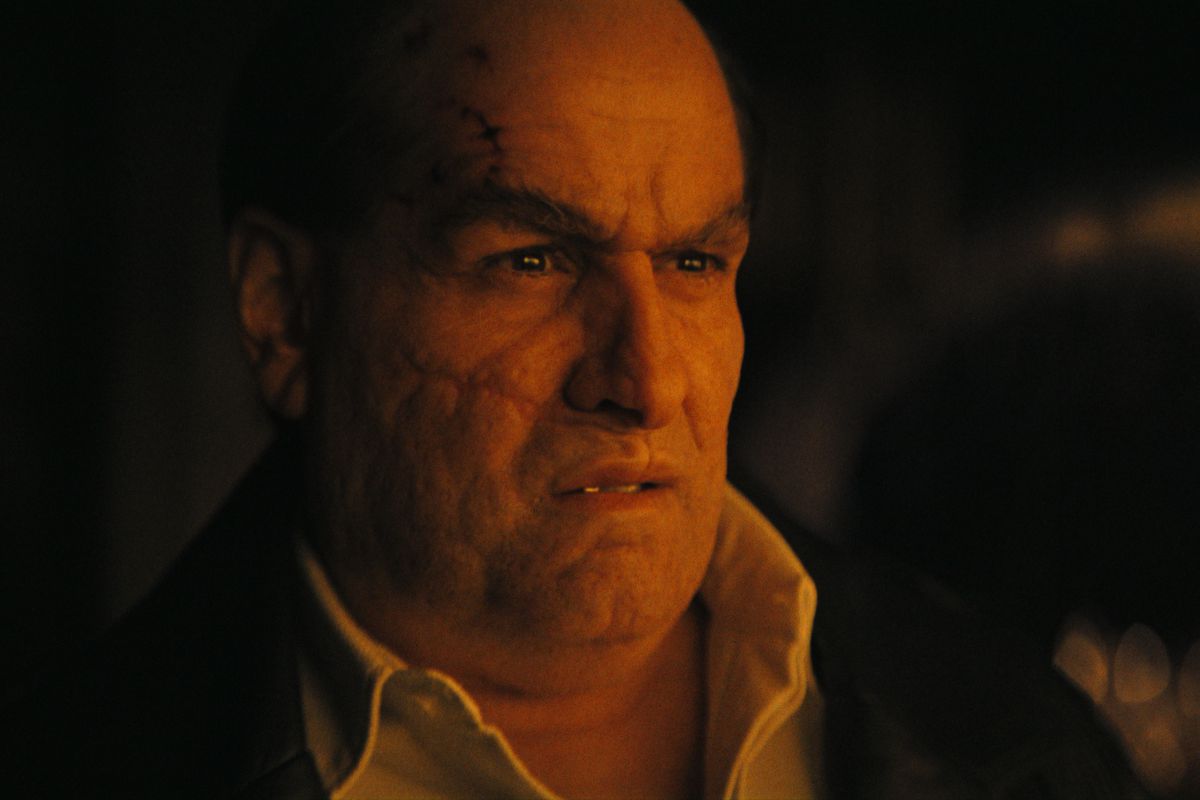 Oswald won't be without allies in this extremely challenging time, though it seems unlikely that he would come forward to his thugs with an expression of emotional vulnerability. HBO Max is looking to cast Mike Stone for The Penguin. Mike Stone is a deep cut from the DC Comics canon, appearing in only one comic book.
Mike Stone is the main character and narrator of Arkham Manor: Endgame. That comic book is a one-shot where Mike tells his tale of surviving the Joker's assault on Arkham Asylum, which was temporarily working out of Wayne Manor. We learn that he used to work as muscle for The Penguin, and that he's bold enough to swing on the Crown Prince of Crime.
READ MORE: DISNEY DEVELOPING AN ESCAPE TO WITCH MOUNTAIN DISNEY+ SERIES; IN TALKS WITH BRYCE DALLAS HOWARD FOR KEY ROLE: EXCLUSIVE
In Arkham Manor: Endgame, Stone was a reformed man, working as security for Arkham. If Mike Stone in live-action resembles his comic book counterpart, he could be a valuable asset in The Penguin's quest for domination. Whether he works as muscle for Penguin, security for Arkham, or in another capacity is unclear. 
THE PENGUIN: THE WORLD OF OZ IS EXPANDING
The Illuminerdi can also share that HBO Max is looking to cast Victor Aguilar, a Latinx teen as a series regular. Victor has gone through a lot in his relatively short life, but his determination to not only survive but to thrive has taken him a long way. He is reserved and keeps to himself initially, but grows into a more swanky and self-assured individual throughout the show.
Victor Aguilar appears to be an original character created for The Penguin. It is unclear if his allegiance lies with the Cobblepots, the Falcones, or another group entirely. Considering his leading role, he is sure to factor into the story in a major way, but those details remain shrouded in mystery for now.
RELATED: SUPERMAN RETURNS! BLACK ADAM'S FIGHT WITH SUPERMAN SHOULD ADAPT THIS DC EPIC
The Penguin may turn out to be a shockingly personal and intimate tale of loss amidst a power struggle. The tone and feel of the new DC TV series will become clearer over time, but parental loss appears to be a central theme. Sofia Falcone is reeling from the death of her father, and Oswald is struggling with his mother's dementia as the two fight for control of Gotham City.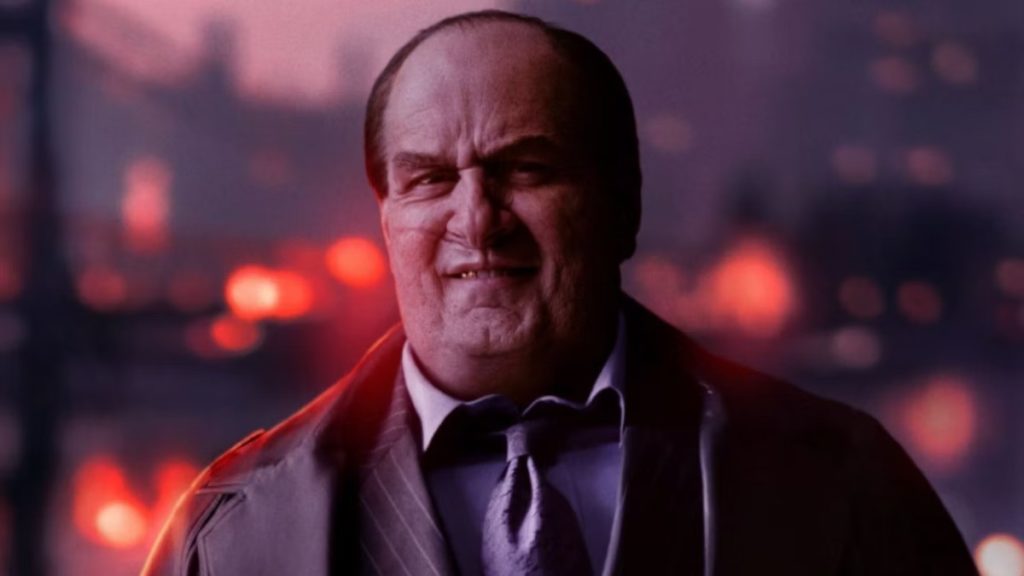 What do you think about this sad, dark storyline for The Penguin? Let us know your thoughts in the comments below or on our social media! 
KEEP READING: DC STUDIOS: 7 CANCELED DC MOVIES THAT JAMES GUNN & PETER SAFRAN SHOULD REVIVE