Ever since James Gunn and Peter Safran were installed as co-heads of the newly-created DC Studios, they have been hard at work mapping out a roadmap for the future of the brand. The news was announced on Oct. 25, and their term officially began on Nov. 1 — a month later, the two just returned to Los Angeles from a creative retreat in Aspen, Colorado, and will be meeting with Warner Bros. Discovery CEO David Zaslav next week to pitch their idea for an interconnected storyline à la Marvel Studios. But word has got out there about the first victim of the new regime.
Wonder Woman 3 has been axed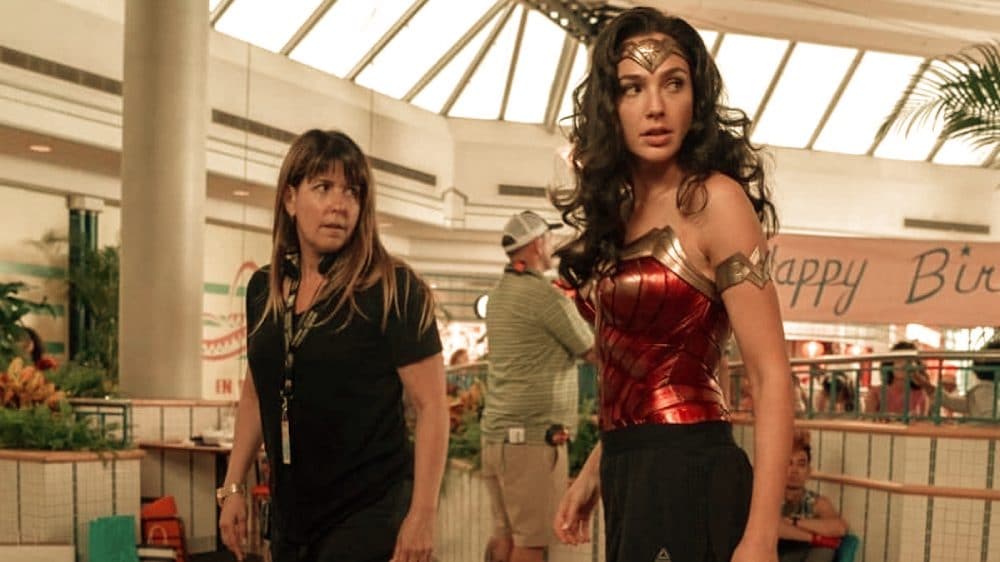 According to a bombshell story from The Hollywood Reporter, Patty Jenkins has already been informed that her upcoming Wonder Woman 3, which just sent in a treatment to the studio (co-written by Jenkins and Geoff Johns), will not be moving forward. The reason will not be financial, even if the project was going to be a costly one for WBD (Jenkins was set to receive a $12 million payday, and lead actress/producer Gal Gadot was going to make $20 million), but rather that it does not fit the vision Gunn and Safran have for the future of the DC brand.
RELATED: DC Universe Has 10 Year Plan For Live-Action According To Warner Bros. Discovery CEO David Zaslav – Here Are The Possible Ramifications
It is a ruthless and unmerciful approach, but one that more projects in early development should expect. Gadot made an enigmatic social media post earlier this week, thanking the fans for their support and concluding by saying "Can't wait to share her next chapter with you." The actress clearly knew something the rest of the public didn't, and we may have found out why. It's unclear, however, if Gunn and Safran will be using her iteration of Wonder Woman moving forward or if they will completely recast the character (if she's even part of their plan, which we don't know yet).
For now, the only projects set in stone are the ones with a 2023 release — Shazam! Fury of the Gods coming out on March 17; The Flash, out on June 16; and Aquaman and the Lost Kingdom, out in theaters on Dec. 25. According to TheWrap's Umberto González, Gadot filmed cameos for a couple of upcoming DC projects before her third solo film.
RELATED: Warner Bros. To Make New Harry Potter and DC Animated Content for Prime Video
THR's story seems to suggest that one of them will be The Flash, something that would make sense because of the nature of the project (it will also bring back Ben Affleck's Batman, among other cameos — read on), and The Illuminerdi exclusively reported last December that the character would be appearing in the Shazam sequel, out next March. Moreover, comments by Rachel Zegler earlier this year seem to confirm our report.
However, with the ever-changing plans inside the WBD headquarters, the studio could end up asking filmmakers to cut her scenes. She wouldn't be the first character to have a cameo edited out next year.
Henry Cavill's Superman future is uncertain in the new DC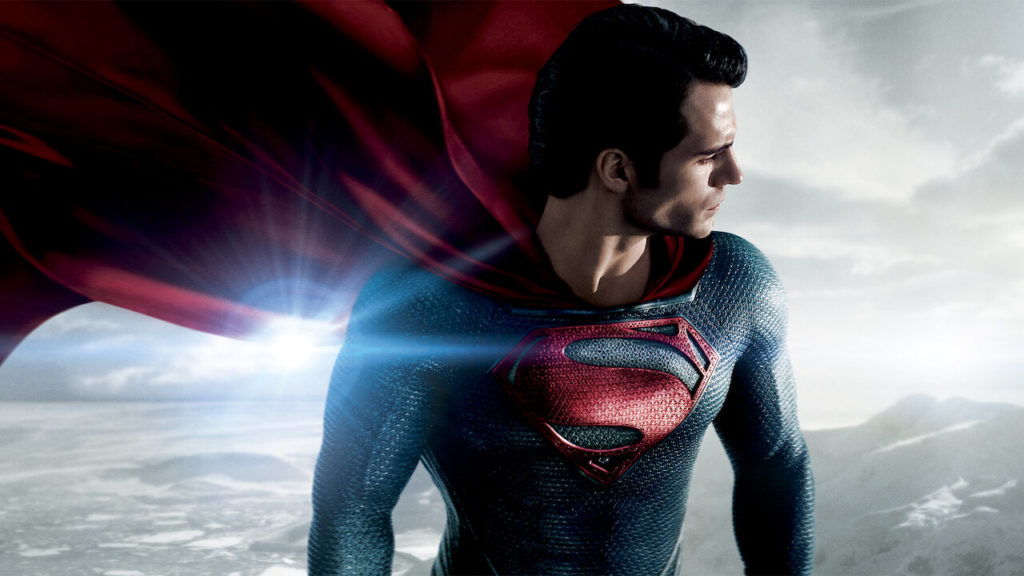 After five years, Henry Cavill finally put on the cape again this summer to play Superman in a post-credits scene that made the theatrical cut of Black Adam. Audiences around the world were immediately excited when John Williams' theme played as he entered the frame, and social media broke the Monday after when he confirmed on Instagram that he was officially back.
RELATED: Rumor/Theory: Henry Cavill in Talks to Play Reed Richards in New Fantastic 4, Auditioned with PC Building Video
Reports came out around that time that Warners had began searching for writers to develop a Man of Steel sequel, with Cavill involved in the process, to the point that he parted ways with his hit Netflix series The Witcher (the upcoming third season will still feature him as Geralt, but Luke Hemsworth will take on the mantle in season 4 and onwards). Moreover, according to THR, The Flash's Andy Muschietti had offered himself as director for the project, which would feature a smiley and hopeful Superman.
However, another blockbuster story by TheWrap published in late November said that Cavill does not have a formal deal with Warner Bros. to return for the sequel. On paper, this makes sense given that the studio was waiting for Safran and Gunn to finalize their plans for the DCU beyond 2023, which may or may not include a Superman movie starring Henry Cavill. Giving Cavill a check for a movie that may never get made would not make sense for the cost-cutting David Zaslav, who had made much harder calls earlier this year to save expenses.
Then why did Henry Cavill announce he was back?
That is, quite literally, the billion-dollar question. The Hollywood Reporter did not weigh in on Cavill's deal with DC/WBD, but they did say that the actor had filmed another cameo in September for The Flash, probably around the time that he shot the scene for Black Adam. When he posted the story on social media, he had filmed two new scenes as Superman and was in the studio's good graces — signed deal or not, he had reason to celebrate. Though that may not last long.
Studio executives are apparently discussing whether or not his cameo in Andy Muschietti's film should be cut, as it may promise something that they will not deliver upon.
What about Aquaman 2 and Ben Affleck's Batman?
Two very interesting questions that may not be uncorrelated. Let's start from the beginning. We've known for a couple of years that Ben Affleck will be returning in a major capacity for The Flash, which will also include Michael Keaton from Tim Burton's Batman movies. From the little we understand about the script for The Flash, it seems clear that he is an essential part of the movie and cannot be cut out without reshaping it entirely. He was even a key player in finalizing the script back in the summer of 2020.
RELATED:  Aquaman 2: Ben Affleck Confirmed For Return In Huge DC Sequel
Earlier this year, Jason Momoa himself announced that Affleck was filming a scene for the upcoming Aquaman and the Lost Kingdom. The film was originally going to come out after The Flash and would have included a post-credits scene featuring Michael Keaton, who was to be the de-facto Batman in the DC Universe going forward. Test screening reactions for an early cut of the film were confused about Keaton's involvement in this storyline and the studio decided to swap him for Affleck. Momoa even repeated in late August that he's a part of the film. Or is he?
The movie test-screened again this week, and according to social media leaks, the cut that was shown to audiences did not include Affleck as Bruce Wayne/Batman. This may be because the studio isn't ready to have that scene spoiled yet (a move they used for test screenings of The Batman, which did not feature the scene with Barry Keoghan as the Joker until very close to release), or because perhaps WBD has decided to not include it for the same reason they are unsure about having Cavill in The Flash.
(As a sidenote on Aquaman and the Lost Kingdom, apparently Amber Heard's screentime has not been trimmed down following her losing a defamation case against Johnny Depp.)
The movie will feature the return of Momoa as Arthur Curry/Aquaman. The actor's DC future is also quite interesting. He is also supposed to have a cameo in The Flash, according to The Hollywood Reporter, though, once again, that may not happen after all. In fact, according to THR, Lost Kingdom could be the last time he's underwater, but not the last time he's working for DC. The story gives more weight to the speculation that he may be recast as Lobo, a classic Superman villain whose screen debut was teased by Gunn shortly after getting the job.
Momoa is a self-professed fan of the DC character, and hinted in a recent interview he may be in the know of Gunn's plans regarding the character.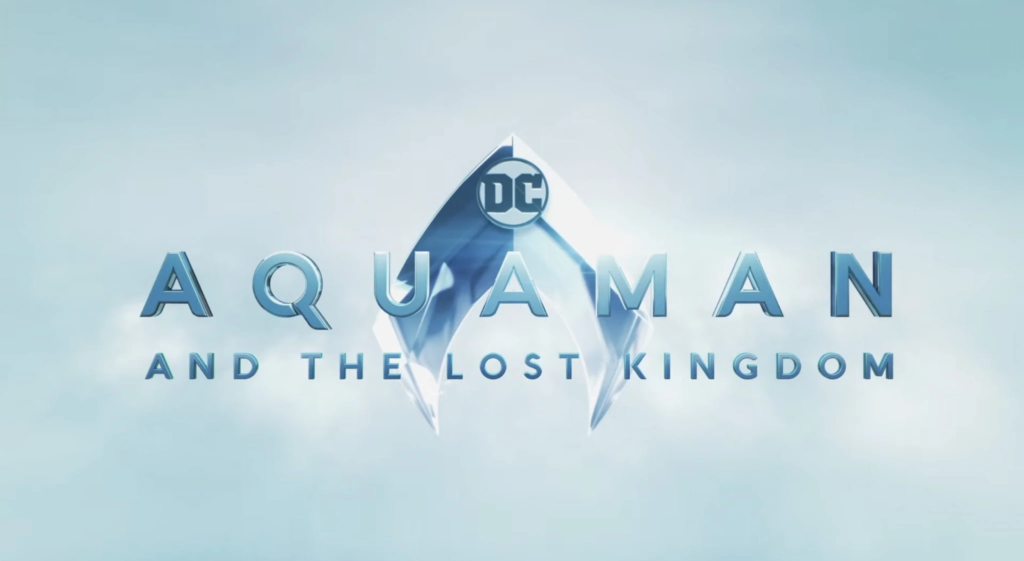 When will the new DC plan be announced?
It's hard to say at the moment, since the studio chief will still learn about it next week. After that, there will probably be a few more months of planning, booking and signing talent, and more planning. TheWrap's story mentioned that they could be prepared to announce it in two months, but if they are not rushing things, we will probably have to wait until San Diego Comic-Con next July.
Whatever the final plan may be, we surely are in for a few more months of convoluted announcements and heartbreaking news, as Gunn and Safran start to get rid of things that were in place at DC before they got the job.
What do you think about all of this DC turmoil? Are you still looking forward to their vision? Were you excited about Wonder Woman 3? Let us know in the comments and on our social media!
SOURCE: The Hollywood Reporter
KEEP READING: The Penguin: The Batman Spin-Off Casting Treacherous Mob Boss Salvatore Maroni & More: Exclusive