This Valentine's Day, instead of going out and spending jacked-up prices preying corporate fueled holiday, stay home and HBO Max and climax.
Looking for a romantic way to spend your Valentine's Day? Why not HBOMax and climax with your significant other(s)? HBO Max has a plethora of love and romance stories for you and your paramour(s) to enjoy in the comfort, convenience, and cost-effectiveness of your home. No need to get up, go out, or clean up. Just kick back, relax, order some takeout, and sit together under the coziest blanket and just be… in front of your television watching the incredible Valentine's Day options HBOMax has to offer. To make things easy, HBO Max has a "Share the Love" page to make the program easily accessible.
To make things even easier, here are my nine love and romance selections currently streaming on HBO Max.
Top 9 Love and Romance Programs to HBO Max and Climax With
Harley Quinn: A Very Problematic Valentine's Day Special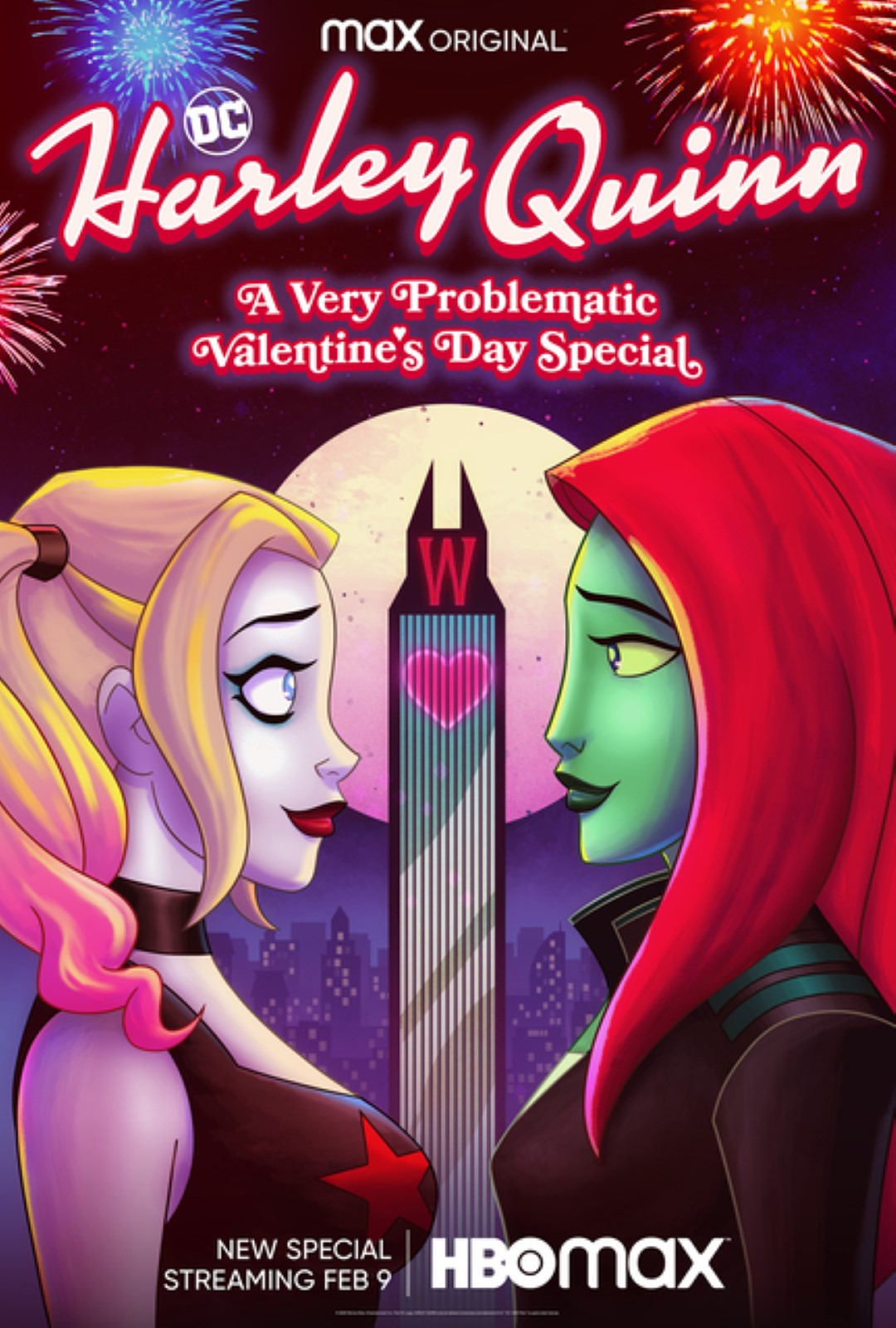 Harley Quinn and Poison Ivy share their first Valentine's Day as a couple. We also get the stories of numerous other famous DC power couples intermittently throughout. There's also some self-love, primal lust, and Bane having his way with a building. It is over-the-top romantic madness you can't help but love and definitely a spicy program that can add some new vibes for you to ride.
Watch Harley Quinn: A Very Problematic Valentine's Day Special
Valentine's Day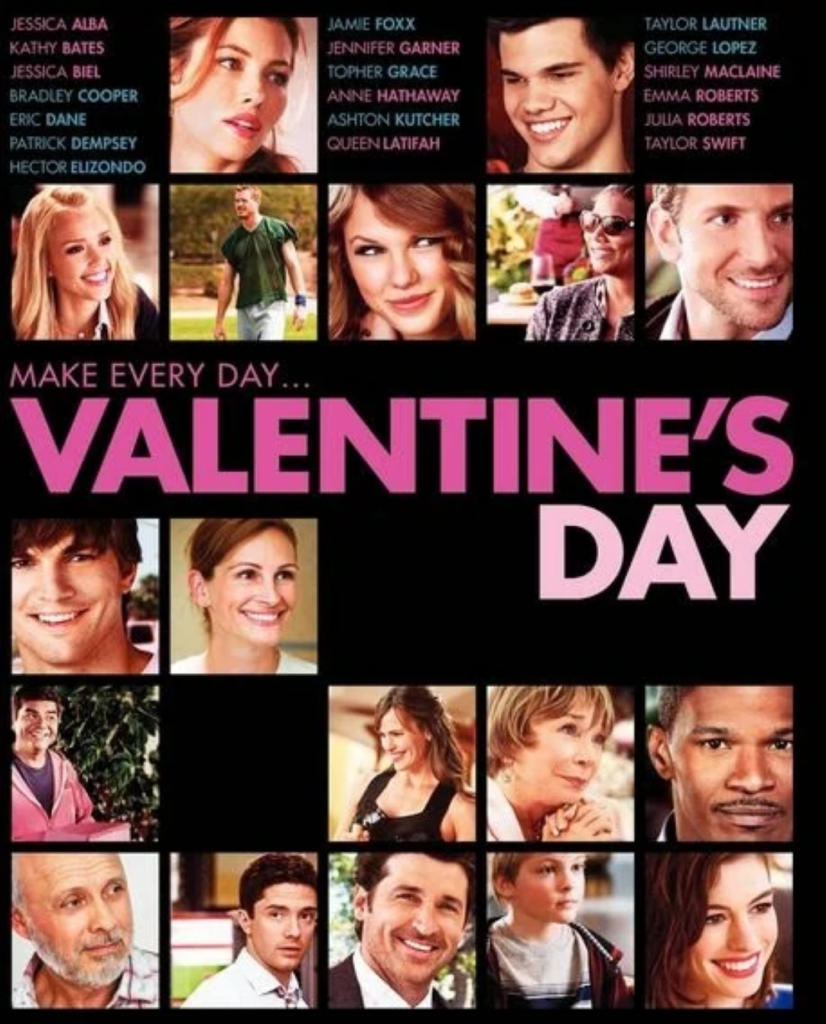 This one is kind of a necessary pick. It's called Valentine's Day it is obviously meant to be watched today. It also features an ensemble cast as well as the infamous Taylor and Taylor relationship. It's the perfect amount of cliche and tropes that make it work regardless of its obvious lackluster.
Why Did I Get Married?
Couples need couple friends. What they don't need is to question each other's relationships when they all got their own issues to deal with. Luckily, this movie doesn't give us what we need and gives us what we want in this hilarious, yet very poignant, film about four couples who are very close, Maybe even too close.
RELATED: Dune: The Sisterhood: Vikings Legend Travis Fimmel In Talks To Join New HBO Max Spin-Off: Exclusive
Crazy Stupid Love
Love throughout the different stages of life. This film shows how hard love is even when the rest of your life is going pretty well. Imagine having no financial issues so now your only real problem is showing how much you love your partner and also being open to being loved. That, and an incredible all-star cast that includes Steve Carell, Emma Stone, Kevin Bacon, and Ryan Gosling to name a few. Plus, Ryan Gosling does the Dirty Dancing lift with Emma Stone.
(500) Days of Summer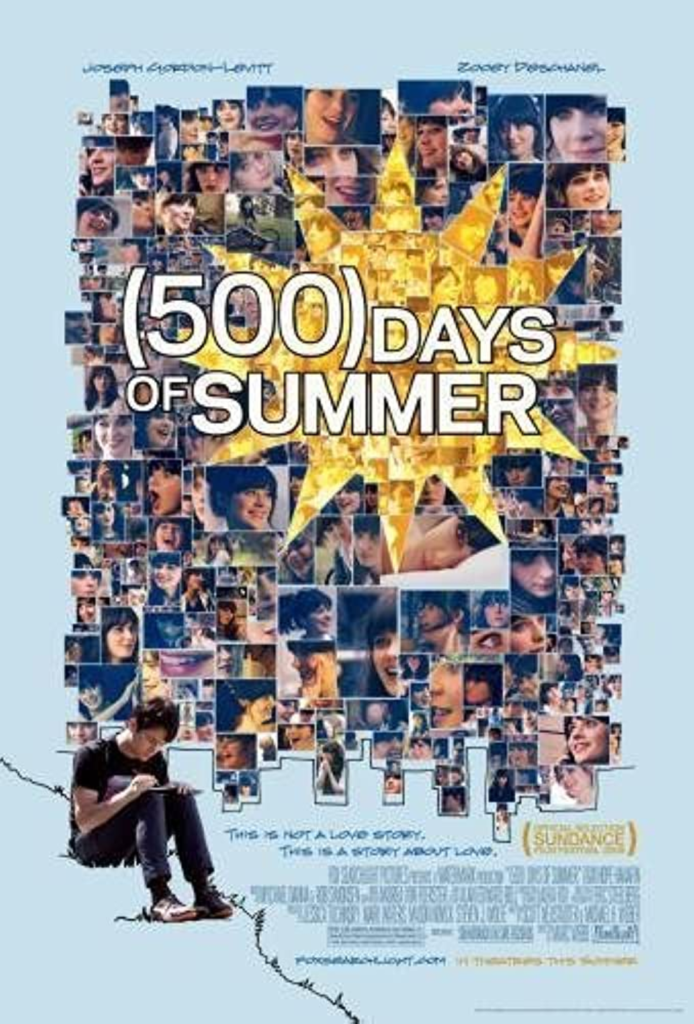 This one is great because it shows how men can suck yet somehow make ourselves the victim of our own actions. This film was eye-opening for me and helped me develop into a more well-rounded and mature person. The film also shows, love can sometimes be like seasons. Not all love is meant to last, and we need to be able to move on.
Crazy Rich Asians
It is always going to be a stressful event to meet the family of your significant other. But that pain is hilarious for those outside of the situation. This rom-com beautifully lets you laugh at Rachel Chu's pain as she is tasked with proving herself to her possible future mother-in-law. It's a great tale of family, identity, and extravagance. Major bonus, Michelle Yeoh is in the film, and it is also the film the inspired Ke Huy Quan to return to acting.
RELATED: 4 Crunchyroll Anime Movies to Celebrate Love and Romance this Valentine's Day
Love Don't Cost a Thing
I love Christina Millan. And It's funny to think there was a time Nick Cannon did not have kids. Also, the weirdly mixed message of saying you should, or maybe you shouldn't, change yourself for the one you love. Because while it may end with the "be your true self" message, the inciting incident happens by the protagonist not being his true self. Also, the makeover montage is amazing.
Bringing Down the House
Steve Martin, Queen Latifah, and Eugene Levy lightheartedly deal with cultural differences. Plus the great response to a child reading a dirty magazine asking "What's a rack?" – "A country!" Steve Martin. That's all you need to know this is a great time.
Friends With Benefits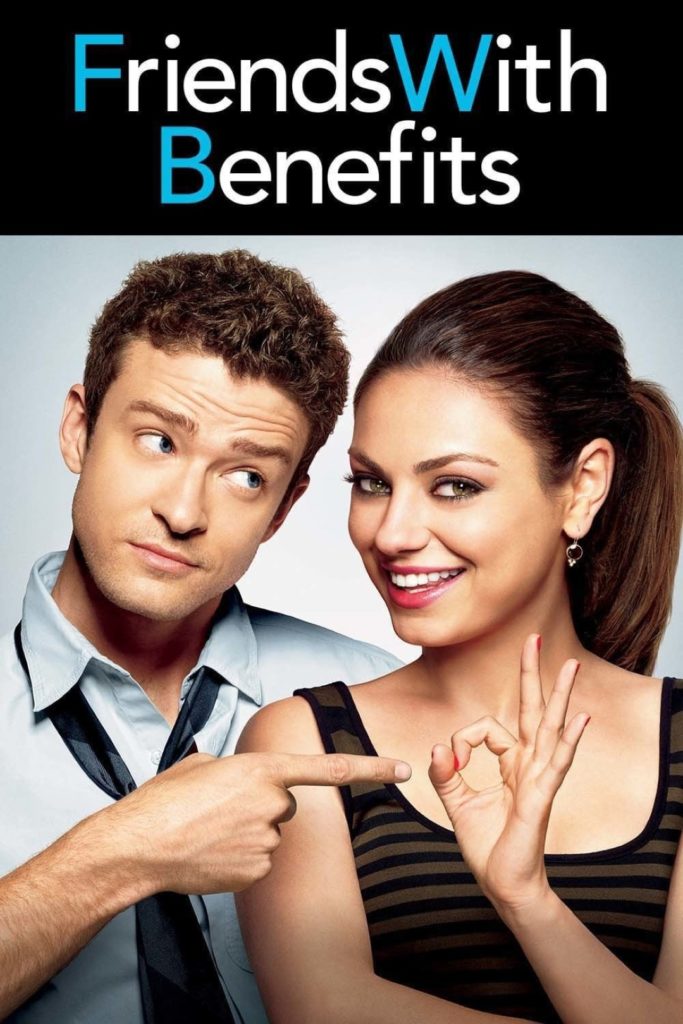 The ideal situation that ends gloriously or in absolute hellfire. Always fun to watch the best worst idea in history play out.
RELATED: The 6 Crunchyroll Anime to Make you Love Love this Valentine's Day
All of these and more are now streaming on HBO Max and are lovingly curated and easily accessible in the "Share the Love" section that appears as soon as you open the HBO Max app or access your account on the HBO Max site.
What do you think of our Top 9 Romance and Love Movies on HBO Max? Are there any you disagree with? Which movies would you have picked instead? Let us know that and your favorite romance and love movies on social media!
KEEP READING: Ant-Man and the Wasp: Quantumania Review – Marvel Begins A New Dynasty