Violent Night writers Josh Miller and Patrick Casey share their secrets from being a fan to creating.
For those of you who do not know, Violent Night is the greatest Christmas movie of all time. This will remain true until a new film somehow usurps it. If you have not seen it yet, or want it readily accessible, it is available now on Blu-Ray, DVD, and digital on demand. Part of the magic of the film is its obvious influences from other action films and other Christmas and holiday movies. That is in large thanks to the film's writers, Patrick Casey and Josh Miller. The influences and their love of the influences are obvious, but they're not just copying or homaging them, they created something new and unique.
In an interview with Casey and Miller, I asked them their secret to using their fandom to create.
How Josh Miller and Patrick Casey Use Their Fandom to Create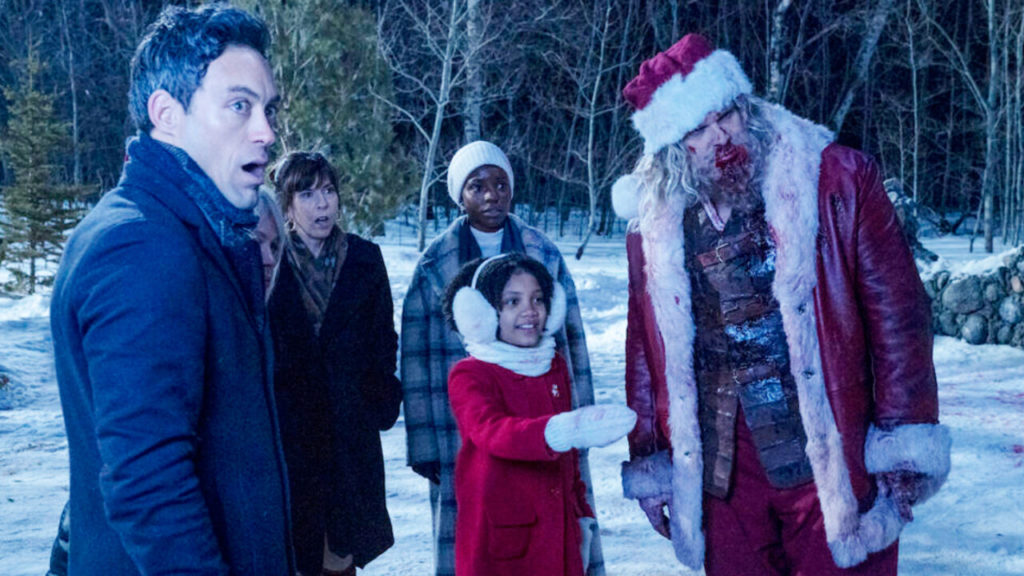 The Illuminerdi: What's your secret from going to just being a fan of something and taking that fandom and appreciation and creating with it?
Miller: That's a good question. I mean that's just kind of how our brain works. Like if anything when we're writing movies that don't naturally lend themselves to this kind of like, genre -homaging- It's almost like we have to work even harder

Casey: We've always been movie super fans. And you know, I mean, when we were teenagers going to see movies together, I feel like it's always been the way our brain works is walking out of a movie being like, I loved it, that was great. But you know what would have made it even better? Like we've never been able to resist saying that. So just kind of like, look at stuff we love and like, build upon it and add our own twists, you know,

Josh Miller and Patrick Casey, Writers of Violent Night
RELATED: Violent Night 2 Not Officially Green-Lit, But Writers Are Optimistic and Have Magnificent Ideas
Casey and Miller do what most fans do, they throw out their suggestions and what-ifs after seeing something. It's a fun creative exercise and great conversation. The difference with these brilliant minds is that they put pen to paper. They follow it through and actually write out their thoughts. They go into it more talking about what they did when writing the Sonic the Hedgehog movie.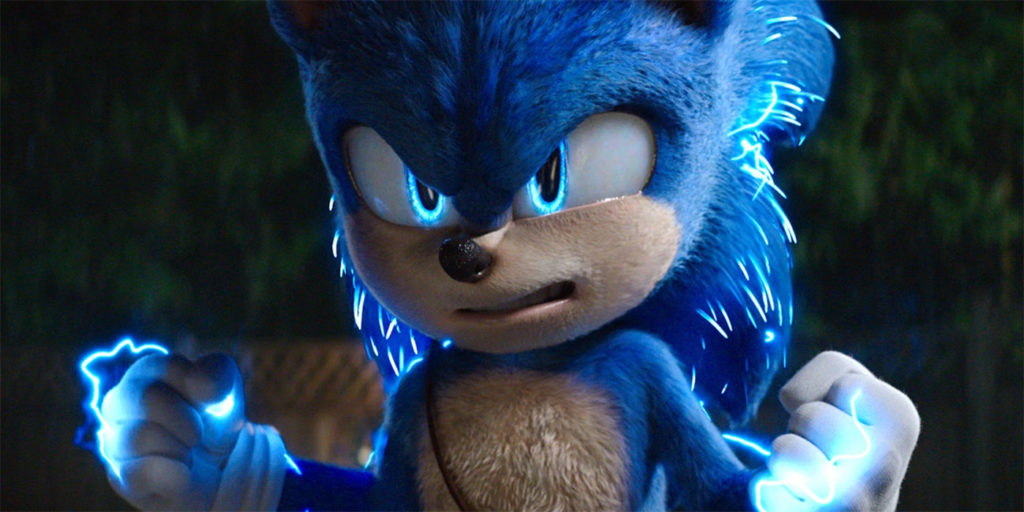 Miller: iin our mind when we were doing Sonic the Hedgehog one, it was like, we were making a superhero movie. You know, something was funny when people were like, 'How do you adapt the Sonic the Hedgehog game into a movie?' And we're like, "I mean, it seems easy. It's a superhero movie."

Casey: You have a hero, you have a villain? What more do you need? And with this one, yeah, it was just kind of the idea of picturing Santa as an action hero. And then just like following logically, Everything that came from that initial preposterous premise.

Josh Miller and Patrick Casey, Writers of Violent Night
RELATED: Super Mario Bros. Movie Posters and Reimagining of the 90s Super Mario Bros. Rap
While it is no guarantee that writing down your idea and seeing where it goes will yield a masterpiece such as Violent Night, it is very practical and good advice for writers. Watch movies, write movies. Ideally, you'll learn at all parts of the process and develop your own style that works for you.
Violent Night is available now on Blu-Ray, DVD, and digital on demand.
ABOUT VIOLENT NIGHT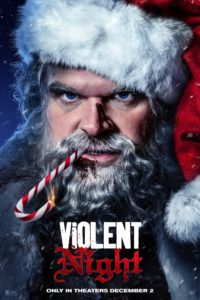 Availability: Currently available on Blu-Ray, DVD, and digital on demand
Director: Tommy Wirkola
Screenplay: Josh Miller, Patrick Casey
Producers: David Leitch, Kelly McCormick, Guy Danella, Annie Marter
Production Companies: 87North Productions, Perfect World Pictures, 87North
Cinematography: Matthew Weston
Cast: David Harbour, John Leguizamo, Cam Gigandet, Alex Hassell, Alexis Louder, Edi Patterson, and Beverly D'Angelo
Synopsis:
When a team of mercenaries breaks into a wealthy family compound on Christmas Eve, taking everyone inside hostage, the team isn't prepared for a surprise combatant: Santa Claus (David Harbour, Black Widow, Stranger Things series) is on the grounds, and he's about to show why this Nick is no saint.
Is Violent Night your favorite Christmas movie? Or do you have a bad choice as your favorite Christmas movie? Do you believe Die Hard is a Christmas movie? Share your reactions to the film and your thoughts on Christmas movies with us on social media.
KEEP READING: Sweet and Sugary Legend of Vox Machina Cereal is the Next Goal for Critical Role