Whether you like it or not, Sony's Spider-Man Universe is still going strong. Even with critical duds like the first Venom and Morbius, the studio is going full steam ahead on another installment of its shared universe with Kraven the Hunter. However, unlike any previous SSU films, Kraven the Hunter has been confirmed to be rated R and will be the SSU's first R-rated production. The movie has been developing for a while since Sam Raimi wanted to use Kraven in Spider-Man 4.
RELATED: No Hard Feelings New Poster is Pretty. Awkward.
Cue to 2018, when Sony officially announced the movie for its new shared universe of Marvel characters. Acclaimed filmmaker J.C. Chandor, who directed films such as All is Lost, A Most Violent Year, and Triple Frontier, has helmed the picture, with Art Marcum, Matt Holloway, and Richard Wenk writing the screenplay. Aaron Taylor-Johnson will star as the film's titular character alongside Russell Crowe, Ariana DeBose, Fred Hechinger, Alessandro Nivola, Christopher Abbott, and Levi Miller. Footage of the movie premiered exclusively for CinemaCon attendees, promising a rather gruesome affair.
Kraven the Hunter's Footage Teases a Bloody Movie
IGN has spilled the beans on what footage CinemaCon attendees saw for Kraven the Hunter. The article describes that the footage contains plenty of "gruesome kills" on the same level as Logan, Rambo, or the John Wick franchise. The footage also confirms that Russell Crowe is playing Sergei Kravinoff (Taylor-Johnson)'s father, who does not have a Russian accent. Crowe's previous Marvel appearance was in Thor: Love and Thunder, playing Zeus in an extended sequence where Thor (Chris Hemsworth) visits Omnipotent City.
RELATED: Beau is Afraid Movie Review: Ari Aster's 179-Minute Long Absurdist Farce Will Piss You Off. Good.
Moreover, the footage also revealed that the Rhino will be prominently featured in the movie and played by none other than Alessandro Nivola. The character was previously portrayed on the big screen by Paul Giamatti in The Amazing Spider-Man 2. It is unclear if Nivola will play Alexey Sytsevich or another iteration of the character. However, he will not be a mechanized Rhino. His human skin transforms into Rhinoceros skin, which the footage confirms. At the end of the trailer, Kraven is also briefly seen with the fur costume he prominently wears in the comics.
A Different SSU Film is on the Way
With Kraven the Hunter, it seems that Sony wants to flex their muscles and deliver a no-holds-barred superhero movie after previous iterations of the SSU have not been well received. Its last installment, Morbius, was a critical and commercial failure. Its PG-13 action ensured that there would be no blood when Dr. Michael Morbius (Jared Leto) would kill a group of villains.
A vampire movie without blood. No wonder why it bombed. Instead, the action was shrouded in darkness, either a swarm of bats or weird visual representations of Morbius' movements and echolocation. Funnily enough, an R-rated Morbius film could've worked had the film focused on the fact that Michael Morbius is not a hero, but a villain.
RELATED: How Many Post-Credits Scenes Does Guardians of the Galaxy Vol. 3 Have?
Now that Kraven the Hunter is confirmed to be rated R, Sony can dream big. If the film ends up being a critical and commercial success and focuses on the fact that Kraven the Hunter is not a hero, who knows, maybe this will lead Venom 3 to be Rated R. Sure, the last two installments were rated PG-13, but that didn't stop Logan from being rated R after The Wolverine received a PG-13 rating.
If it serves the story and enhances the action on screen, it may be better for Sony to craft an R-rated SSU, with select films adopting a PG-13 rating. If superhero movies want to evolve, they need to change form and appeal to all types of audiences. The SSU seems the perfect vehicle to experiment with PG-13 and R-rated films.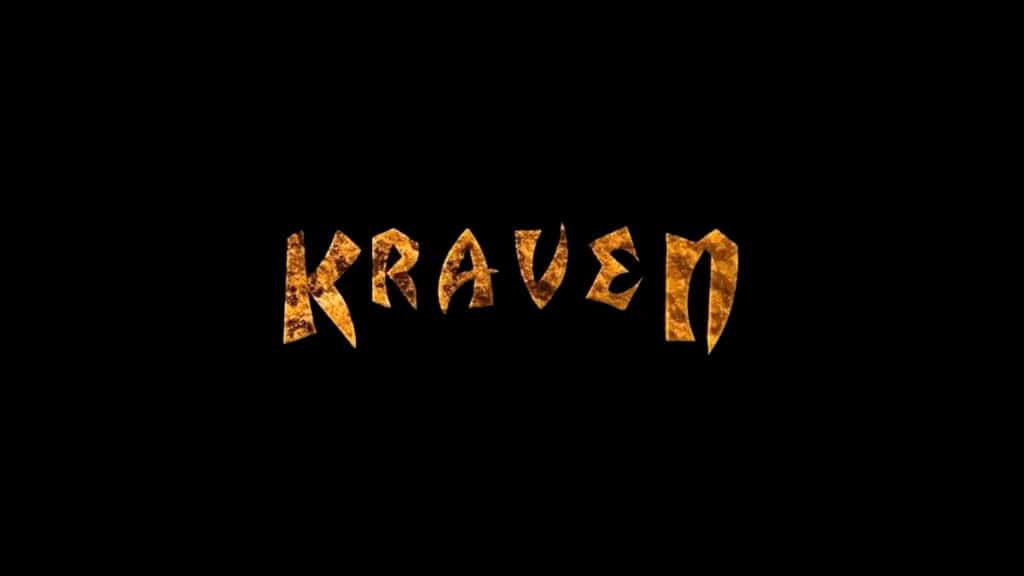 Kraven the Hunter will release exclusively in theatres on October 5. What do you think? Are you excited for an R-rated Kraven flick? Let us know in the comments below, and be sure to follow us on social media!
Source: IGN
KEEP READING: The Flash Drops Breathtaking New Trailer and Poster