Summer is synonymous with barbecues and beaches, but it can also be a time to unwind indoors with a movie. With so many options available, it can be overwhelming to decide what to watch. Fortunately, this summer's Netflix lineup has something for everyone. From pulse-pounding action flicks to heartwarming rom-coms and eye-opening documentaries, you're sure to find a movie that fits your mood.
Netflix Summer 2023 Movie Slate
May
Netflix Movies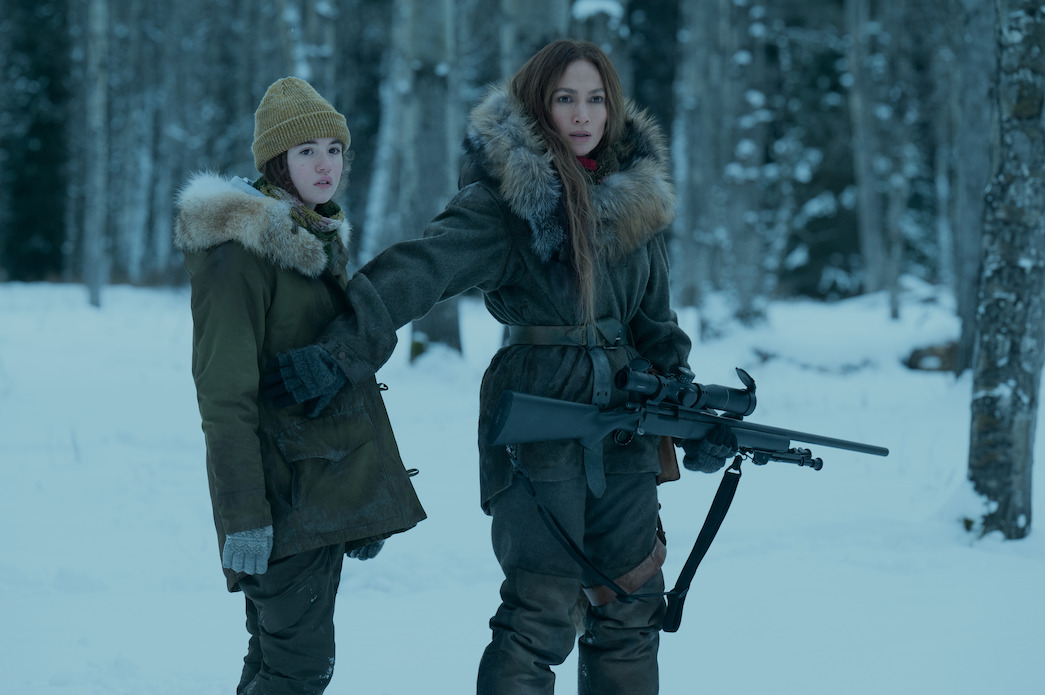 Eric Milner/Netflix
MAY 12
The Mother
Genre: Action
Logline: An assassin comes out of hiding to protect the daughter that she gave up years before, while on the run from dangerous men.
Cast: Jennifer Lopez, Joseph Fiennes, Lucy Paez, Omari Hardwick, Paul Raci and Gael García Bernal
Director: Niki Caro
Read more about The Mother and its cast.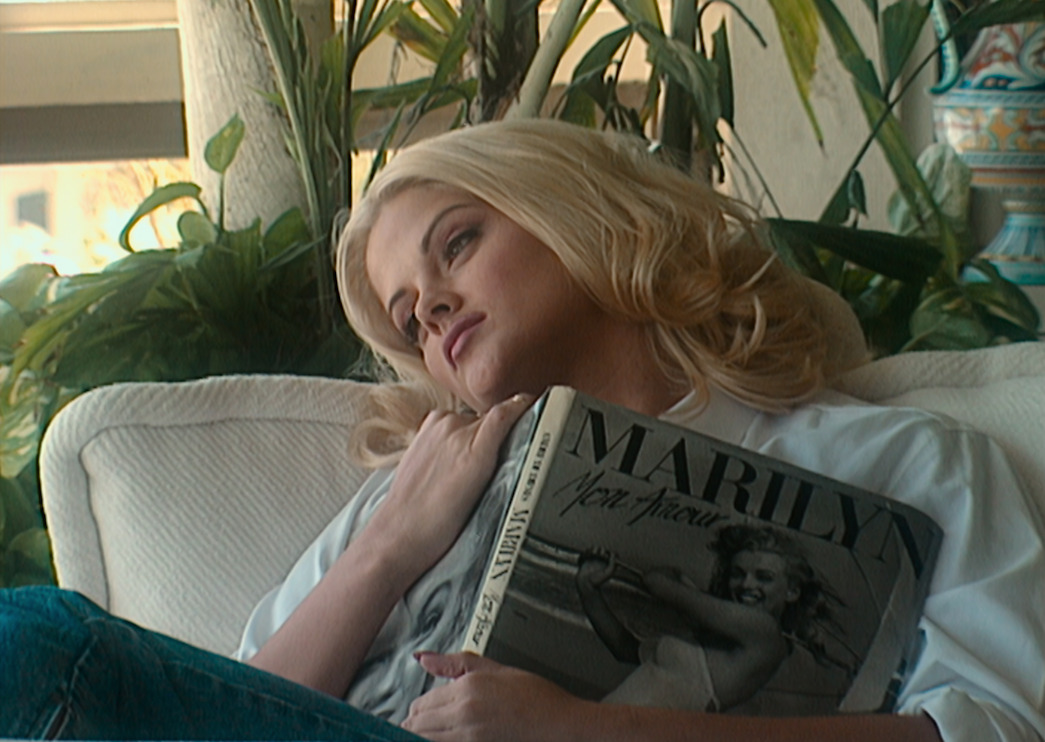 MAY 16
Anna Nicole Smith: You Don't Know Me
Genre: Documentary
Logline: From director Ursula Macfarlane (Untouchable) and producer Alexandra Lacey comes an unflinching and humanizing examination of the life, death and secrets of Vickie Lynn Hogan — better known as model and actress Anna Nicole Smith. From her first appearance in Playboy in 1992, Anna Nicole's dizzying ascent was the very essence of the American dream, brought to a tragic halt with her untimely passing in 2007. With access to never-before-seen footage, home movies and interviews with key figures who have not spoken out until now, Anna Nicole Smith: You Don't Know Me reveals new insights into the story of the quintessential blonde bombshell hardly anyone really knew.
Director: Ursula Macfarlane
Read more about Anna Nicole Smith: You Don't Know Me right here.
MAY 23
Victim/Suspect
Genre: Documentary
Logline: On her first solo investigation, journalist Rae de Leon travels nationwide to uncover a shocking pattern: Young women tell the police they've been sexually assaulted, but instead of finding justice, they're charged with the crime of making a false report, arrested and even imprisoned by the system they believed would protect them.
Director: Nancy Schwartzman
Read more about Victim/Suspect right here.
RELATED: Netflix Reveals Spectacular ZERO DAY Cast
June Netflix Movies
---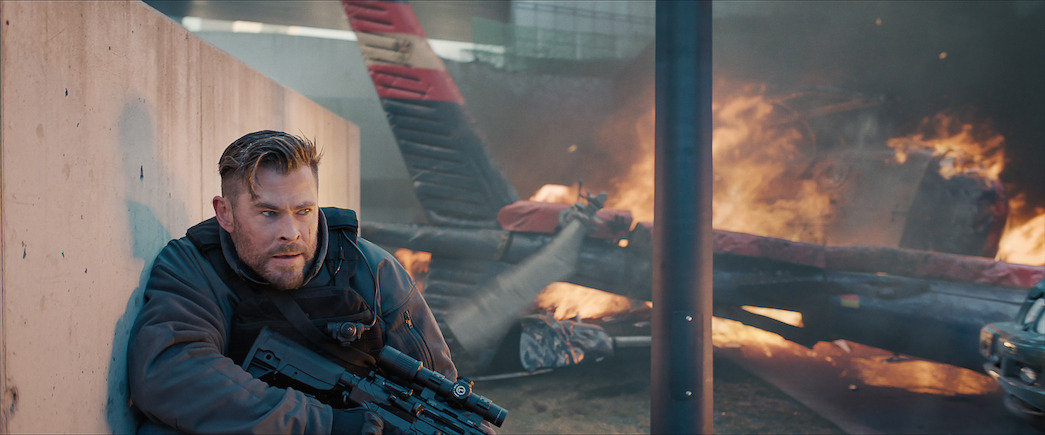 JUNE 16
Extraction 2
Genre: Action
Logline: Chris Hemsworth returns as Tyler Rake in Extraction 2, the sequel to Netflix's blockbuster action film Extraction. After barely surviving the events of the first movie, Rake is back as the Australian black ops mercenary, tasked with another deadly mission: rescuing the battered family of a ruthless Georgian gangster from the prison where they are being held.
Hemsworth reunites with director Sam Hargrave, with Joe and Anthony Russo's AGBO producing and Joe Russo writing. Golshifteh Farahani reprises her role from the first film, with Adam Bessa, Olga Kurylenko, Daniel Bernhardt and Tinatin Dalakishvili also co-starring. Get to know the cast of Extraction 2 here.
This is a sequel to the first film that was based on the graphic novel Ciudad by Ande Parks, from a story by Ande Parks, Joe Russo and Anthony Russo, with illustrations by Fernando León González. Extraction 2 is produced by Anthony Russo, Joe Russo, Mike Larocca, Angela Russo-Otstot, Chris Hemsworth, Patrick Newall and Sam Hargrave, with Jake Aust, Benjamin Grayson, Steven Scavelli, Christopher Markus and Stephen McFeely as executive producers.
Cast: Chris Hemsworth, Golshifteh Farahani, Adam Bessa, Daniel Bernhardt and Tinatin Dalakishvili
Director: Sam Hargrave
Read more about Extraction 2 and its cast.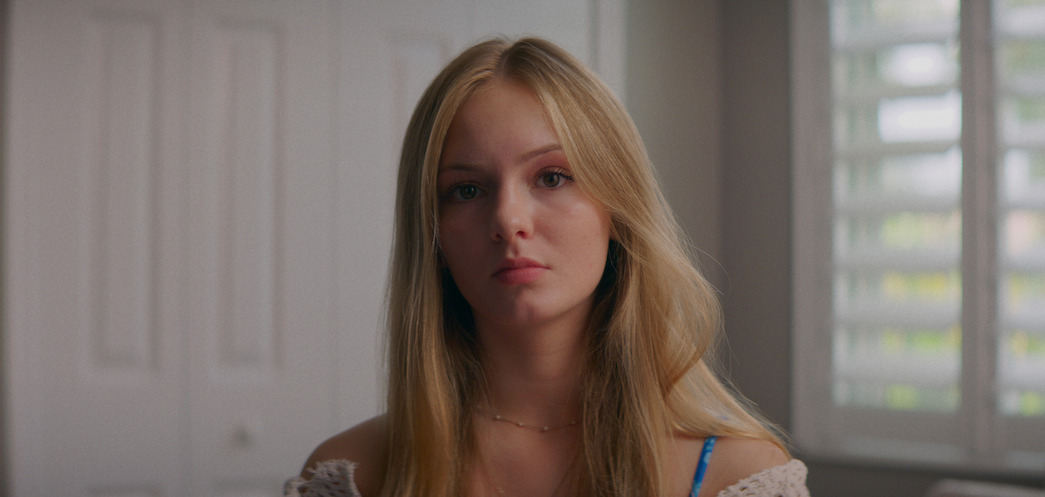 JUNE 19
Take Care of Maya
Genre: Documentary
Logline: When 9-year-old Maya Kowalski was admitted to Johns Hopkins All Children's Hospital in 2016, nothing could have prepared her or her family for what they were about to go through. As the medical team tried to understand her rare illness, they began to question the basic truths that bound the Kowalskis together. Suddenly, Maya was in state custody –– despite two parents who were desperate to bring their daughter home. The story of the Kowalski family –– as told in their own words –– will change the way you look at children's healthcare forever.
Director: Henry Roosevelt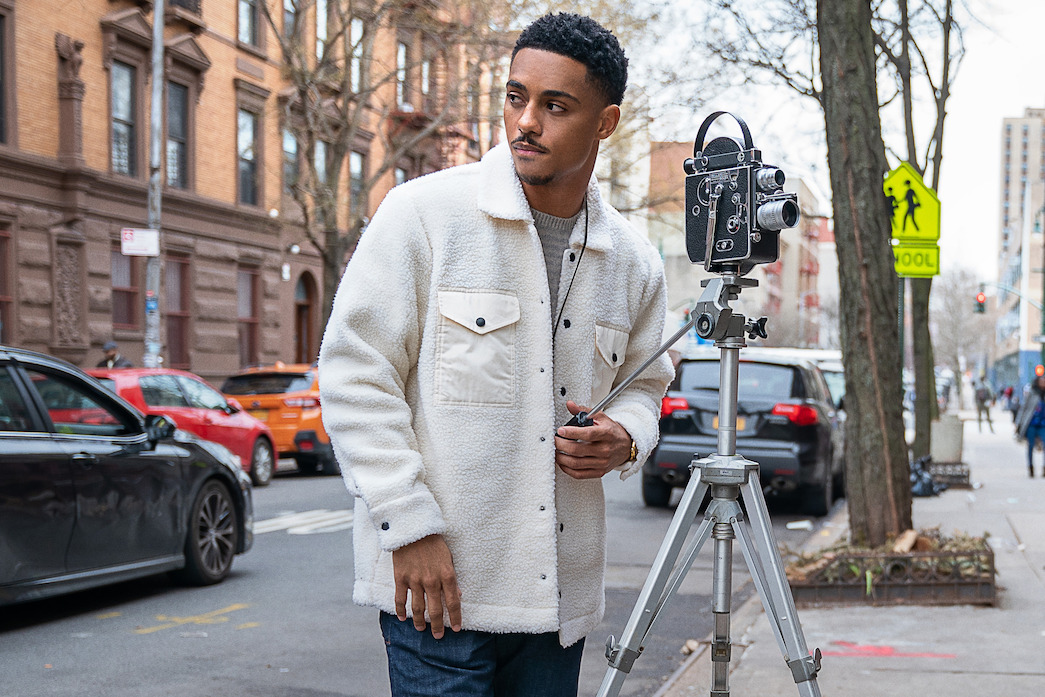 Emily Aragones/Netflix
JUNE 23
The Perfect Find
Genre: Rom-com
Logline: After a high-profile firing, Jenna's (Gabrielle Union) fashion career comeback hits a snag when she falls for a charming, much younger co-worker (Keith Powers) — who happens to be her boss' son. As sparks fly, Jenna must decide if she'll risk it all on a secret romance.
Cast: Gabrielle Union, Keith Powers, Aisha Hinds, D.B. Woodside, Janet Hubert, Alani "La La" Anthony and Gina Torres
Director: Numa Perrier
Read more about The Perfect Find right here.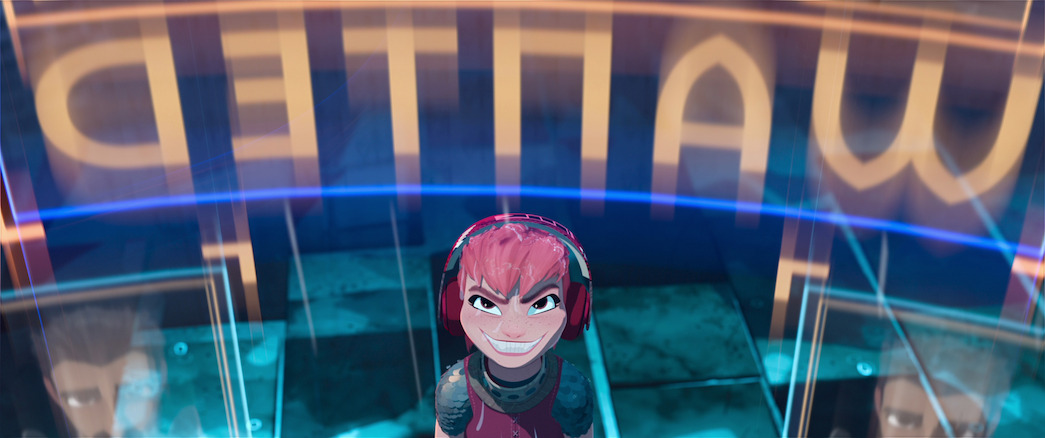 JUNE
Nimona
Genre: Animated family film
Logline: When Ballister Boldheart (Riz Ahmed), a knight in a futuristic medieval world, is framed for a crime he didn't commit, the only one who can help him prove his innocence is Nimona (Chloë Grace Moretz), a mischievous teen with a taste for mayhem — who also happens to be a shape-shifting creature Ballister has been trained to destroy. But with the entire kingdom out to get him, Nimona's the best (or technically the only) sidekick Ballister can hope for. And as the lines between heroes, villains and monsters start to blur, the two of them set out to wreak serious havoc — for Ballister to clear his name once and for all, and for Nimona to… just wreak serious havoc.
Directed by Nick Bruno and Troy Quane, Nimona is an epic tale about finding friendship in the most surprising situations and accepting yourself and others for who they are. Based on the National Book Award-nominated, New York Times best-selling graphic novel by ND Stevenson.
Cast: Chloë Grace Moretz, Riz Ahmed, Eugene Lee Yang, Frances Conroy, Lorraine Toussaint, Beck Bennett, Indya Moore, RuPaul Charles, Julio Torres, Sarah Sherman
Director: Nick Bruno and Troy Quane
Read more about Nimona right here.
RELATED: FUBAR Debuts the Legendary Arnold Schwarzenegger in his 1st Series
July Netflix Movies
---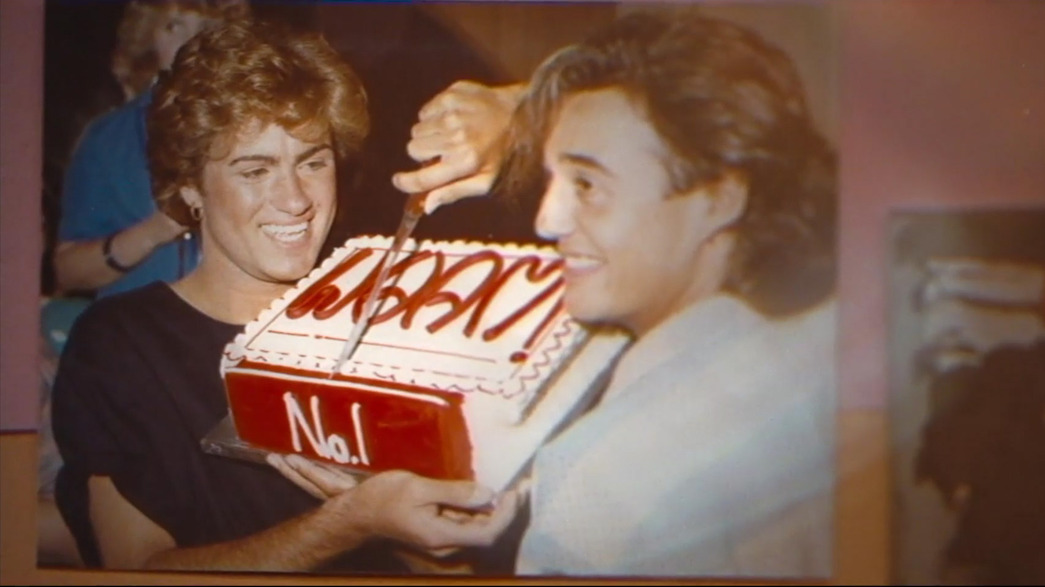 JULY 5
Wham!
Genre: Documentary
Logline: In 1982, the best of friends and still teenagers –– George Michael and Andrew Ridgeley as WHAM! set out to conquer the world. By June of 1986 they played their very last gig at Wembley Stadium having done exactly that. Now for the very first time, told in their own words, the amazing story of how in four years they dominated the charts around the world with timeless and classic pop songs. Hit after hit –– "Club Tropicana," "Wake Me Up Before You Go Go," "Freedom," "I'm Your Man" and of course "Last Christmas." Their time in the spotlight was white-hot, becoming the very first western pop act to play in China. It was a time that both encapsulated and epitomised not just their youth, but also those of the many millions of fans that adored them. Wham! is a feature-length documentary that captures this magical time, from director Chris Smith (Tiger King, "Sr.") and producers John Battsek (The Deepest Breath) and Simon Halfon (Supersonic) With unprecedented access to both George and Andrew's personal archive including remarkable and never-before-seen footage, alongside rare, candid and previously unheard interviews. Wham! charts their incredible journey from school friends to superstars.
Director: Chris Smith
Read more about Wham! right here.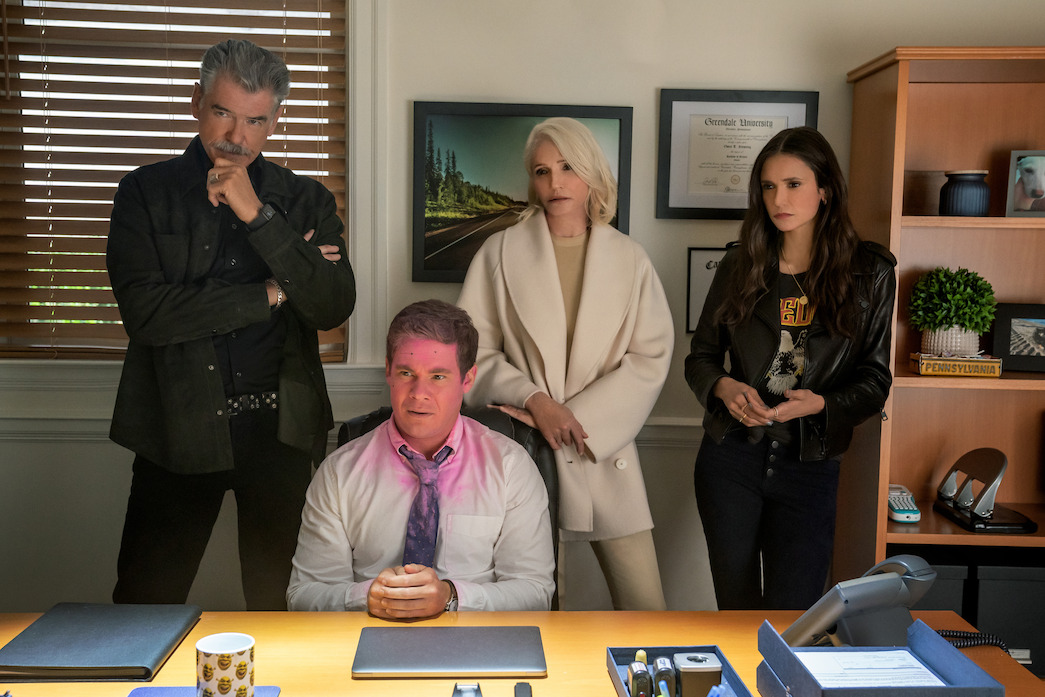 Scott Yamano/Netflix
JULY 7
The Out-Laws
Genre: Action comedy
Logline: Owen Browning (Adam Devine) is a straitlaced bank manager about to marry the love of his life, Parker (Nina Dobrev). When his bank is held up by the infamous Ghost Bandits during his wedding week, he believes his future in-laws (Pierce Brosnan and Ellen Barkin), who just arrived in town, are the infamous Out-Laws.
Cast: Adam Devine, Nina Dobrev, Michael Rooker, Poorna Jagannathan, Julie Hagerty, Richard Kind, Lil Rel Howery, Blake Anderson, Lauren Lapkus, Laci Mosley, with Ellen Barkin and Pierce Brosnan
Director: Tyler Spindel
Read more about The Out-Laws right here.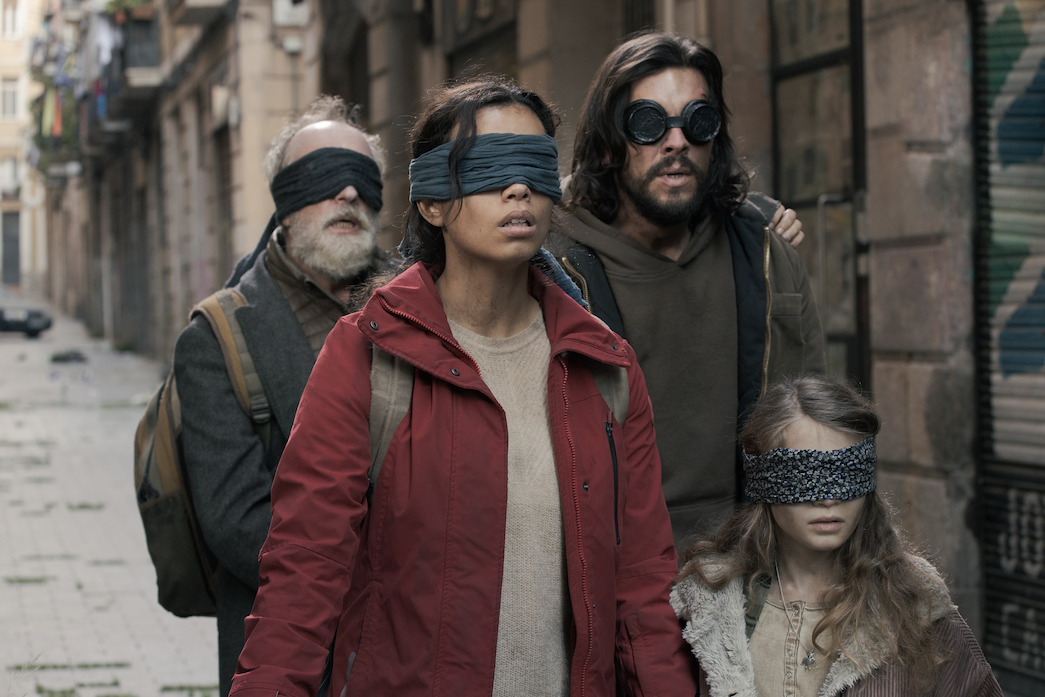 Andrea Resmini/Netflix
JULY 14
Bird Box Barcelona
Genre: Action thriller
Logline: From the producers of the global phenomenon Bird Box comes Bird Box Barcelona, an expansion of the film that riveted audiences in 2018. After a mysterious force decimates the world's population, Sebastian must navigate his own survival journey through the desolate streets of Barcelona. As he forms uneasy alliances with other survivors and they try to escape the city, an unexpected and even more sinister threat grows.
Cast: Mario Casas, Georgina Campbell, Diego Calva, Alejandra Howard, Naila Schuberth, Patrick Criado, Lola Dueñas, Gonzalo de Castro, Michelle Jenner and Leonardo Sbaraglia
Director: Álex Pastor, David Pastor
Read more about Bird Box Barcelona right here.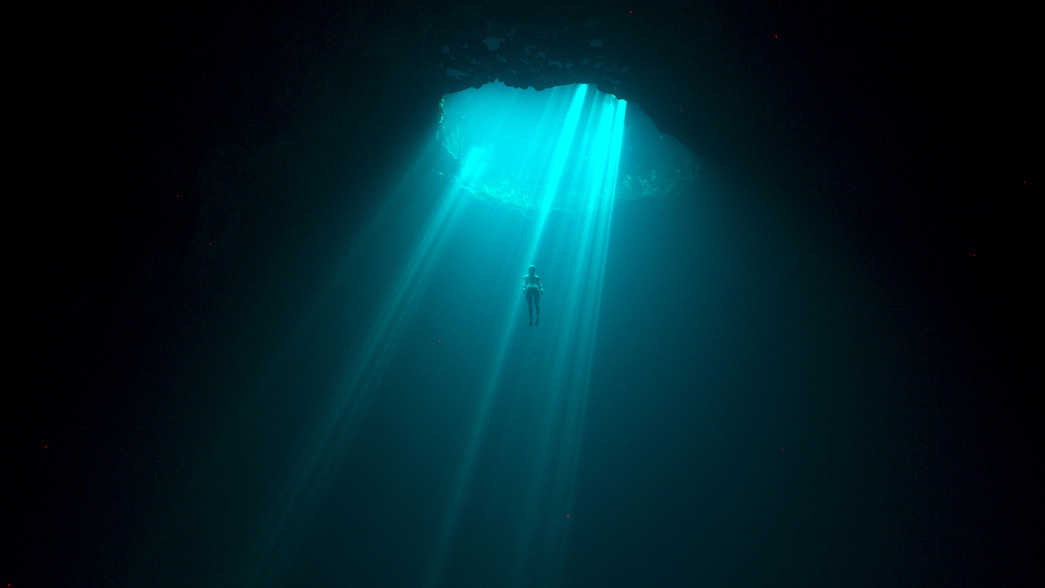 JULY 19
The Deepest Breath
Genre: Documentary
Logline: A champion freediver trains to break a world record with the help of an expert safety diver, and the two form an emotional bond that feels like fate. This heart-stopping film follows the paths they took to meet at the pinnacle of the freediving world, documenting the thrilling rewards — and inescapable risks — of chasing a dream through the silent depths of the ocean.
Director: Laura McGann
Read more about The Deepest Breath right here.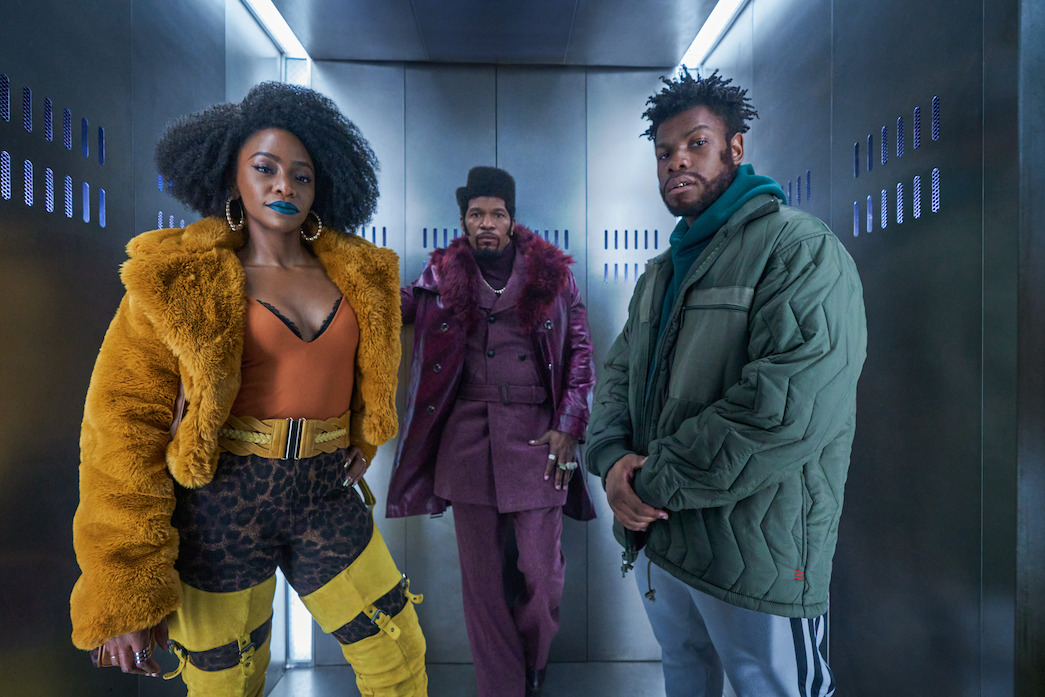 Parrish Lewis/Netflix
JULY 21
They Cloned Tyrone
Genre: Mystery action thriller
Logline: A series of eerie events thrusts an unlikely trio (John Boyega, Jamie Foxx and Teyonah Parris) onto the trail of a nefarious government conspiracy in this pulpy mystery caper.
Cast: John Boyega, Teyonah Parris, David Alan Grier, J. Alphonse Nicholson, Tamberla Perry, Eric Robinson Jr. with Kiefer Sutherland and Jamie Foxx
Director: Juel Taylor
Read more about They Cloned Tyrone right here.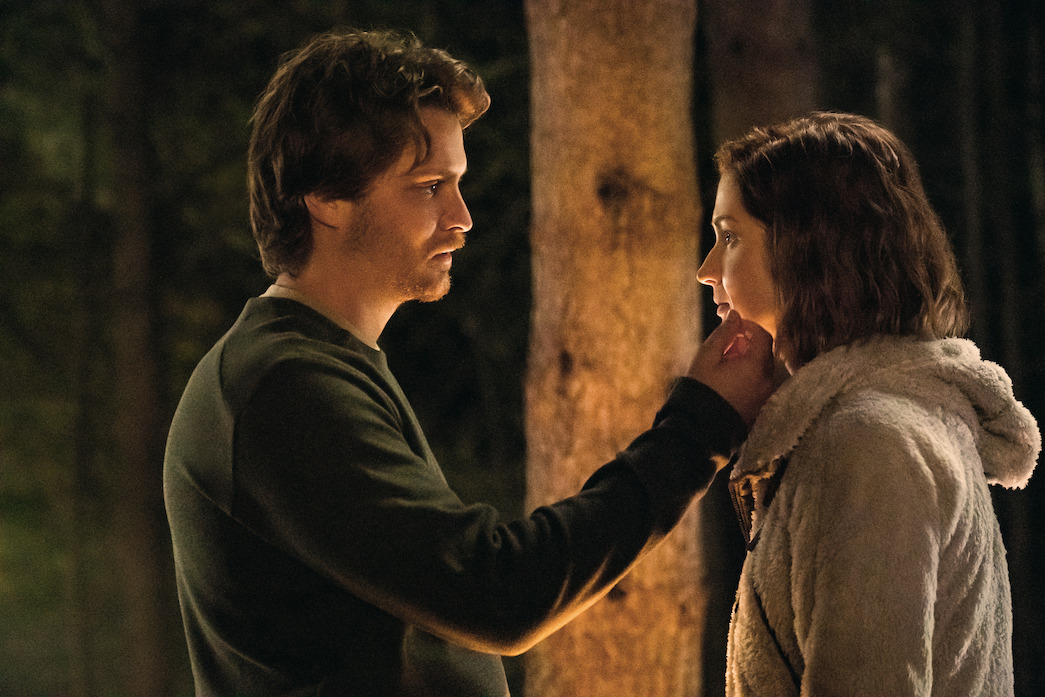 Barbara Nitke/Netflix
JULY 27
Happiness for Beginners
Genre: Rom-com
Logline: Helen (Ellie Kemper) has always lived her life as far from the edge as possible. Newly divorced, she joins a quirky group of strangers on a survival course for the "adventure of a lifetime" with the hope of learning how to live — and love — again.
Cast: Ellie Kemper, Luke Grimes, Nico Santos, Blythe Danner, Ben Cook, Shayvawn Webster, Esteban Benito, Gus Birney, Julia Shiplett
Director: Vicky Wight
Read more about Happiness for Beginners right here.
RELATED: Netflix Announces 'Jentry Chau vs. The Underworld,' a New Magical Animated Series
August Netflix Movies
---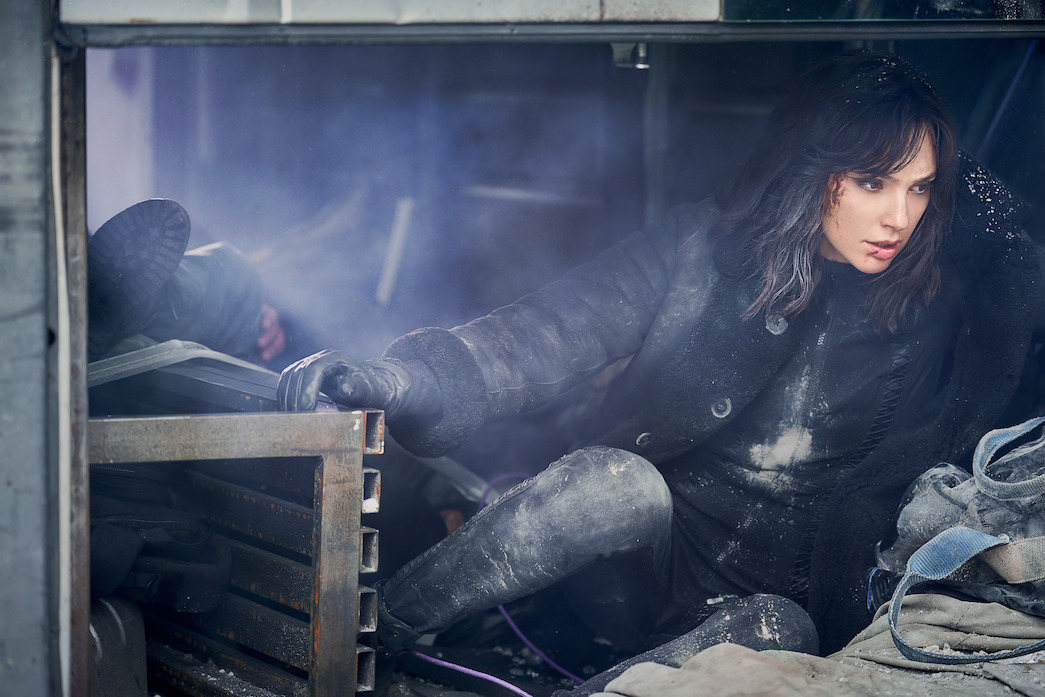 Robert Viglasky/Netflix
AUG. 11
Heart of Stone
Genre: Action
Logline: Rachel Stone (Gal Gadot) is an intelligence operative, the only woman who stands between her powerful global peacekeeping organization and the loss of its most valuable — and dangerous — asset.
Cast: Gal Gadot, Jamie Dornan, Alia Bhatt, Sophie Okonedo, Matthias Schweighöfer, Jing Lusi, Paul Ready
Director: Tom Harper
Read more about Heart of Stone right here.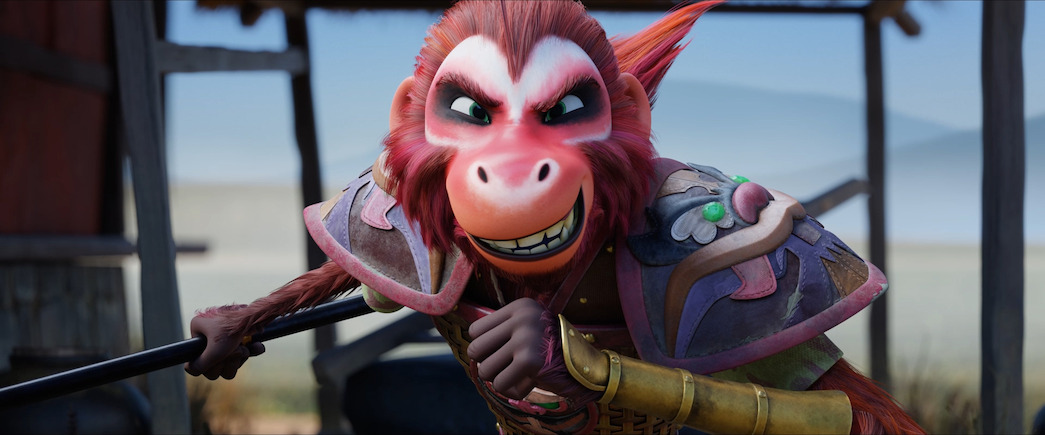 AUG. 18
The Monkey King
Genre: Animated family film
Logline: Inspired by an epic Chinese tale, translated into an action-packed comedy, a Monkey and his magical fighting Stick battle demons, dragons, gods and the greatest adversary of all — Monkey's ego.
Cast: Jimmy O. Yang, Bowen Yang, Jolie Hoang-Rappaport, Jo Koy, Ron Yuan, Hoon Lee, Stephanie Hsu, Andrew Pang, Andrew Kishino, Jodi Long, James Sie and BD Wong
Director: Anthony Stacchi
Read more about The Monkey King right here.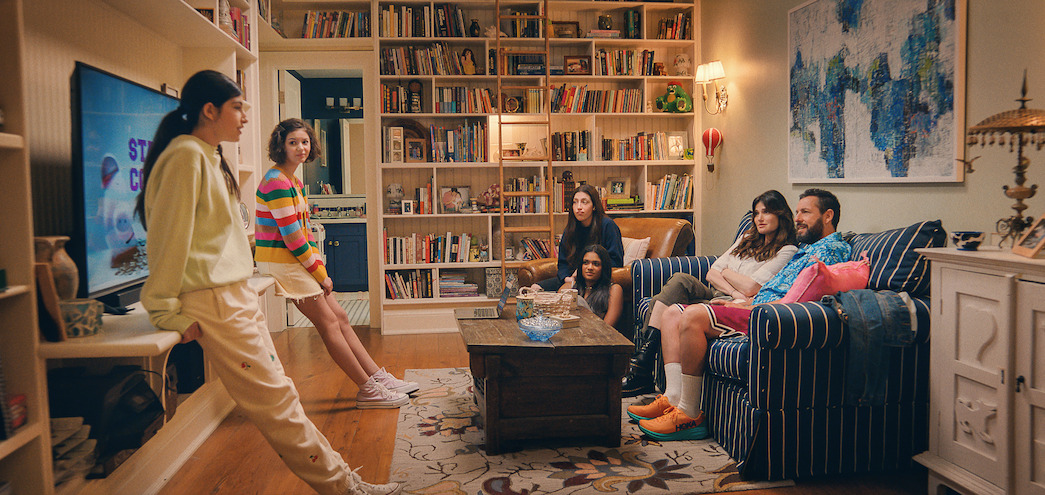 AUG. 25
You Are So Not Invited to My Bat Mitzvah
Genre: Family comedy
Logline: Stacy and Lydia are BFFs who've always dreamed about having epic bat mitzvahs. But things start to go comically awry when a popular boy and middle school drama threaten their friendship and their rite of passage.
Cast: Idina Menzel, Jackie Sandler, Adam Sandler, Sadie Sandler, Sunny Sandler, Samantha Lorraine, Dylan Hoffman, Sarah Sherman, Dan Bulla, Ido Mosseri, Jackie Hoffman and Luis Guzmán
Director: Sammi Cohen
Read more about You Are So Not Invited to My Bat Mitzvah right here.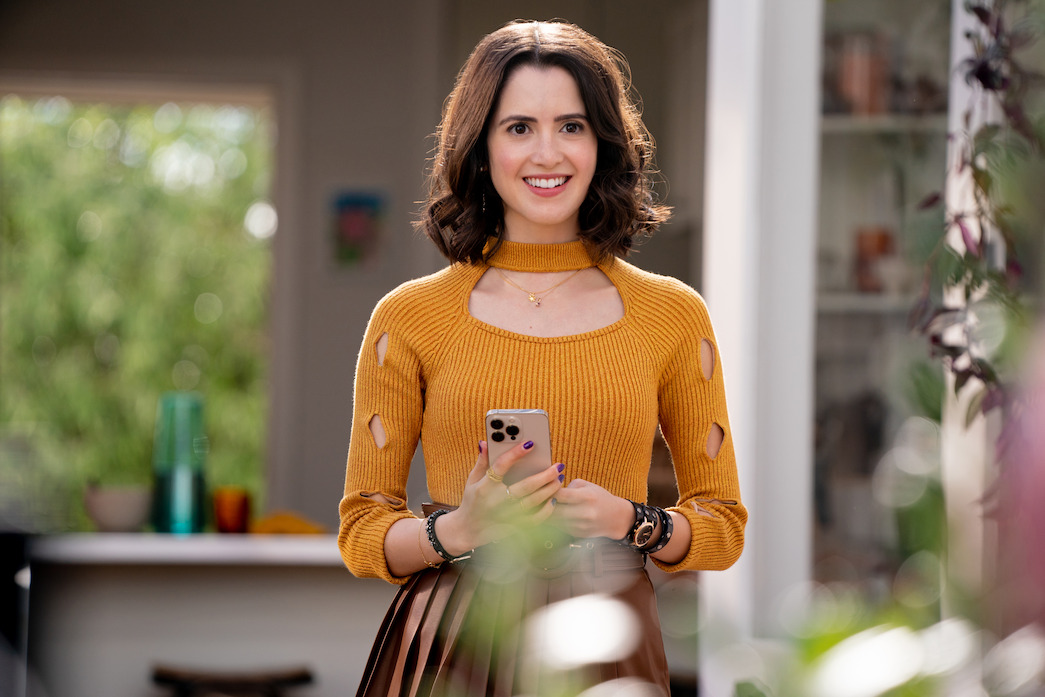 Nicola Dove/Netflix
AUG. 31
Choose Love
Genre: Interactive rom-com
Logline: Cami Conway has it all. She's got the job she wants and is headed toward engagement, marriage and kids with her wonderful boyfriend, Paul. And yet, she feels something is missing. Cami faces a kaleidoscope of tempting but tough choices: from serious ethical dilemmas to the frivolous "Truth or Dare." What she chooses depends wholly on you, the viewer. But be careful! Things don't always play out like you think!
Cast: Laura Marano, Avan Jogia, Jordi Webber and Scott Michael Foster
Director: Stuart McDonald
Read more about Choose Love right here.
---
With a packed roster of new releases, Netflix has got you covered for your next movie night. So gather your friends, grab some popcorn, and settle in for a cozy evening in the comfort of your air-conditioned home. No need to worry about the heat or the pool just yet – we've got you covered with a comprehensive guide to all the Netflix movies heading your way. So go ahead, press play, and let the movie magic begin.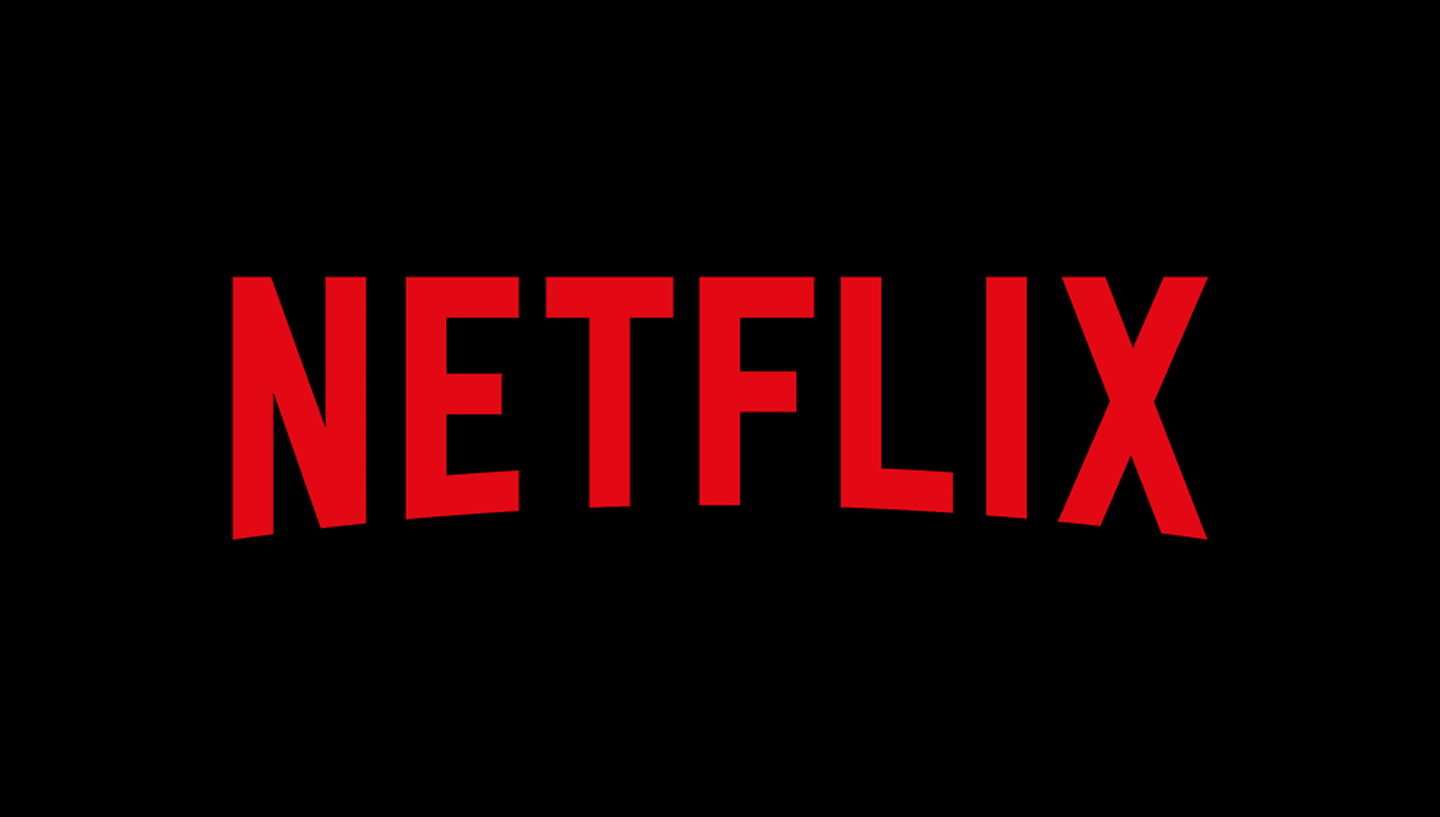 What do you think about the Netflix summer movies? Which movies are you most looking forward to? Are there any Netflix series you're waiting for? Let us know on social media!
Source: Netflix
KEEP READING: Netflix Reveals First Look at Amazing 2023-2024 Animated Films Slate