Crater boasts an impressive cast of up-and-coming actors, with Isaiah Russell-Bailey, Mckenna Grace, Billy Barratt, Orson Hong, and Thomas Boyce all lending their talents to Disney's latest coming-of-age adventure.
The movie also features Scott "Kid Cudi" Mescudi as Caleb's (Russell-Bailey) father, Michael, whose death kickstarts the journey to reach the titular crater before being sent to Omega. The two bonded in their few scenes together, making for a once-in-a-lifetime experience for the young actor.
Music Bonded Isaiah Russell-Bailey and Kid Cudi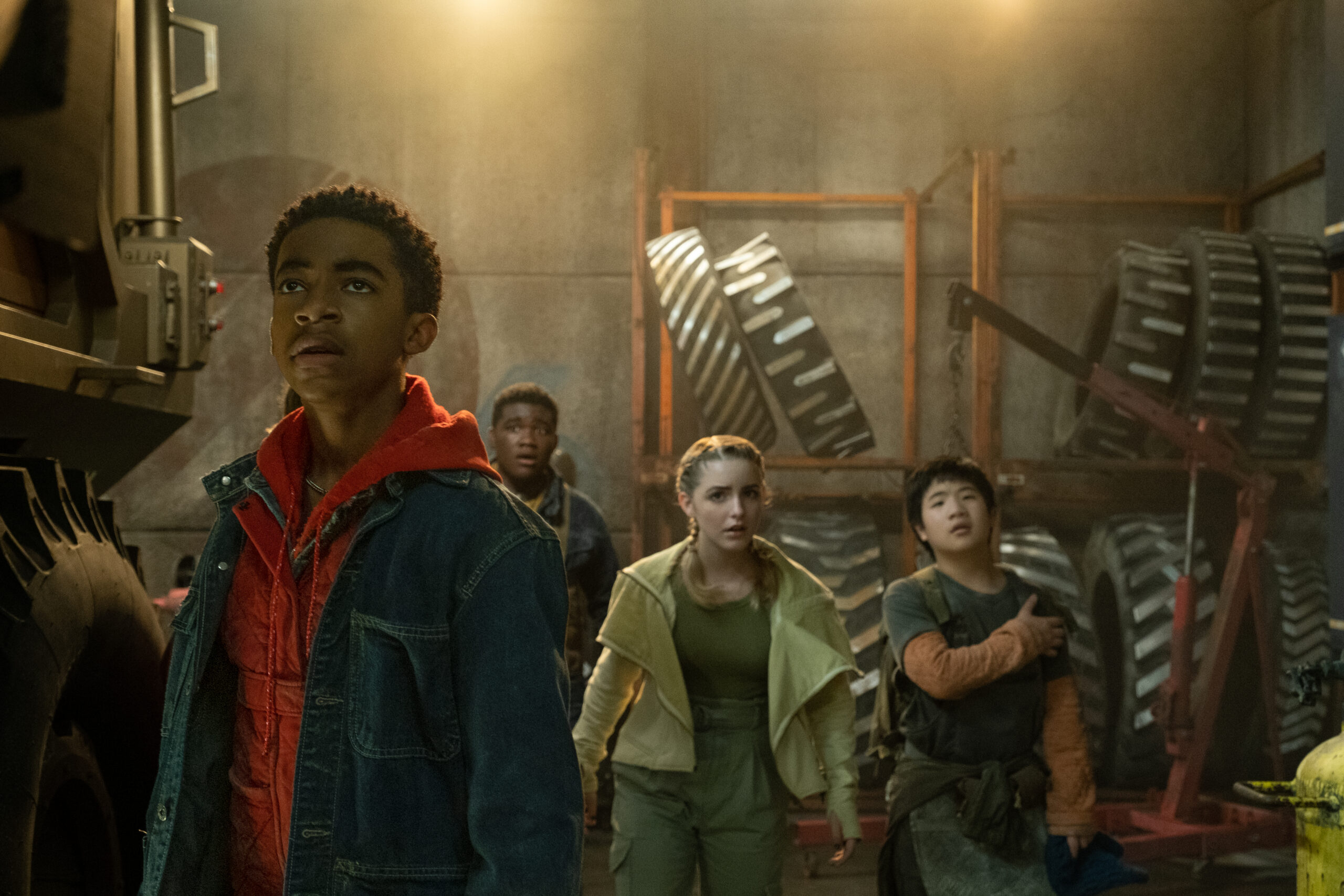 RELATED: GOTG Vol 3 – Karen Gillan Talks About Her Newfound Respect for Scapegoated Siblings
The Illuminerdi attended the Crater virtual press conference, where moderator Jim Viscardi asked Isaiah Russell-Bailey what working alongside Kid Cudi was like. The young actor revealed that the two share many similarities, helping them form a bond off-screen which made bringing the characters' father-son relationship to life all the easier.
"Working with Mr. Scott, also known as Kid Cudi, was a great experience. We kinda take the same approach to filming scenes. We give ourselves that kind of freedom to explore them, in a way. We rehearsed between takes and we liked to, you know, stay in character between breaks sometimes. Also, he's an amazing artist. I have Day 'N' Nite on repeat to this day."

– Isaiah Russell-Bailey, Crater Press Conference –
After a quick Kid Cudi singing session, Russell-Bailey continued his answer, reflecting on the advice the musician gave him between takes. It turns out the actor dabbles in making his own music, so working with someone of Cudi's caliber let him learn a thing or two about the music industry.
"You know, we bonded over our love of music and music production. I like to make beats on my phone and computer. And I would show them to him and he would give me his thoughts. You know, being able to work with someone who I connected with, with something other than acting was pretty cool."

– Isaiah Russell-Bailey, Crater Press Conference –
RELATED: Guardians of the Galaxy Vol. 3 – Will Poulter Jokes About Being a Huge Disappointment to His Family Full of Real-Life Heroes
Although about 20 years separate Russell-Bailey and Kid Cudi, they're both in relatively similar stages of their acting careers. Both actors are just getting started in the industry, giving them yet another similarity to bond over while shooting.
Everything Russell-Bailey and Kid Cudi did off-screen paid off, as their on-screen relationship mimicked their off-screen friendship, creating the emotional backbone of Crater.
Crater is streaming now on Disney+!
About Crater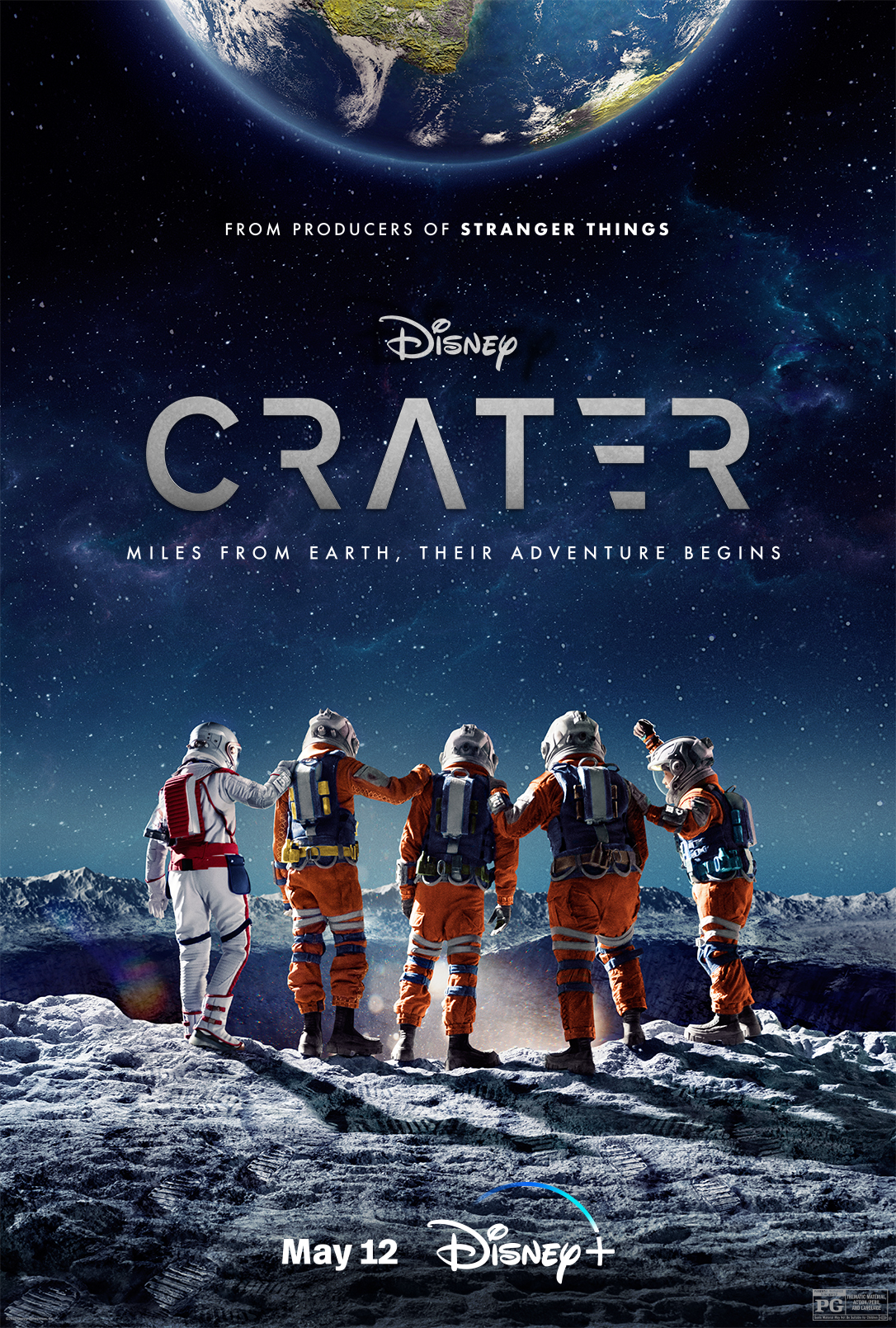 Release Date: May 12, 2023
Director: Kyle Patrick Alvarez
Producers: Shawn Levy, Dan Levine, and Dan Cohen
Distributed by: Disney+
Cast: Isaiah Russell-Baiey, Mckenna Grace, Billy Barratt, Orson Hong, Thomas Boyce, and Scott "Kid Cudi" Mescudi
Synopsis: Crater is the coming-of-age adventure story of Caleb Channing (Isaiah Russell-Bailey), who was raised on a lunar mining colony and is about to be permanently relocated to another faraway, more desirable planet following the death of his father. But before leaving, to fulfill his dad's last wish, he and his three best friends, Dylan (Billy Barratt), Borney (Orson Hong) and Marcus (Thomas Boyce), and a new arrival from Earth, Addison (Mckenna Grace), hijack a rover for one last adventure on a journey to explore a mysterious crater.
What did you think about Crater? Do you want to see Kid Cudi in more projects? What did you think of the movie's father-son relationship? Let us know your thoughts and reactions on social media!
KEEP READING: The Little Mermaid's Halle Bailey Shares The Valuable Lessons She's Learned From Ariel