Razer, the leading brand in gaming hardware, has once again raised the bar with the introduction of their latest innovation, the Razer Blade 14. This hyper-portable 14-inch gaming laptop is a true powerhouse, delivering unrivaled performance and portability to gamers and creators alike. With the inclusion of the all-new AMD Ryzen 9 7940HS processor and the latest NVIDIA GeForce RTX 40 Series laptop graphics, the Blade 14 effortlessly handles demanding gaming and creative workloads. The laptop's expandable DDR5-5600MHz memory ensures smooth multitasking and optimal performance.
Behold, The Razer Blade 14
The Razer Blade 14 stands out not only for its impressive internals but also for its sleek and compact design. With a slim profile of just 0.71 inches (17.99 mm) and weighing only 4.05 pounds (1.84 kg), it is incredibly portable, making it perfect for gaming on the go. Despite its small size, the Blade 14 offers a comprehensive array of ports, including two USB4 Type-Cs and two USB 3.2 Gen 2 Type-A ports, ensuring seamless connectivity with peripherals and accessories.
RELATED: Razer Blade 16 and 18 Mercury Edition Unleash Power and Style
Battery life is always a concern for mobile gamers, and the company has addressed this with a larger 68.1 Wh battery in the Blade 14, providing up to 10 hours of usage. The laptop also features quick-charging capabilities, allowing users to reach 80% charge in just one hour via USB-C.
The AMD Ryzen 9 7940HS processor takes center stage in the Blade 14, delivering remarkable performance with clock speeds of up to 5.2GHz. The inclusion of AMD Ryzen AI, the world's first dedicated artificial intelligence engine on a Windows x86 processor, enhances multitasking, productivity, collaboration, and efficiency. The processor-integrated Microsoft Pluton™ provides advanced security features to protect users' data.
Graphics-wise, the Blade 14 is a force to be reckoned with. Equipped with the GeForce RTX 4070 laptop GPU, it offers incredible graphics power in a compact form factor. The laptop's RTX 40 Series Laptop GPU takes advantage of AI-driven NVIDIA DLSS 3 frame generation for even greater performance.
Razer has gone the extra mile to ensure optimal cooling for the Blade 14. The laptop features a bespoke vapor chamber cooling solution with the world's thinnest exhaust fins, increasing CPU cooling performance while maintaining the compact design.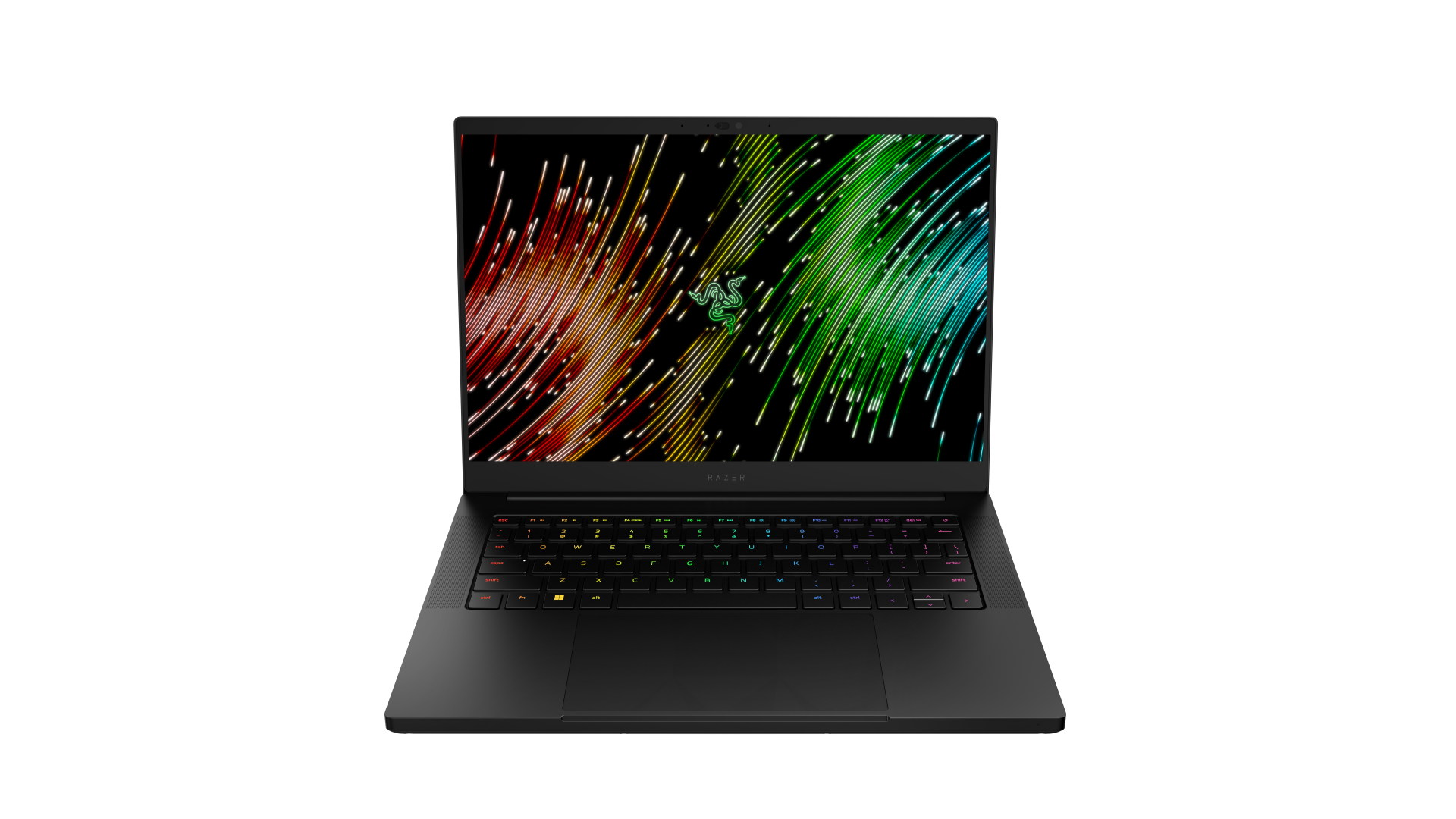 The Blade 14 also excels in memory and storage options. It ships with up to 32GB of DDR5-5600MHz memory, which can be upgraded to a whopping 64GB. Storage capacity can also be expanded, with the ability to upgrade the 1TB NVMe SSD to 4TB, providing ample space for games, files, and projects.
The display of the Blade 14 is a visual treat. With a 16:10 QHD+ display, a fast 240Hz refresh rate, low 3ms response time, and AMD FreeSync™ Premium, gamers can expect smooth and immersive gameplay. Content creators will appreciate the display's 500 nits peak brightness and 100% DCI-P3 color space coverage, ensuring vivid and detailed visuals.
RELATED: Razer Unveils New Upgraded BlackShark V2 Pro eSports Headset
Crafted with precision, the Blade 14 features Razer's signature sleek CNC cut anodized aluminum body, combining durability and style. The laptop's glass touchpad has been expanded, providing more space for precise movements. The two front-firing speakers deliver immersive audio, enhanced by THX Spatial technology. The laptop operates on Windows 11, offering a modern and intuitive user experience.
Razer is known for its exceptional customer support, and the Blade 14 is no exception. It comes with a 1-year manufacturing warranty and a 2-year battery warranty, backed by Razer's award-winning customer support. Users also have the option to enroll in RazerCare, an extended warranty and support plan for added peace of mind.
The Razer Blade 14 sets a new standard for portable gaming laptops. It combines top-tier performance, portability, and a sleek design in one impressive package. Whether you're a gamer or a content creator, the Blade 14 delivers the power and versatility you need to unleash your creativity and dominate your favorite games, all while on the move.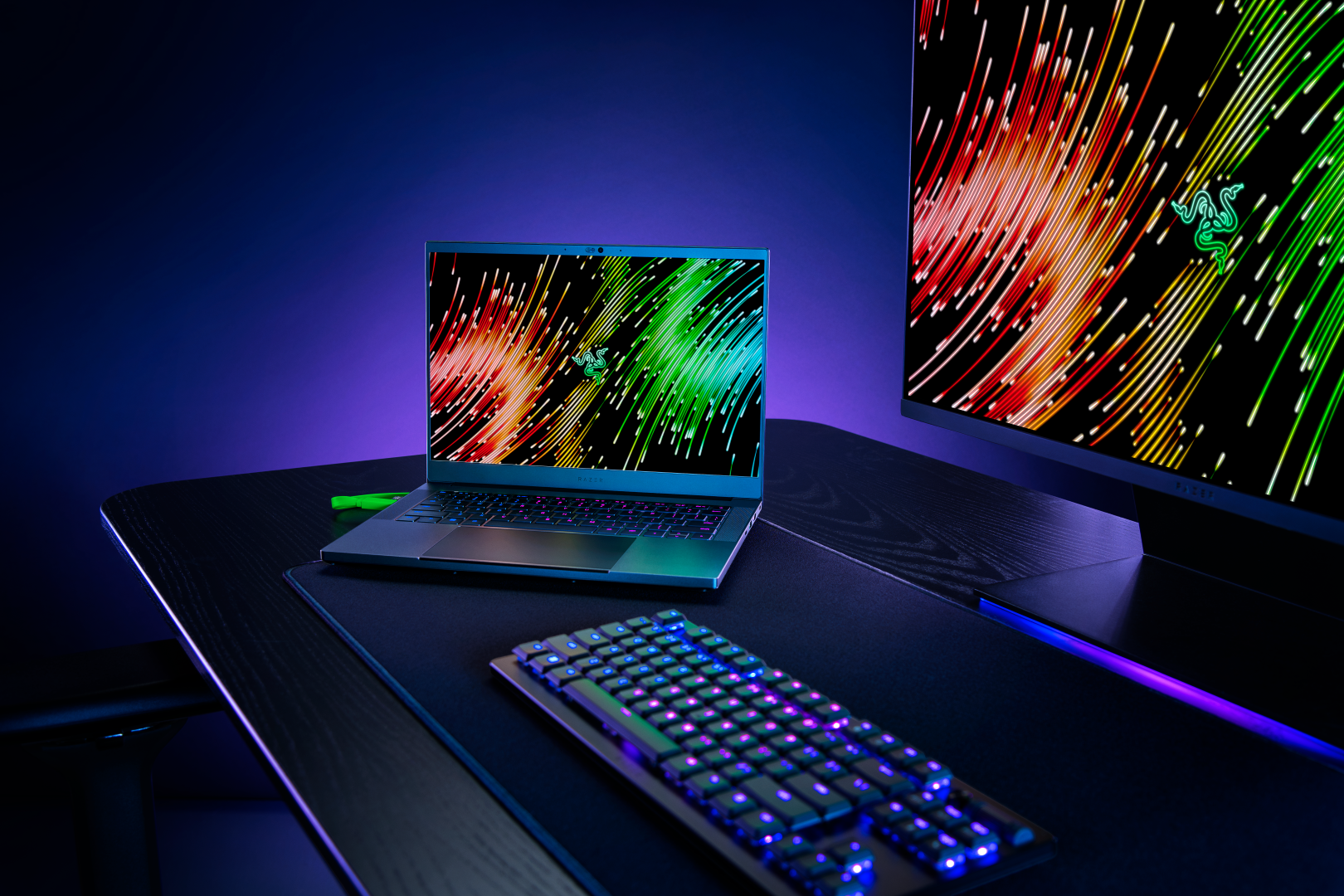 ABOUT THE RAZER BLADE 14
· AMD Ryzen 9 7940HS Processor (8 Cores/16 Threads/5.2 GHz)
· NVIDIA GeForce RTX 4060/4070 Laptop GPU (140 W TGP)
· Up to 32 GB DDR5-5600 MHz RAM (expandable to 64 GB)
· 14" 16:10 QHD+ 240Hz Display (up to 500 nits; 100% DCI-P3; <3 ms response)
· 0.71" (17.99 mm) thin; 4.05lbs (1.84 kg) light
· Matte Black | Mercury White
PRICE & AVAILABILITY
· Starts at $2,399.99 USD / €2799,99 MSRP
· Available beginning June 14, 2023 at 8am PT. Customers who purchase at Razer.com and RazerStore will receive a limited-edition Chroma Joyplot Razer Skin ($59.99 value) while supplies last.
The Razer Blade 14 is available now!
What do you think about the Razer Blade 14? Do you believe it is the ultimate portable gaming machine? Which rig would be its competitor? Let us know on social media!
Source: Razer
KEEP READING: Razer Unveils Revolutionary Gaming Audio with the Nommo V2 Speaker Line