WWE Hall of Famer and ECW legend Rob Van Dam recently recalled what it was like walking back into the ECW locker room after his first match with Sabu in ECW. RVD and Sabu were two of the biggest faces of classic ECW.  When most people hear ECW, they think of one two, if not both, RVD and Sabu.  RVD became probably the biggest star and most beloved wrestler in the classic version of ECW.
However, Rob Van Dam didn't start out on top of ECW.  It took time to climb up the ladder to become the face of the promotion.  One of his most heated rivalries was with "The Suicidal, Homicidal, Genocidal, Death–Defying Maniac" Sabu, who later became RVD's tag team partner.
The first time these two men met in ECW, the locker room was blown away, and it caught RVD off-guard.  On the latest episode of his podcast, 1 of a Kind with RVD, Rob Van Dam discussed what it was like seeing the ECW locker room give him a standing ovation after his first match with Sabu. He stated the following:
"Everybody was standing and clapping, and I didn't understand. I was, 'What are they doing?' It was weird to me. I seriously didn't get it. And Sabu said, 'Oh, they're doing that 'cause they loved our match. That was way better than anything they've ever seen here. You and I do that stuff all the time, but they're not used to it.' And I was like, 'Okay.' That was the tutelage I had." H/T To Wrestling Inc. for the transcription
ROB VAN DAM AND SABU HAD UNDENIABLE CHEMISTRY IN THE RING
The two men had undeniable chemistry when they met in the ring.  It could have been because it wasn't the first time they faced each other in a wrestling ring or perhaps because they were trained by the same man.  Both men were trained by Sabu's uncle The Sheik, not to be confused with late WWE Hall of Famer, The Iron Sheik.
RELATED: Matt Hardy Praises Orange Cassidy And Compares Him To Huge WWE Legend
I think the number one thing which made the matches RVD and Sabu had truly amazing is their styles being so similar yet completely different.  RVD moved like a cat.  He was so fast, agile, and unpredictable.  In a moment he could be on top of the turnbuckle or on top of his opponent.  He used his martial arts background to land quick strikes on his opponent.
Sabu was almost as fast, agile, and just as unpredictable, but in a completely different way.  He was far less graceful than Rob Van Dam and would use his entire body as a weapon, not just his hands and feet.  Jumping off something with something wrapped in barbed wire just to land on an opponent who was resting on a barbed wire table was just a typical Friday night for Sabu.
Sabu was very well respected in the ECW locker room which allowed Rob Van Dam to experiment with his style and gave him room to become the face of ECW because he was part of Sabu's group. Rob Van Dam added on his podcast:
"Sabu was almost holding my hand, carrying me around the dressing room, you know what I mean? I was in Sabu's clique and that was all I needed. That was my purpose in the industry… My ego took that as saying, 'Okay, me and Sabu and whoever else Sabu chooses is going to be on our own elite level."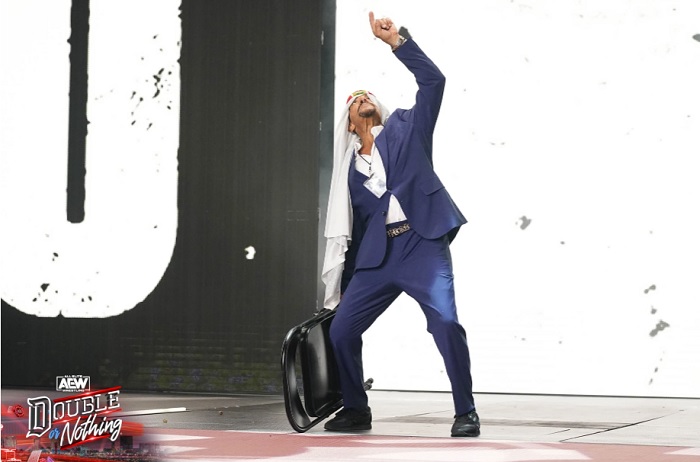 SABU'S DREAM FINAL OPPONENT
Even though Sabu retired in 2021, he hasn't been able to stay away from wrestling completely.  Just a few weeks ago at AEW: Double Or Nothing, the hardcore appeared as Adam Cole's special enforcer against his match with Chris Jericho. This was after he made an initial surprise appearance earlier in the week on AEW Dynamite.
Sabu's return to wrestling has brought up the idea of him possibly coming back to the ring for one more match.  However, he won't do it for just any opponent, and he doesn't want to wrestle RVD again.  He wants to face one of the biggest names in WWE and without a doubt the scariest, Brock Lesnar.  During a recent signing with Golden Ring Collectibles he talked about why he would want to face Lesnar. Sabu stated:
RELATED: Chris Jericho Regrets Never Working With These Two Legends In WCW
"I'd rather have a match with Brock Lesnar. If it's an actual final match and I'm not gonna wrestle anymore, I wanna work with Brock. He'd be my perfect opponent because he does stuff that I don't do and I do stuff that he doesn't do." H/T Wrestling Inc. for the transcription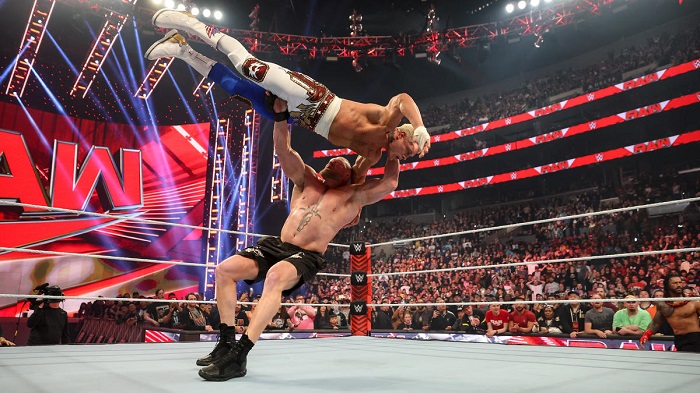 Lesnar is able to throw around his opponents like they are nothing and is able to brutalize his opponents. The question is what if he faces someone who doesn't mind getting thrown around, brutalized and someone who keeps getting up after. Lesnar has never faced anyone like Sabu before. It would be interesting to see what he would do against someone who is so well versed in the Hardcore wrestling style and likes pain.
Who do you think of when you hear ECW?  Do you think Rob Van Dam and Sabu are the faces of ECW?  Would you want to watch Sabu vs. Brock Lesnar?  Let us know who you think should be Sabu's last opponent if not RVD or Lesnar.
KEEP READING: AEW's Badass Britt Baker Defends Women In Hardcore Matches And Reveals What She Loves About the Company
SOURCE: 1 of a Kind with RVD, Wrestling Inc., Golden Ring Collectibles, Wrestling Inc.