Marvel Studios' Secret Invasion finally puts Nick Fury (Samuel L. Jackson) in the spotlight as he fights against the Skrulls he once called allies. It's been a while since audiences last saw Fury, who's spent most of his time off-world in his spaceship since Avengers: Endgame.
Fury's absence from things on Earth plays a significant role in Secret Invasion's plot. However, he wasn't the only one who Thanos snapped out of existence, and the upcoming Disney+ series explores the strained relationship between Fury and his former S.H.I.E.L.D. agent Maria Hill (Cobie Smulders).
Furious at Fury
The Illuminerdi recently attended the Secret Invasion virtual press conference, where Cobie Smulders and Samuel L. Jackson commented on how their MCU characters are holding up after The Blip. Unfortunately, yet understandably, it's not all sunshine and rainbows for our favorite superspies.
I think Maria Hill came back and someone else was sitting in her desk, and [she] immediately kicked them out and got to work. I think there was just a mountain of cases to get to, which is part of her resentment towards Fury because he was not around.

Cobie Smulders, Secret Invasion press conference
RELATED: "What Is a Red Hulk?" Said The Incredible Harrison Ford When Asked After Torn Pants Were Spotted on Set of Captain America 4
While Nick Fury thought he was doing the right thing by leaving Maria Hill in charge, his neglect to help her in times of need puts a strain on their once-strong relationship. When Secret Invasion catches up with Hill, she's a hardened version of the S.H.I.E.L.D. agent audiences first saw in The Avengers and rightfully angry with her former boss.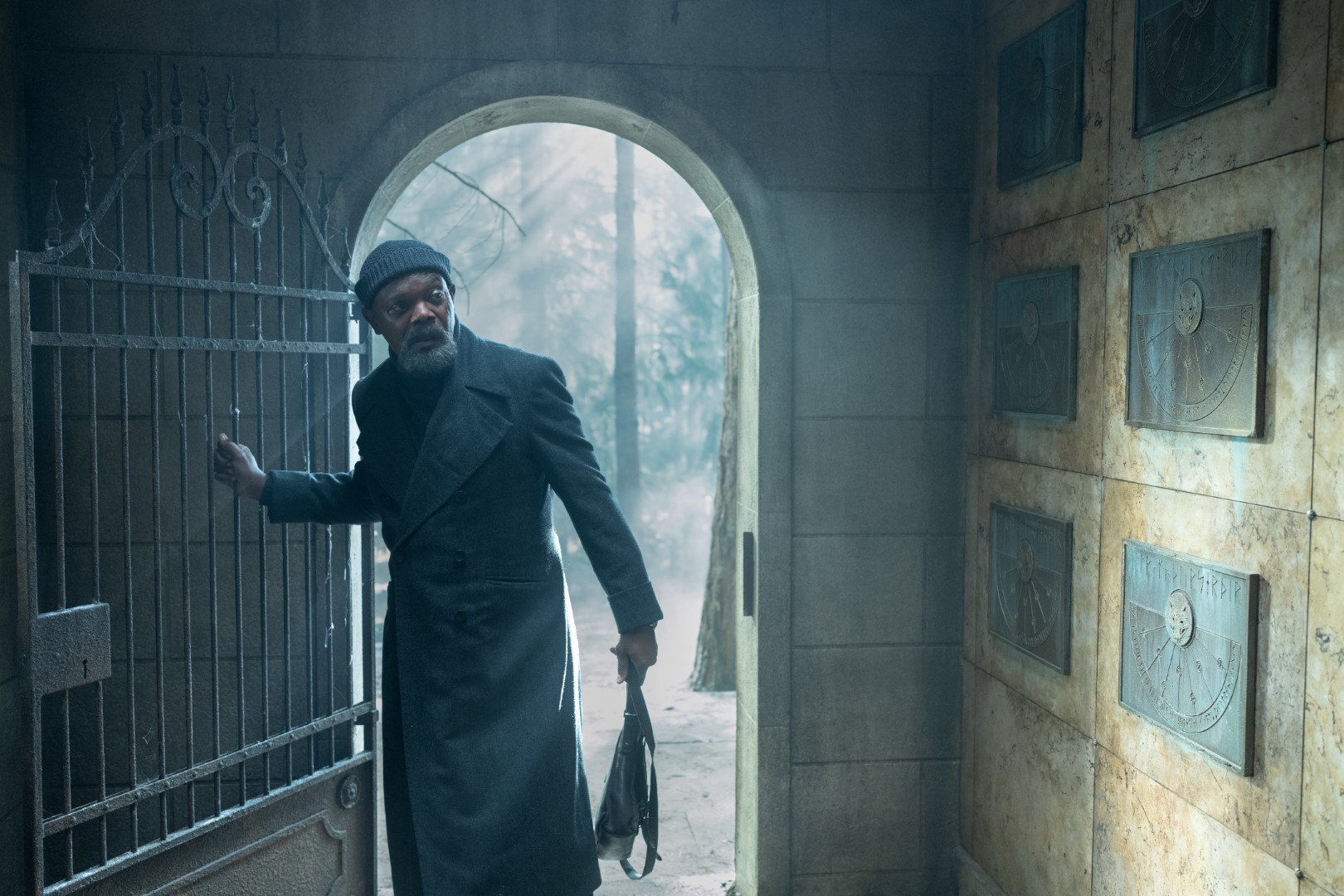 While things may seem fine for Nick Fury, Secret Invasion assures audiences they are not. Thanos proved Fury wasn't as prepared for threats to Earth as he thought, and everything's taken a toll on him and his mental health.
It definitely has a mental health effect on you, and, you know, it causes a different kind of rift between you and the people that you've been around, or people that you're supposed to be close to. Like I said, I haven't been returning her calls [looks at Smulders]. There's a few other people I haven't been calling back either.

Samuel L. Jackson, Secret Invasion press conference
RELATED: Disney's New Schedule: Deadpool 3 Moves Up to May 2024, Next Avengers and Avatar Films Delayed; Two Star Wars Films to Hit in 2026, and More
Fans can get more of Fury and Hill's story when Secret Invasion premieres on Disney+ on June 21.
About Secret Invasion
Release Date: June 21, 2023, exclusively on Disney+
Director: Ali Selim
Head Writer: Kyle Bradstreet
Executive Producers: Kevin Feige, Jonathan Schwartz, Louis D'Esposito, Victoria Alonso, Brad Winderbaum, Samuel L. Jackson, Ali Selim, Kyle Bradstreet, and Brian Tucker
Production Company: Marvel Studios
Cast: Samuel L. Jackson, Ben Mendelsohn, Cobie Smulders, Martin Freeman, Kingsley Ben-Adir, Charlayne Woodard, Killian Scott, Samuel Adewunmi, Dermot Mulroney, Christopher McDonald, Katie Finneran, with Emilia Clarke, with Olivia Colman, and Don Cheadle
Synopsis: In Marvel Studios' new series "Secret Invasion," set in the present-day MCU, Nick Fury learns of a clandestine invasion of Earth by a faction of shapeshifting Skrulls. Fury joins his allies, including Everett Ross, Maria Hill, and the Skrull Talos, who has made a life for himself on Earth. Together they race against time to thwart an imminent Skrull invasion and save humanity.
Are you excited about Marvel Studios' Secret Invasion? Do you like that they're exploring Maria Hill and Nick Fury's relationship? What other characters do you think will be mad at Fury? Let us know your thoughts and theories on social media!
KEEP READING: Secret Invasion Review [Ep 1-2]- Shakes the MCU to Its Core