Power Rangers fans, change is coming, be prepared to say goodbye, especially to a place that has been a literal home to Power Rangers ever since 2002.
Power Rangers is saying goodbye to Simon Bennett, Becca Barnes, the cast from Dino Fury to Cosmic Fury and so many hard-working people who have been pouring their hearts and souls behind the scenes, and now we're saying goodbye to New Zealand.
Goodbye New Zealand
RELATED: Power Rangers' Simon Bennett Reveals Cosmic Fury As His Final Season
Fellow Illuminerdi journalist Joe Deckelmeier dropped major news on Twitter letting the world know that Power Rangers will be the last season filmed in New Zealand.
The news comes on the heels of veteran Power Rangers writer Becca Barnes announcing her departure from the long-running franchise not too long after Simon Bennett confirmed that Cosmic Fury would be his last time serving as the show's showrunner and executive producer.
RELATED: Transformers: Rise of the Beasts Review – The Spark Has Never Been Stronger Despite Not Maximizing the Maximals
We are saying goodbye to the cast, crew, and New Zealand, but are we saying goodbye to the color-coded heroes for good? No, we are not.
Like Joe said, "Power Rangers would be the last season filmed in New Zealand". He did not say anything about Power Rangers being over.
What Does The Future Of The Franchise Look Like?
RELATED: Jonathan Entwistle To Direct New 2024 Karate Kid Reboot: Exclusive
I understand how easy it is to forget about Jonathan Entwistle's reboot in development or think it's not happening. It's been about five years and barely any information about it has been public other than Bryan Edward Hill originally serving as the writer, and Jenny Klein serving as the executive producer and showrunner.
Entwistle planned to launch a cinematic universe for the Rangers beginning with a theatrical film. The theatrical plans were scaled back and Hasbro and Netflix decided to have the latter host series and movies for Entwistle's new shared universe. Not too long ago, Hasbro's Deb Thomas confirmed the ongoing development of the scripted young adult series with writer/showrunner Jenny Klein and Jonathan Entwistle.
As of right now, there is no Power Rangers movie moving forward, however, Jenny Klein and Jonathan Entwistle's series will still be moving forward. The script was finalized a while ago so we do not expect the show to be affected by the WGA Strike. However, a possible strike from the DGA or SAG could delay the production of the series but it's too soon to tell.
ABOUT HASBRO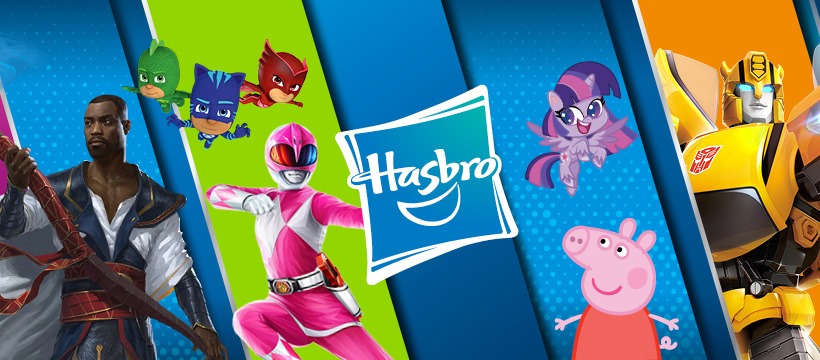 RELATED: What The Incredible Transformers: Rise of the Beasts Post-Credits Scene Means For The Future of 2 Franchises
Hasbro is a global play and entertainment company committed to making the world a better place for all children, fans, and families. We deliver immersive brand experiences for global audiences through consumer products, including toys and games, entertainment, and gaming. Hasbro's unparalleled portfolio of approximately 1,500 brands includes MAGIC: THE GATHERING, NERF, MY LITTLE PONY, TRANSFORMERS, PLAY-DOH, MONOPOLY, BABY ALIVE, DUNGEONS & DRAGONS, POWER RANGERS, PEPPA PIG and PJ MASKS, as well as premier partner brands.
ABOUT POWER RANGERS
Power Rangers is celebrating 29 continuous years on the air, making it one of the longest-running kids' live-action series in television history, with more than 900 episodes aired to date. Created by Haim Saban and launched in 1993 with MMPR, the series has a worldwide fan base and legacy. Power Rangers celebrates its 29th overall season with a new season of Dino Fury, and the 30th-Anniversary special, Once & Always airing now exclusively on Netflix. Coming this fall, kids, families, and fans can continue celebrating Power Rangers' 30th year by watching Power Rangers Cosmic Fury.

How do you feel about Power Rangers no longer being filmed in New Zealand? Where do you think the series will film next? Are you excited about the future of the franchise? Let us know on social media. If you like what you've read, there's more where that came from, follow us for more Power Rangers content like this, we're always watching.
KEEP READING: DON CHEADLE IS READY TO EXPLORE RHODEY IN SECRET INVASION WITHOUT THE AVENGERS