As one of the latest anime of Crunchyroll's spring lineup that has concluded, Mashle: Magic & Muscles is the best parody of a magic world in any medium. The series delivers hilarious moments throughout the entire season. The story features Mash, an impossibly strong student who is forced to enroll in a Magic school without Magic. Many shenanigans feature in this new anime series as the perfect parody inspired by the Wizarding World. 
Mashle: Magic & Muscles is the anime adaptation of the manga written and illustrated by Hajime Kōmoto. The manga recently concluded with Chapter 162 in Weekly Shonen Jump Issue #31, and the Final Volume, Volume 18, will release in October 2023. The anime adaptation headlined Crunchyroll's Spring 2023 lineup with a 12-episode first season. The story is set in a world filled with magic and defines its social standing by how well one wields magic.
But the series' main character, Mash Burnedead, is the only human who can't use it. Despite this, he is forced to enroll in a magic school after being discovered and uses his impossible strength to get through any challenges. 
Mashle: Magic & Muscles is a Cream-Puff-Filled Bundle of Laughs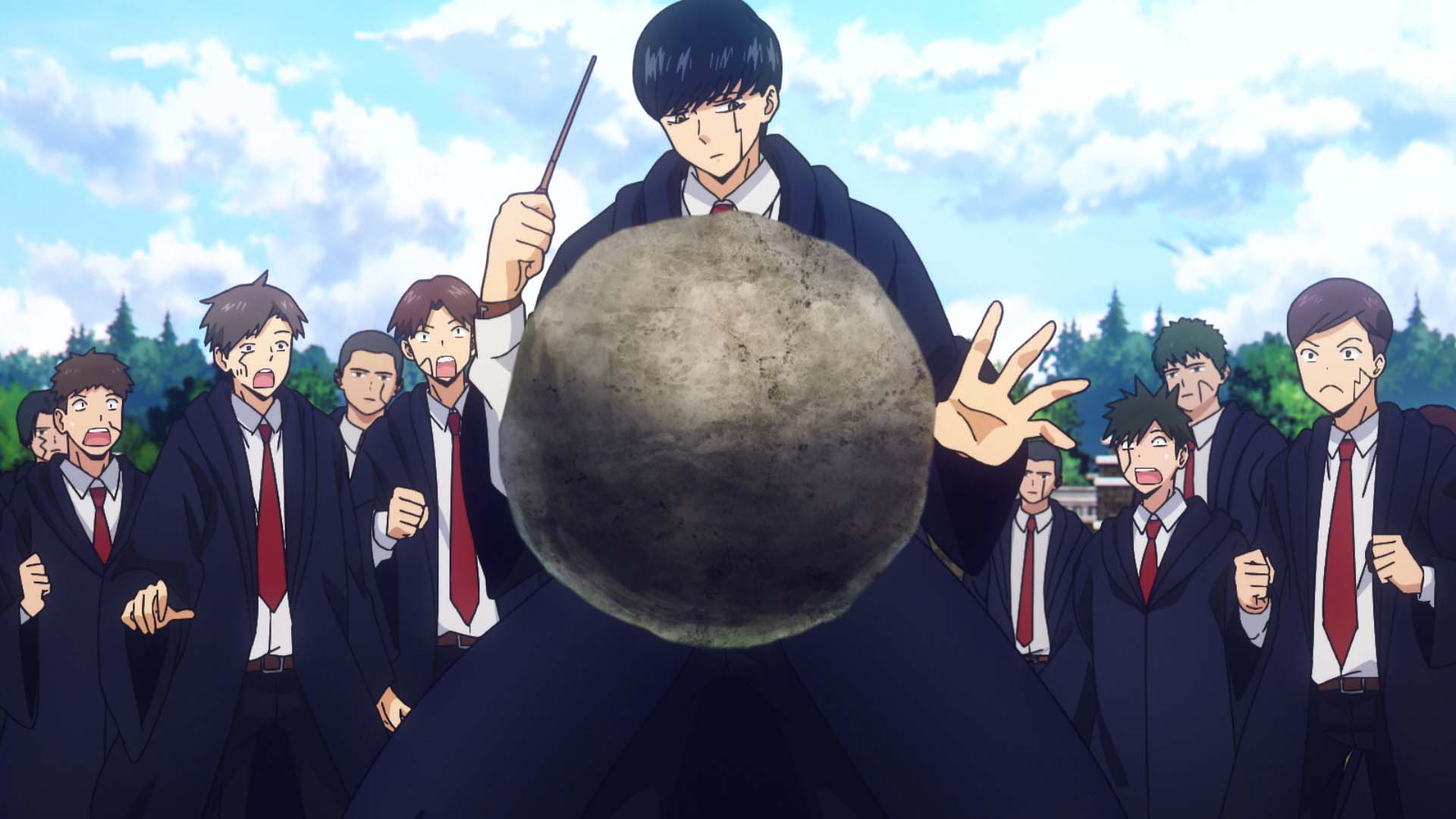 The anime is the perfect mix of action and humor as Mash defies expectations throughout the series, including many impossible physic-defying feats that even confuse wizards. The first episode is the perfect example of what the viewer can expect from the series as Mash lives a simple life of lifting weights and breaking doors. That is until he encounters a threat against himself and his adoptive father and he is forced to use his ridiculous physical abilities to defend themselves. His overwhelming physical power easily brushes off high-level wizard fireballs.
RELATED: One Piece: The Legendary Original Japanese Voice Actors To Dub Their Live-Action Counterparts
Mashle Obviously Mashes Aspects of Other Franchises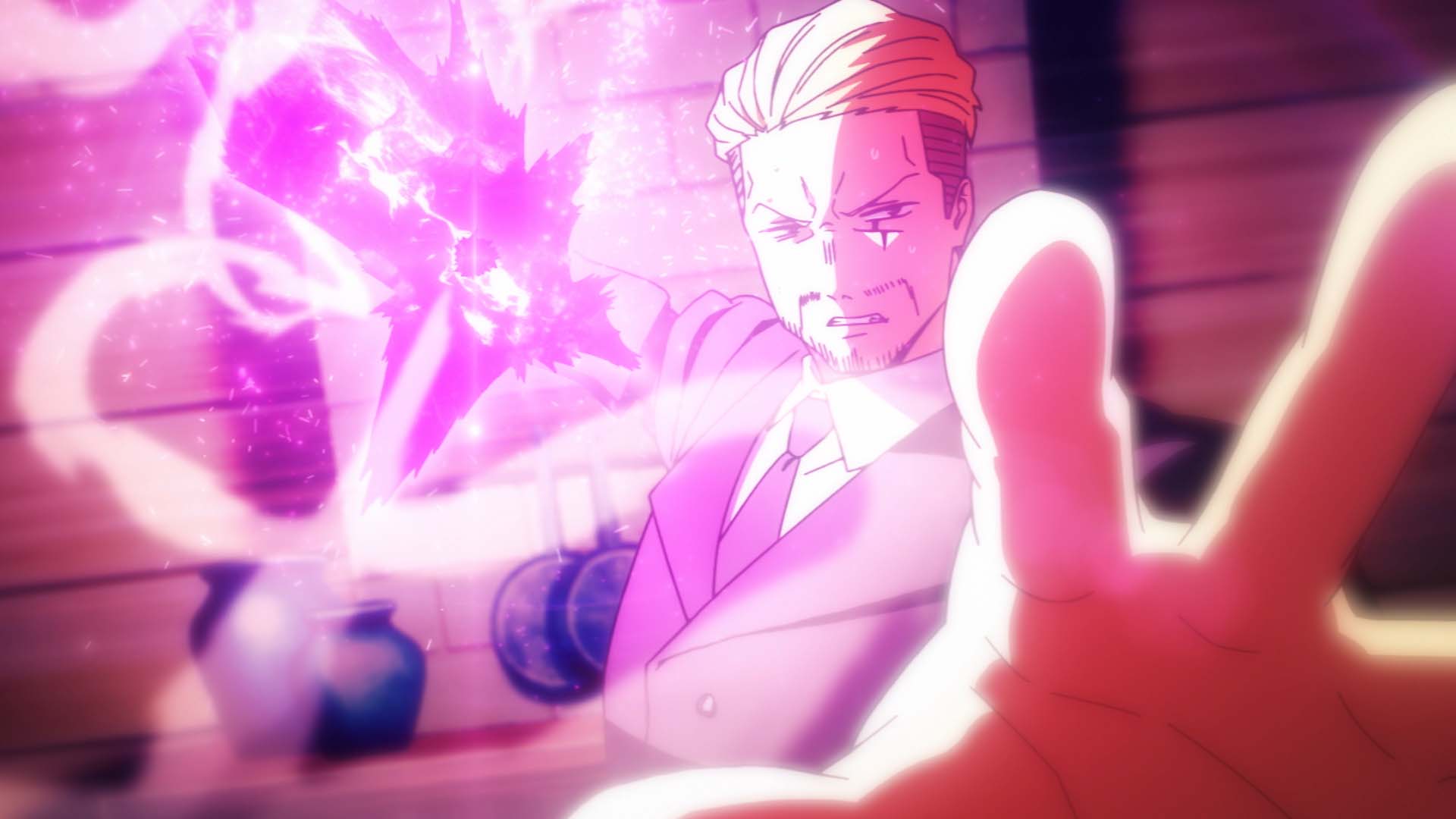 Instant comparisons can be made between Mashle: Magic & Muscles and Saitama from One Punch Man and J.K. Rowling's Wizarding World as viewers dive into more episodes. Mash is a brilliant equivalent to the iconic hero within a fantasy world as he has similar quirks, including vague expressions and impossible strength. There are many features in the first season that fans will draw a comparison to from the Wizarding World too, but the most obvious is the take on the Quidditch game. Although there may be references, the character-defined magic adds its unique twist as each user uses a specific set of spells. 
A Wonderful Mash-Up of Characters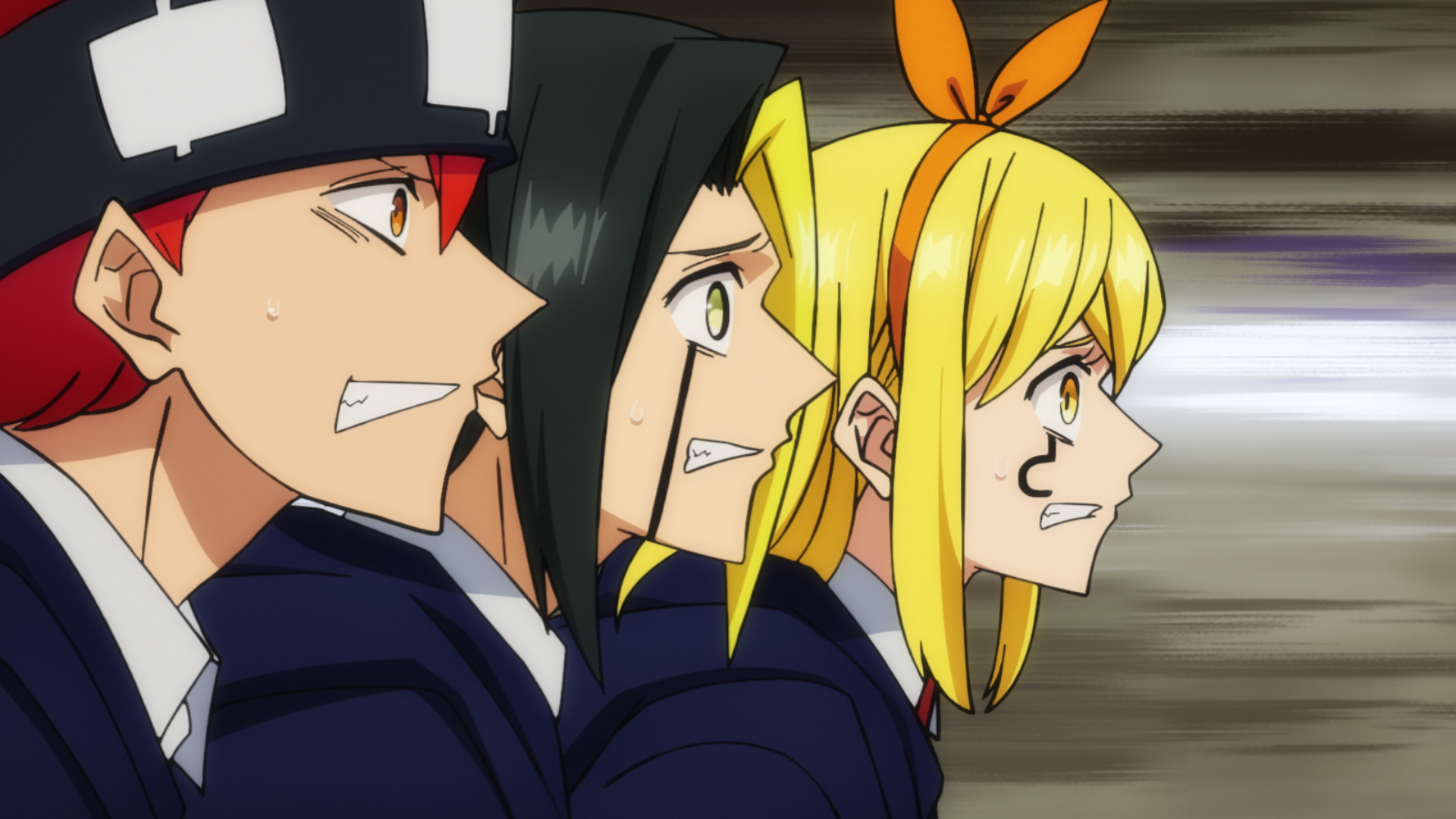 Mashle: Magic & Muscles focuses on Mash (Chiaki Kobayashi), the heart of the humor for the series. His actions lead to the best reactions, shocking everyone with his impossible abilities. Kobayahsi's vague expressions and reactions are only made better by his nervous reactions to people realizing he can't use magic.
His friends add to the array of obsessions including Lemon Irvine (Reina Ueda), Lance Crown (Kaito Ishikawa), Finn Ames (Reiji Kawashima), and Dot Barrett (Takuya Eguchi) as each adds to the series with their own quirks and reactions.
RELATED: WARNER BROS. & WIT STUDIO REVEAL UNEXPECTED SUICIDE SQUAD ISEKAI ANIME PROJECT WITH NEW TEASER
Lemon's obsession with Mash to be her husband keeps a playful touch throughout the series, but the obsessions of Lance and Dot provide tons of humor on top of Mash's moments. This includes Eguchi's performance as Dot becomes enraged with 'Hot-looking guys' and Lance's obsession with his sister, which somehow allows Mash to develop a connection. The villains for the first season, including Abel Walker and Abyss Razor, are also great additions that promise more hilarious encounters for the future. 
Mashle Mashes Story with Shenanigans
Mash's story is simply started with his overwhelming desire for Cream Puffs (Shu Cream), which leads to his discovery and encounter with the Magic Police and Brad Coleman. It was the encounter with Brad that led to the first demonstration of Mash's power against magic as he simply pushes spells out of the way and even juggles them. To live a peaceful life, Brad tells Mash to enroll in a magic school to become a Divine Visionary, leading to Mash enrolling in the academy. 
Mash breaking doors every time he uses one showcases how strong he is and becomes a running gag. Mash also constantly faces many antagonistic encounters but continues to surprise and provide laughs with every workaround. By far my favorite of these shenanigans is Mash flying a broomstick by kicking his legs to keep him in the air.
Outside of hiding his lack of magical powers, Cream Puffs are one of the only focuses for Mash and it is funny to see everyone's confusion as he indulges in them. The best highlight of this obsession is when Lance tries to teach potions and Mash somehow kept making Cream Puffs.
A Puff of Action, Drama, Humor
There is a great mix of action that features Mash's physical abilities and the magic used by his friends and foes. The most gratifying moments throughout the series are of Mash taking action and surprising his foes with devastating blows. It's not all fun and games either, as magic is used by other characters to add intense danger and increase the drama. My favorite action sequence involves the final fights between Mash's group of friends and the Magia Lupis of House Lang as these fights include everyone.
Magical Musical Earworms 
A great range of music is featured in the anime series including the opening theme, Knock Out by Taiiku Okazaki as it wakes viewers up as an epic start of each episode. However, the most indoctrinating is the ending theme 'Shu Cream Funk' performed by Philosophy no Dance, which has kept ringing in our heads since the first episode.
The ending theme is the perfect compliment to Mashle: Magic & Muscles as it enhances the overwhelming aesthetic and obsession with Cream Puffs. The dance routine is also a delight with its captivating routine. The song is a perfect closer that lifts the sadness that any episode may end with.
RELATED: Jujutsu Kaisen Kicks Off Epic Season 2 in July on Crunchyroll!  
My Mashed Up Mashle Mediations
The first season of Mashle: Magic & Muscles has been a brilliant journey of exploring this magical world and some of the characters in it. There is a lot still to be fleshed out as this introduction will eventually lead to deeper dives into characters for the next installment. It will be interesting to see how the humor will continue throughout the series.
Mashle: Magic & Muscle has moved at an incredible speed from the beginning and has been a great introduction to the world and state of affairs with hilarity throughout, which leads me to give the first season a 9 out of 10. 
Mashle: Magic & Muscle has already been revealed to release Season 2, which has been announced to be coming in January 2024. Season 1 is currently available on Crunchyroll and consists of 12 episodes.
About Mashle: Magic & Muscle
Release Date: 7 April 2023
Based On: Manga by Hajime Komoto
Director: Tomoya Tanaka
Writers: Yôsuke Kuroda
Publisher: Aniplex of America
Cast: Chiaki Kobayashi, Reina Ueda, Takuya Eguchi, Reiji Kawashima, Kaito Ishikawa, Yûichirô Umehara, Katsuyuki Konishi, Hiroaki Hirata
Synopsis
This is a world of magic. This is a world in which magic is casually used by everyone. In a deep, dark forest in this world of magic, there is a boy who is singlemindedly working out. His name is Mash Burnedead, and he has a secret. He can't use magic.
All he wanted was to live a quiet life with his family, but people suddenly start trying to kill him one day and he somehow finds himself enrolled in Magic School. There, he sets his sights on becoming a "Divine Visionary," the elite of the elite. Will his ripped muscles work against the best and brightest of the wizarding world? The curtain rises on this off-kilter magical fantasy in which the power of being jacked crushes any spell!
What do you think of Mashle: Magic & Muscle? Which moment has been your favorite in the anime so far? Are you looking forward to the next installment in 2024? Let us know on social media and keep following The Illuminerdi for more anime and reviews.  
KEEP READING: Anime Expo 2023: Crunchyroll Reveals Exciting Treats For Devoted Fans