Jazwares, one of the fastest-growing toy companies globally, is set to make a significant splash at this year's San Diego Comic-Con (SDCC). For the first time in the company's history, Jazwares will host a panel at the world-renowned pop culture event. The panel, scheduled for Saturday, July 22, will be moderated by industry icon Jeremy Padawer and will feature candid discussions about Jazwares' hottest offerings for 2023 and beyond.
Jazwares is Hosting Their First SDCC Panel
The panel will include Jamie Sikorski and Casey Wood from the Pokémon brand, Betsy Burkett from Squishmallows, Max Lux and David Clarke from Star Wars Micro Galaxy Squadron, and Greg Mitchell and Daniel Jung from the AEW brand. These panelists will reveal exclusive new collectibles from the company's top brands. The Jazwares Spotlight panel will take place from 12:30-1:30 pm PT in room 29CD, and all interested Comic-Con attendees are invited to join.
RELATED: [SDCC2023] Yu-Gi-Oh! TCG: Celebrating 25 Years with New Releases and Exciting Events
In addition to the panel, Jazwares will have a booth (#3513) at the event, where attendees can get a firsthand look at the brand's newest products and participate in various activations. The booth will also feature several SDCC exclusives, including special offerings from Squishmallows, Pokémon, Star Wars Micro Galaxy Squadron, All Elite Wrestling (AEW), The World of Halo, Call of Duty, Fortnite, Adopt Me!, and Jazwares Costume Play.
One of the highlights of Jazwares' SDCC presence is the "Attack of the Metallic Menace," an experiential activation created in collaboration with "The Real Cost." Inspired by classic Kaiju movies like Godzilla vs. The Smog Monster, this larger-than-life activation aims to raise awareness about the dangers of youth vaping. Attendees can interact with the ten-foot metal monster in front of a backdrop resembling a set of lungs and engage with multiple augmented reality experiences that bring the monster to life.
Exclusives and Booth Events
Fans who want to get up close and personal with the brand's newest products and partake in various activations can also stop by the Jazwares booth (#3513 on the Show Floor) all weekend long. Con-goers will also have the chance to check out a variety of SDCC exclusives throughout the event including:
SQUISHMALLOWS – Exclusive SDCC Check-In Series Squishmallows will be on display, featuring fan favorites Malcolm, Emily, Cam, and Patty, each dressed in their raddest show 'fits for the big event!
POKÉMON – Journey to the Pokémon booth and pick up the SDCC-exclusive Select First Partner Battle Figure Pack.
STAR WARS MICRO GALAXY SQUADRON – Celebrate the art of Star Wars: Return of the Jedi with the STAR WARS Micro Galaxy Squadron Storyboard Series. This SDCC exclusive series features X-wing, A-wing, and TIE interceptor vehicles with unique colorways that pay homage to the film series' original storyboards.
ALL ELITE WRESTLING (AEW) – Tag into the AEW Booth to check out some exclusives and surprises. Make sure to stick around as you never know who will enter the ring!
THE WORLD OF HALO – Get ready to ride in style!! The brand will be offering an exclusive Warthog with Spartan Celox and accessories that all feature a unique Neon Superfly coating. It also contains a code for in-game DLC and comes packed in premium packaging so get ready to light up the fight!
CALL OF DUTY – Celebrate 20 years of Call of Duty with a first look at the new line of toys based on the best-selling video game series!
FORTNITE – Drop into the booth and squad up with our latest Fortnite SDCC exclusive. This year's entry features a gilded Tomatohead and Beef Boss encased in opulent light-up packaging!
ADOPT ME! – Adopt Me fans are going to love the new friend's packs, featuring adorable figures and their favorite pets from the hit game, Adopt Me!
JAZWARES COSTUME PLAY – You don't want to miss this Comic-Con exclusive! Krrsantan, the Wookie bounty hunter from the Book of Boba Fett, will be making appearances throughout the weekend at the Star Wars Pavilion for galactic photo ops. The inflatable suit will also be available for sale at the Jazwares booth. And get ready for a Thwip'ing awesome Marvel booth takeover featuring the all-new Spider-Man Zentai Suit on Friday with fun surprises for fans and epic appearances from all over the Spider-Verse.
DEVSERIES – Celebrate your favorite game devs at the Jazwares DevSeries booth. The brand will be showcasing the Jailbreak microsite update and revealing a new Brookhaven product on July 19!
RELATED: [SDCC2023] Super Impulse to Make Grand Debut at Comic-Con
Jazwares, a Berkshire Hathaway Company, is known for its creativity, ingenuity, and play. The company's portfolio includes popular brands like Fortnite, Peppa Pig, CoComelon, Roblox toys, Nerf games, First Act, Domez, Nanables, and many more. With its first-ever SDCC panel and exciting activations, Jazwares continues to demonstrate its commitment to engaging with fans and delivering high-quality, innovative products.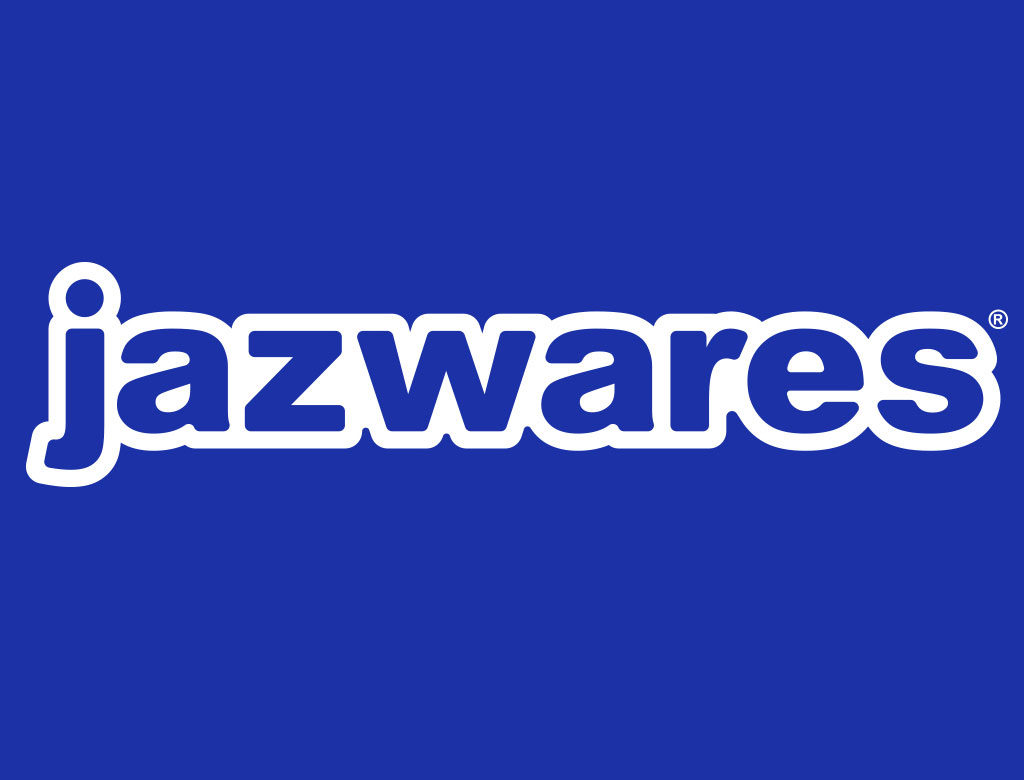 What are you most excited about from Jazwares' upcoming offerings revealed at the San Diego Comic-Con? Which exclusive collectible from Jazwares are you most eager to get your hands on? How do you think Jazwares' first-ever panel at SDCC went? Share your thoughts, photos, and experiences with us on social media using the hashtag #IllAtSDCC.
Source: Jazwares
KEEP READING: [SDCC2023] 9th Annual Her Universe Fashion Show Brings Geek Chic to SDCC 2023 with a Celebration of Disney, Pixar, Marvel, and Star Wars