Ranger Academy #1 release date has finally been revealed for the upcoming new comic series. The new release from Boom! Studios will finally allow fans to attend the amazing school where rangers are trained and honed this fall. Previews of the new release have already been unleashed, including covers that feature the new characters and even the incredible new facility that trains the next generation. Get ready for a fresh new take on the Power Rangers universe that has been created by Maria Ingrande Mora and Jo Mi-Gyeong.
Boom! Studios featured the Ranger Academy as part of the Free Comic Book Day 2023 event, allowing fans to experience a sample of the upcoming story. As Power Rangers celebrates its 30th anniversary, this new comic brings a fresh take on the Ranger universe just as Mighty Morphin Power Rangers starts the Darkest Hour. This new release will join the line-up of epic content from Boom! Studios include BRZRKR, Something is Killing the Children, Once & Future, and The Seasons Have Teeth.
Related: Power Rangers Ranger Academy Teases A Great new indirect Story for the Morphin Grid
BOOM! Studios Invites You To Join the RANGER ACADEMY! Enroll Today
If you had a chance to join the Power Rangers, would you? This is the question at the very heart of a brand-new ongoing series from BOOM! Studios, under license by Hasbro, Inc., writer Maria Ingrande Mora (The Immeasurable Depth of You), artist Jo Mi-Gyeong (Eve: Children of the Moon), and colorist Fabiana Mascolo (Alice Ever After) as they chart a bold new expansion of the Power Rangers Universe!
13-year-old Sage lives on an isolated lunar colony with her adoptive father, but her days on the farm will change forever when she comes across a wreckage with wounded passengers, people from an academy training to be something called… Power Rangers. For the first time, discover the amazing school where Rangers are made!
Maria Ingrande Mora (they/she) is a content designer and Florida native. Their queer YA debut, Fragile Remedy, was selected as Junior Library Guild Gold Standard Selection. Their contemporary debut, The Immeasurable Depth of You, received starred reviews from Kirkus Reviews, School Library Journal, and Booklist. Find them on Instagram at @mariamorawrites.
RELATED: Ranger Academy's Jaw-Dropping Plot Revealed by 1st Volume
"It's such an honor to introduce Sage and her friends to a new generation of Power Rangers fans. Jo is a dream to collaborate with, and her love for these characters is clear in every panel and expression. Welcome to Ranger Academy!"

Writer, Maria Ingrande Mora
Jo Mi-Gyeong is a comic artist living in Seoul, South Korea. She's an artist on the EVE series for BOOM! Studios. She's also participated in The Dark Crystal: Age of Resistance comics for BOOM! Studios, Beastlands for Dark Horse Comics, and the storyboards of STAR-CROSSED comics for Riot Games.
"Creating the details of this new world for Ranger Academy was a lot of fun for me. If there was anything more enjoyable than that, it would have been to portray the characters' rich sensibilities and expressions of emotions. I hope everyone will love them just as I fell in love with them."

Artist, Jo Mi-Gyeong
Ranger Academy #1 features a main cover by Miguel Mercado (Magic) with variants by Jo Mi-Gyeong and Ejikure (Mighty Morphin Power Rangers/Teenage Mutant Ninja Turtles II). 
RELATED: Top 5 Highly Anticipated Features in Power Rangers Unlimited: Hyperforce #1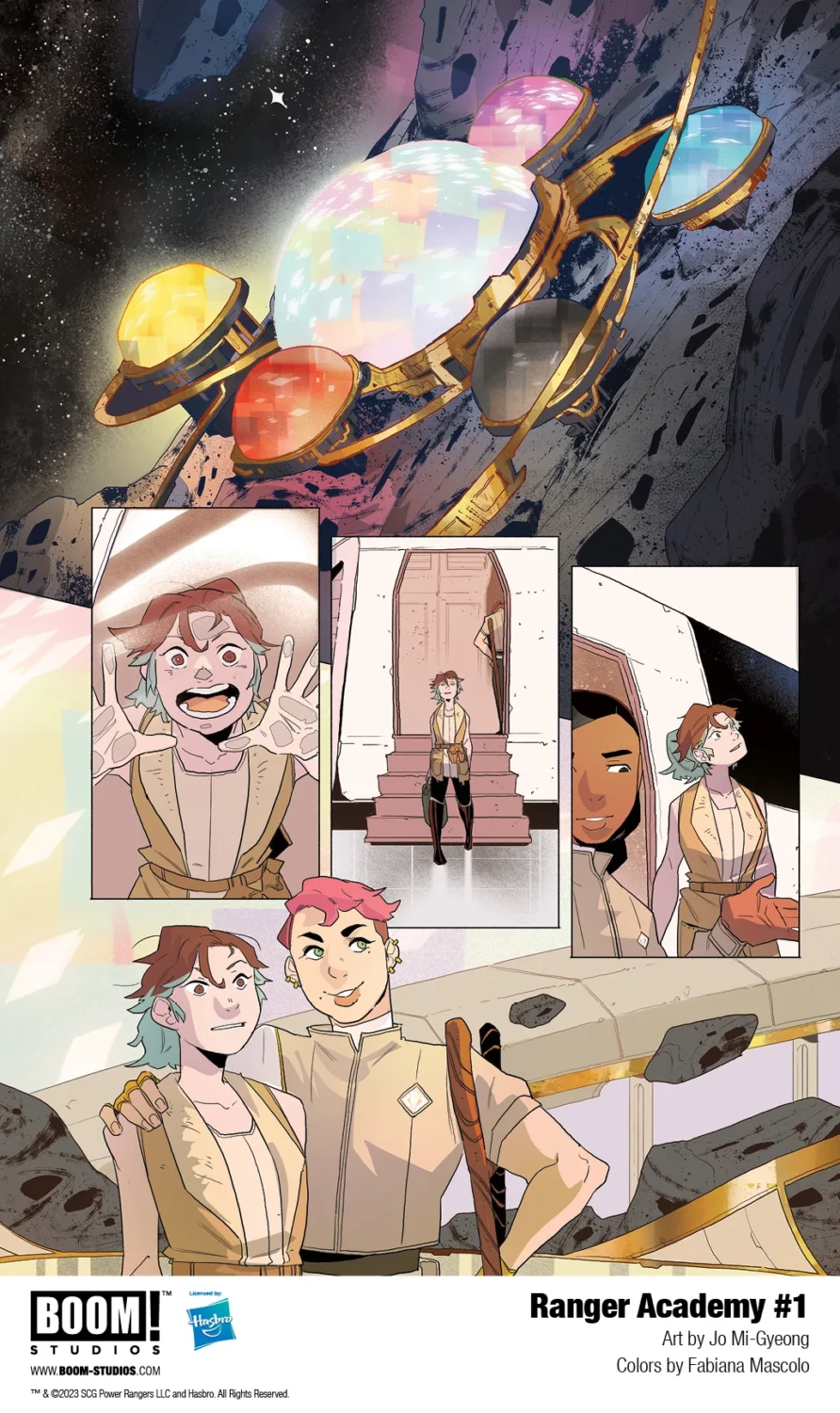 "Ranger Academy is what you get when Power Rangers meets My Hero Academia. Teenage angst, romance, super powers, and high action adventure! It is my new favourite Power Rangers series, hands down."

Series Editor, Dafna Pleban
The FCBD comic was a fantastic teaser for something new within the Power Rangers universe. The synopsis had already been revealed by the first volume listing discovered on Amazon, but the release date reveals also grants a look at the School for Rangers. This monumentous space base is a perfect choice as a School that teaches Morphin Grid Superheroes, which is evocative of the LightSpeed Rescue Aqua Base. There are even dorms teased for students that represent different Ranger colors, adding an epic 'Hogwarts' vibe to it. Fans should prepare themselves for a great new addition to the Power Rangers lore.
Ranger Academy #1 will be available in comic shops on October 4, 2023. It is available for pre-order at your local comic shop. Digital copies can be purchased from content providers, including comiXology, iBooks, Google Play, and Kindle.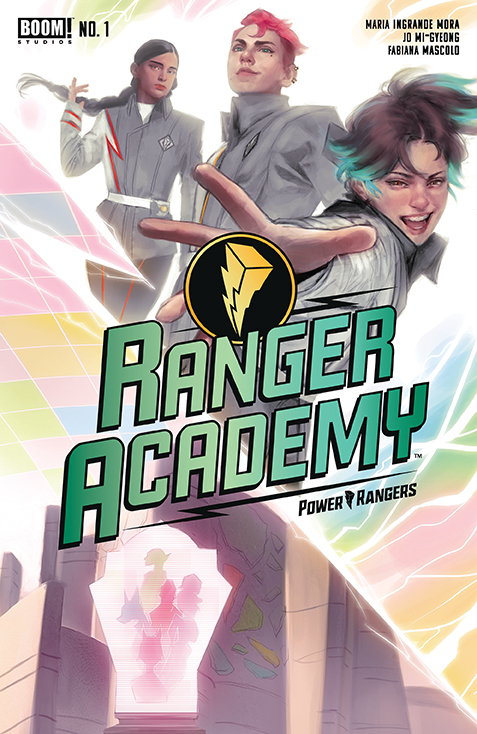 What do you think of Ranger Academy? Did you get the FCBD issue for the upcoming new Power Rangers comic series? Which releases have you been enjoying from Boom! Studios? Let us know on social media and keep following The Illuminerdi for more Power Rangers news.
KEEP READING: AHSOKA: NATASHA LIU BORDIZZO IS PUTTING HER OWN FRESH SPIN ON SABINE WREN FOR THE EPIC STAR WARS SPIN-OFF IN 2023
Source: Boom! Studios