Insomniac Games, responsible for the acclaimed Spider-Man games franchise, has teased a third game in its upcoming lineup, which is rumored to star the symbiote, Venom.
Insomniac Games is an American video game development company known for creating some of the most iconic and successful video game franchises. The company was founded in 1994 by Ted Price and is based in Burbank, California. Over the years, Insomniac Games has established itself as one of the leading game developers in the industry, producing games such as Ratchet & Clank, Spyro the Dragon and Resistance.

Throughout its history, Insomniac Games has been lauded for its creativity, technical prowess, and dedication to delivering high-quality gaming experiences. The company has received numerous awards and nominations for its games, and its fanbase continues to grow with each new release.
RELATED: [SDCC2023] MARVEL'S SPIDER-MAN 2 DROPS NEW TRAILER AND SURPRISE WITH GORGEOUS CONSOLE DEBUT
In 2019, Sony Interactive Entertainment acquired Insomniac Games, making it a first-party studio for PlayStation. This acquisition solidified their relationship with Sony and has allowed them to continue creating exclusive titles for PlayStation consoles.
The Clues Leading To A Venom Spin-Off
In 2018, Insomniac Games released a critically acclaimed and commercially successful game based on the iconic Marvel superhero, Spider-Man. The game's open-world mechanics, compelling story, and faithful adaptation of the character earned it widespread praise. Since then, we've had word of its sequel Spider-Man 2 (to be released in 2023) and Wolverine (with a release date yet to be announced).
RELATED: Doctor Doom To Lead Team of X-Men Mutants In New Marvel Comic; Could This Be A Hint At The MCU's Future?
But, as teased by Culture Crave on twitter, a third Marvel project is in the works, and the online rumor mill is suggesting it's going to be Venom.
The trailer for Spider-Man 2 features Venom, and it would make sense for his inclusion in the game to be a precursor to a game of his own. It also makes logistical sense, as Tony Todd (the voice actor for Venom) would have been in the studio recording for Spider-Man 2, so why not have him record for a Venom game at the same time? Kill two birds with one stone.    
Further credence to the rumor comes from Tony Todd himself, who cryptically tweeted back in February that he had "Just booked another significant voiceover for you know who #DevourThis".

RELATED: TMNT CO-CREATOR EXPLAINS UNFORTUNATE REASON WHY 'THE LAST RONIN' IS NOT BEING MADE INTO A FEATURE FILM
Insomniac Games is no stranger to producing spin-offs of its best selling franchises. In addition to the mainline Spider-Man games, we had the 2020 game featuring Miles Morales, and the The City that Never Sleeps DLC for the original game that came out in 2018. Miles' game got strong reviews, with the PS 5 version awarded 85/100 from Metacritic, showing that Insomniac Games knows how to produce good spin-offs, and that they are a good money-maker for them. This adds more credence to the Venom rumor.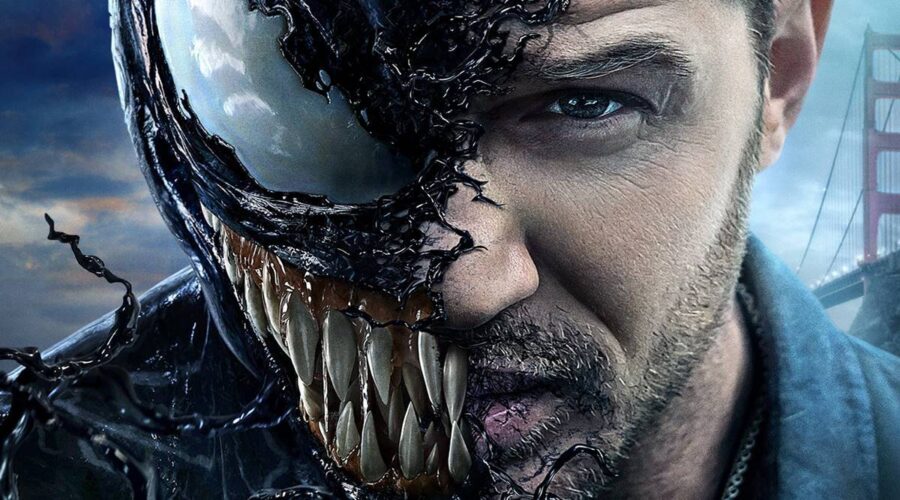 Venom himself has become an increasingly popular character of late, with Tom Hardy's first film being the 6th highest grossing film of 2018 and having the honor of being Sony's biggest ever opening in China. The third film is set for a July 2024 release – which might tie nicely with a game dropping…
RELATED: EL MUERTO LEAD, BAD BUNNY, DEPARTS WEIRD SPIDER-MAN SPIN-OFF
However, as Gaming Bible acknowledges, there is no confirmation that this third game is a Marvel game itself. It's just as possible that it's one of Insomniac's own properties. But the pieces of this puzzle certainly produce a Venom-like picture.
Spider-Man 2 is coming to Playstation on October 20, 2023. Would you buy a Venom-centric video game? Or do you prefer him to stay an antagonist for Spidey? Let us know over on social media!
KEEP READING: Fantastic 4: New Rumor Pegs Galactus As Big Bad in Upcoming MCU Blockbuster!
Source: Gaming Bible