Deadpool 3 started filming in May, but it was only a few weeks ago that we started to get set photos. First, it was a bunch of photos showing Ryan Reynolds in the updated Deadpool suit as he enters a car in a forest location. That was a huge deal, as fans directly started talking about the new suit and if they like the small changes or if they prefer the old one.
But only a few days later the real deal happened. Ryan Reynolds and his production company Maximum Effort (one of Deadpool's favorite one-liners) shared an official look at the full Deadpool costume, as well as Wolverine himself, Hugh Jackman donning a comic-accurate blue and yellow Wolverine suit. Fans shared their immense excitement online, already praising both suits as two of the best in the entire history of the comic book movie genre.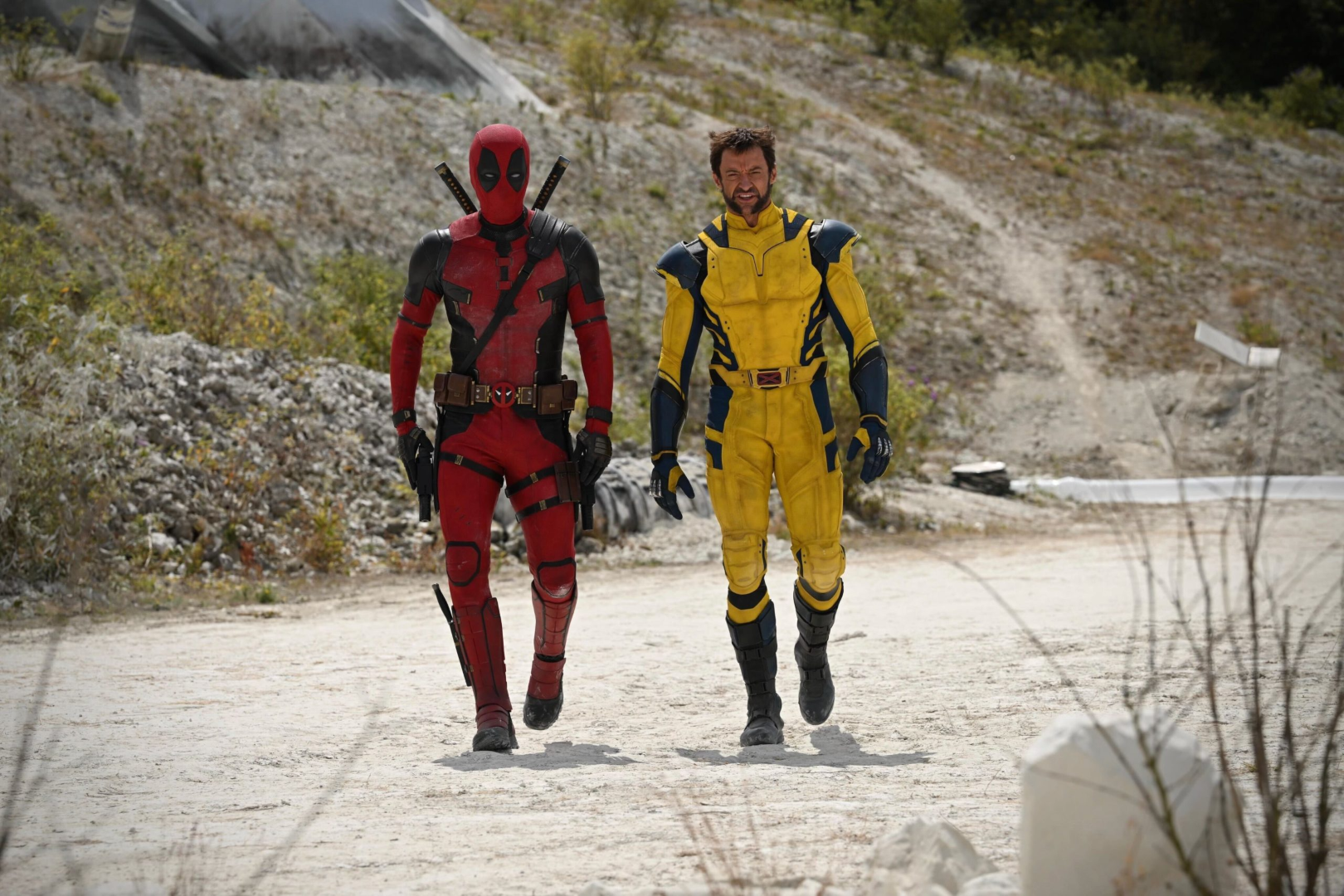 Only a few days later we also got to know why Reynolds officially shared both suits just out of the blue, as more set photos were released showing Deadpool and Wolverine in a fight in front of a huge 20th Century Fox Logo. Eagle-eyed fans assumed the location the fight is taking place in could be the Void, which first appeared in the first season of the Disney+ series Loki.
But filming has had to stop because of the SAG-Aftra strike, which has been going on for a few weeks now. As there hasn't been a lot of movement at the negotiations table, it is hard to predict how long the strike will last and if and how it could affect Deadpool 3's production and release schedule. But we at The Illuminerdi stand with the Writers and Actors.
RELATED: Gigantic Deadpool 3 Rumor – The Film's Villain is Surprisingly An Already Established MCU Character
Since the start of the actors strike it's been quiet around Deadpool 3, but now a reliable insider has revealed huge new information about one of the films villains.
DEADPOOL 3: WHOSE EVIL TWIN SISTER?!
According to CanWeGetSomeToast on Twitter, Cassandra Nova is set to appear in Deadpool 3. Even more so it was also revealed that Emma Corrin will play the character.
In the comics, Cassandra Nova is the evil twin sister of Charles Xavier also known as Professor X. She is equally strong as him and after he tried to telepethically kill her in the womb, she is out for revenge.
RELATED: Deadpool 3: Emma Corrin Cast in Lead Role In Marvel Studios Sequel
Emma Corrin are best known for their work in the Netflix series The Crown, for which they earned an Emmy nomination. They also appeared in a few episodes of the DC series Pennyworth and most recently starred in My Policeman and Lady Chatterley's Lover.
Now this is a huge deal as this could confirm the long-lasting rumors that Deadpool 3 will take audiences back into the Universe-838, which we've first seen in last year's Doctor Strange and the Multiverse of Madness. The threequel is rumored to feature a bunch of exciting cameos and characters who assumingly all exist in that universe in which The Scarlet Witch killed the complete Illuminati, which also featured Patrick Stewart's, Charles Xavier.
Rumors have it that characters like Jessica Alba's Sue Storm, Ian McKellen's Magneto and a handful more want to take revenge on the main MCU universe after what Wanda Maximoff did with their universe.
RELATED: Deadpool 3: An Exploration Of What Should Be An Excellent Title For The Movie
I am intrigued by the apparent inclusion of Cassandra Nova. To be fair I didn't know about the character before, but I'm interested to see what her place in this story ends up being. Considering she wanted revenge on her brother for her entire life, she shouldn't be too angry about Wanda destroying the Illuminati, right? Maybe she forms a team of her own?
Deadpool 3 is set to hit theaters on May 3, 2024. What do you all think? Are you excited about the inclusion of Cassandra Nova? Did you know the character before? Let's discuss everything in the comments down below and on our social media.
KEEP READING: FANTASTIC 4: NEW RUMOR PEGS GALACTUS AS BIG BAD IN UPCOMING MCU BLOCKBUSTER!
Source: CanWeGetSomeToast