It looks like Marvel Studios VFX workers have finally had enough. Over the last few months, Hollywood actors, performing artists, writers, and a faction of broadcast and print journalists have united in picket lines to fight against systematic corruption at major Hollywood studios and the US entertainment industry. Protests demanding better pay and job security for industry workers have halted the business as workers' strikes continue pushing studios and their extremist policies back.
For the first time, visual effects artists, performers, and other professionals have come together to unionize for similar rights and protections as other sectors of the industry, and some of those visual effects artists work for the hottest game in town, Marvel Studios. Now, visual effects artists and crews at Marvel Studios petitioned the studio to demand union recognition, per a report from Vulture. As of Monday (Aug. 7), a group of more than 50 employees filed a petition for an election to be represented by the International Alliance of Theatrical Stage Employees (IATSE) with the National Labor Relations Board. The workers want an election to be held as early as Aug. 21.
RELATED: Marvel Studios Continues To Be Exposed Over Their Treatment of VFX Workers
Marvel Studios' VFX Team Files For Unionization
A group of fifty-two VFX workers employed at Marvel Studios filed a petition with National Labor Relations Board, asking for representation of VFX workers by the International Alliance of Theatrical Stage Employees (IATSE). The group, who are all part of the on-set production crew, signed authorization cards requesting representation that comes with job rights protection and security through the labor union.
This comes after months of disclosures from Marvel Studios' VFX workers, accounting for poor workplace conditions, unpaid overtime, unrealistic deadlines, and underpayments on the studio's part. Later, Disney, Marvel's parent organization, fired VFX head Victoria Alonso after these allegations; however, Disney has still failed to right its wrongs.
Marvel Studios' tight schedule of simultaneous feature film and streaming releases was reportedly the primary reason that pushed VFX professionals employed by the studio into overtime mayhem, leading to their severe exploitation. The sky-high expectations have somewhat tarnished the studio's reputation to a certain extent. Unsurprisingly, this petition may lead to another workers' strike as part of this collective bargaining push from VFX professionals, including managers, camera operators, engineers, and assistants. VFX Coordinator Bella Huffman was quoted on the topic by Vulture:
"Turnaround times don't apply to us, protected hours don't apply to us, and pay equity doesn't apply to us. Visual effects must become a sustainable and safe department for everyone who's suffered far too long and for all newcomers who need to know they won't be exploited."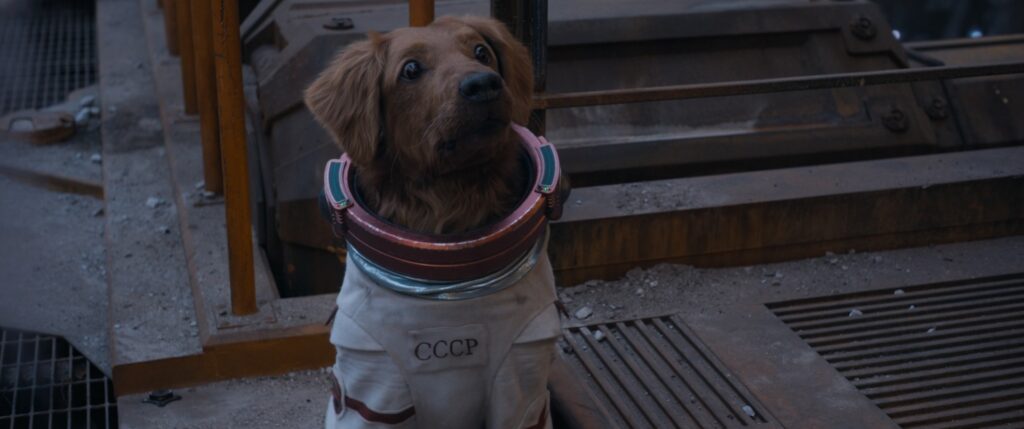 Visual-Effects Professionals Seek Equal Recognition
In an era where most Hollywood productions across all film, television, and streaming formats rely heavily on VFX work, the visual-effects professionals play an integral role in film and television productions. Hence, it's only reasonable that they rise above the underappreciation of their work and convert their jobs into healthy, professional, and sustainable career options. IATSE VFX Organizer Mark Patch commented in a statement to Vulture:
"For almost half a century, workers in the visual effects industry have been denied the same protections and benefits their coworkers and crewmates have relied upon since the beginning of the Hollywood film industry. This is a historic first step for VFX workers coming together with a collective voice demanding respect for what we do."
With Writers Guild of America and SAG-AFTRA already in picket lines, this petition could mark a historic cultural and professional shake-up in the American entertainment industry. While it means chaos for the forthcoming releases in the line, it also highlights the necessity and importance of workers' rights in the industry, as it is the same in other professions.
If the petition comes to fruition, it will be irreversible proof of solidarity and unity amongst entertainment industry professionals, which would secure yet another segment of workers that helps successfully complete the production process.
RELATED: Marvel Studios Executive Victoria Alonso Leaves Company in Shocking Move
Marvel Studios and The Walt Disney Co. have yet to comment on the petition. However, amid failed renegotiations with WGA and SAG-AFTRA, this petition hints at a well-recognized and visible force demanding industry-wide unionization in the States.
What do you think of the news? Are you happy to see Marvel Studios VFX workers finally stand up for yourselves? Do you think this is a positive move overall? Do you think this could lead to another worker strike? Let us know your thoughts on the news on The Illuminerdi's social media.
SOURCE: Vulture
KEEP READING: Nate Moore on How Marvel Studios Changed Internal Screening Policies To Handle Leaks