"If anyone knows anything about keeping it weird, it's Weird Barbie, a breakout character from Barbie The Movie," says the Mattel Creations website. And if you loved Weird Barbie as much as the rest of the world, she can be yours to own.
If you have kids (or ever were one) you'll know about the toy that gets a little too much love. Maybe it's been drawn on. Maybe its leg is hanging off. Maybe its hair has been cut (and then the tears flowed when we learned that it wouldn't grow back. No? Just me? Moving on…)
Weird Barbie Is Coming To Your Dollhouse!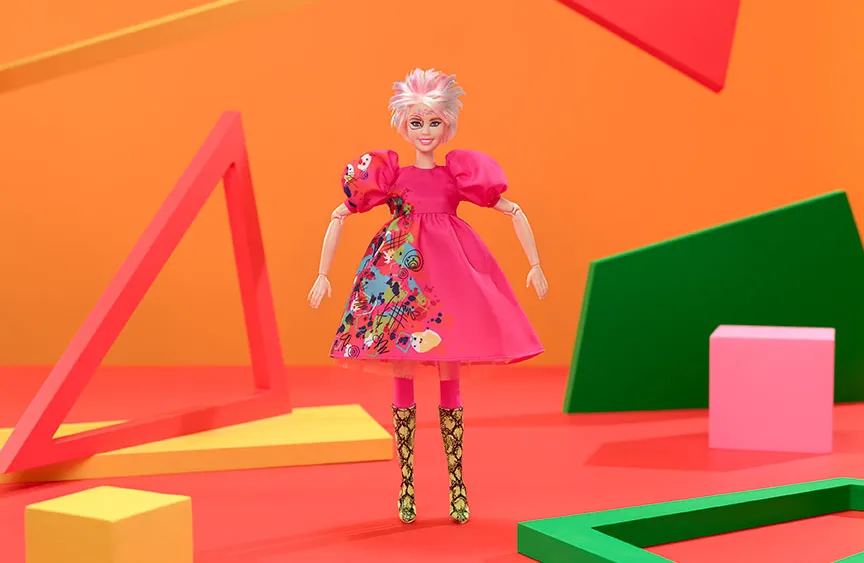 The Barbie movie personified this toy in Weird Barbie, who lives on the outskirts of town after her owner played with her a little too roughly. Covered in marker and clad in mis-matched clothes, she is reminiscent of every over-loved toy that has ever existed, and while she stands opposite the perfection of the rest of Barbieland, she is integral to the movie's story.
As always, Kate McKinnon plays a beautifully unhinged character who acts almost as a guru to Margot Robbie's Barbie. Her likeness is then used by Mattel, who advise:
"Our doll version wears an outfit inspired by one you'll see in the feature film, a bright pink dress with colorful artwork and puffy sleeves, and green snakeskin boots. She also features short tousled hair and markings on her face to emulate a doll that's been played with just a little too much."
RELATED: New Barbie Color Creations App Empowers and Inspires Kids' Creativity Through Art and Design
The doll is not without its criticism, however. Some tweeters have mentioned that a Weird Barbie cannot be sold, she has to made by being played with. Others have suggested that a Weird Barbie kit might have been more appropriate, so that a person can make their own.
While these are perfectly legitimate ideas, I think that goes against the spirit of this toy, which is specifically to emulate Kate McKinnon's character, rather than to act as a de facto weird Barbie. This is supported by the fact that she comes in Barbie: The Movie packaging and has a certificate of authenticity, making her a collector's piece rather than a plaything.
This is further reflected in her $50 price tag, which is a far cry from the $10-20 cost of a regular Barbie doll.
RELATED: TOBEY MAGUIRE'S PASSION FOR ACTING REIGNITED BY UNBELIEVABLE SPIDER-MAN: NO WAY HOME CO-STARS
On July 9, 2023, the Barbie movie premier took place at the Shrine Auditorium in Los Angeles. The movie officially hit theaters across the United States on July 21 through Warner Bros. Pictures. Its synchronized release alongside Universal's Oppenheimer gave rise to the "Barbenheimer" trend on various social media platforms. This trend urged viewers to indulge in both films as a double dose of entertainment.
Critically acclaimed, the movie garnered favorable reviews from reviewers and achieved an astounding global box office revenue of $1.043 billion. This remarkable feat secured its position (at the time of writing) as the second highest-earning film of 2023.
The Weird Barbie doll is available for pre-order until 11:59pm PT on August 18 2023 (2:59am Eastern and 7:59am BST on August 19 2023) though Mattel reserves the right to shorten the pre-order window at its own discretion, so if you want to pre-order the doll, it might be best to get to it as soon as possible. It ships on or before May 31 2024.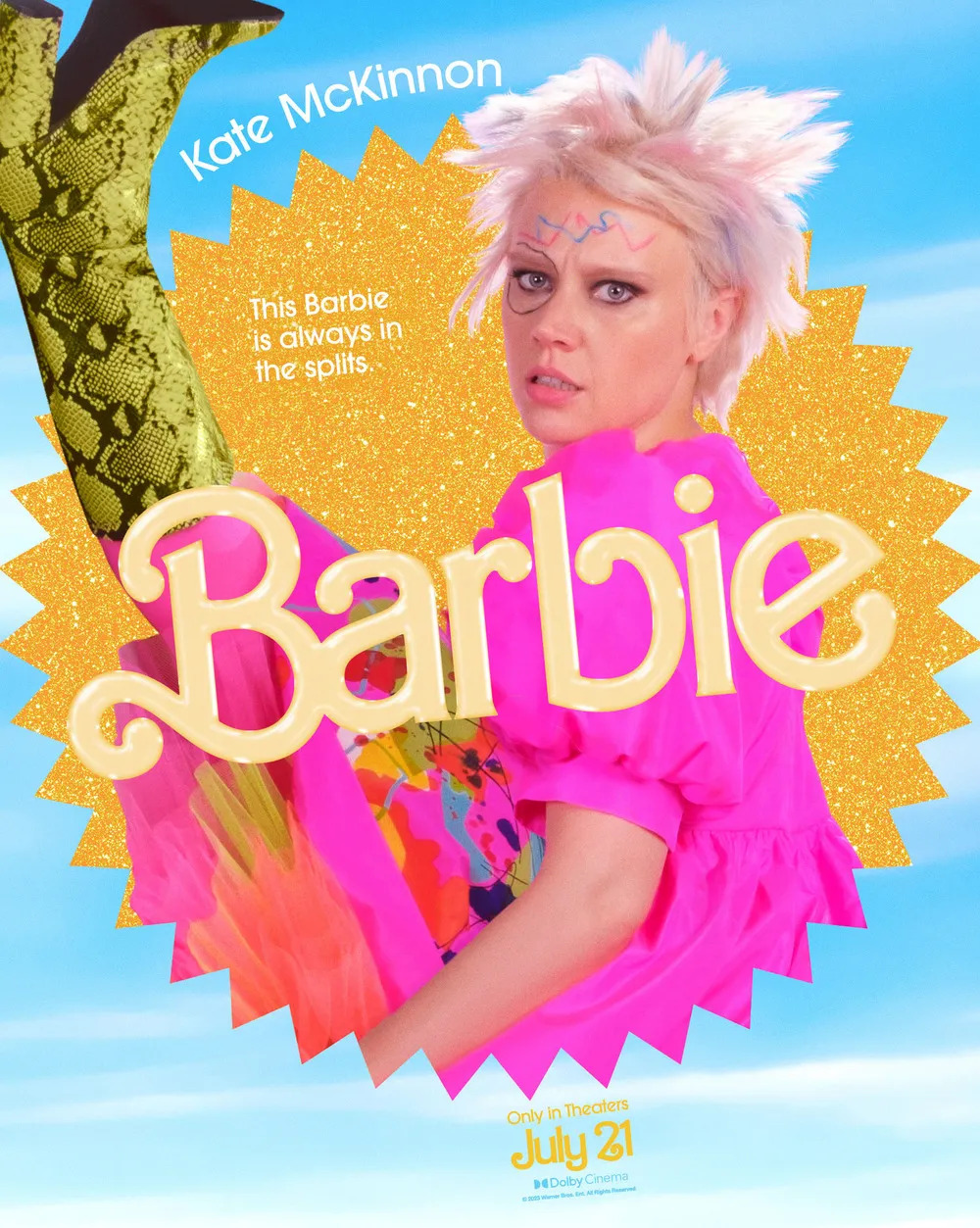 Will you be picking up Weird Barbie, or do you agree that a weird Barbie must be made rather than bought? Let us know!
KEEP READING: 15 AMAZING NEW TRANSFORMERS TOYS TO TAKE HOME THIS YEAR!
Source: Mattel/ComingSoon