Agatha: Coven of Chaos and Mephisto fans better hold on to your witch's hat for this update from the rumor mill!
---
Coven of Chaos is one of the most anticipated projects among the forthcoming Marvel Cinematic Universe releases. That's because fans are eager to see what place Kathryn Hahn's Agatha Harkness takes in the franchise and because of Aubrey Plaza's MCU debut. But another factor that excites the series and hypes up its release is a theory that has long taken over the fanbase since WandaVision.
For the entire run of WandaVision, fans speculated that they would witness the mystic supervillain Mephisto emerge from the shadows towards the end of it. Even several easter eggs hinted at the same. However, WandaVision pulled those punches and introduced Kathryn Hahn as the primary antagonist. But Mephisto retained its significance among the fans.
Is The Devil in Agatha: Coven of Chaos' Details?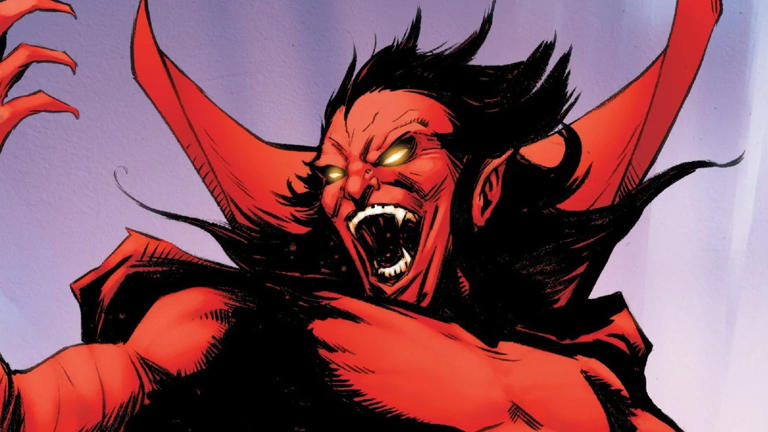 The most apparent moment for Mephisto to appear in the MCU would be through Agatha: Coven of Chaos. However, at the end of it, it still seems that Mephisto will remain behind the curtains for now. Marvel Scooper, Can We Get Some Toast has claimed to confirm that Mephisto won't be part of MCU's dark-comedy series. However, the claim suggests that Mephisto finds a place in the show via a minor reference regarding Agatha's son, Nicholas Scratch.
RELATED: Agatha Coven of Chaos: Wild New Details on Nicolas Scratch and That Menacing Bunny From WandaVision!
Last year, a report seemingly confirmed that Marvel Studios had roped Sacha Baron Cohen (The Dictator, The Spy, Borat) to play Mephisto. Thus began a new series of theories and op-eds alongside several fan art pieces that imagined Baron Cohen as the Devil of the MCU. Though Marvel and Cohen didn't confirm it, many outlets picked up on the report. Not having Mephisto appear in Agatha: Coven of Chaos would be a disappointment.
Mephisto Still May Make His MCU Debut
Still, the scoop itself couldn't be taken as concrete evidence. Mephisto might not be appearing in Agatha: Coven of Chaos doesn't mean the possibility of Sacha Baron Cohen making his MCU debut is down the drain. That's because the actor is reportedly in talks to appear in another MCU miniseries, Ironheart. Ironheart and Agatha: Coven of Chaos are part of the Marvel Cinematic Universe, featuring characters with mystical powers.
RELATED: Is WandaVision's Ralph Secretly The Menacing Mephisto In Disguise?
Ironheart is primarily about Riri Williams' eponymous superheroine, who is the next-gen incarnation of Iron Man; the show will have Anthony Ramos playing Parker Robins/The Hood, a character that draws his powers from dark arts and magic. And hence, having Mephisto appear in the show in any capacity won't be a surprise.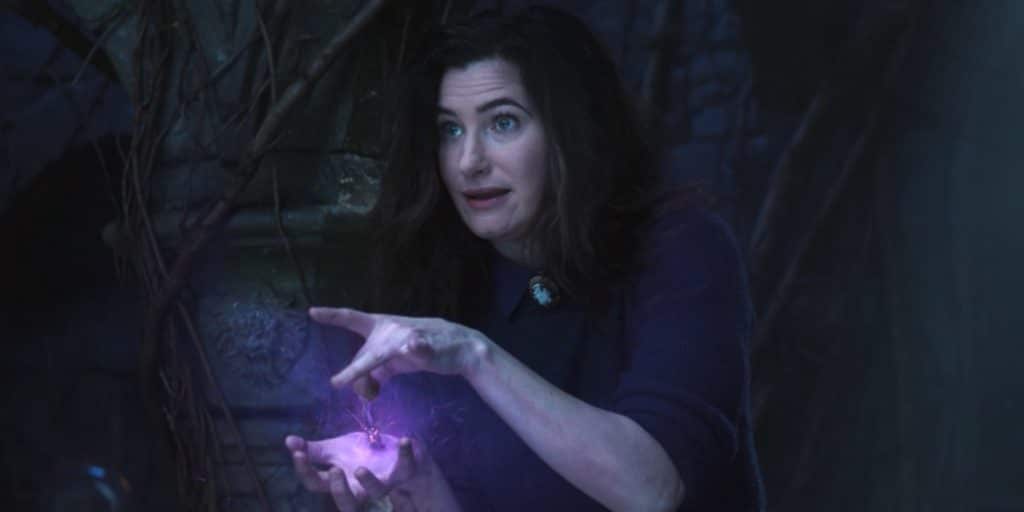 Mephisto's appearance or Baron Cohen's casting has yet to be officially confirmed. So, it's better not to get hopes too high in this matter. But, if Marvel is genuinely planning to have the Devil find his new place in the continuity, then Agatha: Coven of Chaos isn't the last resort for that to happen.
RELATED: Agatha: Coven of Chaos Star Describes New Series as WandaVision Season 2
Agatha: Coven of Chaos will go deeper into the lore of witchcraft and Agatha's backstory while also expanding the arcs of the supporting characters from WandaVision, such as the Westview residents. The way the show is being put forward could also mark Elizabeth Olsen's return as Wanda after she seemingly went down with Mount Wundagore in Doctor Strange in the Multiverse of Madness. The possibilities are endless, and the rumored casting for Mephisto is spot-on. We need Marvel Studios to play that card cautiously, and we, as fans, would rejoice.
Agatha: Coven of Chaos currently doesn't have a release date on Disney+. What do you think of the Mephisto update? Where would you introduce the supervillain in the MCU? Let us know all of your most devilish thoughts where they belong…on social media! We're always watching…
KEEP READING: THE INCREDIBLE HULK 2 WOULD HAVE FEATURED GREY AND RED HULKS IN BATTLE
Source: CS