Randall Park, an extremely successful actor and international sex symbol, as proclaimed during his UCLA commencement speech earlier this year, has recently embarked on a new journey with his directorial debut, Shortcomings. Park has been in the industry for many years and is beloved for roles like Jimmy Woo, Louis Huang, and despite only being in a cold-open, Asian Jim. But now the world is being introduced to him as a director.
A Short Bit About Shortcomings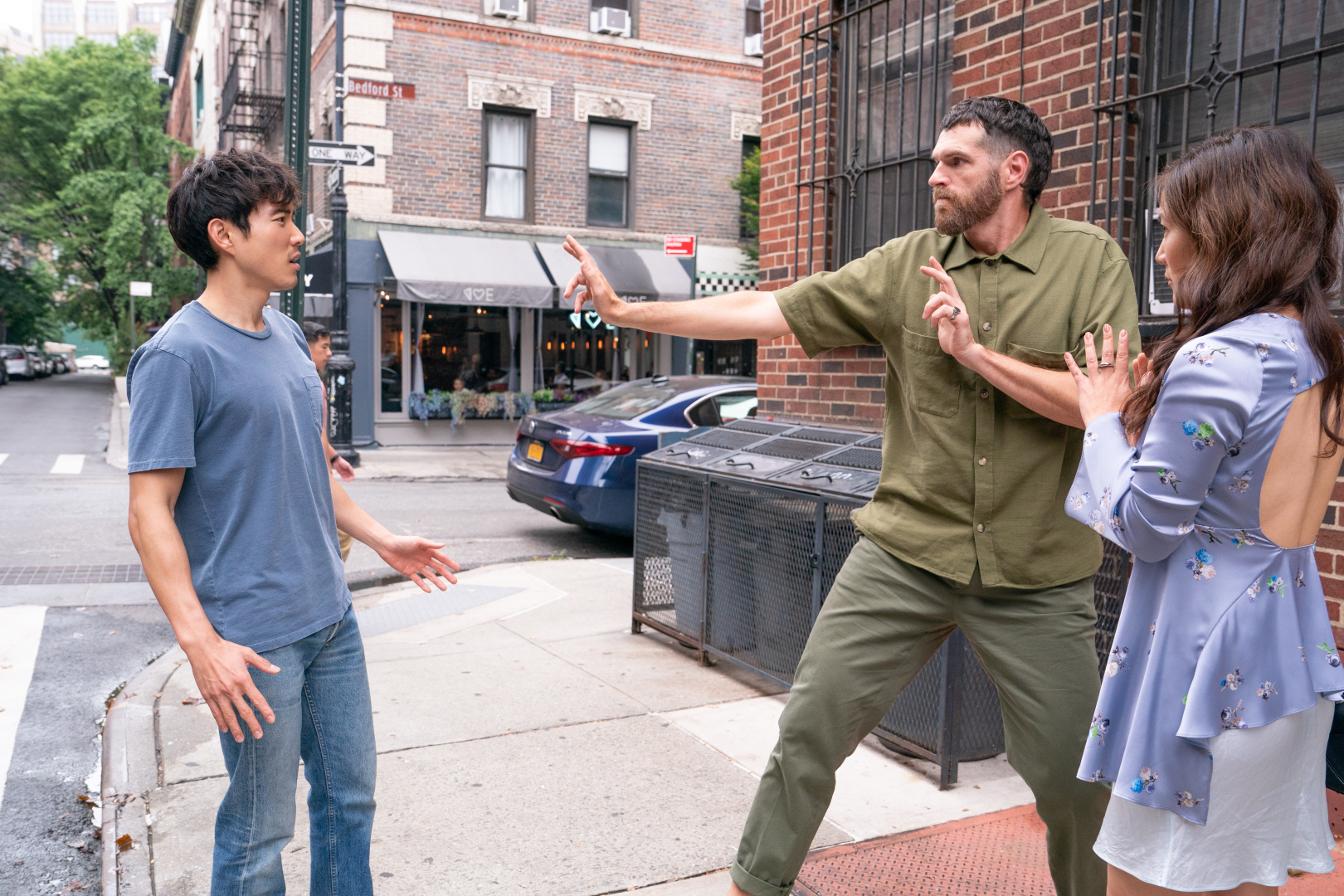 RELATED: 'Resident Evil: Death Island' Cast Share How They Crafted Their Wonderful Chemistry Despite Shooting Separately
His directorial debut, Shortcomings, is based on the original graphic novel, and he expressed his passion for the story from the very beginning. Despite the challenges of making an independent film, including budget constraints and last-minute changes, Randall Park was determined to fulfill his vision. He said, "Despite all of those obstacles, I still was able to make the movie I wanted to make."
What is it About Directing that Randall Park Loves
RELATED: Tobey Maguire's Passion For Acting Reignited By Unbelievable Spider-Man: No Way Home Co-Stars
Acting has always been a source of joy for Randall Park, he has never felt more in his skin than when he directs. In directing the film, Park found a new sense of reward and comfort. Intrigued by this new passion, we asked Randall Park what it is about directing that grants him this new gratification.
"I think that, you know, the leadership role that directing is, it's something that I didn't know was in me going in, but I felt very comfortable and excited about while I was doing it, in terms of working with all the actors, the cast, and the crew, and making sure that the vibes were good on set, and that everyone was working hard, but also being respectful and having fun.

And I mean, you're kind of in charge of the tone while trying to achieve this vision, you know, it's an all-encompassing job that was really thrilling to take part in. So yeah, I would say just being that leader, that captain of a ship, was very exciting and fun."

-Randall Park, 'Shortcomings' Director-
RELATED: Exclusive 'Stephen Curry: Underrated' Interview – The Powerful and Inspiring Messages the Producers Want Audiences to Takeaway
The passion and enjoyment Randall Park feels from directing is evident not just in watching the film but all of the interviews Park and his team have done. The film premiered earlier this year at the Sundance Film Festival, and there was no interview where anyone associated with the film wasn't smiling and in awe of working on the film. Park's directorial debut is definitely one to not miss and definitely a stellar debut for any first time director.
Shortcomings is now playing in Los Angeles and New York, with a nationwide release to follow.
About Shortcomings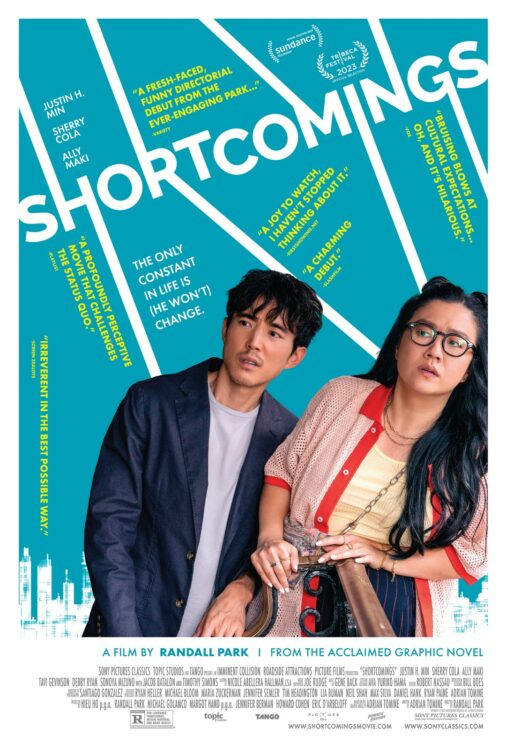 Release Date: Limited LA/NY Release, August 4, 2023
Director: Randall Park
Written by: Adrian Tomine
Producers: Hieu Ho, Randall Park, Michael Golamco, Margot Hand, Jennifer Berman, Howard Cohen, ERic D'Arbeloff
Runtime: 92 minutes
Rating: R
Starring: Justin H. Min, Sherry Cola, Ally Maki, Debby Ryan, Tavi Gevinson, Sonoya Mizuno, Jacob Batalon, Timothy Simons

Synopsis
Ben, a struggling filmmaker, lives in Berkeley, California, with his girlfriend, Miko, who works for a local Asian American film festival. When he's not managing an arthouse movie theater as his day job, Ben spends his time obsessing over unavailable blonde women, watching Criterion Collection DVDs, and eating in diners with his best friend Alice, a queer grad student with a serial dating habit. When Miko moves to New York for an internship, Ben is left to his own devices, and begins to explore what he thinks he might want.
Are you excited to watch Shortcomings? Have you read Adrian Tomine's graphic novel? What other jobs do you do that are related to your job but not exactly your job that you also enjoy? Let us know your thoughts on social media!
KEEP READING: Find Out About Which Villain is the Most Difficult to Win as in'Disney Villainous' in Our Exclusive Interview with Mike Mulvihill