Love in Taipei's Abigail Hing Wen, a name synonymous with success, brilliance, and creativity, is the real-life wonder girl who has achieved milestones that many can only dream of. Valedictorian, Harvard graduate, magna cum laude, Columbia law, tech guru, New York Times bestseller, and now an executive producer – Abigail's journey is nothing short of inspiring.
In our exclusive interview, Abigail opens up about her life, her love for storytelling, and the joy of turning her book Loveboat, Taipei into a movie.
Love in Taipei Interview with Executive Producer, Abigail Hing Wen
Being a fellow example many Asian parents compared their kids to (the bar was low in Stockton, CA), I shared a slight commonality with Abigail Hing Wen's character Rick, the Boy Wonder, played by Ross Butler. In reality, his accolades reflect Abigail's impressive resume. So I asked her what it's like being to real-life girl wonder.
"It's funny to hear all that. I just feel like I'm just me. I was at the Modernist last night after the San Francisco screening, and I was looking around all these cool Asian Americans in the swanky club, and I was like, you know, I'm just a big nerd. I loved books; I loved reading and just making up stories in my head. I'm somewhat of an introvert, it turns out. Although I have my extrovert moments, so I think I'm just, I'm really just me."

-Abigail Hing Wen, Executive Producer of 'Love in Taipei'-
RELATED: Randall Park Thoughtfully Talks What He Wants to Direct After 'SHORTCOMINGS'
Bringing Loveboat, Taipei to Life: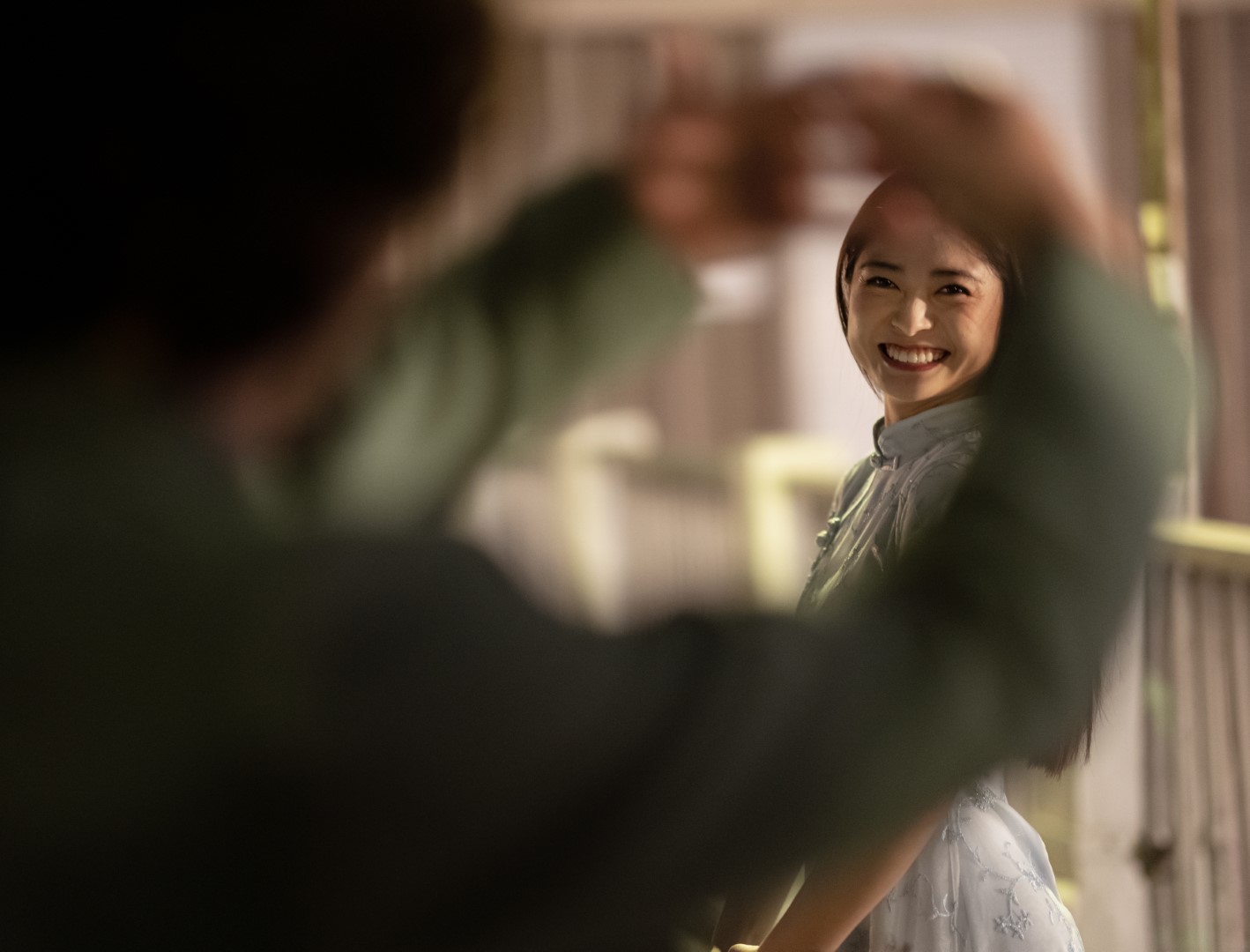 Abigail's down-to-earth nature and genuine love for storytelling are what make Abigail a unique and relatable figure in the literary and entertainment world. Her book Loveboat, Taipei has touched the hearts of many readers, but turning it into a movie has been a whole new experience for her. Her favorite part? The community.
"I think it's the community, actually. When the books came out, I didn't know; it was just me and the page and my agent and my editor and my critique partners, and then the book started to come out to the world, and I would hear from readers. I remember the most impactful one for me was my marketing girl at Harper Collins, Jane Lee. She said to me, 'I've never felt so seen before.'

I would subsequently hear from more and more readers the same thing, and then last night at the screening, all these people came up, and they said the same thing, "I've never felt so seen before." I think just how much the book means, the story means to people, and for people who have never traditionally received a spotlight to feel like, 'Hey, our stories matter, and we can be the main characters of our own lives,' I think for me has been the biggest blessing of all."

-Abigail Hing Wen, Executive Producer of 'Love in Taipei'-
Abigail Hing Wen's journey is a testament to the power of authenticity, passion, and community. Her ability to connect with readers and viewers on a personal level, coupled with her humility and love for her craft, sets her apart as a true inspiration.
RELATED: Tobe Nwigwe Details Why Great Movie Soundtracks Need to Stand Alone As a Song
Her book, Loveboat, Taipei, and its movie adaptation, Love in Taipei, are more than just entertainment; they are a celebration of identity, culture, and the human spirit. Abigail's work resonates with many, reminding them that they are seen, heard, and valued.
As the movie is set to reach a broader audience, there's no doubt that Abigail's influence will continue to grow, touching more lives and inspiring more hearts. Her story is a beacon of hope and a reminder that we can all be the main characters of our own lives, no matter our background or where we come from.
Experience the magic that Abigail Hing Wen has brought to life. Her story is not just a tale; it's a movement, a community, and a celebration of being uniquely ourselves. Love in Taipei is now streaming, exclusively on Paramount+!
*Right now, fans can get the Paramount+ with SHOWTIME® plan for $11.99 a month. Try it FREE for one month!
About Love in Taipei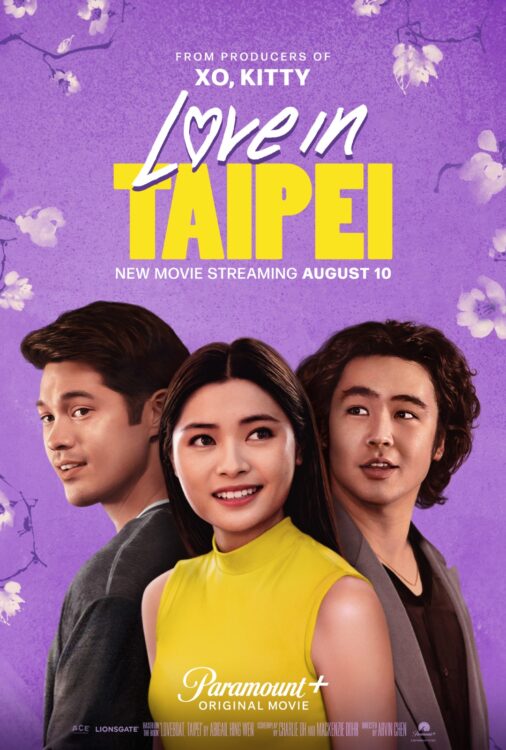 Release Date: August 10, 2023, Exclusively on Paramount+
Based On: Loveboat, Taipei By Abigail Hing Wen
Director: Arvin Chen
Screenplay: Charlie Oh, Mackenzie Dohr
Executive Producers: Abigail Hing Wen, Christopher Foss, Matthew Janzen, Max Siemers, Aubrey Bendix, Cheng-Chung Chang, Ross Butler
Producers: Matt Kaplan for Ace Entertainment
Production: ACE Entertainment, 1 Productions Film
Distribution: Lionsgate, Paramount
Cast: Ashley Liao, Ross Butler, Rick Woo, Nico Hiraga, Xavier Yeh, Chelsea Zhang, Cindy Cheung

Synopsis
Based on the best-selling book "Loveboat, Taipei" by Abigail Hing Wen, LOVE IN TAIPEI tells the story of the young American Ever Wong, whose summer takes an unexpected turn when her parents surprise her with a trip to Taipei for a cultural immersion program. Ever is surprised to discover that she hasn't signed up for homework and history lessons, but instead for a summer-long free-for-all the locals and other students call "Loveboat."

And it quickly lives up to its name when Ever finds herself trying not to fall for two attractive but wildly different boys who are vying for her attention, while at the same time finding the courage to defy her parents' high expectations and pursue her true passion: dancing. 
What are your thoughts about Love in Taipei? Are you the "Wonder" child other parents compare their kids to? Or are you the one getting told about the "Wonder Kid?" Share your thoughts and anticipation with us on social media!
KEEP READING: Exclusive 'Stephen Curry: Underrated' Interview – The Powerful and Inspiring Messages the Producers Want Audiences to Takeaway