There is a lot of turmoil happening in Hollywood at the moment, but one company that appears to be in complete disarray at the moment is Marvel Studios, and it looks like that has now spread to the upcoming Avengers sequels. After rumors earlier this summer that Jeff Loveness was out as the writer for Avengers: The Kang Dynasty, online scooper MyTimeToShineHello is adding that Michael Waldron is also not writing Avengers: Secret Wars anymore.
Writers for Avengers: The Kang Dynasty and Avengers: Secret Wars Are Both Out
Online scooper and occasional-on-the-right Twitter account MyTimeToShineHello (@MyTimeToShineH) posted over the weekend that no new writers would be hired for either The Kang Dynasty or Secret Wars until the WGA strike was over; when asked to follow up, she confirmed that Michael Waldron was out from the Secret Wars gig. After working on Rick and Morty, Waldron was tapped as the showrunner for Loki season 1 (for which he wrote the premiere and co-wrote the finale) and later Doctor Strange in the Multiverse of Madness; now, he is potentially out as the writer of the next Avengers movie possibly before he even had the chance to write the first word of the script.
RELATED: Violent Spider-Man 2 Story Spoilers Revealed With New PlayStation Rating
If true (and we don't know for sure that it is), this would be quite surprising… To a point. Waldron became a personal favorite of Kevin Feige's after his work on Loki and especially after he was able to turn around the ship of the Doctor Strange sequel after the sudden departure of Scott Derrickson in January 2020. More than anything else, the two just got along. Feige is a known fan of Rick and Morty, and their mutual love for multiverses, comics, and genre probably was the beginning of a beautiful friendship.
The two also probably talked at length about Star Wars, which led Feige to hiring him to write the movie he was going to produce for Lucasfilm, as announced by Alan Horn in September 2019. Waldron himself confirmed in the summer of 2022 that he'd already started writing it. (That project is no longer happening, though, as Lucasfilm has their own plans for the future of the franchise and Feige has a lot more trouble to take care of back at the Marvel camp than he ever thought possible.)
RELATED: MCU: Beyonder Rumored To Be The Kang Variant Villain Of Avengers 6
The tweet comes after reporter Jeff Sneider broke earlier this summer on The Hot Mic podcast, Jeff Loveness, who wrote the latest Ant-Man film, was out as the scribe of Avengers: The Kang Dynasty, the Multiverse Saga's equivalent to Avengers: Infinity War. This was in the making before the writers' strike was announced on May 2, according to Sneider. Loveness also worked on Rick and Morty after five years on Jimmy Kimmel Live!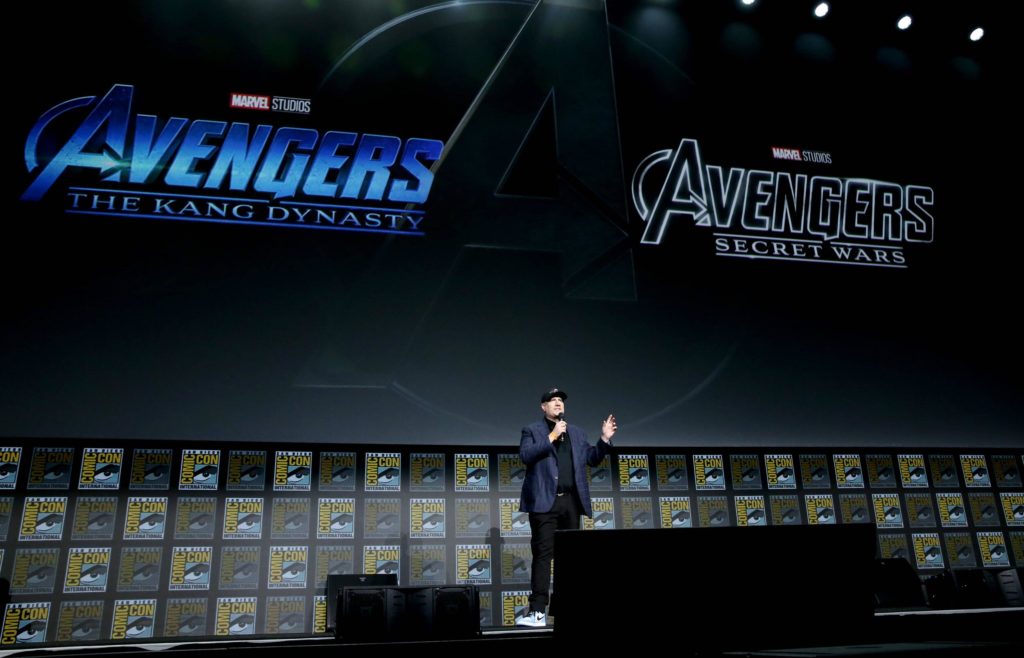 Why Michael Waldron's Exit Makes Sense
But why is Michael Waldron out? Was his script so bad? Was Marvel Studios so disappointed with Multiverse of Madness? We don't really know, obviously, and from a 20-word tweet, it's hard to have any takeaways. However, the likely scenario here is that Feige just decided to move in a different direction than what Waldron had pitched a year ago for Secret Wars, when he got the job, and perhaps Marvel thought it was best to get a different writer. But I'll go one step further here.
RELATED: Loki Season 2 Intriguing Rumor: Jonathan Majors To Play More Than One Kang Variant
Marvel's biggest problem over the past few years has not been the visual effects, as much as fanboys on the Internet like to think. It hasn't been that their heroes are not teaming up, or that they're teaming up too much. Marvel's biggest problem, consistent across all of their bad movies and TV shows, has been the fact that they had terrible scripts.
They stopped spending money on good writers and in turn, they started handing out blank checks to big-name actors to make cameos in their movies. (That was not always the case, though — Chloé Zhao seemed like a great choice, on paper, to write and direct Eternals, on the heels of her Academy Award; the same goes for Taika Waititi, who not only made one of Phase 3's best films in Thor: Ragnarok but also won an Oscar for writing a screenplay before moving on to Thor: Love and Thunder.) But that is changing now. 
Earlier this year, Marvel realized that the script that Black Widow writer Eric Pearson was not good enough, and they hired Beef creator Lee Sung Jin to do a page-one rewrite. Blade had been undergoing major script troubles; to solve that, they hired True Detective creator and writer Nic Pizzolatto to put things in order. And the pinnacle of all of it was the hiring of Josh Friedman to rewrite the Fantastic Four script by Jeff Kaplan and Ian Springer, two people with barely any feature film credits who had been hired to write Marvel's most important movie in years. And who is Josh Friedman?
Well, in the words of James Cameron, he's the writer behind the script for Avatar 4 — a piece of work that, when Cameron himself submitted it to the studio a few years ago, the only note he got back was: "Holy fuck." Yeah, that guy.
All of these writers are either Hollywood veterans who know exactly what they are doing and will not be messed with by Marvel, or names with a lot of momentum within the writing circles that are talented enough to turn the ship around. It's true that Marvel has been bitten by that snake before, most notably in their first movie to hit a rotten score on Rotten Tomatoes, but things are looking bright. And they likely realized that they need someone who both knows the Marvel universe, and that also has real writing experience on their backs.
The ideal choice would be bringing back Infinity War and Endgame scribes Christopher Markus and Stephen McFeely, but who knows if they even want to come back at this point now (who am I kidding, they do). Phil Lord and Chris Miller, as @MyTimetoShineH suggested, would also make sense — though it seems like they will be tied up by Sony for a while and they've already said they want out of the Spider-Man world after Beyond the Spider-Verse comes out.
RELATED: New Doctor Strange 3 Plot Leak Reveals Devastating Connections To Avengers: Secret Wars
Bear in mind, though, that Michael Waldron exiting Secret Wars is a rumor for now, but I'm calling it one that makes sense. If true, though, this seems like something that will come to light over the next couple of months, especially as the writers' strike may come to an end soon (fingers crossed there).
As of this posting, Destin Daniel Cretton is still attached to direct Avengers: The Kang Dynasty for Marvel, which is currently set for a May 1, 2026, release. No director has been announced for Avengers: Secret Wars.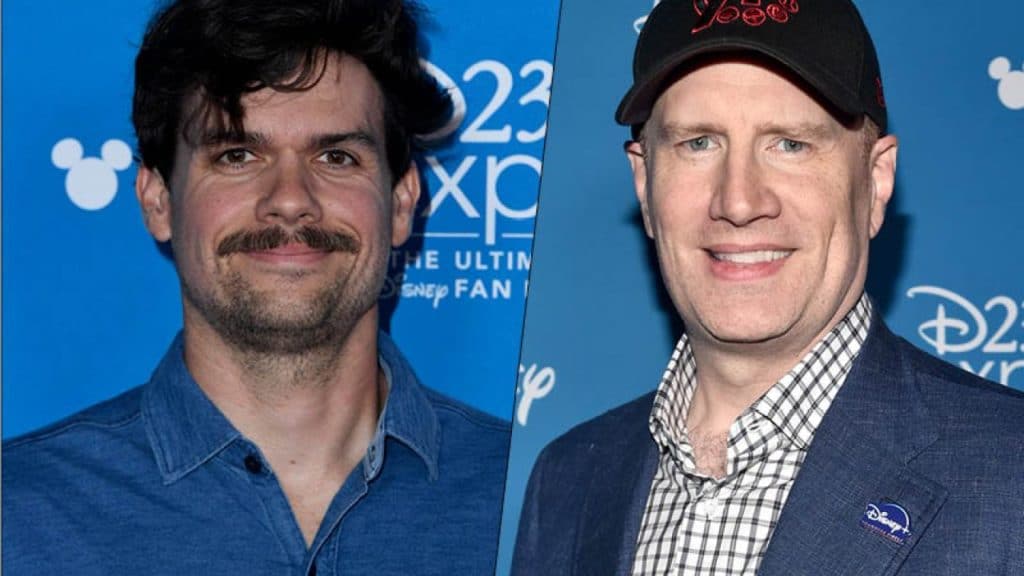 So, assuming it's true, what do you think about it? Are you disappointed that Waldron could not be writing Secret Wars or are you encouraged by it? Who do you think Marvel should hire instead? Let us know your thoughts on our social media!
KEEP READING: Avengers: Secret Wars: Hugh Jackman's Wolverine Is Reported To Be A "Big Role"
SOURCE: My Time To Shine Hello