While Pixar's newest surprise box-office hit Elemental is about to hit Disney+, the studio is already deep at work on multiple new projects, including Toy Story 5. And some new details have emerged from DisInsider, offering details on what the story will look like.
Disney previously confirmed during one of their last earnings calls that Toy Story 5 is also in development. Fans took the news with mixed feelings as some were excited that they'd see their favorite cowboy and space ranger again, while others were worried that this would undercut the ending of Toy Story 4. While the film is still at least two years away we recently got a new rumor with a handful of new information regarding the anticipated project.
FIRST DETAILS ABOUT TOY STORY 5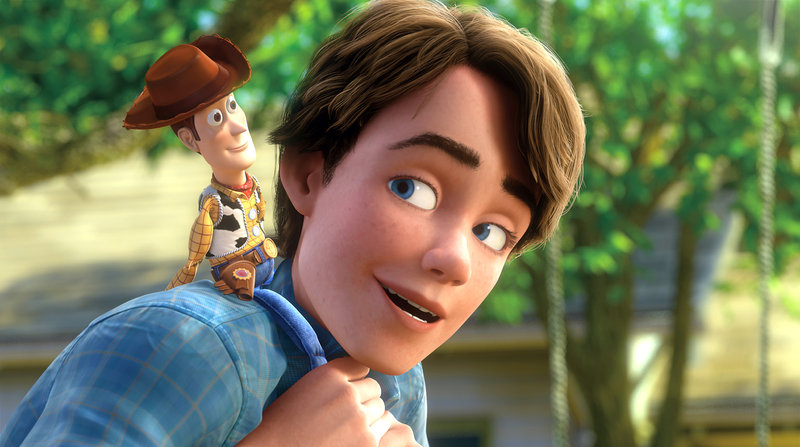 The DisInsider has recently shared a few tidbits about Toy Story 5. According to the outlet, the film is currently slated for a June 2025 release, but it will most definitely be affected by the still ongoing strikes. The outlet also confirmed that the franchise's composer Randy Newman will also return, which is excellent news for fans as his beloved score is always a highlight of the films.
The DisInsider also confirmed another return as Mr. Potato Head and Mrs. Potato Head are both set to appear in the movie but will be recast as their original voice actors Don Rickles and Estelle Harris sadly passed away. Lastly, they also shared another bombshell that could give us a hint at what the story of Toy Story 5 could be about:
Disney Greenlights Toy Story 5, Frozen 3, and Zootopia 2 To Reignite Magic After Devastating Loss
According to The DisInsider Andy and his family will play an essential part in the story. Andy was the first owner of the toys until he gifted them to Bonnie, the daughter of friends of his family. Bonnie then played a crucial part in Toy Story 4 and Woody's journey. Because of that this news comes as a huge surprise and caused a lot of conversation on social media as many people feared that it would undercut the beautiful ending of Toy Story 3 as well as the fourth entry.
I think there is a lot of potential for a meaningful story. The return of Andy who now has a family could start some interesting character dynamics and for sure some tear-jerking moments. Pixar has yet to let me down with a Toy Story film, that's why I'm very optimistic that they found a way to tell a meaningful and exciting story.
WHAT'S COMING NEXT FOR PIXAR?
Next for Pixar is the original film Elio, currently slated for 2024, which follows a young boy who gets kidnapped by Aliens as he is being mistaken for the Earth's ambassador. The first teaser trailer promised striking animation and a brand-new and exciting world to explore. It is currently slated to hit theaters in March of next year although the SAG and WGA strikes might change that release date.
Also, on Pixar's slate is Inside Out 2, the sequel to their Oscar-winning film about the emotions that make us who we are. Currently slated for a release in June 2024, Inside Out 2 is a very mysterious project with not a lot of known information. Same as with Elio, the film could very well face a delay, because the studios aren't willing to pay their writers and actors fairly.
Looking beyond 2024 there are a handful of exciting projects in the works, as we know that Turning Red director Domee Shi is working on her second feature film, while the directors of Pixar short films Kitbull and Twenty Something, Rosana Sullivan and Aphton Corbin are also confirmed to be directing their first feature-length films.
RELATED: Disney Greenlights Toy Story 5, Frozen 3, and Zootopia 2 To Reignite Magic After Devastating Loss
Toy Story 5 is currently in the works, and it does not yet have an official release date. Hopefully, all the living original actors will be back to reprise their roles, mainly Tom Hanks as Woody and Tim Allen as Buzz Lightyear. Meanwhile, Pixar's Elemental will be hitting Disney+ starting Sept. 13.
What do you guys think? Are you excited about Toy Story 5? What do you think about Andy's potential return? Let's discuss everything in the comments down below and on our Social Media.
SOURCE: The DisInsider
KEEP READING: Bob Iger Makes Promise To Kill Disney+ Password Sharing In 2024