Sweet Reincarnation is a dessert paradise anime featuring isekai drama with a sample of combat. One of the latest additions to the Crunchyroll library, the anime series highlights the joys of sweet treats and the relationships forged with them within another world. The story also highlights the same isekai features of an adventure story, while delivering important life lessons. With the first season now concluded, we can dive into Pastry Mille Morteln's story and his journey to creating the land of his dreams.
RELATED: ONE PIECE RENEWED FOR SEASON 2 WITH HILARIOUS ANNOUNCEMENT BY ODA-SAN!
Sweet Reincarnation is an adventure, fantasy isekai anime adapted from the Japanese light novel series that began as a web novel. The series was written by Nozomu Koryu and illustrated by Yasuyuki Shuri and was published on the Shōsetsuka ni Narō website, starting in February 2015. It was later acquired and published as a printed copy into 23 volumes by TO Books. The anime adaptation was announced in August 2022 and was produced by SynergySP with Studio Comet. The first episode premiered on July 4, 2023, on TV Tokyo with a release simulcast by Crunchyroll for the summer line-up of 2023.
Sweet Reincarnation Focuses on Sweet Foundation with Important Lessons for Life
RELATED: SWORD ART ONLINE: THE MAD GENIUS OF A MAN WHO WANTED TO PLAY GOD – KAYABA AKIHIKO
The anime series showcases the magnificent world of sweets by forcing the world's greatest sweet maker to start from scratch. After being reincarnated, Pastry Mille Morteln (Ayumu Murase) begins finding his way in a magical world, while providing valuable lessons for friends and family he gains in his new life. As works to bring his dream to life, the story provides me with many obstacles that range from ingredients to politics. The first season features a great range of events as Pastry tries to help his father through many conflicts.
Wanting Treats but Getting Tricks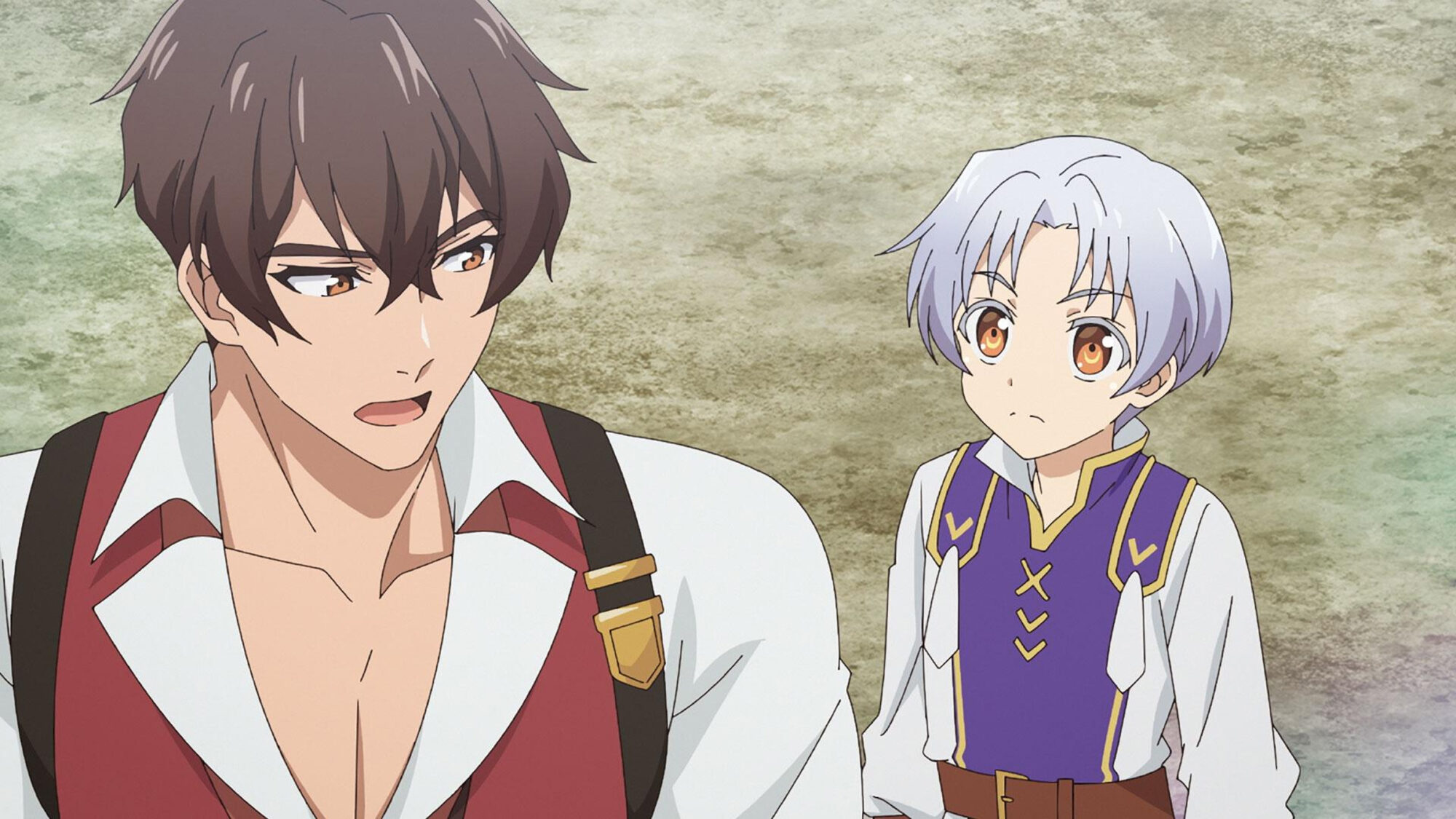 The story of Pastry starts with a grounded beginning as he finds himself born into the family of a minor lord. The overall lore is instantly revealed as Pastry learns he must go through a ceremony to gain access to magic, but he gains a unique ability that allows him to copy techniques. The story features Pastry building up the land owned by his father using the knowledge from his past life but also highlights the state of society in his new world. Discovery is one of the best features of the story as Pastry learns about the ingredients accessible and the encountered threats of the fantasy social hierarchy.
Characters and Puns Within the Series
RELATED: ONE PIECE: THE REMARKABLE 2023 LIVE-ACTION ADAPTATION CLEARED "A VERY HIGH BAR" ACCORDING TO NETFLIX CO-CHIEF GREG PETERS
The focus is mostly on Pastry and his family, which includes his father, mother, and sisters. The names were joyous puns since they were food-based names including Pastry's father, Casserole Mill Morteln. The series did an excellent job at establishing primary characters such as Pastry's friends Marcarullo and Luminito, and Pastry's love interest, Licorice Mill Hubarek (Kaede Hondo). Countess Brioche of Retes was also a core character that added another level of opposition, which often highlighted how smart Pastry was for his age. The introduction of Squale and Petra also helped provide the footing to Pastry gaining allies and lay out the progression of the story.
Sweet Joy and Drama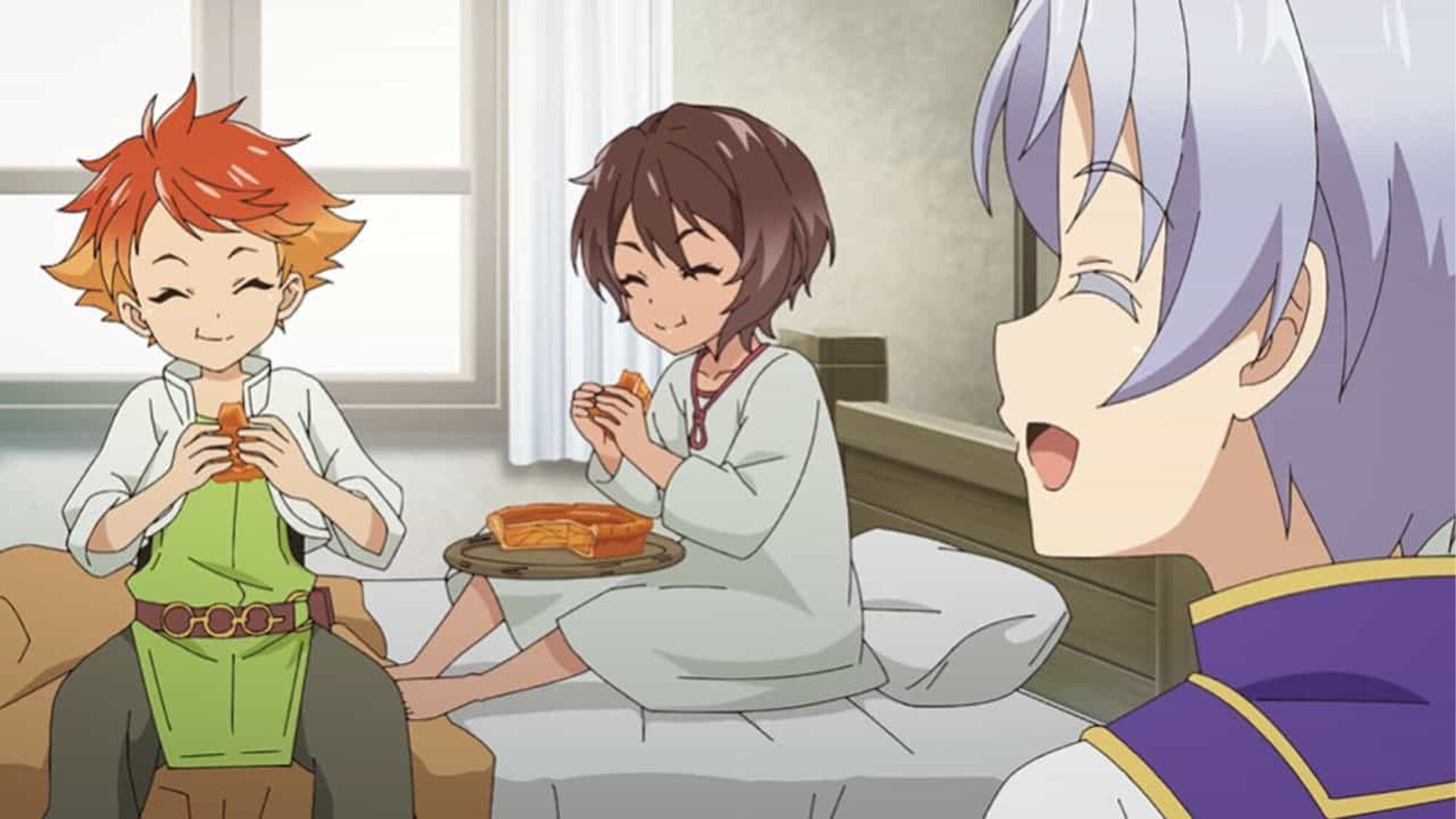 Despite having to participate in battles and overcoming political situations, the anime series still features various sweets throughout the first season. The best features of the anime include the creations that Pastry manages to provide as they are often beautifully linked to morals. The best includes the story behind the Tarte Tatin, which Pastry uses to awaken Squale from his despair by using it to point out the value of mistakes. Many moments in the story featured Pastry's leadership ability including using strategy to ensure victory. However, the greatest piece of drama was between Pastry and Licorice when Brioche tried to cause a divide between them.
A Sample of Action with a Helping of Comedy
RELATED: CRUNCHYROLL INDUSTRY PANEL REVEALS LATEST ANIME COMING SOON DURING FAN EXPO CANADA 2023
Compared to the social interactions, there has yet to be truly defining combat compared to other isekai anime series. The early use of Pastry's Replication ability was brilliantly introduced during his battle against. There were also crucial moments that saw Pastry use combat moments to help overcome antagonists. However, there is less combat featured in this anime which makes the whole story seem like Season 1 ended too early.
Despite this, the comedy related to the overbearing family and Casserole's reactions to his OP abilities adds to the feature-filled story. The best moment was the rage displayed by Brioche as Pastry uses his replication ability beyond the intended use. As he can create detailed photos, he uses his ability to punish the Countess for her actions against Licorice. His actions cause Brioche to appear like she prefers very young men, leading to a brilliant and satisfying scene of comedy.
A Satisfying Isekai Package
The series overall is a great introduction to the story of Pastry as he tries to make his land of sweets. There is still so far to go, and it will be interesting to find out how things develop, including what foes will appear next. The combat and general lore aren't the greatest feature of the series, but the light drama and social interactions are very well-developed. Hopefully, the anime series will return with a 2nd Season but this was a delightful start with a marvelous introduction for various characters.
For delivering a fantastic start in an isekai world with fantasy political drama, I give Sweet Reincarnation a score of 6 out of 10.
Sweet Reincarnation is available to watch on Crunchyroll, with all episodes of the new anime series. The isekai anime consists of 12 episodes and another Season has yet to be announced.
About Sweet Reincarnation
Release Date: July 03 2023 (Premiere)
Format / Episodes: Anime / 12 Episodes
Studio: SynergySP, Studio Comet
Director: Naoyuki Kuzuya
Writer: Mitsutaka Hirota
Music: Hiroshi Nakamura
Cast: Ayumu Murase, Natusumi Fujiwara, Maaya Uchida, Kaede Hondo, Hiroshi Tsuchida, Kaya Okuno, Wataru Katō, Yū Wakabayashi, Hitomi Nabatame, Yoko Hikasa
Synopsis:
A promising pastry chef's life is cut early before having achieved his dream of making the world's greatest pastry. But that changes when he's whisked away to a magical world as Pastry Mille Morteln, a young boy and heir of a poor lord. Though he's determined for sweet success, he's also gotta learn to fight. Using his confectionary knowledge, Pastry will bake his way to changing the world.
What do you think of Sweet Reincarnation? Do you have a favorite character in this isekai anime series? What do you think Pastry will do next to create his land of sweets? Let us know on social media and keep following The Illuminerdi for more anime and reviews.
KEEP READING: The Boy and The Heron Review – Not The Best 1st Miyazaki Film to Watch
Source: Crunchyroll