Director Albert Hughes, known for his keen eye for talent, opens up about the casting choices for The Continental, the much-anticipated spin-off of the John Wick series. Hughes delves into the intricacies of casting new faces for iconic roles and the importance of talent over appearance. In the following sections, we'll explore two key moments from our interview where Hughes discusses the casting process for the characters Winston and Charon, providing valuable insights into what goes into making such crucial decisions.
The Search for Winston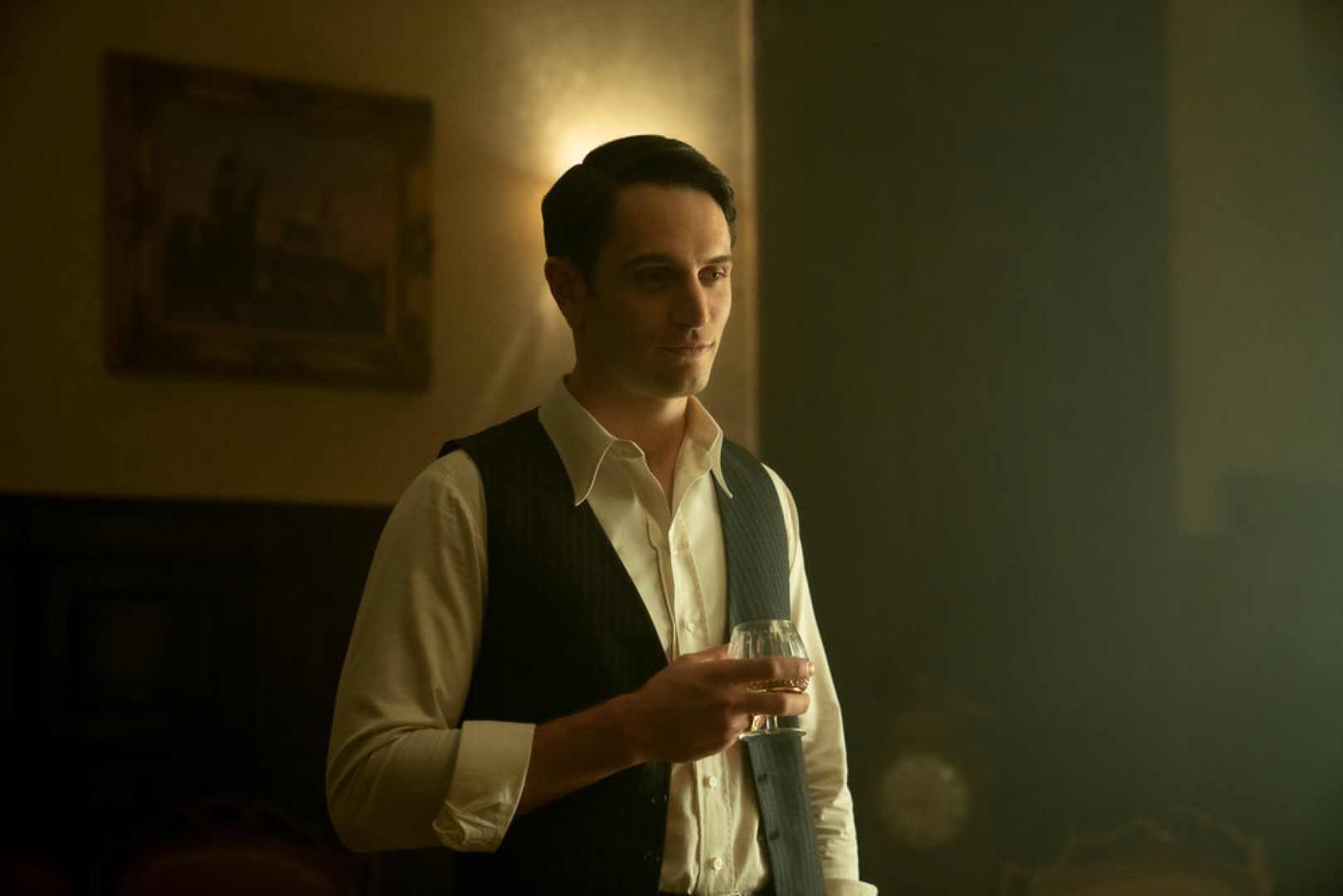 Before diving into the quote, it's worth noting that the character of Charon is a complex one, requiring an actor with both depth and versatility. Hughes explains how they found such an actor in Iommi Auken, a drama school student who had never been on camera before.
"He was interesting because we did this big search as you usually do with a film and we had this one guy that was really close. He came in three times and then the casting woman from London said, oh I have this last person that might be. But he's in Wells in drama school right now. This last year of drama school. He's never been on camera. When they show us his tape I'm like oh my god. He's of Nigerian descent. His parents are from Nigeria. They live in London. So he also knows that accent in his household but he's also talented.

So we yanked him out of his last year and his first scene was with Mel Gibson. And Colin -Actually Basil was a big champion of Colin. I gotta give him credit for that. Because I saw him I'm like, "Oh, he has the movie star looks." But I didn't see what he saw until he showed up and he's a very smart actor.- He also has these like old throwback movie star looks you know. He looks similar to Ian McShane in his younger years but he's deeply deeply talented and he's thinking he's constantly thinking even when he's not doing dialogue which is important I think."

– Albert Hughes, Director and Executive Producer of 'The Continental: From the World of John Wick'-
RELATED: JOHN WICK Producer Reveals A Shocking $50K Was Spent to VFX Out Dog Penis
Albert Hughes reveals how the casting process led them to Iommi Auken, a drama school student from Wells who had never been on camera before. Despite his inexperience, Auken's raw talent and versatility made him the perfect fit for the role of Winston. Hughes also credits Basil for championing Colin, another actor in the film, highlighting his "old throwback movie star looks" and deep talent.
The Importance of Resemblance: Casting Charon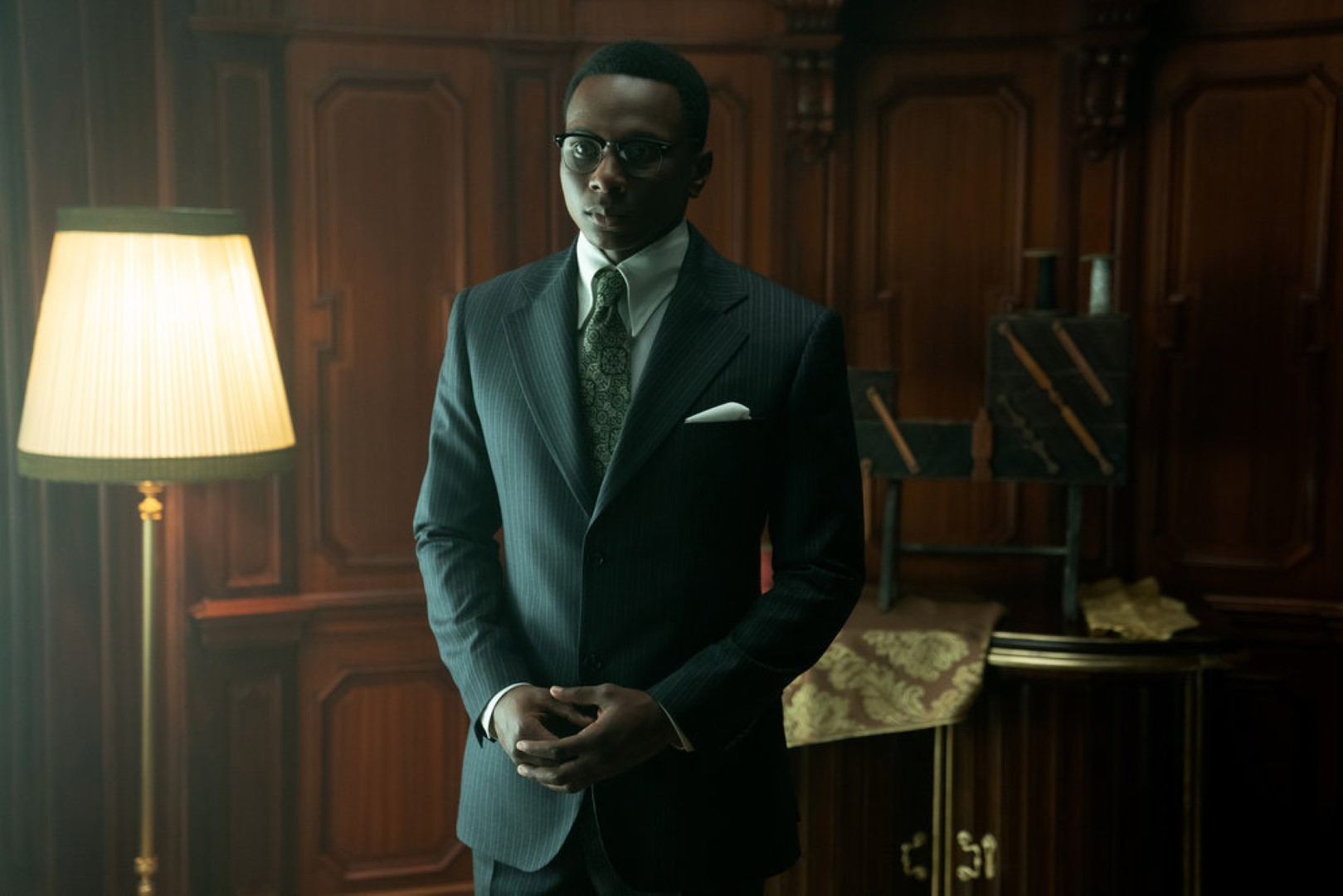 Before we get to the quote, it's important to understand that the role of Charon was particularly challenging due to the need for the actor to resemble Lance Reddick, who played the character in the original John Wick series.
"Yeah I think it's important that they both are similar in appearance because I think it would throw the audience if they weren't but that's a superficial thing. And then you have to get to talent you know. You need to talent. They both are talented. Well yeah they certainly are."

– Albert Hughes, Director and Executive Producer of 'The Continental: From the World of John Wick'-
RELATED: John Wick: Chapter 4 Interview – Hiroyuki Sanada Talks Which of His Legendary Roles He'd Like to Revisit
Hughes emphasizes the importance of resemblance when casting for the role of Charon, stating that the actor needed to look like Lance Reddick to maintain continuity for the audience. However, he also stresses that while appearance is a factor, talent is the ultimate deciding element.
Albert Hughes' approach to casting for The Continental is a blend of intuition, experience, and a deep respect for talent. Whether it's discovering a gem in a drama school student or recognizing the nuanced skills of a more experienced actor, Hughes' choices promise a compelling extension of the John Wick universe.
The Continental premieres on September 22, 2023, exclusively on Peacock.
About The Continental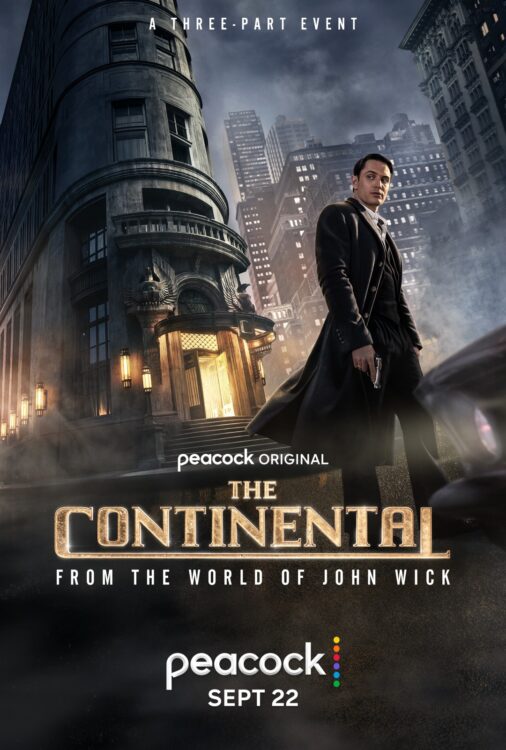 Release Date: September 22, 2023
Developed by: Greg Coolidge, Kirk Ward, Shawn Simmons
Writers: Greg Coolidge, Kirk Ward, Shawn Simmons
Executive Producers: Thunder Road Pictures' Basil Iwanyk and Erica Lee, Albert Hughes, Kirk Ward, Greg Coolidge, Chad Stahelski, Derek Kolstad, David Leitch, Shawn Simmons, Paul Wernick, Rhett Reese and Marshall Persinger Directors: Albert Hughes (Parts 1 & 3), Charlotte Brandstrom (Part 2)
Studio: Lionsgate
Principal Cast: Mel Gibson, Colin Woodell, Mishel Prada, Ben Robson, Hubert Point-Du Jour, Nhung Kate, Jessica Allain, Ayomide Adegun, Jeremy Bobb, Peter Greene

Synopsis
The three-part event will explore the origin behind the iconic hotel-for-assassins centerpiece of the John Wick universe through the eyes and actions of a young Winston Scott, as he's dragged into the Hell-scape of 1970's New York City to face a past he thought he'd left behind. Winston charts a deadly course through the hotel's mysterious underworld in a harrowing attempt to seize the hotel where he will eventually take his future throne.
Do you think the new actors will do justice to the iconic roles from the John Wick series? What are your expectations for The Continental? Do you care about John Wick without Keanu Reeves? Share your opinions with us on social media!

KEEP READING: THE CONTINENTAL Review [Part 1] – An Explosive Beginning to a John Wick Icon