WWE released a significant number of Superstars with a new round of roster cuts this week. Remember a few years back when WWE was making budget cuts and releasing wrestlers in what felt like every other week?  Do you also remember how nice it has been not having to go through that?  Well, guess what? It's back, and we have a whole list of Superstars WWE has decided to release.  Most of the names are not surprising, but some are former champions.
According to Fightful the list of releases currently is Mustafa Ali, Emma, Riddick Moss, Rick Boogs, Aliyah, Elias, Top Dolla, Shelton Benjamin, Dolph Ziggler, Quincy Elliott, Bryson Montana, Dana Brooke, Mace, Mansoor, Shanky, Dabba-Kato, Yulisa Leon, Daniel McArthur.
WWE NXT SUPERSTARS
Some of the names are lesser-known because they are NXT Superstars. Names like Quincy Elliott, Bryson Montana, Yulisa Leon, and Daniel McArthur have largely spent their entire time in WWE in NXT, with McArthur never having a match.
EMMA AGAIN?!
Emma (aka Tenille Dashwood) and Riddick Moss got engaged over the summer, and WWE tends to get rid of both couples when they release people. This is Emma's second time being released from WWE. She was previously released in 2017 and then brought back in 2022 by Triple H. Moss' peak in WWE was his work with "Happy" Baron Corbin, going by the ring name Madcap Moss. Once he and Corbin broke up Moss never really found good footing.
What's sadder for Emma is that she received the news shortly after WWE announced that the promotion is heading to her home country of Australia for next year's Elimination Chamber premium live event in February 2024. The show is being held in the city of Perth. Of course, Emma tweeted about the announcement, excited that the company would be heading to her home. However, her hopes of possibly making it onto the card were soon dashed, as she wrote on her social media, "Oops nevermind. I just got released…I am no longer with WWE."
Boogs was pretty popular and the fans seemed to really like him. He gained a lot of recognition when he played electric guitar during Shinsuke Nakamura's entrance. WWE paired them together, and Boogs was getting a lot of screen time until he was injured. Once he returned he never reached the same level.
SOME NAMES WERE NOT VERY SURPRISING
Aliyah is someone who was never able to find her niche in WWE so her release was not surprising. She has been with WWE since 2015. Most of that time was with NXT. In 2021 she moved up to the main roster. She and Raquel Rodriguez even won the WWE Women's Tag Team Championships.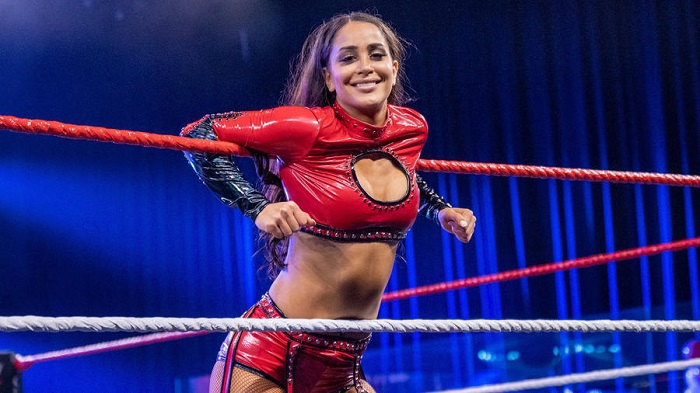 Shanky and Dabba-Kato were two others whose releases were not all that surprising. Both big men spent time with much more popular and accomplished Superstars, Jinder Mahal and Apollo Crews respectively. Neither man was able to gather enough steam to have a solo run.
Top Dolla was part of Hit Row along with Ashante "Thee" Adonis and B-Fab. He along with his Hit Row members were released in 2021. Triple H brought them back in 2022, minus Isaiah "Swerve" Scott who moved to AEW as Swerve Strickland. Without Strickland, the group was never able to gain the popularity they had in their NXT run. As of right now Adonis and B-Fab are still under contract, but it wouldn't be all that surprising if they are released as well.
Mace and Mansoor are two men with decent skills but have the worst gimmick imaginable. They were the lone survivors of Maximum Male Models. As soon as LA Knight gained some momentum, they pulled him out of the awful gimmick, and the same with Maxxine Dupri whom the promotion paired with Alpha Academy. Mace and Mansoor were not so lucky. I don't think any wrestler ever could have made that gimmick work. Hopefully whoever came up with that idea was also released.
THE RELEASES THAT REALLY HURT
Now, we get into the releases that really hurt and are quite sad. Dana Brooke was someone whose fans really wanted to succeed, but for whatever reason, just couldn't make things click. She was paired up with popular Superstars in the hopes some of their momentum would rub off. This list includes Charlotte Flair, Lacey Evans, Emma, Apollo Crews, Titus O'Neil, and Mandy Rose. Her biggest claim to fame in the company was her reign with the 24/7 Championship which she won 15 times.
RELATED: Booker T Praises The Miz And Thinks He Will Go Down As An "All Timer"
Ali was someone WWE and fans really liked. He was a standout in the Cruiserweight Classic and on 205 Live. A few times in his career he was about to make a huge step forward only for something to come up at the last minute. This includes WWE Championship matches. He is someone fans begged for WWE to give a chance to. Not to mention, at the time of his release, Mustafa Ali was scheduled to compete for the NXT North American Championship at NXT No Mercy, which is scheduled for just eight days from now. How does that even happen?
Shelton Benjamin is someone who had a lot of success in WWE in the 2000s before his first release from the company in 2010. Fans were extremely excited to see him return in 2017. However, he was never able or given the chance to really shine. Most of his time in WWE was spent in the Hurt Business and tagging with Cedric Alexander.
RELATED: Cody Rhodes Is Proud Of His WWE Run So Far And Talks His Scary Injury
Unfortunately, even though the faction received a lot of screen time, only MVP and Bobby Lashley came out of the faction looking good. At the very least, Shelton Benjamin and Cedric Alexander did manage to have a run as Raw Tag Team Champions as part of The Hurt Business. Still, it's sad to see such a historic, talented, and longtime veteran such as Benjamin get cut once again.
A FORMER CHAMPION AND A POSSIBLE FUTURE CHAMPION
Now we get to the two surprising names in Dolph Ziggler and Elias. Elias first proved himself as someone who should get more respect when he faced Roman Reigns on Monday Night RAW and had an amazing match a few years back. The one critique on Elias was that his guitar-playing loner gimmick is a really hard gimmick to get over and even though he did, it didn't put him in the title picture.
Perhaps the most shocking news is that Kevin Owens was right and Elias and Ezekiel are the same person. I guess we can never walk with Elias again.
The next name is a former world champion. Ziggler is a former World Heavyweight Champion and won almost every championship in WWE. He started his WWE career in 2006 when he was in the Spirit Squad. His release wasn't so surprising because rumors recently circulated that he was waiting out his contract because he wanted to join his brother, Ryan Nemeth, in AEW.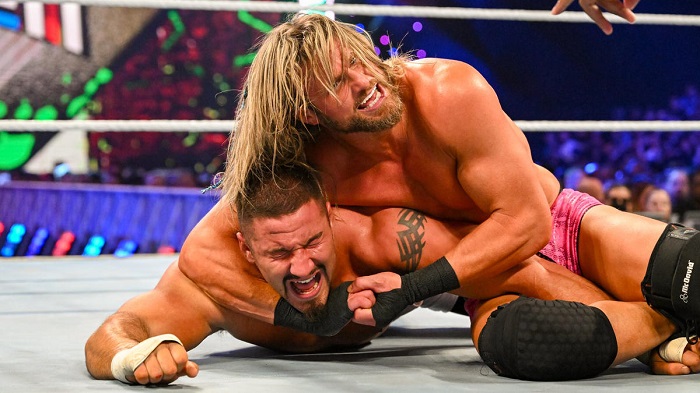 Some of these names still have a bright future ahead in wrestling, and others maybe not so much. Hopefully, some of the names can gain some experience in the indies, return to WWE, and become huge stars later on, or perhaps they can become big stars elsewhere. WWE is no longer the only game in town.
Which names surprised you to hear of their release? Where do you think some of the big names should end up? Do you think Elias,, Ali and Ziggler will end up in AEW? Should they go there or to IMPACT where they would be mega stars? Let us know who WWE should bring back immediately.
SOURCE: Fightful, Wrestling Inc.
KEEP READING: Jade Cargill's Exciting Rumored Jump To WWE One Step Closer