WARNING the following contains spoilers for the 100th episode of Supergirl.
As with Arrow and The Flash, Supergirl uses its 100th episode to take a nostalgic look at the past. It asks the question "what if Kara told Lena the truth earlier?" We answer this question not with a clip show, but a what if show.
To do this we have the return of Mxyzptlk (this time played by Thomas Lennon), doing 5th dimension court ordered community service by helping those he wronged with magic… and Kara is his last stop. His offer: Let Kara pick a different moment in time to tell Lena the truth and see what happens. If it ends well, the timeline will solidify. Apparently, Kara and the Super Friends never paid attention to the problems Barry Allen caused with his adventures with time travel, because they all readily agree. 
RELATED: ARROWVERSE AFTER CRISIS: A LOOK AT WHERE DCTV SHOWS STAND POST-CROSSOVER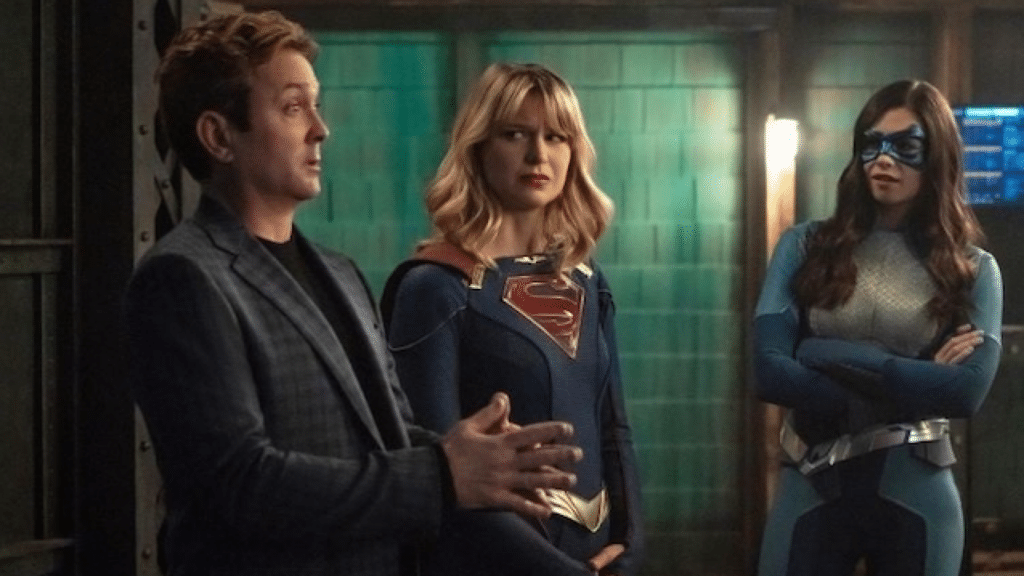 Mxyzptlk and Kara try four different periods in time to change history. Not one having the desired outcome and all of them ending in horrible deaths, or apocalyptic landscapes. This leads to Kara realizing the answer to the main question of this episode and that is …it always goes bad. Either due to Lena's own actions, or the actions of established Supergirl villains, like Reign and Agent of Liberty.
A Turning Point For Kara
This outcome is unsurprising, but the main take away for Kara is that she needs to let go of the guilt she feels about Lena's choices. Kara finally calls Lena out on her terrible choices and tells her she can't keep blaming Kara for her own decisions. Lena seems shocked that if she keeps working with Lex and trying to mind control the entire world then Supergirl will treat her as a villain. Why she is shocked no one could tell you, because that feels like the biggest "no shit Sherlock" moment of all time.
RELATED: SUPERGIRL ALUM CARL LUMBLY JOINS THE FALCON AND THE WINTER SOLDIER
This episode was interesting because it focused on the relationship between Kara and Lena, and actually gave Kara a wakeup call about Lena's actions being her own. This will hopefully wake Lena up to the reality of what she is doing. Because at this point the cognitive dissonance required to justify mind controlling the world and partnering with Lex in order to achieve this her goal, while still thinking herself to be the hero is mind boggling.