Power Rangers news has been coming fast and today we're not letting up. Hot off of the heels of Toy Fair in New York latest announcement of Hasbro's Power Rangers Lightning Collection wave 5, which will include The Mighty Morphin' Blue Ranger, Zeo Gold Ranger, Time Force Red Ranger, and Boom Studios! comics Ranger Slayer, it looks like we may not have to wait long for the wave 6 announcements of figures.
RELATED: WAVE 5 OF NEW POWER RANGERS LIGHTNING COLLECTION CONFIRMED & LOOKS AMAZING
An eagle-eyed co-host of RRR Infinity on YouTube spotted something interesting on the Walmart app. It appears to be the code names that have been used to describe Lightning Collection action figures that Hasbro has used in the past. @LivingRangerKey shared the post on Twitter and it may have been deciphered by our good friends over at PWRRNGR.com
Deciphering The Lightning Collection Codes
The codes are used by Hasbro to ship to the distributors to sell their figures. Since these figures haven't officially been announced by the toy company themselves, we can assume that's why the codes are in place. We've seen these before from other toy lines and fans have gotten better at figuring out which figures would be appearing next. PWRRNGR.com has done its best Wind Talker job and has seemed to figure out the figures in wave 6.
RELATED: RANGER SLAYER IS RETURNING TO BOOM COMICS
PRG PET ZIP ROGER is likely code for the Tommy, the Red Zeo Ranger. This would mark Tommy's 3rd figure in the line following MMPR White Ranger and MMPR Green Ranger from the Dino Thunder Fighting Spirit episode. This would tie Jason for most figures in the line.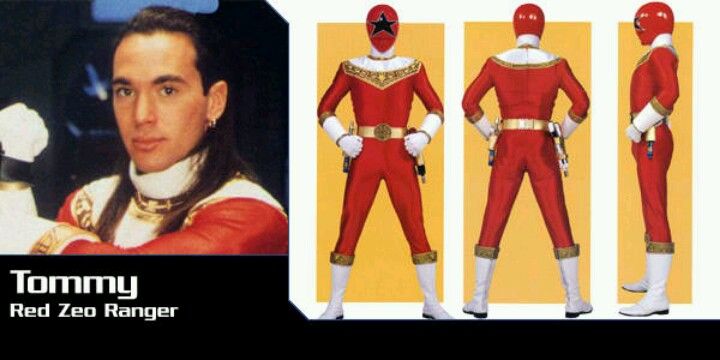 ---
SPC Buckeye is decoded as Mighty Morphin' Black Ranger Zack. We can assume that the head swap on this one will be Zack following the trend of the rest of the Mighty Morphin' figures from the Lightning Collection, all using the original Rangers from the show. There already has been an MMPR Black Ranger, but that was a Walgreens exclusive. He was equipped with the Green Ranger's Dragon Shield, from his appearance in episode 60 of Mighty Morphin' Power Rangers, Oyster Stew.
We're expecting the same head sculpt as the Walgreens figure but it would be cool to get Zack with his dreadlocks.
---
Next in the line is coded as PRG PET ICE YANKEE. This has been deciphered as one of our favorite Yellow Rangers, Ashley, played by Tracy Lynn Cruz. This would mark the first time a Space Ranger has popped up in the line if you don't count the Psycho Rangers. It's also our first female Ranger outside of the MMPR cast. Zack would complete the cast of the original 5 members.
The Lightning Collection including Power Rangers in space really excites us as it's one of the best seasons of the show.
---
The next on the list, PRG PET GENERATOR, gets a little harder. This one didn't immediately jump out at anyone, but many fans on Twitter are speculating that this could be the villain from SPD, Emperor Gruumm. We really hope it is, mainly because it would show that Hasbro is giving us more villains in the line.
RELATED: POWER RANGERS SEASON 28 CASTING SIDES LEAKED
If this is wave 6 of the Lightning Collection, we'd be quite satisfied with it. However, we are a little surprised that one of the returning Rangers from Dino Charge wouldn't be in this wave, since their return has officially become public knowledge. In fact, it was confirmed when they released the Season 2 extended trailer of Power Rangers Beast Morphers.
What do you guys think of Wave 6? Which Rangers do you want to see in Wave 7 of the Lightning Collection? Leave a message in the comments below.